In recent years, OTT live TV and on-demand streaming services have seen quite a rise in popularity mainly because of cord-cutters. Services that dominate the streaming market include Netflix, Hulu, Prime Video, etc. However, with new players on the block such as fuboTV, YouTube TV, and Sling, and Disney+, accessing premium live TV channels and on-demand content is easier and more affordable than it was ever before.
Despite the fact that most of the streaming services we just mentioned are exclusive to the United States, Canada also has a big market for cord-cutters. Crave, CBS All Access, hayu, Disney+, and Acorn TV are currently the most popular streaming services among Canadians.
There are a few factors people consider before signing for a streaming subscription, which includes the availability of original programming, stream quality, and compatibility with devices. But, it all comes down to the pricing.
Not everyone wants to pay for expensive streaming services. Although free ones do exist, the options for cord-cutters in Canada is quite limited. One of the best services that provide subscription-free streams is Pluto TV. It offers a wide variety of on-demand content, as well as some of the trendy US live TV channels. But, its services are limited to a few regions.
Since a lot of US ex-pats in Canada might be interested in accessing US live TV channels for free, we have compiled this guide so that we can help them watch Pluto TV in Canada.
What is Pluto TV?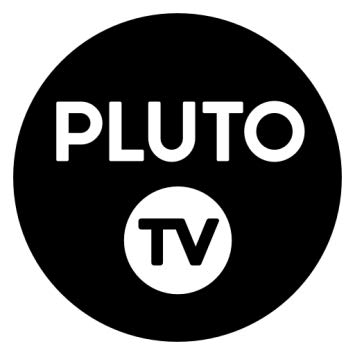 Pluto TV is a US-based on-demand and live TV streaming service, which aims to deliver content to its users without asking for a subscription fee. With over 1000+ on-demand movies and TV shows, and 250 live TV channels, Pluto TV offers exceptional value to the cord-cutters.
Pluto TV's viewership averages over 22 million nowadays. The numbers are generated from the United States alone, which is comparable to the user count of streaming giant Hulu.
Pluto TV does offer a variety of on-demand content. Whether it's action, comedy, drama, horror, thrillers, or your regular old sitcoms and family shows, you get access to plenty of content on-demand. Other than that, you can also stream plenty of shows from Discovery Channel, Investigation Discovery, Animal Planet, TLC, Fuse, Shout! Factory, etc. Archived games from DAZN and PGA Tour are also available on-demand.
You will find a couple of popular US live TV channels on Pluto TV, such as CBSN, CNN, Bloomberg, MTV, FOX Sports, NFL Channel, MLS, PGA Tour, TYT, Comedy Central, Nickelodeon, and more.
What makes Pluto TV better for cord-cutters is the fact that it doesn't require registering for a dedicated account, let alone logging in with it in order to access Pluto TV's offerings. There is no limit on simultaneous streams as well.
Why is Pluto TV Inaccessible in Canada?
While Pluto TV does offer its services in Canada and a few other European countries, the on-demand streaming library and live TV channels are very limited. This is due to the existing program rights held by domestic content broadcasters.
Pluto TV mainly serves in the United States, since it is an American company. The service's content partners are also based in the US, which limits Pluto TV to distribute licensed content in other countries. Because of the long-term contracts and licensing agreement associated with ad-supported content, Pluto TV has no choice but to exclude the content from being streamed in Canada.
Also, most Canadians aren't interested in watching live TV channels from other countries, as they have zero interests in American news and TV shows. As a result, Pluto TV omits the channels from the channel catalog.
How to Watch Pluto TV in Canada?
You can go to pluto.tv or download the Pluto TV app on your device right now to access the service. However, if you want to stream all the on-demand content and live TV channels, then you will need to connect to a VPN.
Pluto TV uses geolocators to find the geographical location of a visitor. It takes primary information from your public IP address, which is based on a real-world location. If you try to access Pluto TV outside its serviceable areas, then you won't be permitted to stream from the service. When you try to access Pluto TV from a serviceable area outside the US, then you will be redirected to the local Pluto TV service instead of the American version.
You can get around the problem by using a VPN. A VPN (Virtual Private Network) forms a temporary connection between the client and a private server. The network packets that you continuously send and receive from your local internet service provider are transmitted to the private server instead, with some form of encryption used in the process.
Since you send your network requests to a private DNS server, your web activities stay unknown to your local ISP. Your public IP address is also replaced by the server's IP address, which means that your real location is also hidden.
You can connect to a US VPN server and access the American version of Pluto TV, which has the complete library of on-demand content and live TV channels.
Prerequisites
You will need a few things to watch American content on Pluto TV in Canada. Take a look at them out below.
VPN Service: In order to connect to a VPN server, you will need a subscription from a trusted and reliable VPN provider first. Although it solely depends on your preference, we would encourage you to try IPVanish VPN. It is our personal favorite for several reasons. IPVanish has 1400+ servers in over 75 locations across multiple continents. 680 of those servers are accessible in the United States, and most of them can unblock streaming services with ease. To get an IPVanish subscription, go to ipvanish.com and choose from IPVanish's affordable plans.
IPVanish VPN is one of the fastest and secure VPN in the industry. IPVanish is also a secure VPN service that encrypts your internet connection with 256-bit AES encryption. It keeps you protected from network hijackers and cybercriminals. Furthermore, we have managed to get an exclusive 46% OFF deal for TechyBuild visitors!
Clear Cookies: If you have previously accessed Pluto TV from a web browser, then it's necessary to clear cookies in your web browser. Otherwise, it might identify your real location from the web cookies even after you connect to a VPN. Alternatively, you can open a private or incognito window in your web browser to stream from Pluto TV.
Step #1. Download, Install, & Sign In to IPVanish VPN
The official client app of IPVanish VPN is available for several popular operating systems. Head over to ipvanish.com/vpn-setup/, choose the OS that powers your device, then click the View Setup Guide option. You can follow the step-by-step instructions to download and install the client on your device, then sign in to the client with your IPVanish account credentials.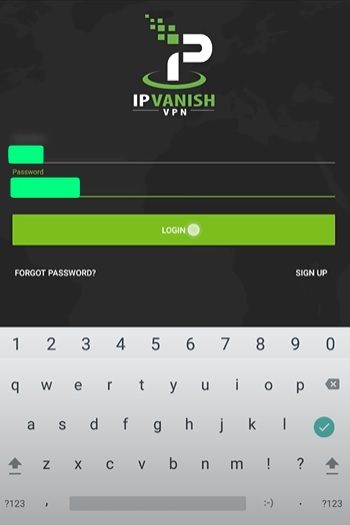 Step #2. Connect to a VPN Server
Once you have set up IPVanish VPN, you can follow the sub-steps below to connect to a VPN server in the United States.
Launch the IPVanish VPN app on your device if you haven't already.
Click the server picker on the Home page to expand the option.
Select the United States from the drop-down menu. You won't have to select a city. IPVanish will automatically connect you to the best US server available.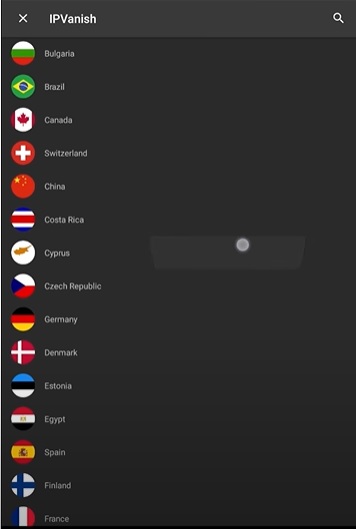 Click the Connect button and wait for it to connect to the fastest VPN server in the United States. It takes a few seconds.
Step #3. Enjoy Streaming from Pluto TV
Once you are connected to a US VPN server, you can visit pluto.tv from a private/incognito web browser tab or launch the Pluto TV app on a supported device to stream live and on-demand content.
While it isn't necessary to sign up for a Pluto TV account, having one gives you personalized content suggestions, as well as unlocks watchlist synchronization across multiple devices. Click the profile icon at the upper-right corner of Pluto TV's official website, then click the Sign Up – Free option. You can then either register for a standalone Pluto TV account or use your Google account for instant registration.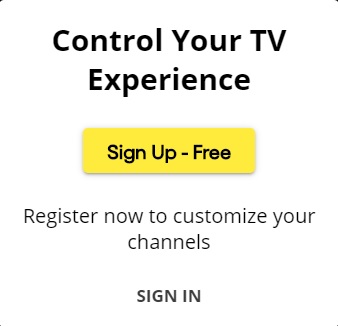 Which Devices Can You Use to Watch Pluto TV in Canada?
Alongside the web version, Pluto TV offers its dedicated app for a wide range of devices, which includes Amazon Fire TV, Android, Android TV, Chromecast, iOS, and many more.
It also supports Roku and Apple TV devices. However, both of these devices lack the built-in VPN functionality, which is needed for accessing the American version of Pluto TV in Canada. So, you will have to either set up a VPN on a supported network router or create a virtual VPN router on your Windows/Linux/macOS devices.
Related:
Final Words
Pluto TV is an excellent source for watching live TV and on-demand content without paying for monthly or yearly subscriptions. You can follow this guide to watch Pluto TV in Canada and have full access to its American streaming library and live TV channels.
In case you have follow-up questions regarding Pluto TV or anything else related to this guide, feel free to contact us through the comments below. We will reach out to you with an apt reply.