As the days are passing, more and more people are cutting the cable TV cord in their homes and moving to online streaming services. The pace at which users are shifting towards streaming services has gone up exponentially in recent years. Looking at the number of streaming apps and services we have at this point, I think it's safe to say that the long-established cable TV era is on the edge now. To a great extent, it's understandable why the majority of the users have started favoring online streaming services rather than cable TV or satellite TV service providers.
On a serious note, it makes sense as to why tons of users have cut the cord already. To be perfectly honest, there is no point in paying huge sums of money on Cable TV connections when you can get the same service at a much lesser price.
Now you no longer have to indulge in annual contracts or make long term commitments to be able to watch TV channels. Most of the streaming services available on the internet these days let you cancel the subscription anytime you want or resume it whenever you want without any hassle.
Today, in this article, I'll be talking about a particular online streaming service called Sling TV and share my thoughts on it if it's worth having. Since it's going to be a review article, you will have a clear understanding about the service and make informed decisions by the end of it. Let's go ahead and start the review without wasting any further time.
What Is Sling TV?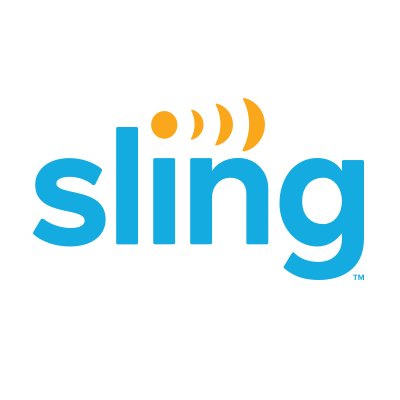 Sling TV is an over the top (OTT) service provider operating in the United States only at the moment. It's one of my top picks when it comes to cord-cutting solutions. Sling TV had its debut at CES in the year of 2015, since then the platform has undergone various evolutions and improvements in order to offer a superior streaming experience to its subscribers. The platform has millions of subscribers from the United States and has now become a common choice of options for people who are looking to cut the cord but still wanting to continue watching TV channels.
As of now, Sling TV is probably the most economical streaming service available on the internet that lets you stream plenty of Live TV channels on any supported device. Despite a budget-friendly service, the streaming quality and Catalog of tv channel is on par with some of the most highly rated services like Hulu, AT&T TV now, etc. The user interface is rather simple and somewhat intuitive in nature.
The home screen of the platform is segmented into various sections and categories, such as My Channels where you can find your favorite channels if you have selected any,  and tabs like Sports, Movies, etc to make your search easier.
In terms of visual appearance, it may not have the best design. Nonetheless, the interface is straightforward and gets the job done which is all that matters.
Sling TV doesn't hold back when it comes to channel selection. However, the list of channels actually varies depending on the package you have selected at the time of sign up. Of course, you can change the package if you want at any time.
Sling TV Compatible Devices
The best part about Sling TV is that it has dedicated support for various platforms and devices which you don't get to see very often these days even with the most premium streaming services. Here is a list of compatible devices on which you can install Sling TV and streaming Live TV channels of your choice without any hassle.
Amazon Fire TV or Firestick
Apple TV
Google Chromecast
Roku
Android Mobiles and Tablets
iOS devices such as iPhones/ iPads
Web Browsers
Android TV
Xbox
LG Smart TV
Samsung Smart TV
Vizio Smart TV
It's mind-boggling to see how many platforms and devices that are compatible with Sling TV. Of course, it's a plus point for the service, but unfortunately, for some reason, it doesn't support Playstation or Nintendo Switch as of now. You will have to use the above-mentioned streaming devices in order to use Sling TV and access its content.
Sling TV Packages And Costs
Unlike other streaming services, Sling TV offers only two different packages for users to choose i.e Sling TV Orange and Sling TV Blue. You will have the option to select any one package or both of them at the time of sign up and change it whatever you like at any time by going into your account settings. Both the package, Orange and Blue, costs 30$ each for a month.
As of now, Sling TV Orange package comes with 32 Live TV channels for the user to select. On the other hand, Sling TV blue offers 47 different Live TV channels to the user. However, the only problem is that Blue package doesn't involve all the channels from Orange which is a bit odd since it costs more. But, you will have the option to choose both the packages at a flat rate of 40$ a month, which would give you an effective discount of 12% considering the individual pricing of the packages.
There are also add on packages that start from 5$ a month and can shoot up to 15$ a month. The add-on packages that you select will bump up your final price at the end of every month. These extra add-ons packages will let you access more channels. At the end of the day, you will have a more focused content on your home screen if you select the addons. There are tons of addons available to select, the final price might even exceed 100$ a month if you want to have access to absolutely everything that the platform has to offer.
Sling TV Channels
Sling TV Orange

Sling TV Blue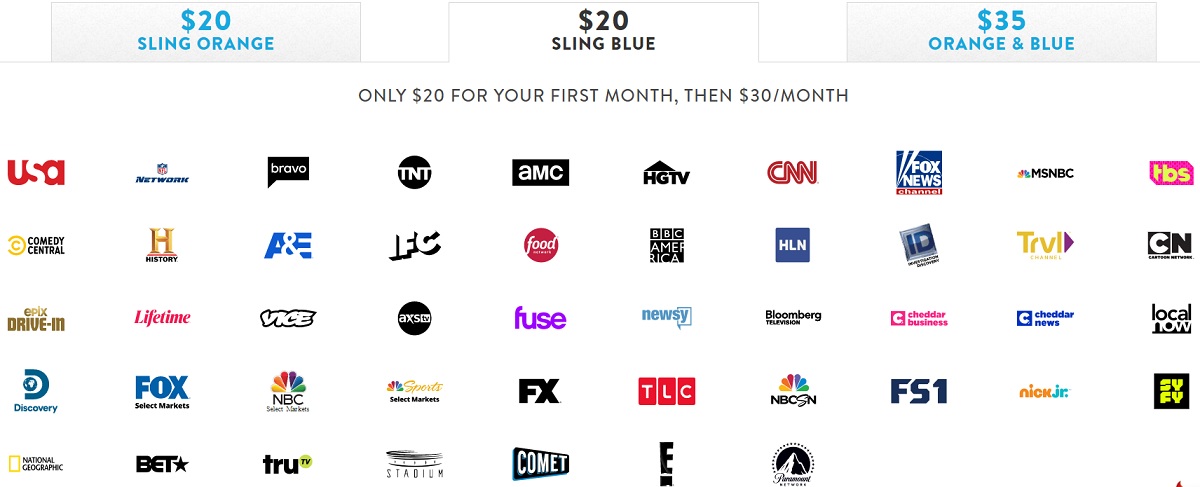 Orange & Blue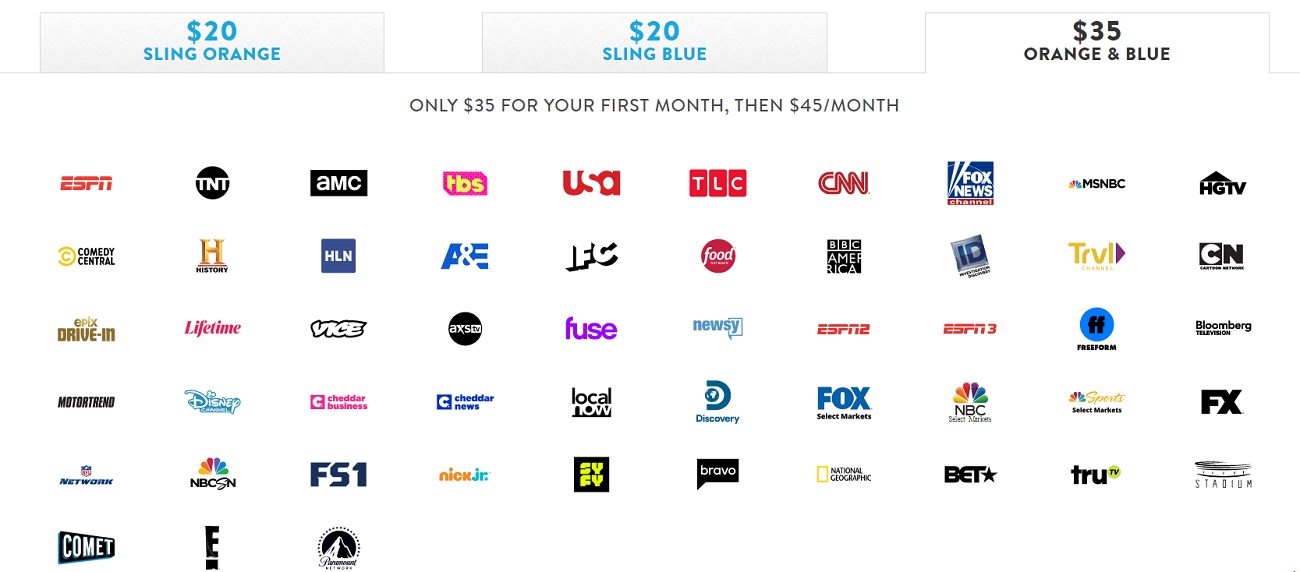 How To Sign Up For Sling TV
As stated earlier in the article, Sling TV doesn't force the user into long term commitments or annual contracts. Also, you don't need to purchase any additional equipment to get started with the service. Users will have the option to either cancel the subscription or start a new one as they please without any issues.
Sling TV also has a 7 days free trial period offer which is offered to new customers only on the platform. In the trial period, you will get to try out the platform and stream all the available channels for free of cost up to 7 days. In order to sign up and use the free trial period offer of Sling TV, you just have to follow the below-mentioned steps.
Use your preferred web browser and go to the official website of Sling TV on your device.
Select the Start watching now on the platform and start by entering your email address to proceed further.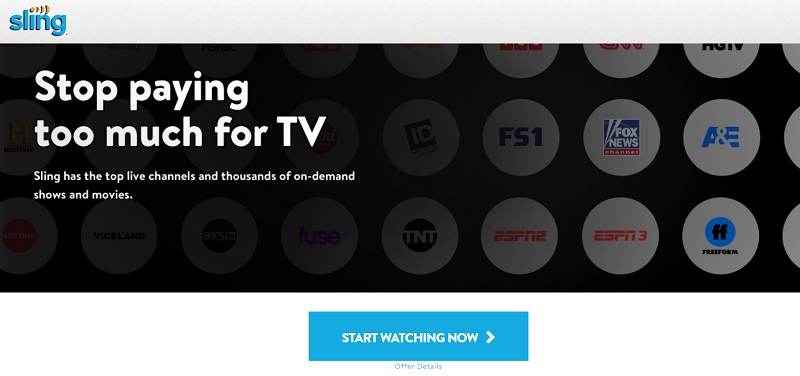 Enter a unique password for your account and select the package i.e Orange or Blue.
[ You can also add extra and premium addons during the sign up itself if you want]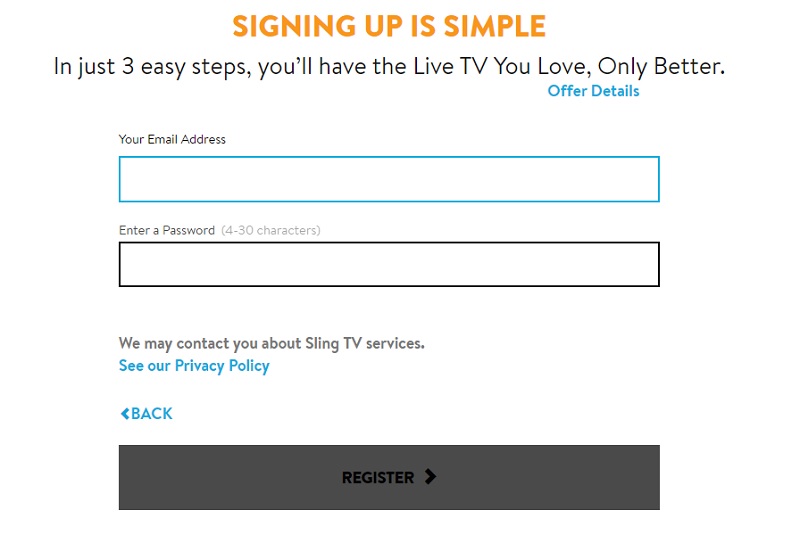 After selecting the appropriate package and add ons, hit continue option on the website to proceed.
Now you will have to enter your billing information and card details to complete the signup.
That's it, confirm the selected package and your billing information to get started.
Don't worry, you won't be charged right away after signing up. Your card will be charged only after the 7 days trial period is completed. You can also cancel the Sling TV subscription using the following steps within the 7 days if you don't want to be charged.
How To Cancel Sling TV Subscription
Not able to find your favorite TV channels on Sling TV? or don't want to continue using the service? Either way, you will have to manually cut off the service if you don't want your card to be charged at the end of next month. The steps to cancel the Sling TV subscriptions are as follows:-
Note:- Even though Sling TV has dedicated apps on various platforms, it still redirects the user towards its website in order to manage and cancel the subscription. So, make sure you have a browser installed on your device for this.
Go to the official website of Sling TV and enter your account credentials on the site to log in.
Navigate to the options menu and select Manage Account option under the list.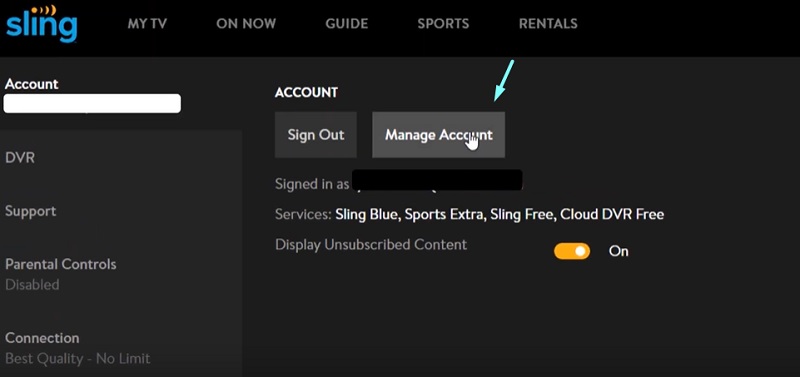 Now select the Cancel Subscription option on the web page and follow the on-screen steps.
Confirm the cancellation of the service on the next screen to finish the process.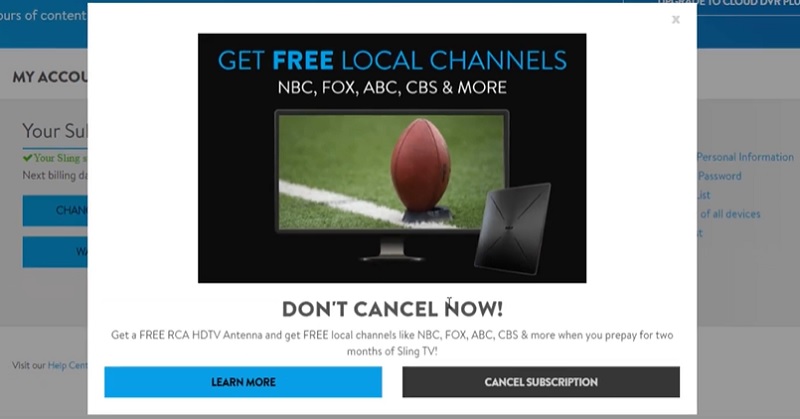 You will receive cancellation mail on your email address once the process is completed.
Now you will not be charged at the end of every month. You can always login back into your account and start the subscription again whenever you want by selecting the appropriate package.
Is Sling TV Worth?
It's definitely worth having a Sling TV subscription, however, at the end of the day, it depends on your personal preference and what channels you'd like to watch. I personally have a Sling TV Blue subscription since it has more channels including the ones that i usually watch. Obviously, it's better to opt-in for both the Orange and Blue package if you watch a lot of channels and also you will be getting it at a discounted price.
Overall, 40$ a month doesn't seem to be pricey compared to the other streaming services where the basic or standard package starts from 50$ a month. In my experience, I haven't had any major issues or any downsides of Sling TV to complain apart from the dull looking user interface which doesn't matter much when you're getting tons of TV channels to watch at a far lesser price than your regular Cable TV connection.
Related
Verdict
Well, that's pretty much all I've got to say about Sling TV and its service. If you're looking for a reliable and budget-friendly cord-cutting option, then Sling TV is the one I'd recommend any day over any other streaming service. Go ahead, sign up for the trial period offer and test out the service yourself for free of cost. Make sure to let me know in the comments your experience so far with Sling TV and any feedback that you'd like to share.
I hope this review article will turn out to be helpful for those who are looking forward to getting started with Sling TV.