In this article, I will show you How to Watch Discovery Channel Without Cable. You can also use this guide to watch live Discovery Channel on Fire TV, Roku, Apple TV, Chromecast & other streaming platforms
Discovery is one of the most popular and largest Television channels serving approximately 300 million households in over 180 countries. It has become the second most widely distributed cable TV network in the United States. Of course, it's a Television channel, however, you don't need to have a Cable TV or Satellite TV subscription to watch the channel on your TV. There are actually a few unconventional methods to watch Discovery Channel without cable.
In this tutorial, I will be showcasing all the alternative methods through which you can watch the Discovery TV channel along with other educational and informative channels. Moreover, you won't be spending chunks of cash or burn a whole in your pocket to watch the channel. Of course, you will have to pay in order to watch Discovery and other channels, but not as much as you'd spend on a cable TV connection. So, let's go ahead and straight-up jump into the core topic of this article without wasting any further time.
How To Watch Discovery Channel Without Cable
There are tons of streaming services available that you can subscribe to in order to access a wide range of TV channels network. Also, the process of getting started with streaming services is simple and doesn't require any kind of installation. In addition to this, I personally find streaming service providers to be more affordable and convenient compared to the conventional cable TV or Satellite TV connection.
The methods or services mentioned in the following list would charge only a quarter or maybe half of your standard cable TV service provider. Also, you will be able to watch on-demand content as well along with Live TV channels. If you are cord-cutter then you should definitely check our below guide about How to watch Discover Channel Without Cable.
Discovery Channels on Hulu Live TV

Hulu is mainly known for its vast array of on-demand content such as Movies, TV shows, and even Hulu originals. A couple of years ago, the company also started providing Live TV streaming service to its subscribers. At the moment, Hulu Live TV subscription will give you access to over 60 TV channel networks to stream over the internet. The subscription package for Live TV costs only 54.99$ a month, which includes unlimited access to various Live TV channels and Hulu streaming libraries.
You will also get to experience and try out the service for free up to 7 days when you sign up for the first time on the platform. Also, there are no long term commitments for Hulu Live TV subscription, you can change or cancel your subscription anytime you want without any issues. If you would like to know more about Hulu and what it's offering, then check out our review of Hulu Live TV.
Stream Discovery Channel Live with Sling TV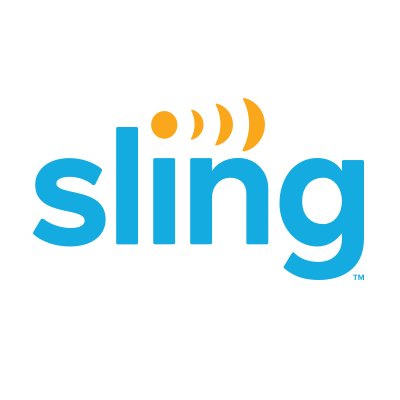 Sling TV is another cord-cutting solution for those who want to keep watching Live TV channels such as Discovery Channel, Sports Channels, etc.
The pricing of Sling TV subscription packages aren't hefty and offers a diverse range of TV channels to watch. Ideally, Sling TV offers two different packages called as Orange and Blue, each of them costs $30 only a month.
Although, both the packages are the same for the most part, however, there are slight channel differences when it comes to Live TV. If you would like to Stream Discovery Channel, then the Sling TV Blue package is the right option. On the other hand, Sling TV orange features a lot of Sport-related Channels.
Or you could subscribe to both packages for $45 a month if you wish to stream the content of Orange and Blue. However, keep in mind that the Sling TV Orange package lets you watch content only on one device at a time. While the Blue package lets you watch the content on three different devices simultaneously.
If you're only interested in Streaming Discovery Channel Live, then Sling TV blue would be sufficient. Take a look at this comprehensive post to know more about Sling TV and its features.
Discovery on Philo TV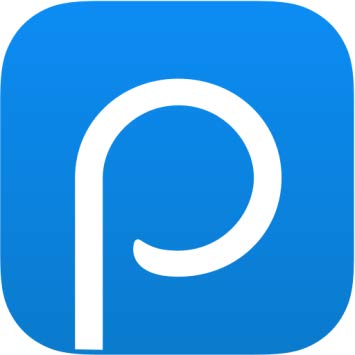 Philo TV is probably the most affordable replacement option to watch Discovery Channel without Cable. The service costs only $20 a month which would give you unrestricted access to 58+ Live TV channels and other useful features as TV everywhere option and the ability to watch Live TV channels on up to 3 different devices at once.
Philo TV service is compatible with various platforms such as Amazon Fire Stick, Roku, Apple TV devices, etc. In addition to this, there's also a  free 7 day no obligation period offer if you would like to try out the service first before paying or subscribing,
Most of the leading cord-cutting service providers offer basic or starter packages at $30 or $40 a month which is considered to be standard pricing. But, if you would like something cheaper, then Philo TV is the option. It offers Live TV Channel streaming for just 20$ a month and also unlimited Digital Video Recording for up to 30 days.
Watch Discovery Without Cable on Fubo TV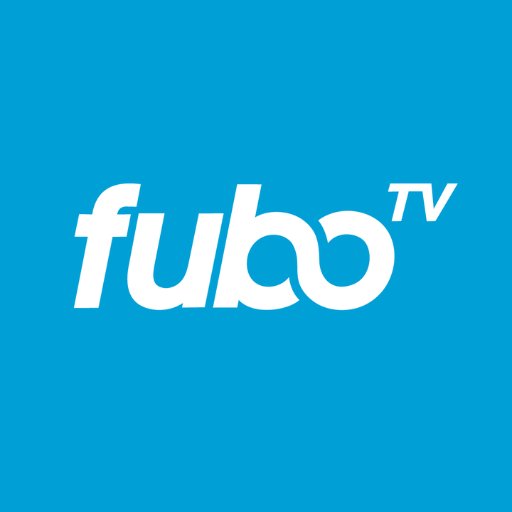 Fubo TV is an American over the top streaming service provider, meaning, the content will be delivered over the internet rather than cable lines. The basic package of Fubo TV starts from $54.99 a month which includes simultaneous streaming on two different devices and 30 GB of cloud-based storage space.
Users will have the option to test the service and platform for free up to 7 days on their first sign up. Once the trial period is over, users will be charged at the end of the next month.
The base package of Fubo TV comes with all the popular TV channels including Discovery. However, if that's not enough, then you will have the option to add extras to your package which would add up additional bucks to your final billing. This way, you will get more focused content to watch on your devices. Fubo TV base package currently includes 90+ Live TV channels without any extra add-ons. Learn more about Fubo TV's packages and what you will be getting in it.
Discovery is Streaming on AT&T TV Now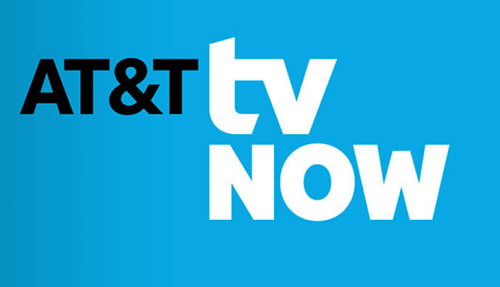 AT&T has come up with a new streaming service called AT&T TV Now, which is somewhat of a different service than AT&T TV. Although, both the services will let you stream live TV channels and on-demand content over the internet on your devices, the only difference is that AT & T TV isn't a cord-cutting option and requires an annual contract to get started. Therefore, the more suitable option would AT&T TV Now which doesn't require any contract or equipment to stream Live TV channels on various supported devices such as Smartphones, TV boxes, etc.
It also offers Cloud Digital Video Recording (DVR) facility if you would like to record Live TV channels and watch it later. This feature requires an additional 10$ addon which would let you record content for up to 500 hours and the recordings will be stored for 90 days.
AT&T services definitely fall on a higher price bracket, however, it Live TV channel library on the platform is quite huge compared to other services. Check out this post to explore more about the service and how you can make the most out of it.
Can You Watch Discovery Channel Live Stream For Free?
Technically yes, you can watch the Discovery TV Channel for free using the above-mentioned streaming services, however, only up to a certain period of time. Most of the streaming services featured in the above list offer a trial period where the user can sign up and try out the service for 7 days without any charges.
Well, it doesn't make any sense in shelling out a huge chunk of money on a cable TV connection when you're not going to watch all of them. At the end of the day, one would prefer a more affordable option. Therefore, I find Streaming services to be viable and worth checking out, as they cost only a little compared to the Cable TV connection.
Can I Watch Discovery Channel On Firestick, Roku, Chromecast or Apple TV?
Most of the above-mentioned services have dedicated support for various platforms and devices such as Android, iOS, Roku, Amazon Fire TV, etc. You simply need to purchase the subscription of the service in order to watch the Discovery Channel on your device, only if the service supports it.
As long as your device falls under the service's supported list, you're all set. Also, it's best to check and confirm if your device is supported for Live TV channel streaming before purchasing the subscription.
The list of supported devices on which you can access the above-mentioned streaming services are as follows:-
Philo TV is fully compatible with Roku, Amazon Fire TV, Android Mobiles/Tablets, iPhones and iPads, Apple TV, etc. However, as of now, the service is limited to the aforementioned devices. You cannot use it on Google Chromecast, Gaming consoles like Nintendo Switch, Xbox, Playstation, etc.
Hulu Live TV is accessible on pretty much every platform and device including Google Chromecast and gaming consoles like Xbox, Nintendo Switch. It has support for most of the devices and consoles, however, it does not support Play Station at the moment for streaming Live TV channels.
The same goes for AT&T TV Now, the service is available on all smartphones/tablets, and other streaming devices like Amazon Fire Stick and Google Chromecast. Despite being such a popular service, it does not have dedicated support for Roku and gaming consoles as of now.
As for the Sling TV, it does support gaming consoles like Xbox one along with all the other platforms like Firestick, Chromecast, Samsung TV, etc.
Coming to the Fubo TV, the service is available across various devices such as Roku, Amazon Fire Stick, Google Chromecast, Android, iOS, Mac, etc.
Verdict
It's more pleasing and fun to watch the Discovery TV Channel rather than watching unrealistic and boring serials or shows on other channels. What's even more interesting is that now you can watch the Discovery Channel without cable. Various Streaming services that are mentioned in this article will let you watch and record live TV channels for a very affordable price.
If you know of any other service that is worth mentioning in this list, then let me know in the comments. Also, in case if you have any further queries or doubts regarding the above-mentioned services, then drop it down below.