Are you ready for the ultimate car thrilling racing event? In this article, I will show you how to watch Formula 1 Live without cable.
Formula 1 is a very popular racing event that you shouldn't miss at any cost. If you are a racing fan, then you can get the most fun through the F1 event. The races take place on public roads or pre-built circuits. It doesn't matter if you are interested in one specific Grand Prix race or in the event as a whole, because this article is catered for everyone. Anyways, let's check out the few services through which you can stream the f1 Grand Prix online without cable.
How to Watch Formula 1 Online – At a Glance
For this year ESPN and ABC are the official broadcasters that you can tune into to live stream the races. You can do it directly via their online website or through the streaming services that have been listed below in the article. Also, not to forget that ABC is a lot limited in terms of the area so if you are by chance outside the US then you may need to adopt IPVanish VPN.
It's important to note that ABC won't be streaming each game so to watch the remaining ones you have to opt for ESPN and ESPN 2. Try to have a combination of these channels so that you can watch the most preferred one as per the respective game.
How to Watch f1 Live Without Cable
Formula 1 or commonly known as F1, has been going on for several years and if you have been following it from a long time then definitely you have to stick around for this year also. That being said, in this article, we will be taking a look at different ways through which you can stream the Formula 1 live stream without cable.
Watch F1 on Sling TV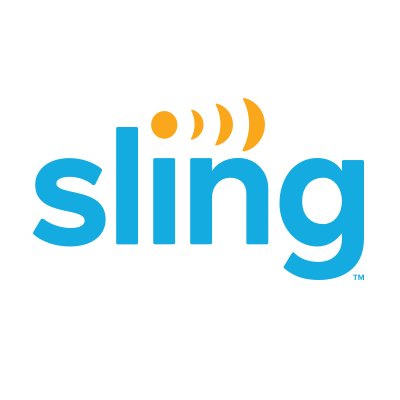 Sling TV is one of the most convenient ways to stream F1 racing online without cable.
It comes in three subscription packages: Blue, Orange, and Orange + Blue. Choose the one which fits your needs and requirements.
The Orange is said to be the most basic package covering one device stream at a time whereas the Orange + Blue subscription allows four simultaneous streams.
It's also important to note that ESPN, ESPN 2 and ESPN 3 are present only in Orange and Orange + Blue.
The main bundles have fairly lower prices, so you can easily customize the Sling TV subscription. Lots of channel packs are available to suit the narrowed down interests including sports, movies, news, etc. Easily add in premium networks too.
Stream using the official app available for various platforms including Android, Amazon Fire TV, LG, Xiaomi, etc but if you want you can stream directly on browser also.
To register for Sling TV and start watching Formula 1, kindly go through the below steps: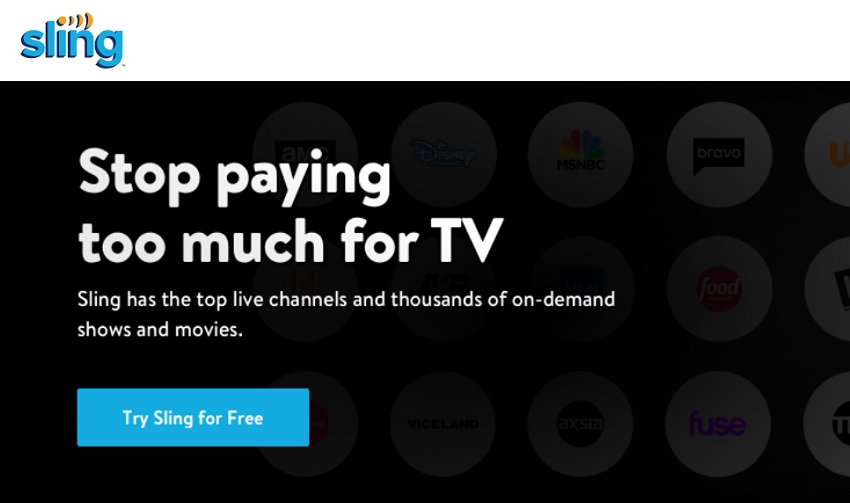 You will be redirected to a new page. Here, you have to input the email address and password that you would like to keep for your account. Oh, wait, did we just begin the registration process? Well, we did!
Now, you will have the option of choosing the subscription bundle that you would like to go with. To get the most out of the service, we recommend you to go with the Orange+Blue package.
You will now have the option of adding a few extra features or options like DVR, premium channels, NBA Team Pass, NBA League Pass, international channel packs, etc. Add these if interested or required in any manner.
Lastly, enter your card details correctly and once authenticated the respective offer would be activated and you are good to go now!
Related
Watch Formula 1 Without Cable via Hulu Live TV

Sling TV is no doubt one of the best streaming options when it comes to F1 Racing but if by any chance, the service doesn't seem to work out for you then Hulu Live TV is another streaming service that you can consider as it's also one of the best out there in the market.
For its subscribers, it not only has the Live TV but even the video-on-demand library feature that they can enjoy to the fullest. There's no fuss or much confusion to go through as you have got only one main channel packaging consisting of all your main channels including ESPN, ESPN 2 and ABC. It even comes with a 7 day free trial period.
Hulu & Hulu Live TV Channels, Plans, Price & Review
Can you Watch F1 on ESPN Website?
The official ESPN website has limited its live stream to a few numbers of events only. So, you have to just hope that this year's Grand Prix is going to be live-streamed on the ESPN website and to access that you are going to need an account which is the TV provider credentials. Now, the next question that would raise up in your mind is that from where can we expect or get this information? Well, they can be extracted out of your cable company or streaming service including Sling TV, Hulu, as they have got ESPN in their subscription.
Watch Formula 1 Live Outside USA
The sad or unfortunate part of the US's streaming platforms or services is that they don't work outside the country. They are geo-blocked and the only proper and authentic way to bypass this is through IPVanish VPN. Well, what is a VPN? We will not make it complicated for you and try to explain in layman language. In straightforward and simple words, VPN is a tool which can hide your real IP under the disguise of some fake IP address. This way, you will remain anonymous and the system would think that you are a person streaming from US only. IPVanish VPN has thousands of servers across the globe, so you can be tension free.
IPVanish VPN is one of the fastest and secure VPN in the industry. IPVanish is also a secure VPN service that encrypts your internet connection with 256-bit AES encryption. It keeps you protected from network hijackers and cybercriminals. Furthermore, we have managed to get an exclusive 46% OFF deal for TechyBuild visitors!
Watch F1 Live Stream in the UK, Australia, or Canada
The UK has got some serious and crazy racing fans. They have got their own racing track at Silverstone where people head to watch their favorite teams in action. That being said, you can easily stream the British Grand Prix on Channel 4 in the UK for free of cost. But, if you want to go deep and analyze all the racing events then you must head to Sky Sports F1. It will provide you in-depth details about the ongoing and upcoming events related to F1, and not to forget that its commentary team is just fabulous.
For Australia, Kayo is one of the best options to stream all the 22 races with the option to stream on two devices at the same time. It just costs you around $25/month and to ascertain that the service is good for you or not, you can first go through the 7 days free trial. Live sporting action directly from Rugby League, English Premier League and much more.
When it comes to Canada, undoubtedly, F1 TV is the best way to stream the whole racing competition. Right from race weekends to live timing, you will have access to almost all of the possible details. Not to forget that you are free to stream the whole race from the onboard camera of any of the 20 cars out there in the competition. Sounds exciting right?
Bottomline
We hope that you would now be familiar with the different ways of streaming F1 without cable. We tried to present you with a variety of options but even in this variety, we restricted ourselves so that only the quality services are offered or suggested to you from our side. That being said, the 2020 Formula 1 Grand Prix looks a lot promising and bigger this year. So, what are you waiting for? Let's get started!