Standard Bank Group Limited is a big bank and financial services company in South Africa. It has the most assets of any bank in Africa.
More than 10 million people in Africa are served by Standard Bank Group's 600 branches and 1,800 automated teller machines. To serve its customers better, Standard Bank launched a mobile banking app.
Learn about the Standard Bank app's features, content, and benefits. Discover how you can create an account on the Standard Bank app.
What Are The Services Of The Standard Bank?
How Can You Create An Account On The Standard Bank App?
How Does Standard Bank App Provide Convenience?
What Are The Other Features Of The Standard Bank App?
Can You Transfer Your Balance Using The Standard Bank App?
Discover the Standard Bank App
Standard Bank is a proudly African, integrated financial services group with compelling competitive advantages, offering banking, insurance, investment, and non-financial complementary solutions that drive clients' financial well-being at every stage of their financial journey.
Its client platforms give access to various personal banking and wealth management options, including insurance, investments, and consulting services.
It also has comprehensive banking solutions designed to meet the needs of SMEs and commercial banking clients, ensuring that our clients have access to a wide range of products and services to transact, trade, and fund their businesses in South Africa, Africa Regions, and the Channel Islands.
Standard Bank offers wholesale (corporate and investment banking) services to large corporations (multinational, regional, and domestic) and institutional clients, as well as access to in-depth sector and regional expertise, specialist capabilities, and access to global capital markets for advisory, transactional, trading, and funding support.
Standard Bank Mobile Banking Services
Conducting financial transactions has never been so simple and hassle-free, regardless of where you are or where you are going.
Reaching into your pocket is all that is required to satisfy all of your banking requirements when you have the Standard Bank app.
You may safely send money, make payments, manage your accounts and limitations, and more from the convenience of your smartphone or tablet. You can get the Standard Bank app free from the Google Play Store and the Apple App Store.
How Can You Create An Account On The Standard Bank App?
It is easy to create an account on the Standard Bank app. To set up your account, click where it says "Email address" and type in your address. Choose a strong password that is easy to remember, and put it in the "Password" and "Confirm password" fields, then click "Next".
The Banking App will try to verify your account by sending a One-Time Password (OTP) to the email address you gave and showing you the "Profile Verification" screen. When the OTP comes, you can enter it.
After verifying your account, you will be prompted to select a login method. You'll need to generate an "App Code." Each time you launch the app, you'll be prompted to input this code to verify your identity and prevent unauthorized access to your data.
The app will now show you the screen that says "Setup Complete." You have set up your Banking App correctly, and you can now use the same login information on both the app and the online banking site. To leave, tap "OK".
What Are The Benefits Of The Standard Bank App?
The Standard Bank app claims that it is the fastest and safest way to manage your money because it has everything you need in one place. You can do transactions, open new accounts, and get a complete picture of your finances anytime, day or night.
You have control over everything—your money, account, etc. Self-service banking lets you control your money by checking your account balances and moving money between your accounts. You also get an email or text message when money is put into or taken out of your account, so you always know where your money is.
How Does Standard Bank App Provide Convenience?
You don't need to go to a Standard Bank branch because you have it with you 24 hours a day, seven days a week. Do everything from your phone whenever you want. Unlike when you visit a bank branch, there are no set hours, long lines, or forms to fill out.
You can make payments and transfers, check your balance, and get your statements without your card, at home, or on the go.
Imagine that the bank transforms into something that you can carry in your pocket. You can take it out and make necessary banking transactions anytime and anywhere.
All your transactions, payments, and transfers happen immediately and in real-time, whenever you want. You can go outside or wait until the branch opens tomorrow. This means you can now bank in a way that works with your life and schedule.
Is Standard Bank App Safe And Easy To Use?
Standard Bank ensured that the app's design makes it easy to see and get to your accounts from one place. You can also open new accounts, check your PIN, apply for loans, and get stamped statements, bank letters, and tax certificates. The Standard Bank app is known for its user-friendliness.
Use the app to take care of your personal, car, or home loan. You can link your accounts to your stock trading profile, manage your card limits, set up or change debit orders, and submit and track insurance claims. Indeed, the Standard Bank app is a great way to track your money.
You can be sure that your payments, transfers, and other banking activities on the app are secure. Your fingerprint or password are safe ways to sign in, and your data transfers are encrypted.
Other Features Of The Standard Bank App
Innovation is the name of the game for Standard Bank, as it offers new features and services through its mobile banking app. Save time and money by doing things right from your app, like buying data, airtime, electricity, and playing the Lotto. You can also make a Virtual Card that you can use to buy things online or in your favorite apps.
You can use the app to manage your UCount Rewards profile and card, reach your goals, and earn vouchers or Rewards Points.
There is no cost to sign up and no need to pay a monthly fee. You also don't get charged data when using the app in South Africa, no matter which network you're on.
You can do everything from the app without using paper. It also means you don't have to worry about getting bank statements in the mail or throwing away sensitive information in the trash. Enjoy paperless transactions with the Standard Bank app, which is a great help to the environment.
How Can You Pay Bills Online?
The Standard Bank makes it easier to keep track of your bills. You can not only pay your bills right from your phone but also see what bills are still due and even pay for a friend or family member.
Start by going to the Standard Bank website and clicking on the link "Sign into your accounts". Find "Transact" in the menu bar at the top of the screen that shows a list of your accounts, and then in the "Pay" column, choose "My Bills." Note that you will need to add your beneficiaries before you can start paying your bills.
If this is your first time here, you must read the rules and click the box to agree. When you open the "My Bills" page, you'll see that you have three choices.
Your Bills: This section lists all the bills you still need to pay.
Billing Beneficiaries: This section lists the partners we support, and you can add them to your profile.
Pay for someone else: You can help a friend or family member by paying for them.
Can You Transfer Your Balance Using The Standard Bank App?
With the Balance Transfer feature, Standard Bank Credit Cardholders can move their loan or credit card debt from other banks to their Standard Bank Credit Card. This helps them keep all their debt in one place and lowers the interest they pay.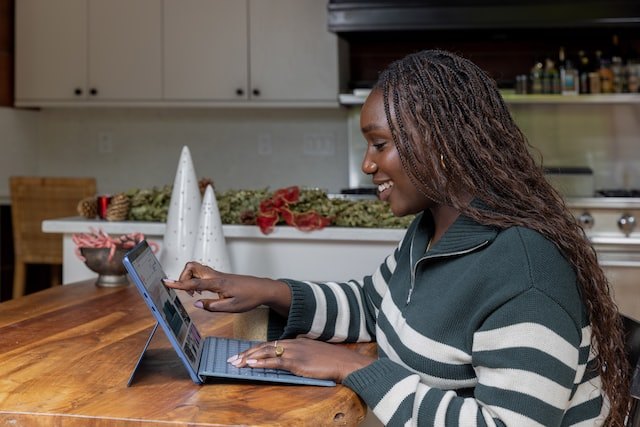 You will need to find out how much money you will save. This depends on how much interest you pay on your other debt, how much you transfer, and how much you pay off on your card each month (usually a 3% minimum payment).
The discounted rate only applies to the transferred balance and only for the period you choose: 0% for three months, 6% for six months, 9% for nine months, or 12% for 12 months. Your normal interest rate applies to everything you charge on your card except for the balance transfer amount.
After the period is over, your normal interest rate will be applied to the transferred balance. You can move money between credit card and personal loan accounts with balances. Transfers are only allowed from banks outside of the Standard Bank Group.
Other Things You Can Do On App
Customers can put a stop payment instruction on a debit order, which lets you stop a debit order for six months from the date the request is made. Moreover, if a customer links their home loan to their banking app, they can get tax certificates for the next five years.
Customers can now apply for a credit card from start to finish on the app. They can also change their credit card limit, choose insurance, choose their preferred method of delivery, set up a debit order account, and sign and agree to the cost of credit.
Overdrafts are a form of unsecured business lending. When a business customer applies for an overdraft, a decision is made immediately, and the money is paid out immediately if the application is approved using the Standard Bank app.
Conclusion
The Standard Bank app allows customers to access the bank's services 24/7. They can use the app to pay bills online, transfer their balances, etc., securely.