Way back in 2017, Google's subsidiary service YouTube launched its live TV streaming service named YouTube TV. At its launch, it fell behind the competition due to its limited availability in selected US markets and rough user experience.
Fast forward to 2020, YouTube TV is now available nationwide, covering 98% of the US households. YouTube TV's long-term contracts with several American television networks have also turned out to be pretty effective.
Those who are looking for a seamless cord-cutting experience, YouTube TV might be the definite choice here for many reasons. Whether the monthly subscription of $49.99 is worth it or not, we will find it out in this in-depth review of YouTube TV.
What is YouTube TV?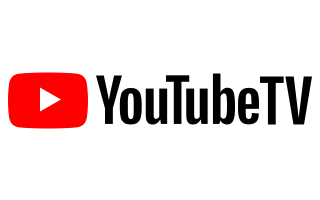 YouTube TV is an over-the-top internet television service that broadcasts a decent number of popular cable TV channels. YouTube itself has dominated the top charts of streaming services, and the same applies to YouTube TV. As of the fourth quarter of 2019, over 2 million people in the US have a YouTube TV subscription.
Here are some of the major US television networks included in YouTube TV's channel lineup: ABC, AMC, NBC, CBS, PBS, TBS, CNN, FOX, ESPN, and Discovery. We will take a deeper dive into its other offerings in later sections below.
Packages
Streaming services like FuboTV, Sling TV, and AT&T TV Now offers cord-cutters a lot of flexibility in terms of subscription packages. However, YouTube TV is an exception.
The $49.99 monthly subscription is the only package YouTube TV offers. While it might sound like a limited choice at first, it relieves users from the hassle of choosing between different subscription packages.
Since the availability of channels is subject to your location, you might not get 70+ channels in your subscription. Aside from the restrictions, below is the list of all the Youtube TV channels that you can expect to watch.
About YouTube TV Channels
YouTube TV has almost all the channels that you watch daily. We get to watch Discovery channels as well, which is not found in other live TV streaming services at the same price segment.
For sports fans, YouTube TV offers a massive selection of sports channels, including FOX Sports, NBCSN, NBC Sports, NBA TV, MLB Network, FS1/FS2, CBS Sports Network, ESPN suite, and many more.
With that said, YouTube TV misses out on channels like A&E, Boomerang, Comedy Central, Hallmark, MTV, NFL Network, NHL Network, and Nickelodeon. We would like to see the addition of these channels in the near future.
YouTube TV Channel List
| | | | | |
| --- | --- | --- | --- | --- |
| ABC | CBS | FOX | NBC | ACCN |
| AMC | Adult Swim | Animal Planet | BBC | BBC World News |
| BTN | Bravo | CBS Sports | CNBC | CNBC World |
| CNN | Cartoon Network | Cheddar Big News | Cheddar Business | Comet TV |
| Cozi TV | Discovery | Disney | Disney Junior | Disney XD |
| E! | ESPN | ESPN2 | ESPN U | ESPNEWS |
| FOX Business | FOX News Channel | FS1 | FS2 | FX |
| FXM | FXX | Food Network | FOX Sports | Freeform |
| Golf Channel | HGTV | HLN | IFC | Investigation Discovery |
| LAFC | Local Now | MLB Game of the week | MLB Network | MSNBC |
| Motortrend | MyNetworkTV | NBA TV | NBC Sports | NBC Universo |
| NBCSN | NECN | NESN | NatGeo Wild | National Geographic |
| Newsy | OWN | Olympics Channel | Orlando City | Oxygen |
| PBS | PBS Kids | POP | SEC ESPN Network | SNY |
| Smithsonian Channel | StartTV | SundanceTV | SyFy | TBS |
| TCM | TLC | TNT | TYT | Tastemade |
| Telemundo | Tennis Channel | The CW | Travel Channel | TruTV |
| USA | Universal Kids | WE TV | YES | YES Network |
YouTube TV also offers premium network add-ons. You can add your preferred one at the time of signing up for the subscription. Note that the add-ons have their own separate monthly prices.
Acorn ($6/mo)
AMC Premiere ($5/mo)
CuriosityStream ($3/mo)
EPIX ($6/mo)
FOX Soccer Plus ($15/mo)
NBA League Pass ($40/mo)
Showtime ($7/mo)
Shudder ($6/mo)
STARZ ($9/mo)
Sundance Now ($7/mo)
UMC ($5/mo)
With the subscription, you also get access to on-demand movies, TV show episodes, and special events that have recently been broadcasted on a particular channel. Cloud DVR recording is there too, and we will talk about in a bit.
Users can share their YouTube TV subscription with up to six family members and friends. However, the number of simultaneous streams is capped to three per subscription.
YouTube TV Supported Device List
YouTube TV is officially available on a vast range of devices. In case you are wondering about the device compatibility, check out this list to clear your doubts.
Smartphones and tablets with Android 5.0 Lollipop or higher
iPhone and iPad devices running iOS 11 or higher
Chromecast (2nd gen or higher) and TVs with Chromecast built-in
Apple TV (4th gen) and Apple TV 4K
Certified Android TVs and Android TV boxes
Firestick (2nd gen), Firestick 4K, Fire TV Cube, Amazon Fire TV Edition Smart TVs
Roku Streaming Stick (3600x or newer), Roku Streaming Stick+ HE, Roku Express & Express+, Roku Premiere, Roku Ultra & Ultra LT, Roku 2 (4210x), Roku 3 (4200x, 4230x), Roku 4, Roku Smart Soundbar, Roku Smart TVs
LG and Samsung Smart TVs (2016 or newer), Vizio SmartCast TVs, select Hisense, and Sharp TV models
PlayStation 4 and Xbox One (including Xbox One S and Xbox One X)
The latest version of Google Chrome for Windows, Linux, and macOS
YouTube TV: A Closer Look
On paper, YouTube TV looks pretty appealing to the masses. When compared to other streaming services, the value proposition stands strong as well. But what about the user experience? Let's take a closer look.
Image and Audio Quality
YouTube TV does offer streams at up to 1080p resolution, but it all comes down to the television network. Most channels are maxed out at 480p standard-definition, with few of the entertainment and sports channels hits 720p HD quality.
Channels like MSNBC and CBS Sports Network are available to stream in 1080p and 60 frames per second. A minimum 15mbps connection is required for streaming in Full-HD. In our testing, we didn't encounter any buffering or frame drops.
Audio quality also doesn't disappoint. Most channels are capped at 2.0 stereo audio stream. Dolby Digital 5.1 surround sound is available with selected channels and on-demand programming.
You can enable closed captions too, which is automatically generated during the stream playback.
Cloud DVR
YouTube TV does offer Cloud DVR recording, and there are no storage limitations. As long as you have an active subscription, you can save as many recordings as you want in your DVR library. The recordings are stored for nine months, which is way overkill for most of the users.
Scheduling a DVR recording is as easy as hitting the + icon under a show in the channel guide. One thing that sports fans will appreciate is the option to record an upcoming sports event for a particular team. You can also skip through commercials, which has become a rare feature nowadays.
Overall User Experience
It doesn't matter which device you are using to watch YouTube TV; the user interface is simple to understand, and so is the navigation. The Home screen shows you several recommended shows and events based on your viewing activities, as well as gives you the option to resume watching from where you left off before.
The Library section of YouTube TV keeps your DVR recordings, from where you can watch or remove them. At last, you find your typical channel guide in the Live section, with a preview of the shows currently broadcasted on channels.
The search functionality works better than we expected. You can search for your favorite TV channels or enter a keyword to find on-demand content. You can also combine keywords for a refined search result.
The parental controls are a bit limited compared to the competition, but the content filter works as expected.
Overall, we didn't find any deficiencies in the user experience. If you have older people in your house, then YouTube TV is definitely an excellent suit for them.
Verdict
If you have finally decided to cut the cable, then YouTube TV is undoubtedly the most comfortable option for a seamless transition to the world of online live TV services. Considering that we are getting 70+ channels, unlimited cloud DVR storage, and three simultaneous streams, it is more than enough to prove the value YouTube TV is providing to its customers.