This article will provide you with details and a review of Fubo TV. It can be installed on any device including the Amazon FireStick, Roku, Fire TV, Nvidia Shield, Android TV, iPhone and many more.
The unmatched convenience and affordable pricing are cited to be two top reasons behind the enormous growth and popularity of streaming services nowadays. As per the statistics of households that have subscribed to cable TV or satellite TV connections, they pay a whopping rental of 100$ at the end of every month to get access to a limited range of TV channels on their Television. Over the past years, the prices of traditional cable TV services have been increasing at a slow yet steady rate.
Therefore, the majority of users have decided to cut the Cable TV cords in their households and switch to a streaming service to catch up with their favorite TV channels. In Today's date, online streaming services are quite successful and most of them have been increasing their user base exponentially over time. When you switch to an online streaming service, the monthly rental or the final bill you have to pay would come down to half of what you're usually supposed to pay for cable TV.
But, first, you have to select a reliable streaming service provider in order to be able to enjoy all the aforementioned benefits and when it comes down to choosing a service, Fubo TV is the one that I'd suggest my readers. In this article, I'm going to talk about one of the popular over the top streaming services, Fubo TV, and share a review which would be based on my personal experience.
Fubo TV Pricing and Channels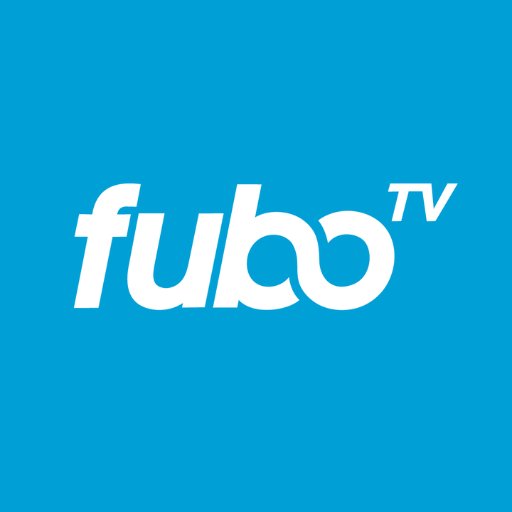 Let's start off by taking a look at the pricing of Fubo TV and what it has got to offer under its plans. At present, there are only two plans for the user to select i.e Fubo TV standard which costs 59.44$ per month and Fubo TV ultra which costs 74.99$ per month. The base version of the service itself offers more than 100 TV channels which are mentioned below. However, keep in mind that some of these channels might not be available depending on your location.
Try A One Week Free Trial of FuboTV
Fubo TV Channel List
| | | | | |
| --- | --- | --- | --- | --- |
| A&E | BBC America | beIN SPORTS En Español | AMC | Adult Swim |
| BET | Cartoon Network | Big Ten Network | Bravo | beIN Sports |
| Hallmark | E! | Fox Sports Regional Sports Networks (RSNs) | FX | CBS Sports Network |
| Hallmark Drama | Eleven Sports | Freeform | FXM | Cheddar Business |
| Hallmark Movies & Mysteries | Food Network | FS1 | FXX | CMT |
| HGTV | Fox Business | FS2 | FYI | CNBC |
| History | Fox News | Fubo TV Network | Galavision | CNN |
| HLN | Fox Soccer Plus | Fuse | NBC Golf | Comedy Central |
| IFC | Lifetime Movies Network | MTV | Paramount Network | Universal Kids |
| Lifetime | Local Now | NBA TV | Pac12 Networks | Universo |
| TCM | MSNBC | NBCSN | POP | Univision |
| TeenNick | Nat Geo WILD | NFL Network | Smithsonian Channel | Univision Deportes |
| Telemundo | National Geographic | Nickelodeon | Sundance TV | USA |
| TNT | Weather Channel | Nick Jr. | SYFY | VH1 |
| Travel | BabyTV | Olympic Channel | TBS | VICELAND |
| TruTV | BBC World News | Oxygen | MTV Live | WeTV |
| TV Land | beIN Sports 2-10 | Boomerang | mtvU | Sony Movie Channel |
| UniMas | BET Her | CNBC World | Nick Music | Stadium (1-4) |
| GSN | BET Jams | DIY | Nicktoons | XITE |
| INSP | BET Soul | Cooking Channel | People TV | XITE Rock |
| Logo | XITE Vibe | GinX E-Sports TV | Revolt | MTV2 |
| MTV Classic | | | | |
Click Here to Check out the Full Channels List on Fubo TV Website
The list of channels in the standard plan and ultra plan is the same for the most part. However, in the ultra plan, you will get another 9 on-demand entertainment channels that aren't present in the standard plan. In addition to this, you will also get a bunch of other channels depending on the extra addon that you've added to your plan.
Fubo TV Packages
Although Fubo TV has only two main subscription plans, there are different variants in plans that you can select as per your need. Below is a list of all Fubo TV subscription plans along with their pricing.

Fubo TV Standard:- Costs only 54.99$ a month and includes all the above-mentioned TV channels.
Fubo TV Ultra:- Costs 74.99$ a month and come with a bunch of additional TV channels related to Entertainment, Sports, etc.
Fubo TV Family:- The family plan of Fubo TV costs 59.99$ a month and allows you to stream the content on 3 different screens simultaneously. It also includes additional features like Cloud DVR with 500 hours of space.
Fubo TV Quarterly:- The above-mentioned plans are billed at the end of every month, while this one is billed at every 3 months. This plan brings down the cost to 19.99$ a month effectively and includes 33 channels related to Spanish language and simultaneously streaming up to 3 screens.
Fubo TV Channel Add On Packs
There are tons of Channel addon packs available that you can add whenever you want with just a few clicks. The premium addons will unlock a range of TV channels for you. In the end, you will have a more focused library of TV channels to browse depending on the addon that you have selected. Each premium add on is priced differently and would be added to your final bill at the end of the month. Here is a list of premium add-ons that you can add to your Fubo TV subscription plan.
Fubo Cycling:- It costs 11.99$ a month and unlocks a vast array of TV channels such as Fox soccer plus, Fubo TV Soccer, etc.
Sports Plus:- Sports Plus addon is recommended if you would like to get access to all sports broadcasting channels. The add-on costs 8.99$ a month and include various sport-related channels.
Adventure Plus Addon:- The adventure plus addon costs 4.99$ a month and brings a ton of channels from World Fishing Network, Outside TV, etc.
Latino Plus:- It costs 7.99$ a month and unlocks a variety of Latino broadcasting channels in your library.
Portuguese Plus addon:- Portuguese Plus addon would increase your final bill by 14.99$ every month and unlocks a vast array of TV channel networks such as RTP Internacional, Benfica TV, etc.
International Sports Plus:- This one costs 5.99$ a month and gives you access to relatively a smaller list of sports-related channels.
Check out Channel Addon Pack on Fubo.TV
Apart from the addon, there are a few individual channels available that can be added to plan for a nominal monthly fee. The above-mentioned add-ons can be added to your plan to customize the library of TV channels. Based on the addons, respective TV channels would be unlocked. You will receive the option to choose the addons when you're signing on the platform.
In case if you're an existing user of Fubo TV, simply go to your account settings and select the appropriate options to find the list of addons.
Fubo TV Supported Devices
Fubo TV provides support for a wide range of platforms and devices. You don't have to purchase any additional or separate subscriptions in order to use the service on multiple devices. Here is a list of devices on which you can stream your favorite TV channels using the Fubo TV app.
All Firestick and Fire TV devices that are running on Android version 5.0 Lollipop or higher are compatible with Fubo TV.
All Android Smartphones / Tablets that are approved by Google are compatible with Fubo TV.
Android TVs that are running on Android version 5.0 or higher are compatible with Fubo TV.
Apple TVs (4th generation or newer ones) are compatible with Fubo TV.
Smart TVs, Roku, and Chromecast are compatible with Fubo TV.
Fubo TV has a dedicated app for all the above-mentioned platforms. Unfortunately, there's no support for gaming consoles such as PlayStation, Xbox, etc at the moment.
Is Fubo TV Worth Your Money?
The market of Live TV streaming services is a bit crowded on today's date, however, if you're still paying for your Cable TV connection, then Fubo TV is definitely worth subscribing. To put it simply, Fubo TV can cut your monthly bill in half and you can still continue to watch a wide range of TV channels on your devices at any time. The interface and viewing experience are all designed by keeping the customer satisfaction in mind.
There might be a few other streaming service providers with cheaper plans, but that doesn't mean Fubo TV is behind. If you're planning to jump from your traditional cable TV service provider to Fubo TV, then feel free to go ahead. There's no way you will ever regret especially when your final bill is reduced by half.
Bottomline
Fubo TV is one of the highly-rated OTT service providers in the market at the moment. In my experience, I haven't really come across any major issues, moreover, I haven't found any disadvantages of using Fubo TV compared to its counterparts. Of course, it all depends on personal preferences, nevertheless, the platform deserves the title of cord-cutting solution.
Go ahead and check out the platform yourself, don't forget to let me know your experience with Fubo TV and how well do you think the service is priced.