In this article, we will show you How to Get American Netflix in Australia. If you live in Australia and recently have cut your cord for streaming services, there's a high chance that you already have a Netflix subscription for content consumption.
However, a lot of you also have noticed the absence of particular American movies, TV shows, and Netflix Originals that you are eager to watch on Netflix.
Since many of our fellow Australian cord-cutters have requested us to help with this issue, we did extensive research and prepared this in-depth guide to watch American Netflix in Australia. But first, we will discuss some of the questions that you might ask us regarding the topic.
Why do You Need American Netflix in Australia?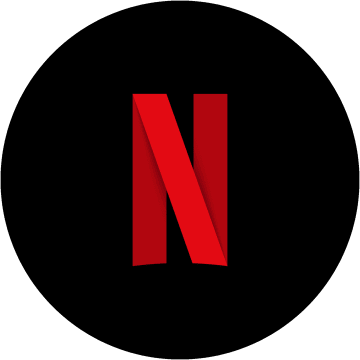 As Netflix is an American on-demand content provider, it's easier for them to partner up with content distributors and add new movies and TV shows. Producing Netflix Originals also get much easier in the process. As a result, American Netflix users get to stream most of the exclusive Netflix Originals, as well as the latest movies, TV shows, and documentaries.
Despite the fact that Netflix in Australia does almost have the same amount of original programming, a few Hollywood movies/shows are inaccessible to the Australian users. The examples include but not limited to: Adam Ruins Everything, All American, America's Book of Secrets, American Crime, American Horror Story, Angel Beats!, Attack on Titan, Black Panther, Breaking Bad, Death Note, Dexter, Grey's Anatomy, Into the Badlands, JoJo's Bizarre Adventure, The Walking Dead, etc.
There are hundreds of popular content that are missing from Netflix's streaming library in Australia. A lot of people might be upset with Netflix due to this issue, and we also are as frustrated as them.
Why is US Netflix Inaccessible in Australia?
Netflix uses geo-blocking to restrain foreign users from accessing American Netflix and vice-versa. Content licensing and streaming rights also play a significant role here.
Since Netflix sources content from several television networks and film production companies, they can't distribute the content in other regions without the consent of the network. If the distribution rights are designated for a specific region, then Netflix can't do anything but to maintain the rights strictly according to the contract with the secondary content distributors.
As previously said, Netflix uses geo-blocking protocols to protect regional content distribution rights. Netflix has several domains and subdomains in different countries, which limits Australians from accessing the American Netflix domain. Manually changing the country code on Netflix's website doesn't work as well.
Why is American Netflix Content Blocked in Australia?
According to Netflix, the unavailability of particular content in a specific region from Netflix's serviceable areas is due to the popularity among the masses.
On the other hand, the Australian censor board is very strict when it comes to approving content that includes mature, violent, and sensitive scenes. Netflix has to follow the requirements of the censor board. Otherwise, they can lose their distribution licenses in Australia.
Also, the availability of content is dependent on other content providers as well. If they deem a specific movie or show to be not streamed in Australia via Netflix, then they are left with no other choice.
With the addition of irregular licensing disputes and distribution rights of trendy content on Netflix's rival streaming services, Netflix has to forcibly block American Netflix in Australia, as well as in several other countries.
How to Get American Netflix in Australia?
Fortunately, the universal method to deceive geo-blocking protocols is to connect to a VPN server. You will need to use a VPN (Virtual Private Network) service for connecting to a secure server.
When you connect to a VPN server, it creates an encrypted virtual pipeline between your local network and a private network, which is hosted somewhere else. The connection stays encrypted, so that network packets don't leak outside to your local network.
Since all of your uploaded and downloaded data packets go through the private network first, your primary IP address stays hidden as well. As a result, websites that you visit see the server's IP address instead of the one that you currently have. As a direct result of a change in the IP address, the location metadata also changes to the location of the private server.
So, you can technically use a VPN service to change your current location to virtually any place you want, as long as a VPN server is located in the region.
Netflix users in Australia can use a VPN to bypass Netflix's geo-blocking and access American Netflix. You can start following the guide below, which will take you a few minutes to set up.
IPVanish VPN is one of the fastest and secure VPN in the industry. IPVanish is also a secure VPN service that encrypts your internet connection with 256-bit AES encryption. It keeps you protected from network hijackers and cybercriminals. Furthermore, we have managed to get an exclusive 46% OFF deal for TechyBuild visitors!
Requirements
The most important thing you require in order to watch American Netflix in Australia without a hitch is a trusted VPN client. We recommend you to give IPVanish VPN a try, as it provides industry-class VPN service to its customers, with more than 1300 servers in 75+ regions worldwide. You can visit ipvanish.com to sign up for your personal IPVanish subscription.
You will need to use a device that is compatible with the VPN client. Whether you have multiple devices running Android, iOS, Windows, Linux, or macOS, IPVanish VPN will work flawlessly across all of your devices.
A Netflix subscription is also required for accessing the American Netflix. It doesn't matter if you already have a Netflix subscription in Australia, as you can use your Netflix account credentials on the American Netflix too. If you don't have a Netflix subscription, go to netflix.com/au and sign up for one.
#1. Install the IPVanish VPN Client on Your Device
Assuming that you meet the requirements above, you can start with downloading and installing the IPVanish VPN client on your device.
The IPVanish VPN client is available for all the popular system platforms. Simply visit ipvanish.com/vpn-setup/, select your device's operating system, and follow the on-screen instruction to install the IPVanish VPN app on your device.
IPVanish does offer separate setup guides for operating systems, which is super useful for those who don't have past experiences with downloading and installing apps on their devices.
#2. Sign in to IPVanish VPN
Once you install IPVanish VPN on your device, launch it. The client will ask you to enter your IPVanish account credentials and sign in. Do it and click the Login button. You will be redirected straight to the IPVanish VPN's home screen.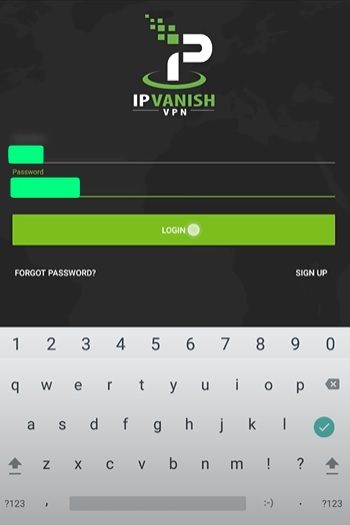 #3. Connect to the United States VPN Server
IPVanish gives its users easy access to the map-styled server picker, as well as the option to connect to a VPN server instantly.
Pick up the United States option from the drop-down menu, then click the Connect button. In a few seconds, you will be successfully connected to the VPN server.
Note: If IPVanish asks you to install the 'TAP Device' service on your Windows PC, then hit the Install button and wait until IPVanish installs the service for you.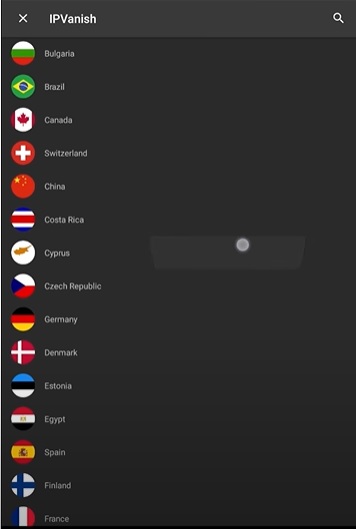 #4. Open Up Netflix and Enjoy Streaming!
Now that you are connected to a United States VPN server, you can visit netflix.com from a web browser, or launch the official Netflix app on your device. Seeing a change in your location, Netflix will probably ask you to enter your login details. Once you do that, you will have unlimited access to American Netflix, as long as you stay connected to the VPN server.
Note: It is recommended to clear Netflix's app data or cookies from the web browser since Netflix can block you from accessing the American Netflix's streaming library even though you are connected to a VPN server.
Why Should You Use IPVanish VPN For Unblocking American Netflix in Australia?
Netflix's geo-blocking is pretty advanced. As Netflix continually executes advanced proxy checks while you are accessing its services, it is tough for VPN services to find a way around its geo-blocking protocols. If a VPN's IPv4 address generates massive traffic on Netflix, then the geo-blocking system identifies the address as a VPN server, and it puts it on a blacklist so that the users connected to the VPN server lose access to Netflix's streaming services.
Despite Netflix's effort to ban VPN services from accessing its streaming service, popular VPN services have managed to bypass Netflix's geo-blocking by using specialized protocols on their servers. IPVanish VPN is one of those VPN services.
What makes IPVanish VPN special among its competitors is the availability of multiple VPN server hotspots in a single region. If you connect to the United States, you can also choose your preferred city or location, which is absent on most other VPN services.
Although IPVanish offers only a couple of specialized US-based servers that can bypass Netflix's proxy detection, it is still more than what the competition offers. If you get the error message on Netflix that says, "Whoops, something went wrong… You seem to be using an unblocker or proxy.", then you can try connecting to Dallas, Las Vegas, Washington DC, or Chicago VPN server via IPVanish's server picker.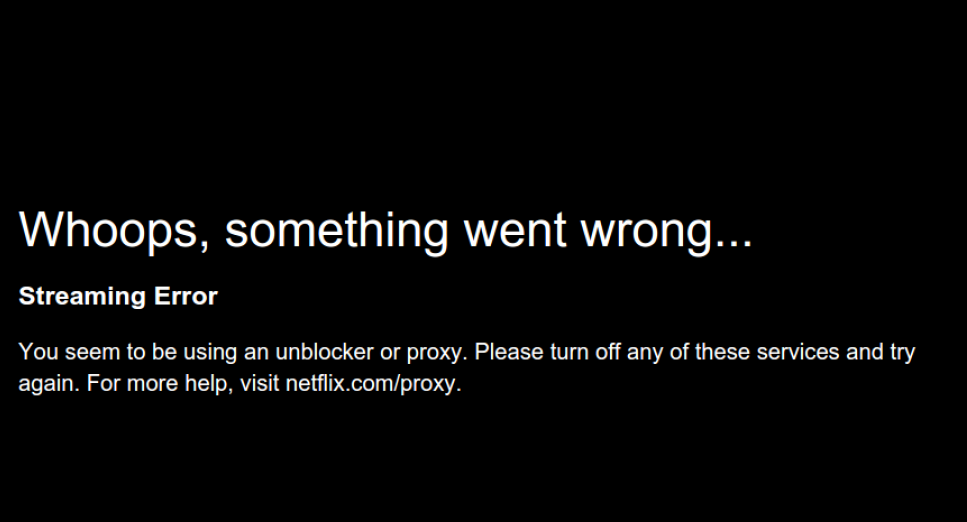 In case they also fail to work with Netflix, you can contact IPVanish at support.ipvanish.com and ask the support executive about the servers that currently bypass Netflix's geo-blocker with 100% succession.
Also, note that any VPN service will result in a noticeable decrease in your internet speed, and IPVanish VPN is not an exception. However, IPVanish is famous for providing the fastest VPN servers around the globe, so you still get enough headroom to stream Netflix content in 4K resolution with HDR smoothly.
Also Read:
Wrapping Up
Since Australians pay the same subscription fee for Netflix as Americans, it doesn't make any sense not to include American movies and TV shows that are already found in the American Netflix's streaming library.
By following this guide, you will get unrestricted access to American Netflix in Australia. Although you can go with your preferred VPN service for bypassing Netflix, we would still advise you to go for IPVanish VPN, because of its specialized servers and zero-log policy.
If you need to clear your doubts regarding this guide, please submit your queries in the comments below. We are always here to solve your problems.