If there has to be one thing that has definitely made streaming a lot easier and accessible to almost everyone, then that has to be undoubtedly IPTV streaming apps. Internet Protocol Television, popularly known as IPTV, is a cord-cutter service that lets you watch live TV shows and on-demand videos right through your Android device.
There are a variety of IPTV apps available out there in the market, both officially and unofficially. The legal ones can be directly downloaded from the Google Play Store whereas the third party ones can easily be sideloaded. But, in all this, the decision of choosing the best IPTV M3U Player for Android can be a little tricky and confusing as you have so many options to choose from.
When it comes to selecting a good IPTV M3U player for Android, a lot of factors need to be considered before you ponder over the final decision. We at our end have analyzed and considered various factors and then compiled the list of some of the best Online M3U players for Android. It's totally up to you which app you want to select, as it's based on your needs and requirements.
Why need a VPN?
If you use IPTV and end up on some copyrighted content for whatsoever reasons then there quite a few chances that you may land up in legal trouble and the official authorities out there could easily track you down, all thanks to your IP address which is clearly exposed. The only best way to hide your IP address from people like your ISP, official authorities, etc is to use a secure and trusted VPN. The service will not only help you to stay secure over the Internet by mirroring a fake IP address of some other location but it will also help in accessing geo-restricted content. So before streaming IPTV online, make sure you have VPN enabled on your device.
Best Free IPTV M3U Player – Play M3U File Online
Here I will show you some most popular IPTV m3u player to play m3u file online for free. I have tried tons of m3u player and made a list of some top-notch Free m3u IPTV player for you. Let's check them out!
The provided list of free IPTV players will also work for android smartphones, Firestick, Fire TV, Android Box, iOS, Windows PC, Android Smart TV, PS4, Firestick 4k & Fire Tv Cube.
1) Kodi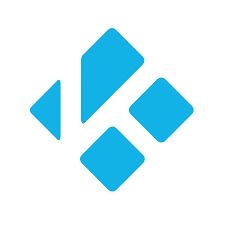 If you ask us to suggest you one IPTV M3U player that would satisfy most of your entertainment needs then it has to be none other than Kodi. This app is our personal favorite for streaming movies and TV shows, no matter new, old, live or in some other format. But the only downside is that Kodi is a plain and simple service without any sort of inbuilt entertainment service.
If you wish to watch anything, then you have no choice but to install additional add-ons and plugins. There are all sorts of addons available that you can consider, we just recommend you to play it safe by using a VPN as Kodi is a popular media player, and thus it's the most under the radar of the cyber forces out there. But if you somehow manage to deal with the situation then nobody can stop you from enjoying your favorite content in HD and 4K HD quality.
Features:
It's an open-source application
It's available for a variety of platforms
Most of the video formats are supported in the media player
The UI is quite straightforward and simple to use
2) Lazy IPTV
If you need a lightweight and simple to use media player then you can consider Lazy IPTV. it is one of the most popular IPTV playlist players of 2019. Just like Kodi, you won't find any inbuilt videos or playlists instead you would have to enter a live IPTV link for the streaming of content. Lazy IPTV has various kinds of content including web series, movies, on-demand videos, to name a few.
Features:
The direct support for links from YouTube or HTTP and UDP streams.
Easy exporting of your favorites and playlists in your preferred format
Very lightweight and simple to operate
A lot of customizable options that you should lookout for.
3) Perfect Player IPTV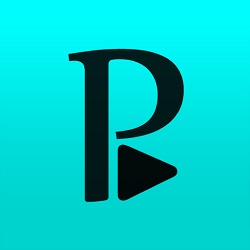 The perfect player is another great m3u playlist player for firestick, android & iOS. The media player gives you the feel of a set-top box. It's available for a variety of devices, right from your television sets to mobile. Easily play live TV shows, videos, movies, to name a few. It kind of works on the lines of apps like Kodi, where whatever you would like to stream is directly through third party links that are submitted by the users. Also, one thing that kind of impressed us a lot in the service was the control panels. Compared to most other apps, Perfect Player IPTV consists of quite visible and large control buttons.
Features:
The major Playlist formats including XSPF, M3U, etc is supported
The major support for JTV EPG, XMLTV formats
The effective management of local files is something which can't be ignored
The control buttons are quite large and big
4) IPTV Smarters Pro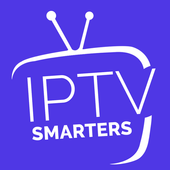 If you are not looking for any third-party IPTV online media player to watch IPTV online stream and just want to stick with some official ones then you should definitely try to consider IPTV Smarters Pro. No matter what Android device you have got whether smartphone, Fire Stick or Android TV, the app should run easily on all, without many issues as the developers have made the device compatibility for various gadgets. It's listed under the free apps section in Play Store and hopefully remains the same in the future too.
Features:
It has support for external player integration
Easily lets you embed subtitles
To keep a track on your kids, it has the option of Parental Control
A powerful media player which is totally free of cost
How to Install IPTV Smarters Pro
5) GSE Smart IPTV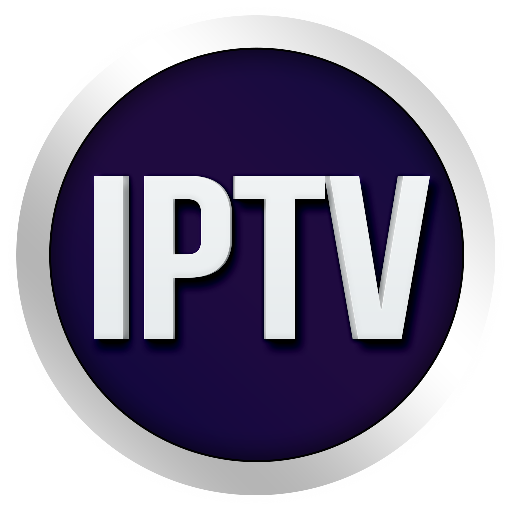 A quite fairly popular and well-known IPTV M3U player is GSE Smart IPTV. The service is one of a kind as it even lets you directly stream content on your smart TV. As per the writing of the article, the app has support for 45+ video formats and we are sure that in this 45+ number you would have every small to major video format that's in operation. Looking for the best IPTV m3u streaming player? You can blindly trust on GSE Smart player.
Features:
It supports 5+ live streaming formats
As per your mood and tastes, there are a variety of themes to choose from
It lets you perform dynamic language switching
The best part of all is that it has support for Chromecast
6) Smart IPTV Player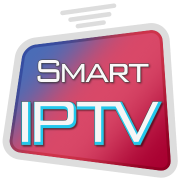 One more similar kind of online IPTV player is Smart IPTV Player. Just like most of the apps out there, this service too doesn't have any sort of in-built channels, but yes there's support for the M3U format which basically means that you have third party ways to stream content. For the most optimum experience, you should register for an account on the service. From here, you can easily sync your account and load your favorite playlists whenever you feel like to.
Features:
Create your own links and share it with your friends
Easily synchronize your account whenever you need to
Loaf up your local and remote m3u links on the internet
The video quality is something that shouldn't be missed out.
7) LiveNet TV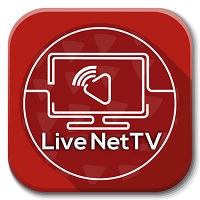 Believe it or not, but LiveNet TV is widely accepted among the general masses out there. The service will work exactly well with the Firestick device, but that doesn't mean you can't use it on other Android devices. The navigation in the app becomes a lot easy as everything has properly been categorized and arranged in a neat and interesting manner. There are lots of channel genres to choose from and trust us, you are bound to get confused due to an enormous number of genre choices.
Features:
Variety of channels to choose from for your entertainment needs
Caters well to most of the regions across the globe
Great categorization of elements, making the navigation a lot easier
A good alternative to your cable and dish TV connection
how to Install Live NetTV For windows PC
8) Plex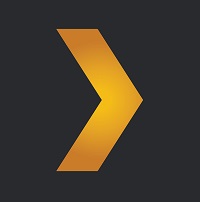 At the end of the list, we would like to present an app that gives a tough and direct competition to the app that has been listed on the number one position, Kodi. In quite a small span of time, Plex earned its position in the premier players. In terms of features, functionality, programming options, etc Plex seems to be almost in par with top M3U players like Kodi.
The service provides transcoding options which is a lot needed in today's time but maybe due to the hard implementation, the other developers out there aren't able to implement it in their services. But, in the real world, it's the survival of the fittest and Plex seems to have taken the early mover advantage.
Features:
A top premium video player that should definitely be given a shot.
A great and memorable user experience delivery right from the start to the end.
Great customer support to assist you whenever required.
It's not free, but worth the money spent on it.
Conclusion:
In the market, there are hundreds of Free IPTV M3U players and only a fool would be using all of them on one device. That's why we had curated this list where we researched and presented the top IPTV players for Android that should satisfy your entertainment hunger. Select any one of this online IPTV player or maybe a combination of two, and start streaming your favorite live TV channels, videos, shows, movies and much more.