In this tutorial, I will show you how to watch ESPN without Cable TV. You can use this guide to watch live ESPN on Fire TV, Roku, Apple TV, Chromecast & other streaming platforms.
As ESPN is reaching its 41st anniversary this year, it's interesting to see how the major sports network has gone through drastic changes in the last couple of years. Even though ESPN was pretty late to jump in the online streaming business, the ESPN+ service has managed to settle its brand among cord-cutters.
ESPN broadcasts several major sports events, with its flagship news and talk shows like SportsCenter, First Take, Get Up!, Outside the Lines, and many more. ESPN's 30 for 30 and Nine for IX documentaries are also one of the attractions of its broadcastings.
Now that cable TV services are now obsolete, people are no longer paying such high prices for subscriptions and moving forward to online subscription-based streaming services to cut the expenses.
In case you spend most of your time watching sports content on television and have decided to cut the cord, then this guide will help you watch ESPN without cable.
How to Watch ESPN Without Cable?
Sports fans who have recently cut the cord do have plenty of options to watch ESPN online without cable subscription. We have summarized a couple of over-the-air internet television services, and you can check them out below.
Watch Espn Without Cable Via Sling TV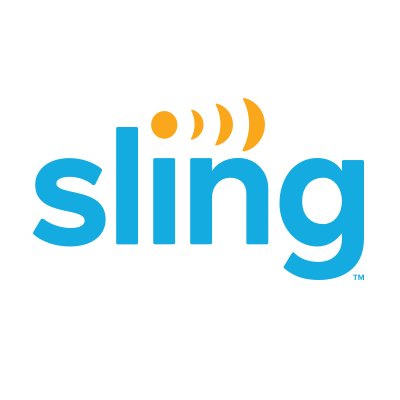 Let's start with the most affordable option. Sling TV has been the choice of budget cord-cutters for years now, due to its aggressive pricing and a vast selection of channels.
Sling TV offers two monthly plans at the same $30 price tag, which are Sling Orange and Sling Blue. The major difference between the plans is the list of channels.
To watch ESPN, ESPN 2, and ESPN 3, you have to select Sling Orange. But, you miss on other sports channels like FS1, NFL Network, and NBC Sports (NBCSN). These channels are included in the Sling Blue plan. If you want all the sports channels, then go for the Orange & Blue plan. It only costs $45/month.
In case you want additional ESPN channels, you can add the Sports Extra pack ($10/month) to your basic Sling plan. It offers ESPNEWS, ESPN U, ESPN SEC Network, with more sports channels like MLB Network and NBA TV.
Sling TV does give new users a $10 discount on the first month, as well as a 7-day free trial. You can cancel the service anytime during the trial period if you don't like it.
Watch ESPN on Hulu Live TV

 On-demand content provider Hulu also offers live TV service in the US. The Hulu + Live TV plan costs $54.99/month and has 60+ popular TV channels.
It covers almost all the ESPN channels (ESPN, ESPN 2, ESPNEWS, ESPN U, ESPN SEC, ESPN College Extra), FS1, FS2, NBCSN, and other regional sports channels. In case you are wondering about ESPN 3, you can sign in to the WatchESPN with your Hulu account and stream it.
For DVR recording, you get 50 hours of free cloud storage. It is upgradable to 200 hours with the Enhanced Cloud DVR ($9.99/mo) add-on. A single subscription lets you stream on two devices simultaneously. You can get the Unlimited screens add-on ($9.99/mo) to remove the restriction.
If you can spare seven bucks more, you can grab the Disney bundle with Hulu + Live TV ($61.99/mo), which includes an ESPN+ and Disney+ subscription. ESPN+ offers a lot of sports-centric content and exclusive sports coverage.
Subscribers of Hulu + Live TV get a 1-week trial, and it can be canceled anytime.
Watch ESPN Online With AT&T TV Now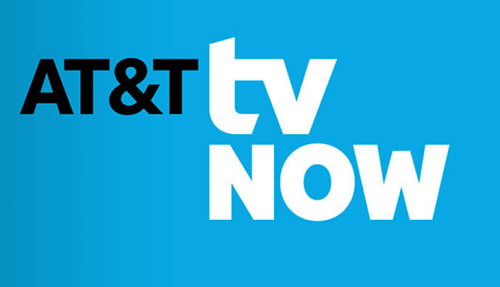 Last year, DirecTV Now went through a rebrand, and it is now called AT&T TV Now. Starting from $65/month, AT&T TV Now has a lot to offer, including 45+ premium entertainment and sports channels, as well as local and regional sports coverage.
The monthly PLUS package ($65/mo) only covers ESPN and ESPN 2, whereas the more expensive MAX package ($80/mo) adds ESPNEWS, ESPN U, and ESPN SEC Network in the list. You can visit atttvnow.com to check out the list of other sports channels based on your location.
AT&T TV Now gives users 500 hours of cloud DVR storage and three simultaneous streams without any extra cost. New customers get 7 days of free trial too.
ESPN is Streaming on YouTube TV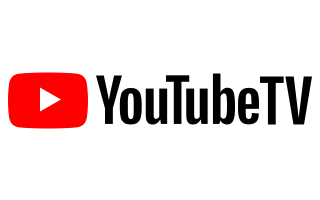 YouTube TV is the second-most affordable option among the mentioned live TV services. For only $49.99/month, it gives you access to 70+ entertainment, sports, news, and kids channels, and it has the entire ESPN suite (ESPN, ESPN 2, ESPN U, ESPNEWS). Other than that, you will find NBC Sports, NBCSN, YES Network, TBS, NBA TV, MLB Network, etc.
YouTube TV is the only live TV service that offers unlimited Cloud DVR recording. Users can keep the recordings for nine months, and six profiles can be created with a single subscription.
Does ESPN+ Include an ESPN Live Stream?
ESPN's subscription-based online streaming service ESPN+ broadcasts thousands of events from NHL, MLB, MLS, NBA, UFC (Fight Nights), and many more. It even has sports-related on-demand original programming. It is widely popular among sports fans because of its $4.99 monthly subscription.
However, ESPN+ subscribers don't have access to the live ESPN channel streams, since ESPN has a separate service called WatchESPN for that purpose. It requires users to sign in with a TV provider, such as Sling, DirecTV, Hulu, Xfinity, and others.
Can You Watch ESPN for Free?
A simple Google search will show you plenty of results that claim to offer free ESPN streams. However, opening the sites will lead you to nothing but spam advertisements or illegal sources.
We strongly advise users to pay no attention to such scams and watch ESPN or any other content from a legitimate streaming source.
Can I watch ESPN on Fire TV, Roku, Chromecast, or Apple TV?
A streaming service is nothing without its existence on major streaming platforms. To reach a broader group of viewers, every one of the live TV streaming services mentioned in this guide has made its service available for a wide range of streaming devices.
Sling TV, Hulu, AT&T TV Now, and YouTube TV does have Chromecast support. The services are available as standalone apps on the Roku Channel Store, Amazon App Store for Fire TV devices, and the Apple TV App Store.
Wrapping Up
This guide covers all the live TV streaming services that cord-cutters can use to watch ESPN without cable. Since there are now so many options, sports lovers can finally rejoice and make a move from an expensive cable TV connection to a subscription-based live TV service for watching sports content without disruptions.