In this article, we round up the best 10 Mb Games for android mobile and tablet. If you have low-end mobile then you should definitely check out these games under 10 Mb.
Google Play Store is home to basically millions of Apps and Games for Android devices. In today's date, there is an endless list of games available in the Play Store in almost every category or genre. The extent or range of games for smartphones has reached to a new height. Now we've got tons of high end games that look absolutely stunning with their graphics and unique environment. However, in order to play such high end games, you need to shell out a good chunk of money to buy a gaming smartphone that could run the heavy games.
Well, there are smartphones specifically directed towards gaming, however, the pricing of such devices are beyond everyone's reach. But, we as gamers, believe that gaming has no restrictions or boundaries. There are a lot of low MB games out there that you can enjoy even if you have a low-end smartphone. We have compiled a list of wonderful 10 Mb games for android devices. Let's check it out!
Top 10 Best Games Under 10 MB (2019)
We've crawled through the Google Play Store to find the best low MB games that can be enjoyed on any Android device regardless of the device's specifications. Since the list is target towards players with low end device, we've decided to showcase only those games that are under 10 MB or relatively small in size.
No One Dies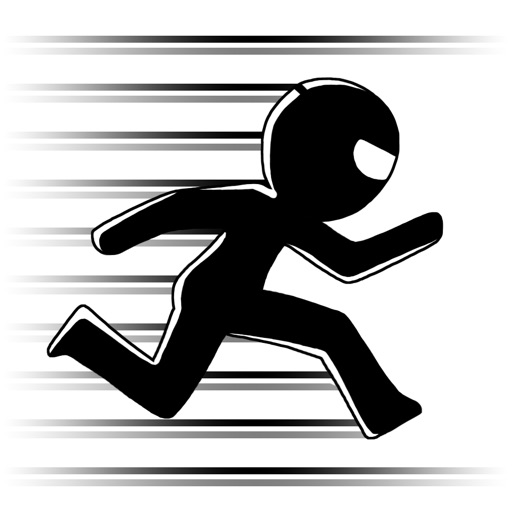 The first one in the list of best games under 10 MB is No one Dies. If you're looking for a simple game that would put your brain to work, then No One Dies is the perfect fit. Till now, you might have played games where your character has to avoid obstacles by performing simple stunts. But, in this game, you will be in control of up to 36 stickmen, all the same time.
As a player, you have to make sure that all of your stickman characters are safe by avoiding obstacles as fast as you can. It's basically a test for your brain, requires a high level of patience and precision to beat all 10 levels in the game.
Sky
The sky is a simplistic yet addictive game based on unique physics. The concept is very basic, your character in the game will be running through a 3D world that's filled with various hurdles and troubles at every point. Sky is set in a mystical world, which feels very unique and refreshing at the same time. You will have a blast playing this game on your Android device.
It's so simple that there are no actual characters in the game, you will be controlling a small piece of the block in the game. Your objective is to overcome the obstacles simply by jumping or avoiding them by swiping accordingly on your device's screen. you can download this 10 MB game on your mobile from google play store for free.
Read – How to Download Anime From Kissanime 
Poly Path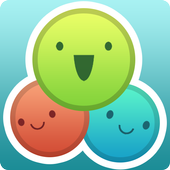 Another easy yet difficult to master game where speed reflexes and high level of concentration is required to bump up the score. Poly Path is a time killer game that's being played by millions of players all around the world on Android devices. Once the match begins, the player will encounter different colored balls moving in random directions. The balls are supposed to be dropped into their respective holes to score points.
It's very easy but becomes super difficult to control the balls once you start progressing in the game. Poly Path is basically a multi-tasking game where you have to guide the balls in the right path to gain score points and rewards as well.
Orbit Hits
When it comes to the most popular games under 10 Mb, Orbit hits also make a place in the list.  You may have heard or played those never ending runner games where you have to keep yourself alive as long as possible to score the highest points on the leaderboard. Well, Orbit is a similar game, but there's no running in this game. Instead, you will be jumping from one orbit to another orbit to keep your character safe.
The orbits will always be moving in the game, which makes it very difficult to make a successful jump from one orbit to another. Therefore, you will have to be careful with your decisions in the game. Go ahead and give it a try, it's definitely worth checking out.
Caveman Adventure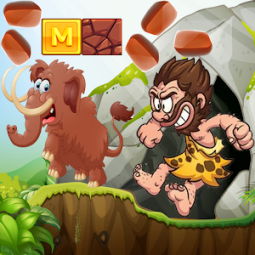 Caveman is a crazy action-packed adventurous game with 2D graphics. The storyline is very simple and interesting at the same time. In short, you will be the caveman whose kids are taken away by the dinosaurs. Your job is to bring back the kids taken away by the dinosaurs by defeating wild creatures in the jungle.
Caveman Adventure is pretty fun with relaxing sounds playing in the background and with addictive graphics on top of it. The developers have done a splendid job in combining all the interesting elements and have kept the size of the games under 10 MB.
Stick Hero
Stick Hero is another great game name in the list of 10 MB games for mobile & tablet. It is a very straightforward game with steady and easy controls. Basically, you will be the role of a stick man whose objective is to walk on the platforms by stretching your stick. There will be a certain amount of distance between every platform, so you will have to figure out the distance and stretch the stick with the exact length.
In case the stick isn't long enough, you will find down, losing all the accumulated score points. Initially, the game feels easy but after a certain amount of time, the difficulty level will go up exponentially making it hard to stretch the stick.
Flow Free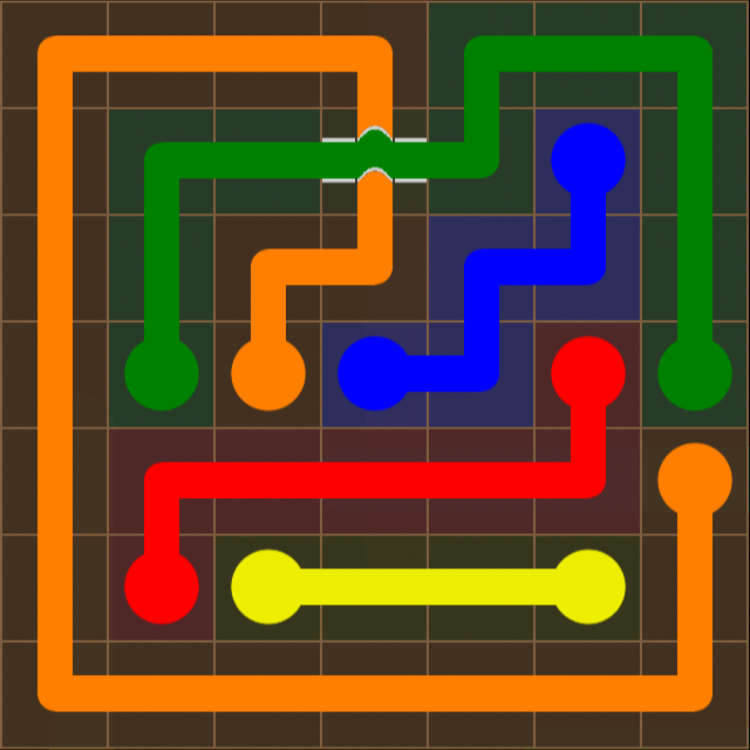 An addictive puzzle game where you will have to rely on strategies to solve the puzzles and progress further in the game. The concept is pretty simple, you will be familiar with the game's mechanics very quickly after you start playing it. Players are supposed to connect the matching colours with respective pips to establish the flow. This way, you will have to cover the entire board by pairing same coloured pipes to win the round.
There are over 2500 puzzles in the game with different modes to choose from. The graphics are colourful and look spectacular while playing. Go ahead and try playing it for a few minutes, you will have a ton of fun.
Modern Sniper
Modern Sniper is also one of the best 10 MB games for android smartphones. It's a simple first-person shooter game with only two options, Aim, and shoot, that's it. In the game, you will be taking on dangerous missions with objectives such as eliminating the defined targets silent, or cause wipe out the entire mob of enemies with explosions, etc. Currently, the game has over 50 different missions to complete.
The graphics look gorgeous since it's a 3D game, set in unique locations. There are multiple maps designed in a realistic manner. You will get to experience various real world weapons in the game such as Sniper, Rifles, etc.
Racing Moto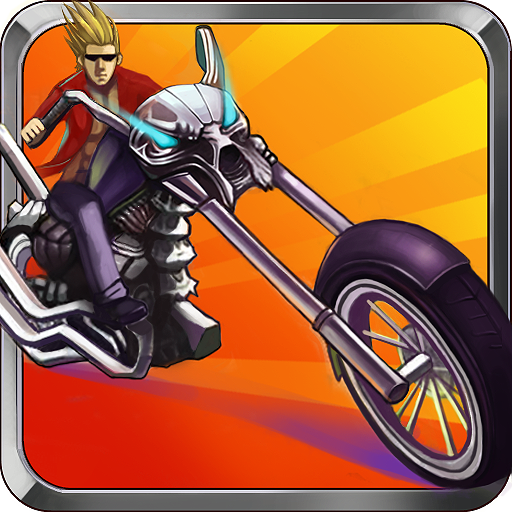 Racing Moto is also highly compressed android games under 10 mb. It is a fast-paced bike racing game with intuitive controls and missions. In order to score points, you will have to accelerate your Moto as fast you can in the game and avoid crashing into other vehicles at the same time. Once you reach a certain level of points, the vehicles riding in front of you will take turns to trick you.
It depends on how attentive you're in the game to score the maximum number of points. Overall, it's a lot of fun and takes no time to learn the controls in the game. It's one of the best 10 MB games that you could play anywhere on your Android device.
Knock Down
A slingshot game, with mechanics very similar to the game called Angry Bird. In the game, a set of Boxes will be placed in an organized manner in front of your Sling. Now it's up to how far or differently you stretch the sling in order to knock down all the boxes. You will be given a certain number of attempts to knock all the boxes.
Levels will restart if you fail to knock all the boxes within the stipulated time or attempts. The graphics are impressive for a game that's under 10 MB. You should definitely check this 10MB game out on your Android device.
Wrapping Up
Now you don't have to worry about games eating up your storage space on your Android device. All the games that have been showcased on this list are under 10 MB or relatively close in terms of size. Also, most of these games do not require an active internet connection to play on your device. Go ahead and try these 10 MB games, and let us know the game you like the most. Stay tuned with techybuild.com for more interesting articles.