Every day, people send emails by the millions. From Google to Microsoft, email service providers do their best to keep these emails secured; however, the most popular email providers might not be the most secure if you truly want to know.
Most of the popular providers do not use end-to-end encryption to fully secure the content of your email. Some might be surprised by this fact but there are a lot of alternative options that you can use that are far more superior.
Superior when it comes to providing you with the most secure email system possible. Here are some of the most secure email providers that you can use.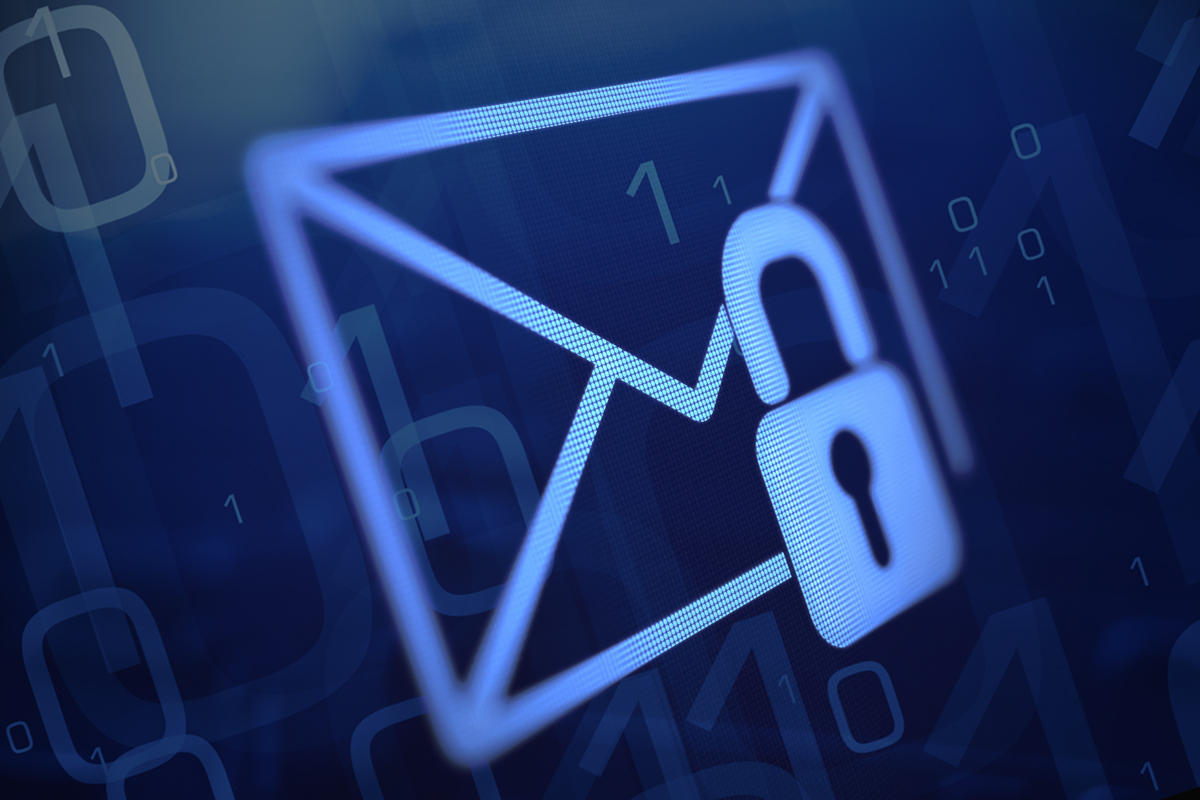 ProtonMail
What's very indicative of ProtonMail's high-security system is where their servers are located. The truth is ProtonMail's servers are locked down underneath a kilometer of soil within a Swiss bunker that can withstand a nuclear attack.
If that is not a commitment to security, then nothing else is.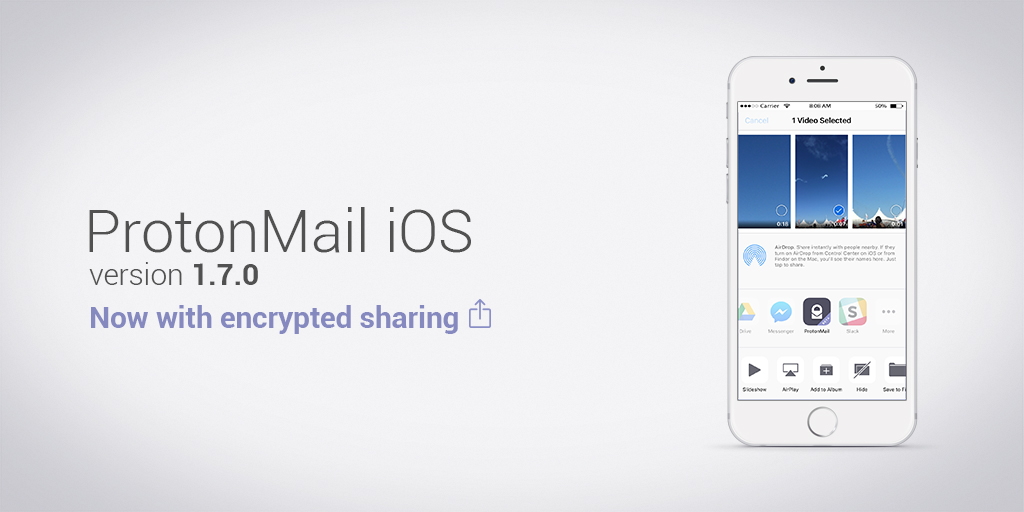 What began as a simple principle where no other person apart from the one you send the email to can read the contents. The email service provider has made that mission into their overall statement.
It even came to a point that email servers and the staff that work within the company cannot read or share your emails. ProtonMail is based in Switzerland and is protected by the country's data security protocol.
The service provider offers one of the best privacy protections across the entire world. Even if your email was captured, though almost impossible to do so, no one would still be able to decipher it.
Encryption
The emails are already encrypted long before they are sent to the servers. This ultimately means that not even hackers can decrypt or read the emails that you sent.
Fortunately, the service is offered at a rate of around $5 – $30 a month and is available through iOS, Android, and browser.
Mailbox.org
With its server located in Germany, one can determine that Mailbox.org is truly made for business users. The email service is dedicated to bringing more security measures to your business transactions.
Mailbox also has a very user-friendly interface so you don't have to worry about all the fancy technical stuff that's going on in the background.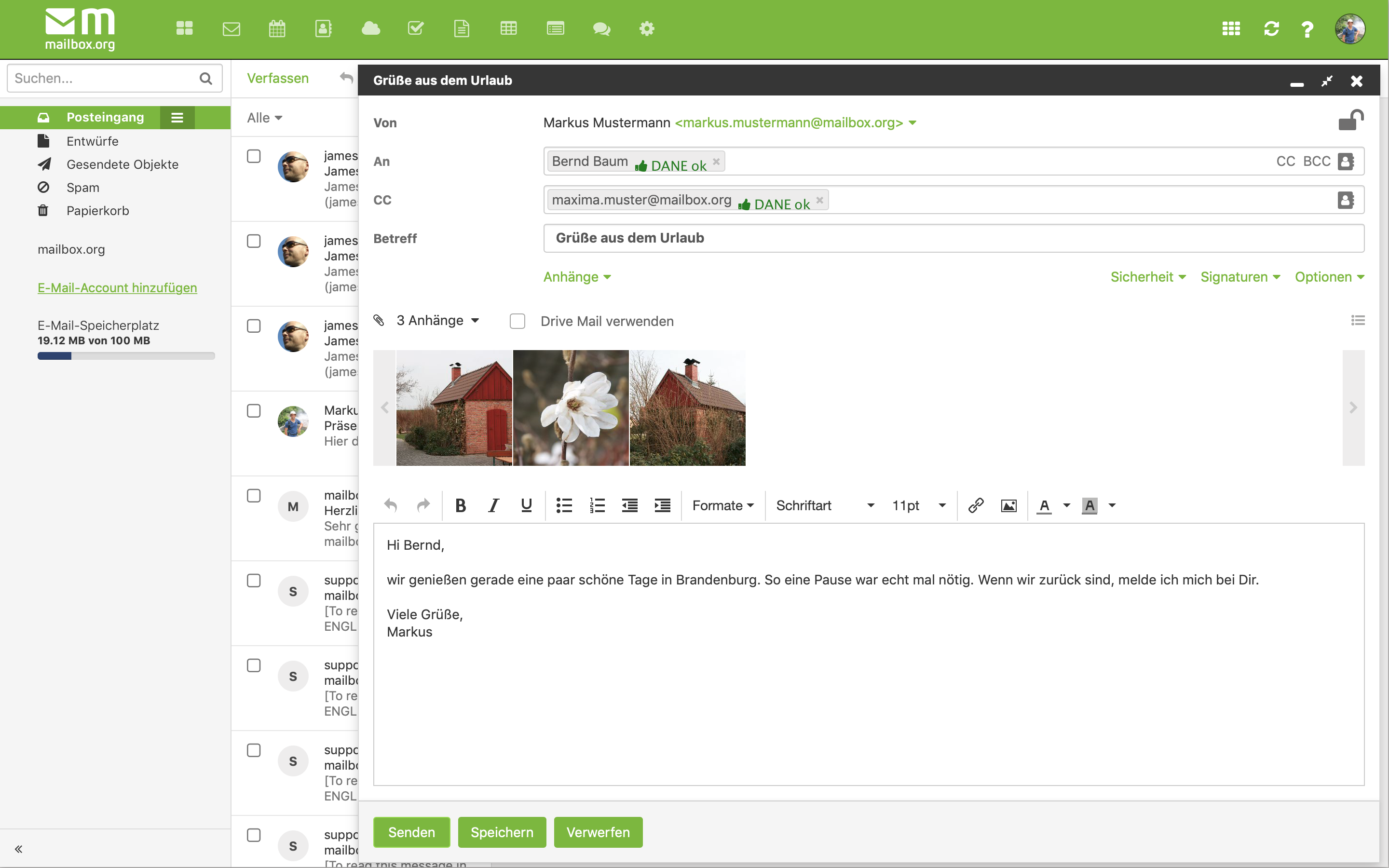 The service uses end-to-end encryption and is very compatible with mobile devices and other third-party apps. Mailbox also uses encrypted cloud storage as well as video conference features and many other features.
As of now, there is no free plan ready for consumption but business owners can get their service for as low as 1 to 25 EUR per month.
Zoho Mail
Probably one of the more popular email service providers that also offer top-notch security protocols is Zoho Mail. The hosting solution offers data encryption with servers scattered all over the world.
It provides user-friendly features that let you navigate the interface without any issues.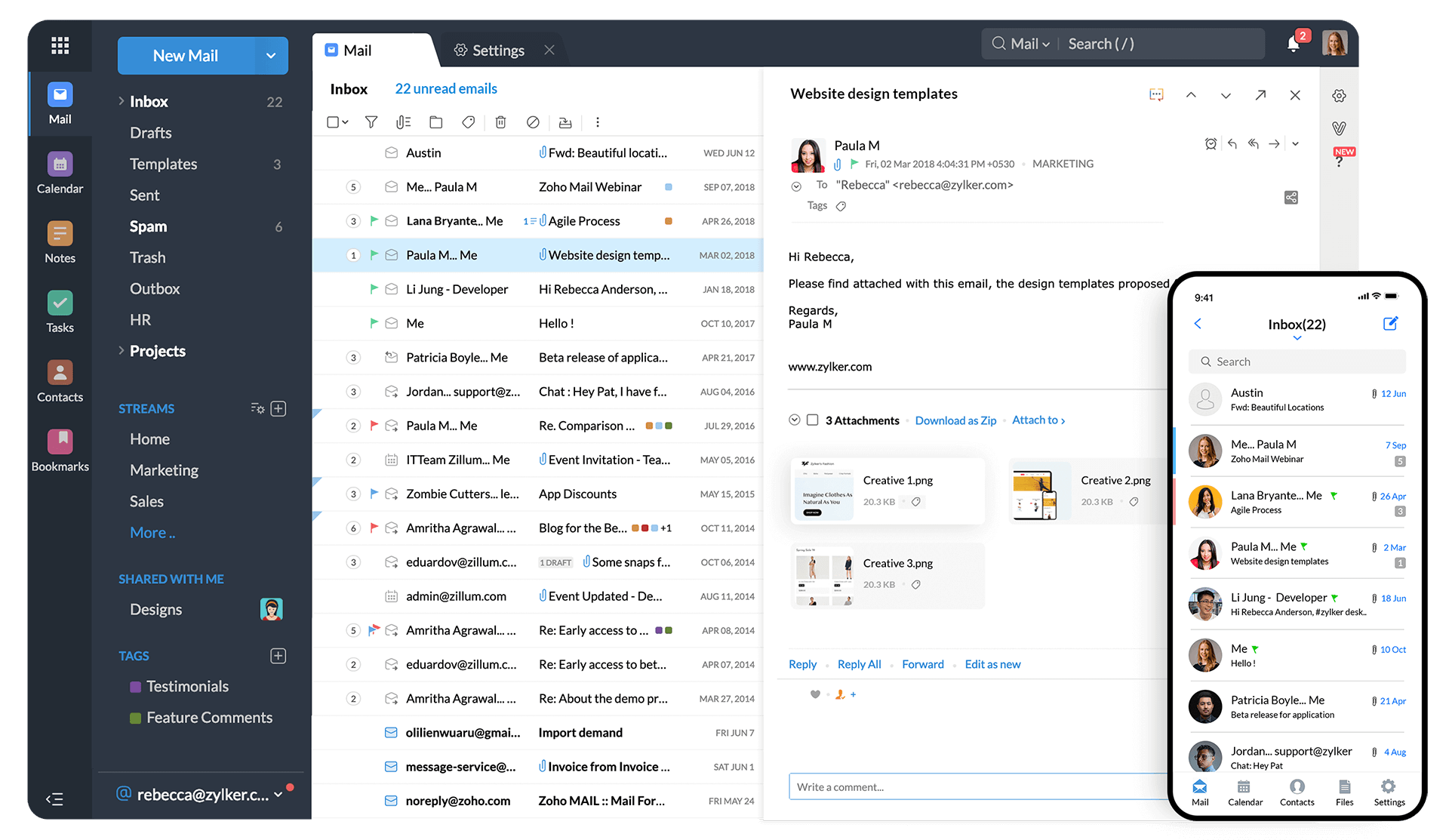 Zoho Mail finds the perfect balance between hip and fun features with strict privacy and security alongside a very user-friendly experience. The service is priced at $1 per user per month up to $4 per user per month depending on your needs.
Zoho Mail offers 5GB storage per user for the lowest price tag and around 50GB of storage for the highest.
While many other email service providers are struggling in promoting their features, Zoho Mail continues to thrive on its success by allowing its users even more access to other solutions such as presentation software and many other solid features.
Tutanota
Tutanota's world-class security system is by far the most superior out of everyone on this list. The popular email service uses end-to-end encryption alongside a two-factor authentication system.
They also have an A+SSL certificate and are one of the few that uses an externally-audited, open-source tool.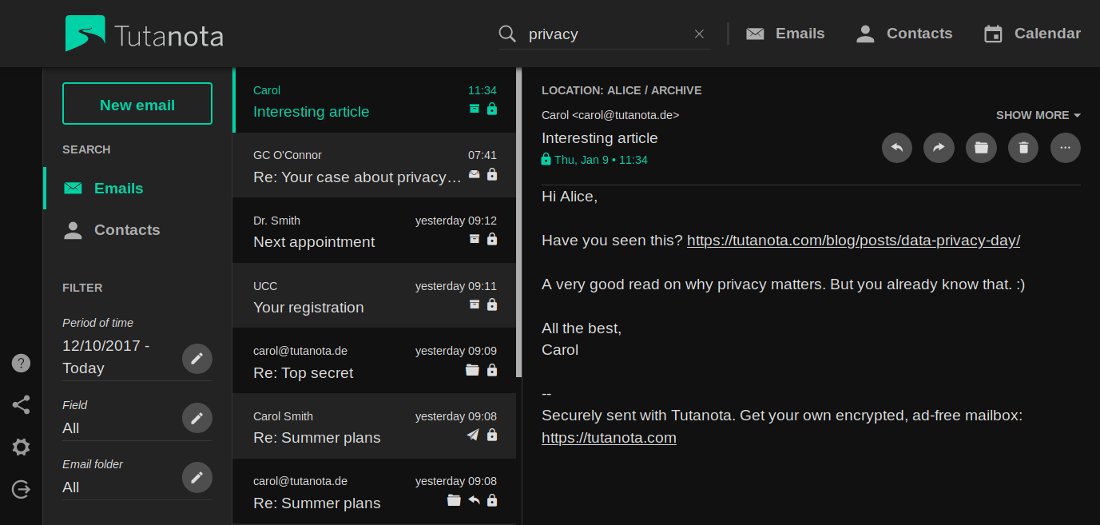 Tutanota uses DNS-based Authentication of Named Entities or DANE to secure their service from hackers. This works especially against hackers who try to impersonate you or your recipients and set you up for identity theft or worse.
When you send an email using their service, the email is sent with a password. This is triggered when you are sending an email to a non-encrypted service like Gmail.
The recipient will receive a single-use version of Tutanota so they can reply to the email with all the encryption services in full effect.
Storage
The email service is currently free for up to 1GB of storage. However, if you want to unlock features such as filters and custom domains, the service is priced at around 1 euro per month. Tutanota is available for webmail alongside Android and iOS devices.
Conclusion
Signing up for an email service is very easy to do nowadays. All you need to do is to register and begin using the service. However, protection and security is another thing that you should consider when availing services from email providers.
There are a lot of ways to send messages online but emails are still the most popular for business. Make sure to uphold and demand proper security when it comes to sending emails across the internet.