If you are an MI TV user and looking for the Best MI TV Apps recommendation then this guide is only for you. In this guide, I'm going to provide a list of Best Apps for MI Android TV in 2019 which delivers free movies and tv shows to you.
Television has really impacted and shaped our culture over the last 3 decades. In the past few years, there have been many attempts to modify the traditional cable TV. As a result, satellite TV, setup boxes and video-on-demand services were made. But the innovation that really broke new ground was android TV. It completely changed how we thought of TV. And this very concept made it very popular.
The popularity of android TV is quite understandable. With Android Mi TV apps, you will get many features that make it a lot more ergonomic than traditional TV. These are some of its ups:
Portable: you can easily carry it around and watch your favorite show anywhere you like.
Affordability: many of these Mi TV apps are free and some have very cheap pay.
Time freedom: many apps provide video-on-demand services that you can watch anywhere you want.
Customizable features: these apps have several features that you can adjust according to your liking.
Lots of choices: you get to choose between a lot of channels.
Best MI TV Apps to Watch Movies & TV Channels
Remember the last point? There are plenty of apps for MI Smart TV that you can choose from. While this is a good thing, there are plenty of apps out there for exactly the same purpose. But not all of them deliver. For that reason, we have put together a list of the best apps out there. So let's jump right in.
Note: The apps listed here are also working on MI TV 4.
MX Player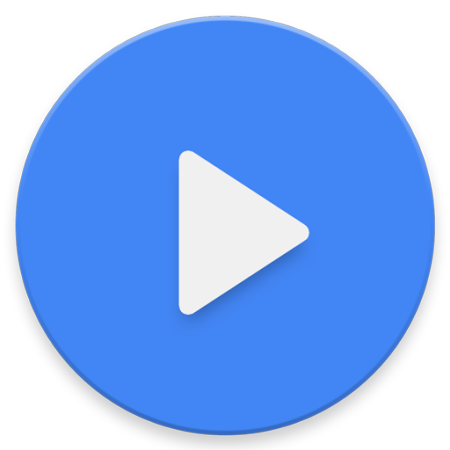 Whether you have a smartphone, PC or TV you will need a video player in order to view content. The player needs to be ergonomic and should have good features. MX player is probably the best media player to come to the Android platform.
Features of MX Player:
Good looking and user-friendly interface.
There is an HW+ decoder feature that can be used to boost hardware acceleration to enjoy more videos.
The sub-title feature is great. You can also download sub-titles through app.
It also has kids lock but you need a plugin in order for it to work.
You can app can be used to watch filer formats such as AVI, FLV MP4, MPEG and a whole lot more.
So what are you waiting for? Download Mx player on MI TV and enjoy your favorite shows!
Airtel Xtream (Airtel) TV
This is a very popular app within airtel users. App has several cool features that make it a must-have for airtel subscribers. There are lots and lots of content waiting for the user in many languages. You just need to download and install the app on your MI TV to get started.
Features of Airtel TV:
You get over 300 channels including 29 HD channels. You also get access to 6000 movies and tv shows.
The app is very user-friendly.
You can stream live sports events.
You can scroll back to live sports events and watch what you have missed.
You get access to regional content too.
Kodi TV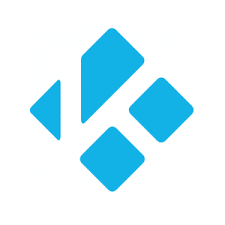 Kodi TV is immensely popular. A whole lot of it can be credited to the fact that it supports music, podcasts, videos, Live TV and other digital files over a wide range. There are literally tons of content just waiting for you. Kodi is one of the best apps for MI TV users. It has several features that make it great.
Features of Kodi TV
There are many playlists, tag reading support, and cue sheets. These give you a very good music experience.
There are libraries meant to watch TV shows season after season.
You can easily import photos into the library. You can use these to make a start a slideshow. Or you can just sort and filter them.
It can also be used to record Live TV.
You can change the appearance of the app to your liking. There are several skins available.
ThopTV
ThopTV is a brand new MI TV app that is on earned its place among the giants. You can use it to watch your favorite shows and movies. It also has access to over 5000 TV channels and over 5000 radio channels. Due to some issues, it was removed from the play store.
If you are looking for the app to watch Live Tv Channels on MI TV then this is the app you should use on your smart tv.
Features of Thop TV
There is a chat platform where you can communicate with your friends. It is public so you can also use it to get help or clear doubts.
You can easily use the search bar to look for specific content.
The notice board shows updates and new features.
There is a dashboard that allows you to add favorite content or the ones you want to watch later on.
You can choose subs and dubs in different languages.
Hotstar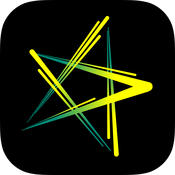 Hotstar is another famous name in the list of Popular MI TV apps in 2019. Hotstar is an online video streaming app that is very popular in India. It is under the Star TV network. Hostar is another great app to download for MI TV. Currently, there are over 100,000 hours of content and movies on hotstar across 9 languages. It also covers live sports telecasts. The app has been working for a long time to improve its technology and background features. It has improved a lot and now offers one of the best services out there.
Features of Hotstar
It has a smart search that is designed to reduce complexity and delay in getting search results.
It has a very simple and user-friendly user interface.
Hotstar is very useful to watch any live sports event including IPL, Worldcup etc.
It has been making efforts to make its own original content.
The app and its contents are completely free.
Netflix
Netflix and chill. If you have not heard that over the last few years then you have been living under a rock for sure. Netflix is my favorite and one of the most Popular MI TV apps. It is the world's leading subscription service and it has exploded beyond even it's creator's comprehension. They have even created an app for it over the android platform. You can use it to watch your favorite movies and shows.
Features of Netflix
The subscription fee is far less compared to cable TV.
You can watch HD quality if your device has that capability.
If you want you can get suggestions from Netflix about the kind of shows you would like.
You can get subs in several languages easily.
The first month of subscription is free.
Amazon Prime Video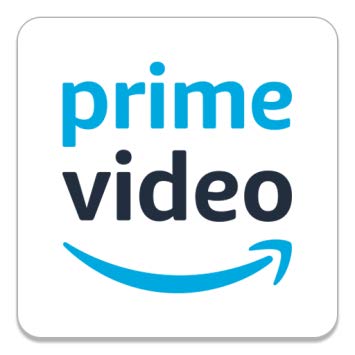 Amazon Prime is another famous name that you might have heard with Netflix. It is yet another video-on-demand service that has quickly become popular over recent years. It also charges a small fee per month but the amount is manageable. The app has made its release over the android platform for quite some time now. And it looks like it's not going anywhere. You can get access to lots of movies, shows, documentaries, amazon exclusives and so on.
Features of amazon prime
Up to 3 devices can operate using one account that is one subscription.
You can download content that you can watch later.
You can easily get ad-free music using Prime.
You can watch regional movies and shows in several countries.
You can watch Amazon originals which are very popular and very good actually.
Conclusion
With the limitations of traditional cable TV several other new innovations arose. One of the most popular of these has been the rise of Android TV. In this article, we looked briefly at how it came to that. We also discussed some of its uses. Then we proceeded to list and explain the features of Best Mi Android TV Apps you can use.