Showbox is an extraordinary online streaming App that can be used on various platforms to watch free Movies and Tv shows over the internet. Although the App is advertised on the Android platform only but you can install and use it on other platforms as well such as Amazon Firestick, Android Tv, PC, etc. In fact, you can also use ShowBox On Roku devices as well. The App "ShowBox" has managed to gain a lot of users attention with its substantial database of content.
The process of getting the Showbox app to work on the Roku device is entirely different compared to other platforms. Therefore, a lot of users find it obscure to install the Showbox on Roku streaming devices. I bet you have come here looking for a solution to the same issue.
Why ShowBox On Roku?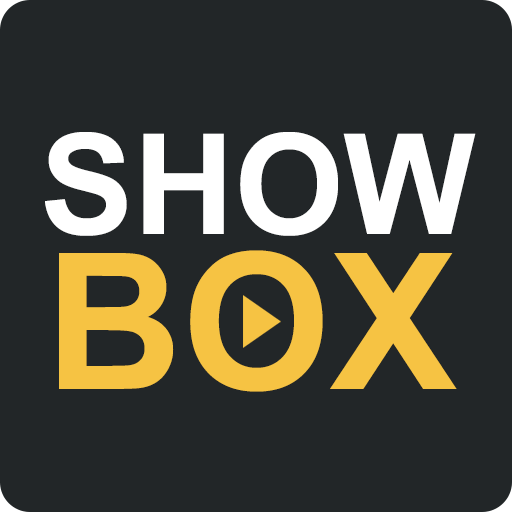 We can't deny the fact that Showbox is primarily an Android-based application that's been launched for Android devices only. But, the majority of streaming users do not like to watch their favorite movies or Tv shows on their smartphones because of the small screen size.
Since the app ShowBox is available for smartphones only, it's quite difficult to watch the App's content on your Television, so you could watch the content along with your family or friends. The experience of watching the Movies and Tv shows of ShowBox on television would be much better compared to watching on a smartphone.
Therefore, we noticed a lot of users searching for ways to install the ShowBox on Roku. As a result, we've decided to come up with an easy to understand guide for the same.
Is it Possible to Install Showbox App On Roku?
As you've already read, the app "ShowBox" is mainly focused on Android devices only. As of now, the developers haven't released any official statement regarding the launch of ShowBox for other platforms. However, with the help of a few tricks, users can still manage to install the App on other platforms which support third-party applications such as Firestick, Smart Tv, Android Tv, etc.
Well, the case is entirely different when it comes to the Roku streaming device. It's because Roku runs on a different OS (Linux OS known as Roku OS) which is a closed platform. Hence, third-party applications cannot be installed on Roku.
But, if your motive is to watch the movies and Tv shows on your Roku device, then there's actually a way to achieve that. Go ahead and perform the following steps on your Roku device.
How To Install ShowBox On Roku (2019)
In the process, we will be making use of an app called "Cast to Tv" through which you will be able to connect your Android device to Roku and watch all of its content on a bigger screen. However, make sure to follow the steps properly to avoid connection failures.
Note:- Make sure you have the ShowBox installed on your Android device before jumping in the process.
Open Google Play Store and download the "Cast to Tv App" on your Android device.

Go to Roku's Settings->System Settings->Screen Mirroring-> Enable it and close.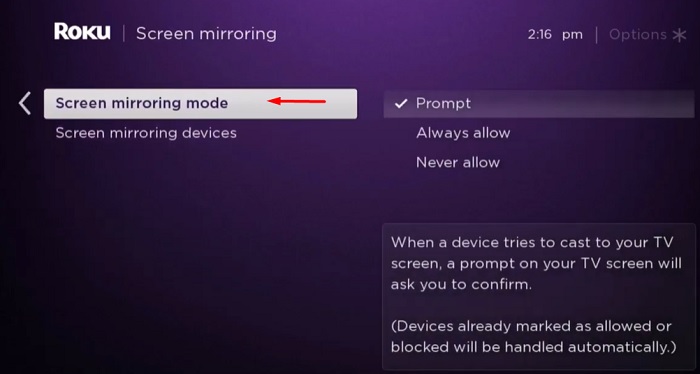 Ensure that your Android device and Roku device are connected to the same Wifi Network.
Launch the "Cast to Tv" app on your smartphone to pair with your Roku device.
Confirm the action from your Roku device to establish the connection successfully.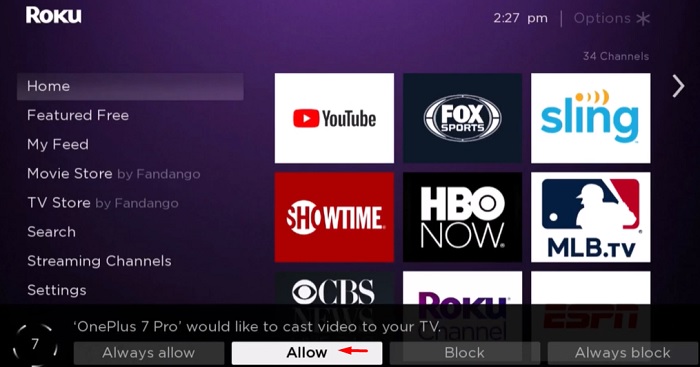 That's it, now you can start streaming any Movie or Tv show on your Roku device.
Note:- Please note that your Android device is being cast onto the Roku device. So, whatever is appearing on your Android device will also appear on your Television in real-time. So open the Showbox app on your android device and it will be cast on your TV.
Read – How to Install IPTV Smarters app on Windows
Alternate Video Guide to Install Showbox App on Roku
FAQ
Question: Which are the best apps like Showbox for Roku?
Answer: Stremio, Crackle, Kodi, Hulu, Tubi TV & Viewster
Question: can you put Showbox on Roku without using cast to TV app
Answer: Yes! But you have to use different casting apps
Question: Is It Possible to Watch Showbox app on Roku from iPhone/iPad or any iOS Device?
Answer: Yes, absolutely possible. Use the "Video & TV Cast" App from the app store
Conclusion
I hope now you can able to download and install Showbox on Roku. It's quite an easy method if you're familiar with the concept of casting, otherwise, you need to follow the above instructions properly. Don't forget to use the comment section to let us know if you're facing any issues during the process.