Today, we've come up with a list of Best Live Tv Apps For Android users out there. As you all know, the Cable Tv operators have been skyrocketing their pricing of plans. Therefore, a countless number of users were forced to shift to Streaming services in order to avoid hefty charges. The major advantage that you would with online streaming is the flexibility to watch Tv shows and movies whenever you want.
You no longer need to stick with your Television, users can stream their favorite Tv channels from any platform without any limitations. So, if you're looking for a way to watch your favorite movies or Tv shows or Live Tv channels, then make sure to check out the following list. of free live streaming apps for android.
Top 7 Best Live Tv Apps For Android 
The following list features the best Live TV Apps that are available on the internet as of now. By the way, you won't be asked to pay fees or charges for using the below apps. It's absolutely free of cost. let's proceed to the list of best Live TV Apps for android.
Live NetTv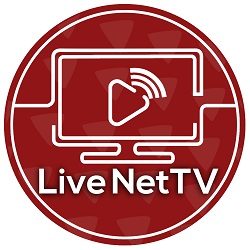 Live NetTv is an on-demand Live Tv streaming App built specifically for Android users. The App features over 800+ Tv channels from various regions and does not have geographical restrictions. You will gain full access to National and International channels as soon as you install the App on your Android device.
Features
Variety of Live Tv Channels to watch.
Intuitive User-interface and Navigation system.
Option to switch Stream Quality.
No Sign up or Registration required.
Request for New Channels from the App itself.
How to Install Live NetTV for PC
Mobdro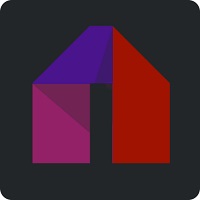 Mobdro is probably the only Live Tv App in the relative industry that comes with real-debrid server support. Users will be able to download their favorite movies or Tv shows at maximum speed to watch later offline. Mobdro is an ideal option for Regional Movies and Tv channel watchers.
Features
Download any Movie or Tv show using Mobdro.
Compatible with External Media Players.
Relatively less advertisements during a stream.
Multiple Servers to select (Only for Movies & Tv shows)
Lightweight and Easy to handle for any device.
It's undoubtedly the best application for watching Live Tv Channels on any android device. However, it's major plus point lies in the ability to fetch multiple quality streaming links for any particular Movie or Tv show. Go ahead and give it a try, you won't be disappointed.
USTV Now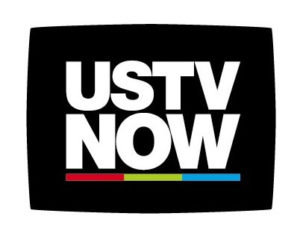 If you're a fan of watching International Tv news channels, then USTV now would be your best choice. The App mainly focuses on bringing US network Tv channels for its users for free. Tv channels from countries are also available, however, it's mainly known for providing US network Tv channels.
Features
Tons of Tv News Channels from US.
Tv channels are regularly updated in the App.
Great customer support for resolving issues or bugs.
Hundreds of Documentaries and Informational content.
Easy Compatibility with almost all Android devices.
Overall, USTV Now perfectly makes unto its name by providing content without much delay. The App will also keep a record of the Tv channels you're watching, to customize your Tv channel recommendations. Don't worry, it won't harm your privacy or personal information.
Sony Liv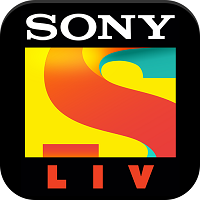 Sony liv is also one of the best live tv apps for android users. It is A widely used Android App that is known for hosting Movies, Tv-Shows, and Originals. The Sony Live App comes with subscription plans which will allow you to watch your favorite content without any interruptions. There's a free plan as well, that works just as fine, but includes advertisements.
Features
Hundreds of Bollywood & Hollywood Movies.
Various Tv shows to watch and download in every genre.
Unlimited streaming of Tv shows produced by Sony Liv.
Compatible with Firestick, Android, Smart Tv, etc.
Customized plans are available to suit your requirements.
Needless to say, it's a subscription-based streaming App which includes a basic free plan as well. You might want to check this app since it contains a lot of Movies, Tv Shows, Originals from different production houses. The App can be installed directly from the Google Play Store itself.
Exodus Live Tv App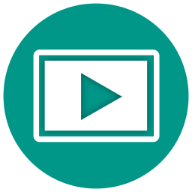 A popular Kodi Addon, which is now made available for Android users as well. Again, it's a subscription-based service. But, you can use the App for free by watching a couple of adverts whenever prompted. Exodus Live Tv App fetches content from countries like the US, Uk, Russia, etc. If you have used Kodi before then you are gonna love this live tv android app.
Features
Huge library of Tv shows and Web series for free.
Can be used without Registration (Basic plan)
Watch Live Tv Channels in full HD format on any device.
Appealing Interface and design for easy navigation.
The free basic plan of Exodus Live Tv App will not disappoint, you will get unlimited access to the content without any restrictions. The App will also personalize your recommendations by tracking your watch-list. You may add specific Tv channels to your favorites for easy accessibility in the future.
Swift Streams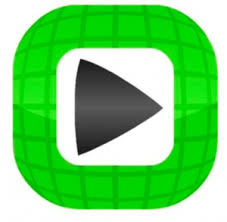 Swift Streams is another well known and one of the best Live Tv Apps for Android devices. It boasts Tv channels from countries like India, Uk, USA, France, etc. The App will not force the user into downloading any additional Media Players for streaming Live Tv Channels, you can use your desired Media Player.
Features
Multiple Servers to select for Every Tv Channel.
Flawless and attractive design by the Developers.
Tv channels are placed in a neat manner for easy accessibility.
Added support for Chromecast devices.
Option to Skip ads while watching Live Tv Channels.
You can also contact the developers to request new Tv channels to be added in the App. Lastly, it has a small community around the App to help your issues, bugs, and updates.
RedBox Tv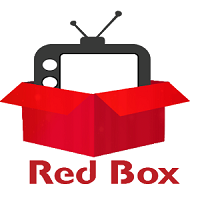 RedBox Tv contains a large network of 1000+ Live Tv Channels from at least 15 different countries. The app comes with in-built support for subtitles, you will get to choose the language of subtitles as well. Quite a good app if you would like to stay in touch with your favorite sports news.
Features
Use RedBox Tv App for free on multiple devices.
Tv channels of different language are available in the app.
No need to Sign up or Register to access the Tv Channels.
Daily new Tv channels are added to give you more options.
In some cases, specific Tv channels may not be available in full HD quality to stream. But, the other aspects of the App compensate its quality drawback. It's a reliable app, nonetheless, and definitely deserves to be on this list of best Live Tv Apps for Android.
Conclusion
Well, that's pretty much all we've got for this list of Live Tv Apps for android device. I would like to know that, the live tv apps provided above will also work for iOS and Firestick device. Go ahead and give them a try, all the apps mentioned on this list work flawlessly on the Wifi connection. In case, if you know any other free Live Tv app for android box that is worth mentioning, then feel free to let us know in the comment section. Stay Tuned with www.techybuild.com for more interesting articles.