If you have recently cut your cable TV to save money, you might probably be searching for an affordable solution. You can find OTT live TV streaming services at a reasonable price, thanks to the rapid increase in demand.
One of the many cheap internet television services is Philo. It was kickstarted as a wireless satellite TV service for Harvard University back in 2009. Fast forward to 2015, Philo made its way to the San Fransisco in California, then launched its new OTT internet television service all across the United States in 2017.
Philo offers its service to customers for a monthly subscription of $20 only. The aggressive pricing is definitely an eye-catcher in the cord-cutting community, but at what cost? Were there any sacrifices made to make the service this cheap? In this review, we answer all of your questions related to Philo TV Channels, Cost, plans and many more.
What is Philo TV?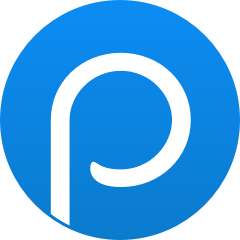 Philo TV is one of the cheapest live TV streaming solutions in the US. It offers popular TV channels from major American television networks, such as AMC Networks, A&E Networks, Discovery Inc., ViacomCBS, and many more.
Philo didn't publically disclose any information on its subscriber count, but it hit 50,000 subscribers in 2018. It is possible that the number has seen significant growth in the last two years due to the ever-growing demand.
Packages
Philo's subscription tier is similar to what we have previously seen on YouTube TV and Hulu with Live TV. They both offer a single plan, and Philo is no exception.
The single $20 monthly subscription gives users access to 50+ channels, which is an exceptional deal compared to what the rest of the competition offers at this price range.
Philo TV Channels
At first glance, Philo's channel catalog seems like a complete package. But with a closer inspection, we soon notice the absence of popular entertainment, news, and sports channels.
Channels such as ABC, CBS, FOX, NBC, National Geographic, CNN, MSNBC, ESPN, FS1, FOX Sports are missing. The lack of premium network add-ons like Showtime, HBO, and Starz is also a limiting factor.
Considering the aggressive $20 pricing, it is understandable why Philo didn't bother to include the channels we mentioned. Some of these channels will increase the subscription price marginally, so it's better not to include them in the first place.
Philo's inclusion of AMC, Comedy Central, Hallmark, and Discovery channels is excellent since they are not offered by other live TV streaming services, even with a higher subscription price.
If we put the blackouts and regional restrictions aside, here are the channels you can watch on Philo:
Philo Channel List
| | | | | |
| --- | --- | --- | --- | --- |
| A&E | AMC | AHC | Animal Planet | AspireTV |
| AXS TV | BBC America | BBC World News | BET | BET Her |
| Cheddar Business | Cheddar News | Cleo TV | CMT | Comedy Central |
| Cooking Channel | Destination America | Discovery | Discovery Family | Discovery Life |
| DIY Network | Food Network | FYI | Game Show Network | Great American Country |
| Hallmark Channel | Hallmark Drama | Hallmark Movies & Mysteries | HGTV | History |
| IFC | Discovery ID | Law&Crime | Lifetime | Lifetime Movies |
| Logo | Motortrend | MTV | MTV Classic | MTV Live |
| MTV2 | Nick Jr. | Nickelodeon | Nicktoons | Oprah Winfrey Network |
| Paramount Network | PeopleTV | REVOLT | SCI (Science Channel) | Sundance TV |
| Tastemade | TeenNick | TLC | Travel Channel | TV Land |
| UPtv | VH1 | Vice | WE TV | |

Philo doesn't offer premium network add-ons, but it does provide unlimited cloud DVR storage and simultaneous streams on three devices at once.
Philo also features a fairy-large on-demand library, which is mostly built upon the content provided by Philo's partner television networks. Other than that, you will also find 72 hours of catch-up content.
Supported Devices
Below is a list of devices that are officially compatible with Philo TV. If you have any of these devices, you can comfortably stream live TV via Philo on your television.
Smartphones and tablets running Android 5.0 Lollipop / iOS 11 (or higher)
Apple TV (4th gen or later), Apple TV 4K
Android TV (Google-certified with Play Store)
Amazon Fire TV, Fire TV Stick, Fire TV Cube, Fire TV Edition Smart TVs
All current Roku devices, including Roku 1/2/3/4, Roku SE, Roku LT, Roku Streaming Stick/Stick+, Roku Express/Express+, Roku Premiere/Premiere+, Roku Ultra, Roku Smart Soundbar, and Roku TV.
The latest version of Google Chrome, Microsoft Edge, Mozilla Firefox, and Safari for PC and Mac.
Philo TV: What Else Can You Expect?
As a Live TV streaming service, Philo's affordable solution looks promising. But does it meet the expectations of a cord-cutter in terms of quality and user experience? We test it ourselves to give you a definite verdict.
Stream Quality
In our testing, we didn't encounter any issues with live streaming. Philo's stream caps out at 720p HD and 1080p Full-HD, which provides an exceptional crystal-clear picture compared to regular cable TV.
Whether you are streaming live TV or content from Philo's on-demand library, the stream stays completely stable at a high-resolution without frame drops or buffering. We used a high-speed fiber-optic internet connection for our testing, but a standard 15mbps internet connection is more than enough for streaming on Philo.
There isn't much to talk about audio, other than that the live TV and on-demand stream is maxed out at stereo sound channels.
Cloud DVR
Philo lets users record TV shows without any storage limitations. It also stores the recordings for 30 days, which is more than enough for a user to catch up with missed episodes.
You can set up DVR recordings through the TV guide. Even if you forget to schedule DVR recording, catch-ups of the last 72 hours are available on-demand. Pause and rewind playback controls are also found in live TV.
User Experience
We had a great time with Philo's intuitive user interface, which is ever-evolving based on the feedback from customers. It uses the same tab-styled layout we have seen on other live TV streaming services.
The simple TV guide design works out pretty well, especially when you are not comfortable even with small changes in user interfaces. You can see all of the current and upcoming shows on a grid list, and you can set DVR recordings directly from the TV guide.
You can also mark channels as favorites, which will then show up on Philo's home screen as shortcuts for quick access.
Philo Review: Live TV Streaming at a Low Price
Although the absence of popular entertainment, news, and sports channels are quite underwhelming, It can't be unnoticed how much value Philo offers through its $20 subscription plan.
The addition of on-demand and catch-up content, cloud DVR, and three simultaneous streams also make Philo a solid choice for cord-cutters. If you don't watch sports, then Philo is undoubtedly the most affordable live TV streaming service for you.