In this article, I will show you some cheapest ways to watch CBS without cable TV. CBS, previously known as Columbia Broadcasting System, is one of the oldest television networks in the US. It initially started as a radio network, then moved on to the television business after a few years.
In the current timeline, CBS's claim of "America's most-watched network" is backed up by several top-rated TV shows. The list starts from classics like Star Trek, CSI: Miami, I Love Lucy, The Big Bang Theory, to the newest broadcasts of Young Sheldon, All Rise, Hawaii Five-0, The Late Late Show with James Corden, and dozens more.
Now that audiences are slowly migrating to online live television providers, CBS has captured its place in several streaming services to attract cord-cutters. If you have been thinking of cutting the cord or have done it already, this guide will tell how you watch CBS without cable.
How to Watch CBS Without Cable
Starting from here, we will now introduce you to some of the live TV streaming services that can help cord-cutters watch CBS without cable. Unlike your regular cable TV subscription, these online content providers are contract-free and don't charge additional fees.
Watch CBS on FuboTV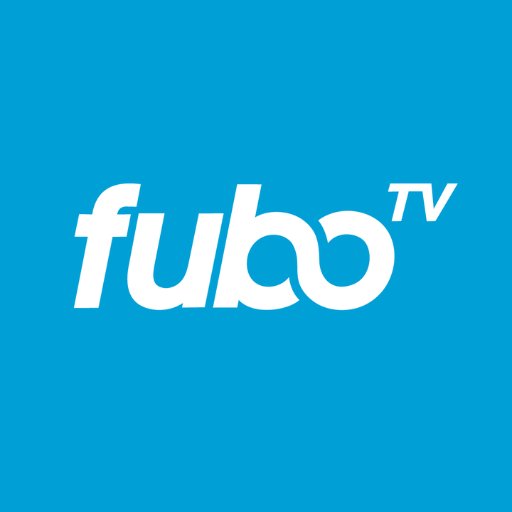 With over 100+ channels, fuboTV offers plenty of live entertainment, news, sports, and kids content. Based on your region, you will find channels like FOX, NBC, CNBC, CNN, A&E, AMC, TBS, TNT, and of course, CBS. You will also find CBSN and CBS Sports Network.
From $54.99/month, the fubo Standard base package with 62 channels (CBS included) should be more than enough for you. The 30 hours of Cloud DVR storage is a bonus addition in case you want to record your favorite CBS shows. The Cloud DVR Plus add-on bumps it up to 500 hours, but it will cost you an extra $9.99/month. Another member of your family can also enjoy CBS as you get to stream on two devices simultaneously with the fubo Standard package. The fubo Family ($59.99/mo) package provides streaming for three devices.
For more details on fuboTV, check our fuboTV review.
Watch CBS on Hulu Live

Hulu's courageous move to live TV streaming business has proven a profitable asset to its content distributing platform. The monthly subscription of $54.99 gives you access to not only 60+ top American live TV channels but also Hulu's vast collection of original on-demand content.
You do get CBS with the subscription, as well as other channels like CBSN, CBS Sports Network, ESPN, TNT, TBS, Bravo, National Geographic, Disney Channel, and many more.
You also get 50 hours of Cloud DVR storage for recording. Similar to fuboTV, you can upgrade it to 200 hours for a $9.99 addition to your monthly subscription. You also get to stream on two devices at the same time. Hulu Live gives new users 1-week of a free trial.
Use CBS All Access to Watch CBS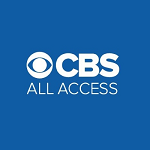 CBS offers its own online subscription service called CBS All Access to the cord-cutters. The monthly price of $5.99 lets you access the live stream of CBS, CBSN, and CBS Sports HQ channels, with an on-demand library stacked with shows like The Big Bang Theory, Young Sheldon, SEAL Team, NCIS, Survivor, The Late Show with Stephen Colbert, Star Trek: Discovery, The Good Fight, and many more.
If you want to remove advertisements, you can pay for the commercial-free $9.99 monthly plan. Click here to sign up for a 1-week free trial, and you can also save over 15% on the monthly subscription by selecting the annual plan.
Note that there are regional restrictions applied to the service, so be sure to confirm the availability in your location before subscribing to the CBS All Access service.
CBS is Streaming on YouTube TV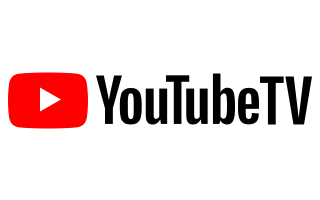 YouTube TV is a competitive OTT internet television service that offers 70+ live TV channels for only $49.99/month. At that price, it is undoubtedly of the best TV streaming services you can get in the US.
As you can guess, YouTube TV does include CBS, among other popular channels, such as CBS Sports Network, ABC, AMC, FOX, CNN, FOX Sports, FS1, HGTV, etc. You can also tune in to recently broadcasted TV show episodes without the need to set up a schedule for DVR recording.
Speaking of DVR, YouTube TV offers unlimited DVR storage, and it stores the recordings for nine months. This is especially useful when there are several people watching television in your family. YouTube TV can be streamed on three devices simultaneously, and you can share your subscription with six accounts as well.
YouTube TV has been rolled out nationwide, but the availability of CBS and other channels is region-based. Visit tv.youtube.com to check out the lineup of channels in your area.
We also have a detailed review on YouTube TV, which you can check out before getting a YouTube TV subscription.
AT&T TV Now has a CBS Live Stream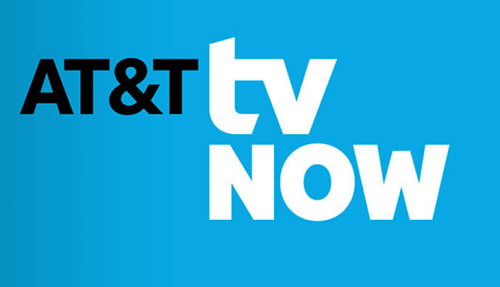 AT&T TV Now, formerly known as DirecTV, is a bit on the expensive side in the bunch. But, you get the HBO suite of premium channels even with the entry-level subscription package.
Aside from the extra details, the great news is that you get CBS live stream with AT&T TV Now, starting with the Plus ($65/mo, 45+ channels) package. You also get ABC, Bravo, Boomerang, Comedy Central, Disney Channel, SYFY, TNT, TBS, and others.
500 hours of cloud DVR recording gives you enough time to record your favorite CBS shows. The fast-forward feature is available for skipping through advertisements.
You can also stream channels from AT&T TV Now on up to three devices at once. However, you will be charged an extra $5/month for the third stream.
Head over to atttvnow.com, choose your preferred package and register for an account. As new subscribers get a 7-day free trial, you have plenty of time to try out and decide whether you want to continue paying for the subscription or not.
Use Antennas to Watch CBS Without Cable (Free)
In case you are not a big fan of online subscription-based streaming services, there is still another workaround to watch CBS without an active cable TV subscription.
Since CBS is broadcasted for free over-the-air, you can watch it without the need for any sort of subscription with the right equipment.
You can definitely tune in to CBS and other OTA channels on your television with a digital antenna. These antennas are pretty affordable too, due to its common use in the cord-cutting community.
Visit the FCC DTV Reception Map to check which OTA channel frequencies are accessible from your location. If you are fortunate enough to find CBS, you can buy a digital antenna and connect it to your TV for watching CBS in HD.
Our recommendation for you is to buy Mohu Leaf 30 TV indoor antenna, which has thousands of positive reviews on Amazon. There are cheaper options available, but you might encounter problems with them in the long-term.
Final Words
This guide covers a few ways for cord-cutters to watch CBS without cable. If you haven't moved from your cable TV yet, now is a great time to finally make a switch to the world of over-the-top television services. Although this guide will hopefully clear your doubts, you can ask us anything regarding the services in the comments below.