In this post, you will learn How To Watch IPL 2020 Matches Online For Free Without Hotstar Subscription on Mobile.
Indian Premier League, famously known as IPL, is the biggest professional Twenty-20 cricket league in India. Founded by the BCCI (Board of Control for Cricket in India) organization, IPL is considered to one of the most-attended sporting events in the world.
Last year, the TV viewership for 2019 IPL final surpassed 18 million concurrent viewers on Hotstar. Thanks to the availability of affordable internet plans and cheap smartphones to the average consumer, the growth in viewership have seen a rapid increase in recent years.
The 2020 IPL will begin on 29th March this year. Just like previous years, Disney-owned streaming service Hotstar will broadcast IPL 2020 matches on its platform.
However, this year's IPL games will remain exclusive to Hotstar VIP and Premium subscribers, which costs ₹365/year and ₹999/year respectively. The ad-supported free stream with a 5-minute delay has been completely ditched, which is unfortunate news for free-tier Hotstar viewers.

Those who prefer to watch content on smartphones may wonder whether it's possible to watch IPL without a Hotstar subscription. Fortunately, there is a workaround to stream IPL for free on mobile, and we are going to discuss it extensively in this article.
Important: The guide provided here will work only for Mobile users. PC and desktop users can not watch ipl live streaming for free.
Requirements
Here are a few things you need in order to watch the IPL 2020 live stream for free on mobile:
A Reliance Jio connection with an active subscription. Any bundled plan that comes with 4G data is accepted. Both Jio Prime and non-Jio Prime users meet the requirement.
You need to own an Android or iOS device for streaming.
An unlimited broadband connection (optional but recommended).
Watch IPL 2020 For Free Without Hotstar Subscription on Mobile
Reliance Jio offers its OTT live TV streaming service to its users, which are called JioTV. The service provides hundreds of SD and HD Indian channels, as well as on-demand content and catch-ups.
Fortunately, nowadays pretty much everyone has a Jio connection due to its cheap call and data combo plans. Jio users can access the Star Sports channel from the JioTV app and watch IPL for free without an active Hotstar subscription. Here's a step-by-step guide to getting access to the IPL stream:
To get started, download and install the Hotstar app on your device. If you are on Android, you can download it from the

Google Play Store

. iOS users can get it from the App Store.
Once again, search for JioTV on Play Store or

App Store

and install it on your device.
Launch the JioTV app from the app drawer or home screen.
Log in to your Jio account using your account credentials or OTP method.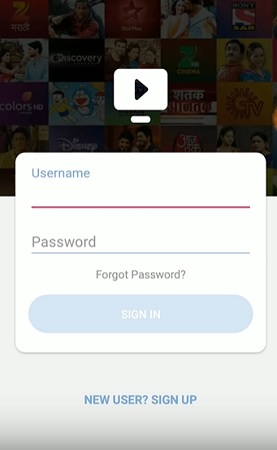 After signing in to JioTV, tap the magnifying glass icon on the top-right corner of the app, and search for the "Star Sports"
Now tap on Star Sports or Star Sports HD1. The Hotstar app will open up automatically and show you the live stream of the channel.
For the best streaming experience, we strongly recommend you connect to a Wi-Fi connection with access to an unlimited broadband plan. Streaming over 4G will consume a lot of data, and you will encounter a lot of stutters and buffering when streaming in high quality.
You May Like – How to Unblock YouTube at School or Work
Verdict
In this article, we have shown you a trick to watch IPL for free without Hotstar subscription on mobile. As of now, it only works for Jio users. If you don't have a Jio SIM card, you can get one from your nearest Reliance Store or third-party retailers at a reasonable price. In case this article turns out to be helpful to you, please leave us your valuable feedback in the comments below.