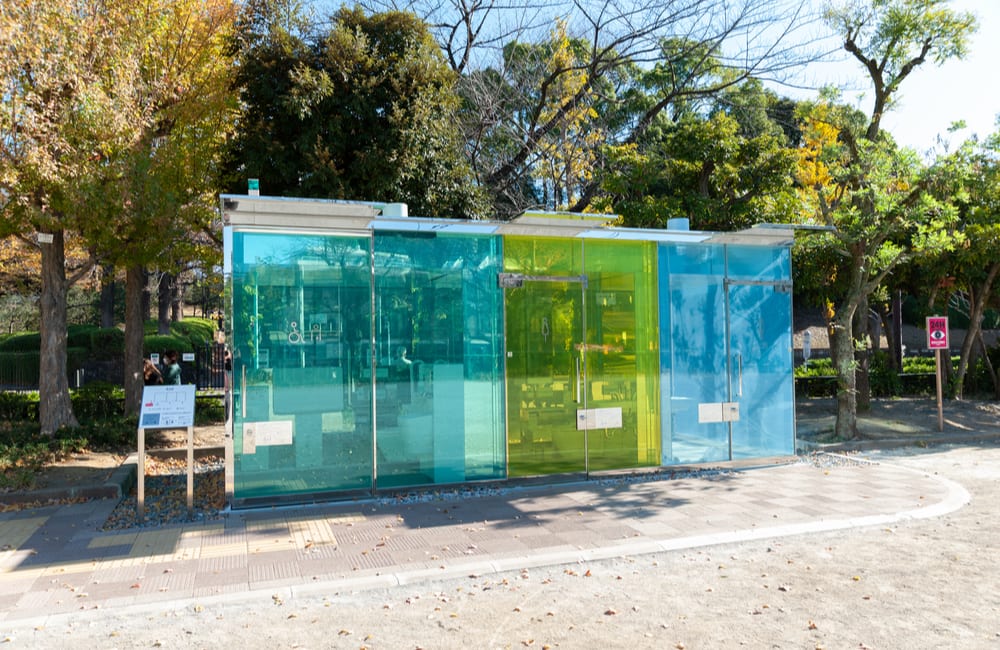 While the US is renowned for being a global leader in a wide range of innovations, Japan is unmatched when it comes to the technology industry. Just after the Nordic powerhouse Norway, Japan is ranked second in the world for its technology.
There are several explanations for why this is the case, but a significant one is how highly Japan values education, devoting more than 3.5% of its whole GDP to educating its youth. This emphasis on learning from a young age might be partly blamed for the inventive mindset present across the country of the rising sun.
Whether it's designing the next robot that can save lives or just coming up with a practical tool to solve one of life's little issues, creativity is put to good use in the professional world. In either case, we would dearly love to possess some of the amazing gadgets available to Japanese folks.
1. Translating Smart Mask
What it is: A mask that translates language
Invented: 2020
Average Price: $50*
Face masks and coverings are being used often worldwide, thus it makes reasonable that one corporation would profit from the need. The C-Face Smart Mask covers the user's face and translates their voice into eight different languages while amplifying it.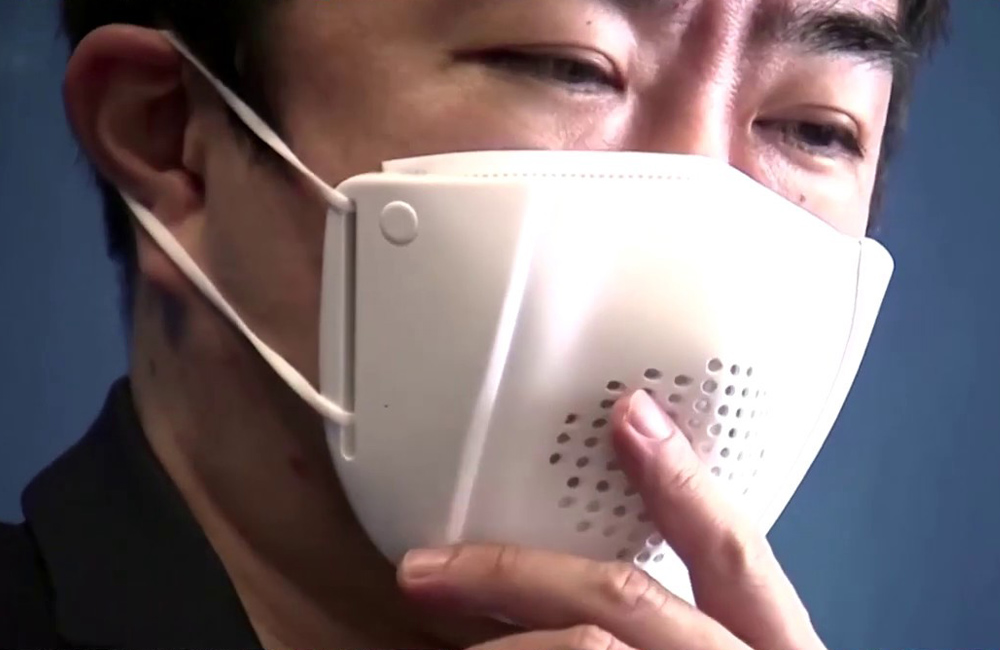 The plastic and silicone mask was made by Donut Robotics, and it communicates through Bluetooth with a smartphone to give translation. It's interesting to note that the masks themselves will only cost $50 when they are released to the market, despite the $265,000 it cost to get things started. In Japan, the C-Face Smart Mask is scheduled to go on sale in December.
The applications for this brilliant idea are virtually limitless (and well-worth the price tag). A mask that actively interprets your words is not only a brilliant method to update your face mask, but it might also let you meet lots of new people along the way in fields like tourism and diplomacy.
2. Selfie Stick With Integrated Mic
What it is: A microphone/selfie stick combo
Invented: 2019
Average Price: $24.99*
This flagship item from SelfieMic was made available in the fall of 2019. People who use TikTok adore the SelfieMic, a microphone that is attached to a selfie stick, which the maker suggests for children aged eight to fifteen. You can record yourself singing with SelfieMic to a variety of tunes that you can download with the companion app, StarMaker.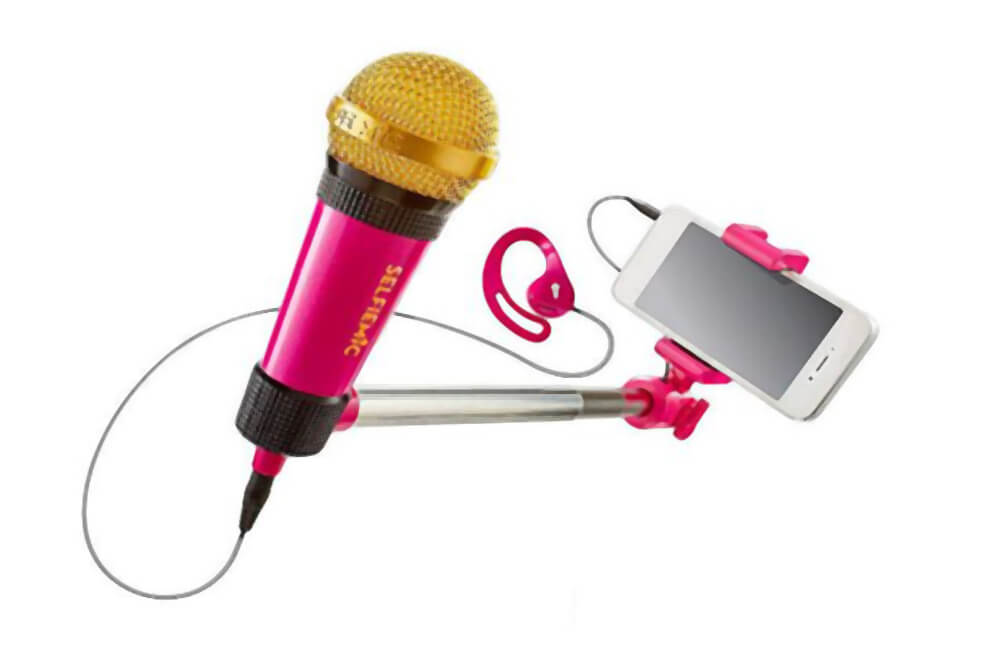 SelfieMic is compatible with iOS or Android, and it regularly adds new tunes. You automatically receive 1,000 free tokens to use in StarMaker when you purchase the SelfieMic. The list price of the SelfieMic is $24.99, however online retailers like Amazon just cut the price in half.
Although some people may find the item to be juvenile, it has grown popular with Asian bloggers and vloggers who want to increase the audio quality of their work. Why should the sound quality be any worse when current smartphones have state-of-the-art cameras?
3. Ramen Blanket
What it is: A cozy blanket and pillow combo that looks like delicious ramen
Invented: 2020
Average Price: $39.99 – $199.99*
The year 2020 has been unusual. Perhaps the best course of action is to simply cuddle up with this incredibly soft ramen blanket and put things right. Given that we have all been spending a lot more time at home lately, it makes natural that the Ramen blanket was selected Shutup&takemymoney's 2020 Product of the Year.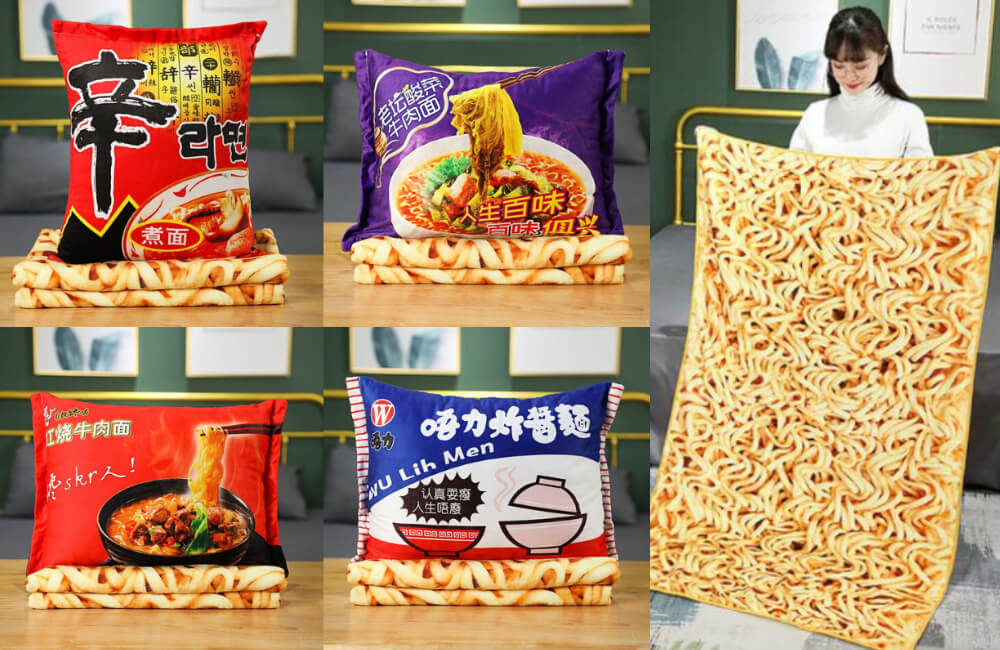 Although the corporation has its headquarters in Toronto, Canada, with this cherished devotion, their hearts are in Japan. The blanket is soft, adorable, and available in a variety of flavors (or styles), if you like. It also comes with a pillow that you can use to store the blanket once you get up from the couch.
4. Square Watermelon
What it is: A watermelon grown into a cube shape
Invented: 2009
Average Price: $50-$100*
There are only square watermelons available in Japan. The square watermelon, known as the "shikaku suika," is primarily ornamental and is cultivated into a cube shape using tempered glass. Although some might cost up to $100, the average cost is $50. The melons are a part of the Japanese gourmet fruit craze.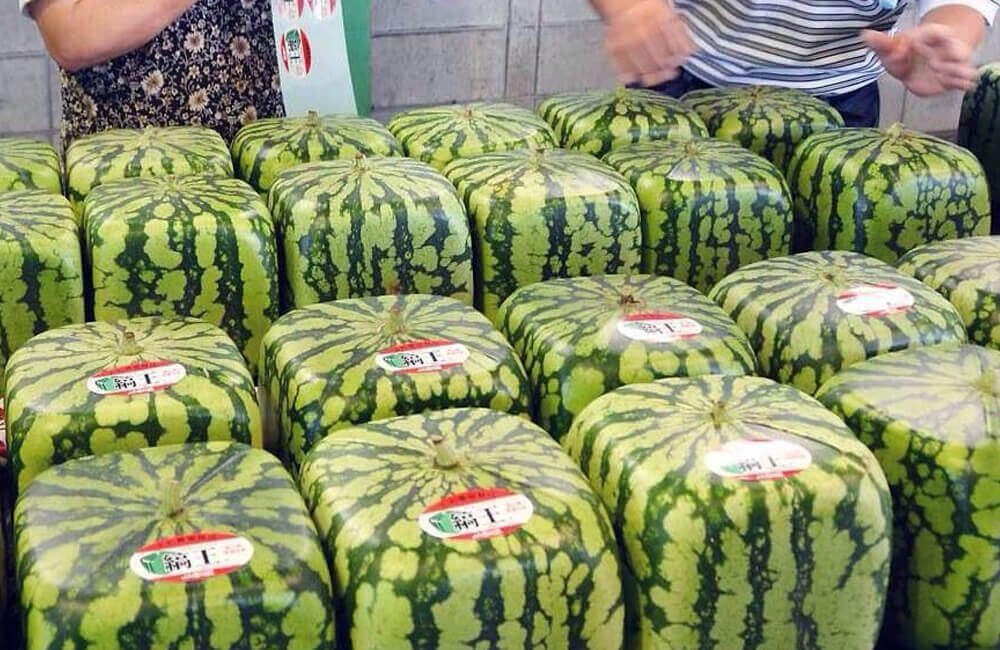 These shikaku suika are regrettably almost inedible. They are green, hard, and tasteless because they are harvested before they are fully ripe. These square watermelons are pricey, but they're inexpensive when compared to the $160 Yubari cantaloupe. One was sold at auction for $23,500 once.
Almost every type of entertainment in Japan features this fruit, which has a wonderfully distinctive appearance. Examples include video games, anime movies, and even some vintage Japanese cinema.
5. Splash Protector
What it is: A mask that stops food getting into hair
Invented: Unknown
Average Price: $10*
Given that Japan frequently serves noodles and other wet meals for dinner, it is not surprising that someone came up with this odd creation. While intended to prevent bothersome noodle liquid from getting into your hair, these wearing splash shields never really caught on as a popular accessory.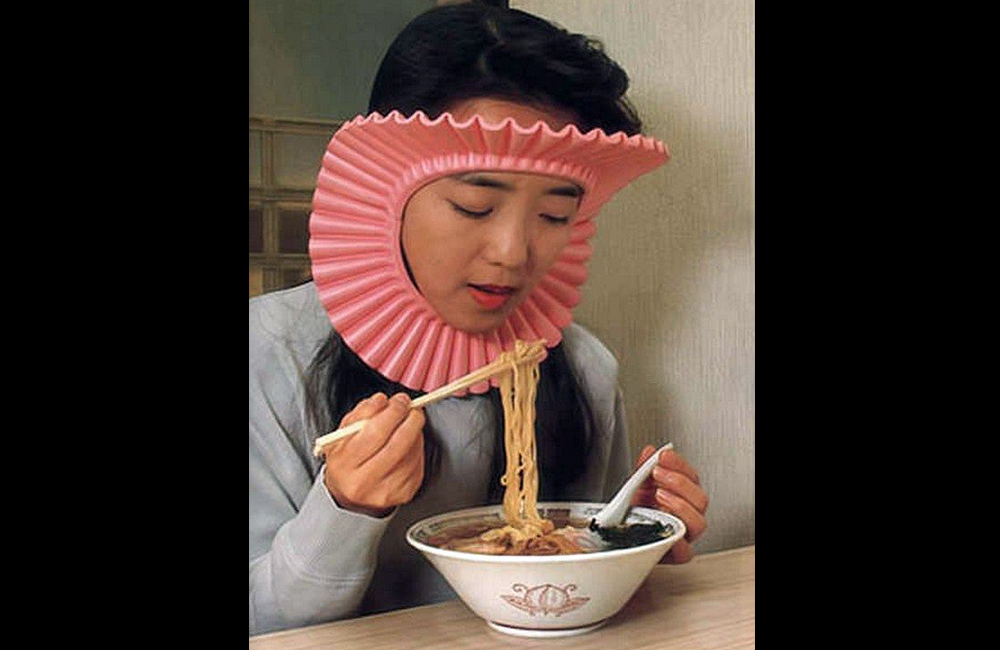 But that doesn't mean they aren't incredibly useful. The guards, which are made of silicone, properly enclose your face in the event of sloppy mishaps. They're not the most stylish item for diners to wear, which may be why they're utilized at home more often than in upscale restaurants.
6. Umbrella Hat
What it is: A hat to keep you dry
Invented: Unknown
Average Price: $5*
The best inventions are occasionally functional rather than very beautiful. Considering how frequently it rains in Japan, especially during typhoon season, you might want to buy this practical $5 cap if you're considering a visit.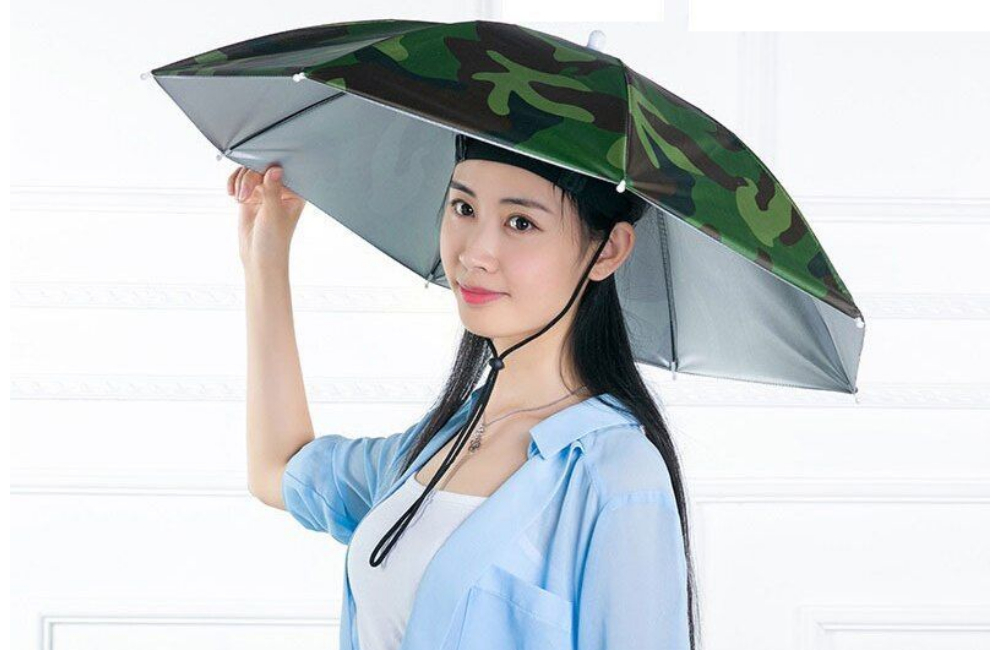 The two-tiered device is ideal for fishing vacations since it keeps the wearer's hands dry and free to reel in fish while also allowing them to remain free. It is kept in place by a convenient knot under the chin. However, a strong wind gust could be a little uncomfortable. The weird looks and awkward glances might be worthwhile.
7. Mop Shoe Covers
What it is: Mop slippers for your feet
Invented: Unknown
Average Price: $4
Everyone is aware that cleaning the house may be a tedious task, particularly mopping. Mop shoe covers were created by a clever inventor. Instead than dragging a mop around, wearers of this smart device may clean the floor by merely walking on it.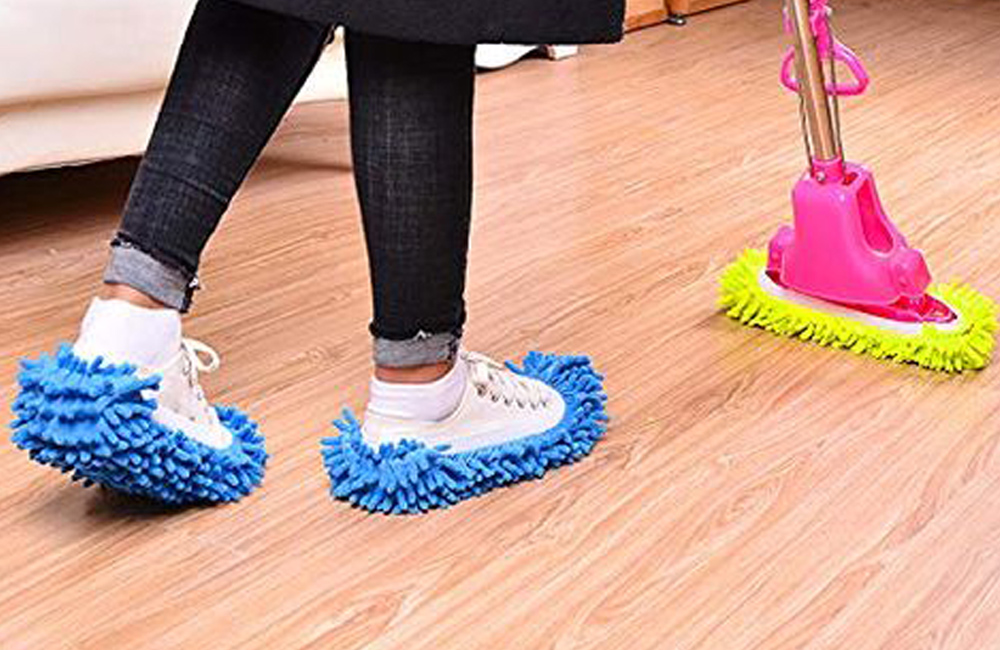 There are countless versions of the product, thus it's unclear who invented it. They are quite affordable, costing about $4 on AliExpress. Customers might purchase an additional pair for their hands and accomplish twice as much work by crawling on the ground as opposed to walking for that fee.
8. Cucumber-shaping tool
What it is: A cut-out tool for cucumber
Invented: Unknown
Average Price: $6.45*
Japanese fashion trailblazers may be spotted on Instagram experimenting out a variety of fascinating foods when they're not ruling the fashion industry. There is a cool cut-out tool that can be used in a number of ways for the influencer wishing to share some mouthwatering images.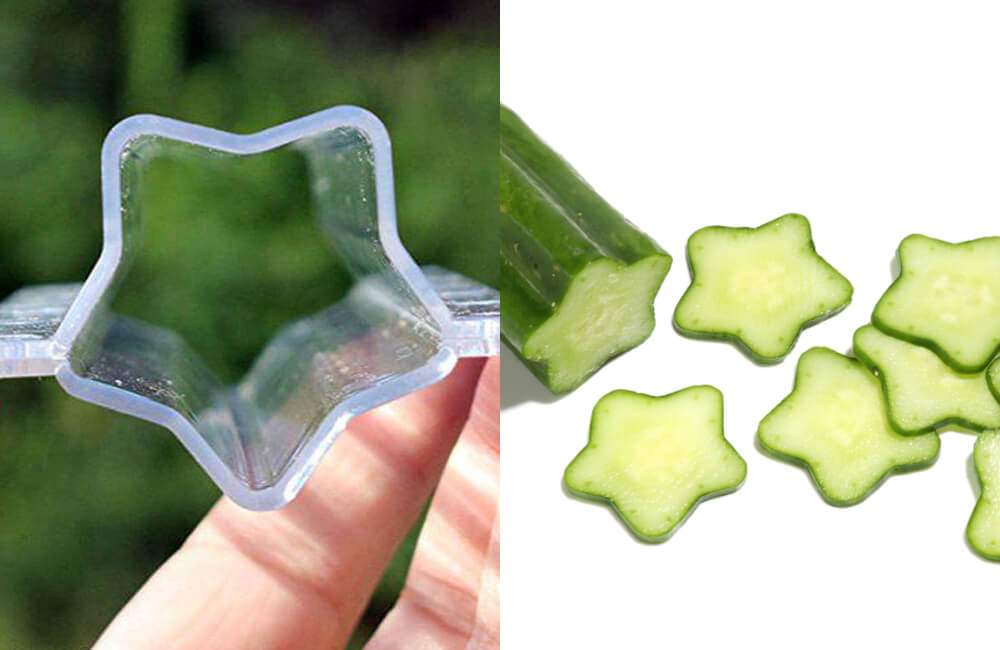 Instead of boring circles, you could fashion hearts out of cucumbers or even use it to slice fruit. The era of straightforward fruit cutting is over. Customers may transform their salads into love fests deserving of a million likes for just $6.45. Although its creator is unknown, it deserves to be a culinary classic.
9. Umbrella With a View
What it is: Umbrella with goggles built in
Invented: 2013
Average Price: $68.00*
Unfortunately, there is frequently wind where it rains, thus the Goggles Umbrella aims to make it possible for you to bring your umbrella down over your head without losing vision. To protect your face while avoiding collisions with others on the sidewalk, this umbrella features goggles cut out of the body of the umbrella.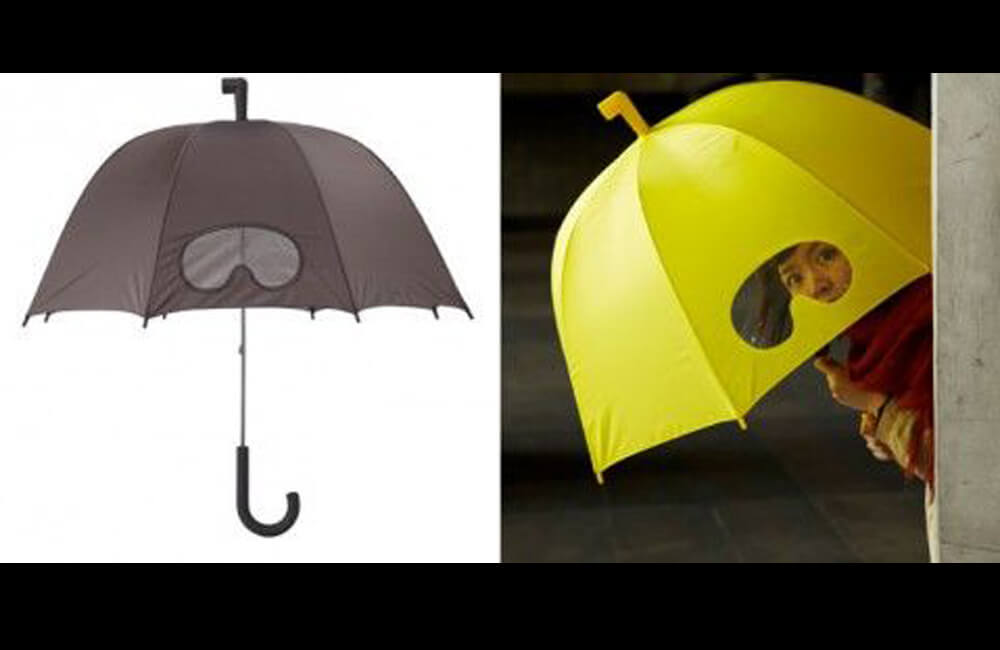 The Goggles Umbrella, created by Japanese business 25 Togo, is a little more interesting than the standard umbrellas we see at Walmart. 25 Togo is renowned for its unusual and eccentric creations. The Goggles Umbrella has a classic horseshoe handle at the bottom and is available in yellow and black.
10. Head Support
What it is: Hand headrest that lets you nap at your desk
Invented: 2015
Average Price: $40*
Although this strange innovation has a slightly ominous appearance, it seems to be quite popular. You may change the hand's shape to fit your head by attaching the head holder to your desk, which enables you to take a sleep at work if you'd like. It's sort of like a third, urethane hand.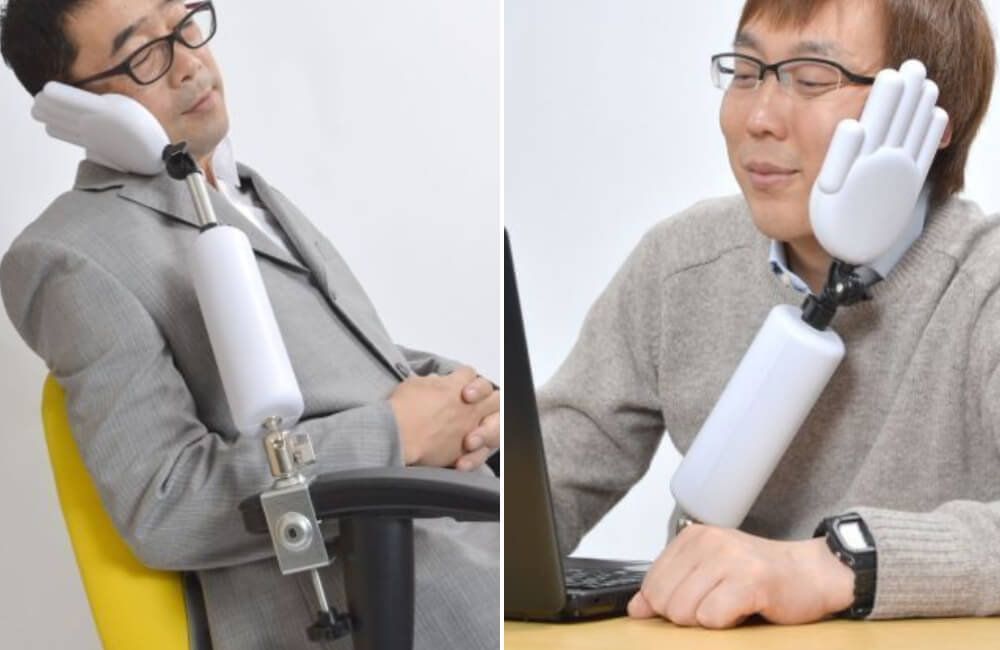 Additionally, you can rest your chin on it to keep yourself awake and complete your task. The head restraint in the form of a hand is meant to help with posture. The device, which has been in use since 2015, totals about $40 in the United States.
These days, there are countless uses for inventions. Who doesn't want an extra arm to help support their head while taking a mid-flight nap while they are stranded for hours on a long journey, for instance? in particular if you're crammed into the center seat.
11. Umbrella Locks
What it is: Works like a bike lock, but for your umbrella
Invented: 2018
Average Price: $0*
This one genuinely appears to be very helpful. At some point or another, we've all had our umbrellas stolen or misplaced, but we thought someone had taken them. A locking mechanism for umbrellas has been developed in Japan by malls and retail establishments. It functions similarly to a bike lock. When you enter the business, you lock up your umbrella.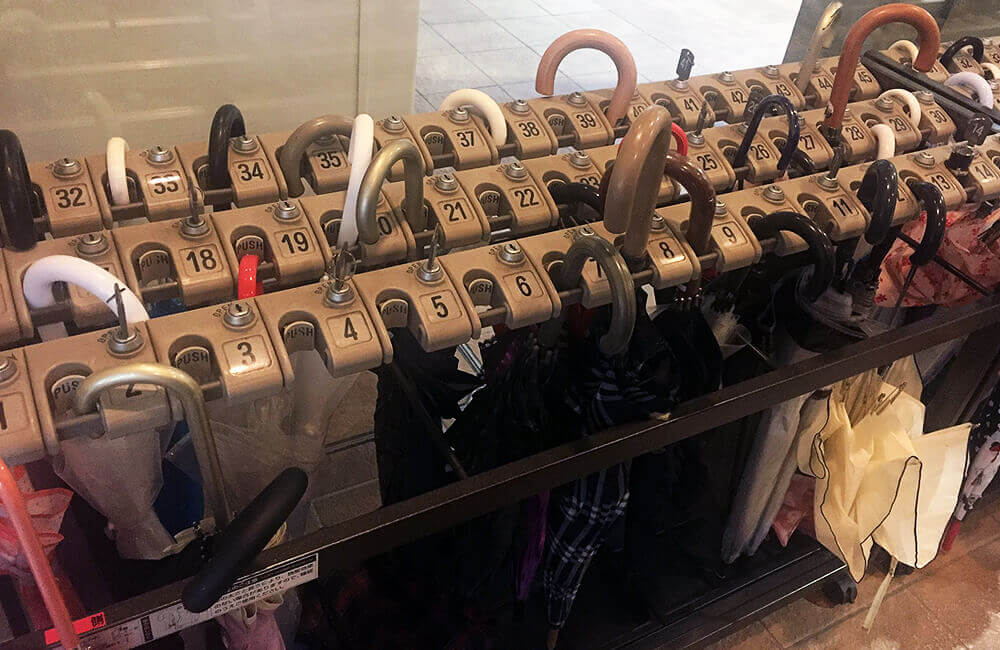 Then you take it with you when you go. Bonus: The store owners and you can both be thankful that you don't have to lug around a wet umbrella while shopping. The invention is free, which is an additional perk.
This is the kind of improvement we'd want to see in America, especially given that it has turned into a public service throughout all of Japan. especially in those areas of the nation that get persistent rain (looking straight at you, Seattle).
12. Burger Eating Napkin Shield
What it is: Hides your face so you can eat a burger
Invented: 2013
Average Price: $0 with a purchase of a Classic Burger (which is $8.48)*
The Classic Burger from Freshness Burger used to be a favorite among men mainly. The primarily American-focused Japanese restaurant company was perplexed as to why mainly female customers wanted to place burger orders. Later, it struck them. Having a small mouth or covering one's mouth in public is known as "ochobo" and is particularly essential in Japan.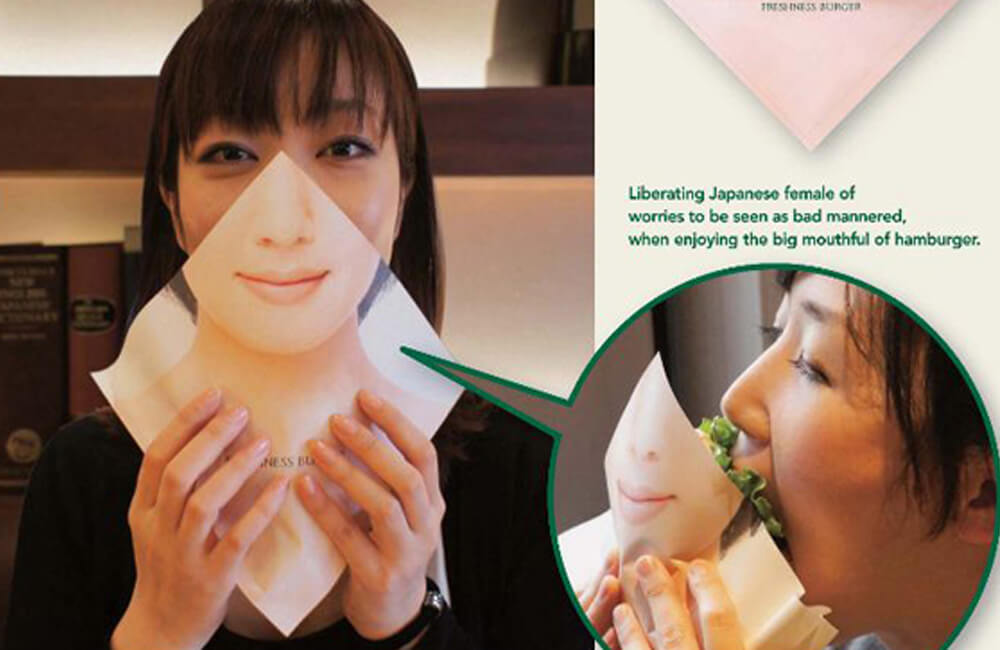 Freshness Burger created the Liberation Napkin, which hides your face as you consume the burger. In this way, women can have a delicious burger while still respecting Ochobo. The Liberation Napkin has been a success, despite the fact that it seems a little unlikely. Sales of Freshness' Classic Burger have soared by 213% thanks to women.
The gadget is a genius way to avoid embarrassing situations where you try to eat something and it aggressively crumbles as soon as it hits your face in front of your pals. Think of it as a better napkin!
13. Bath Pillow/Smartphone Holder
What it is: Waterproof phone case attached to a bath pillow
Invented: 2015
Average Price: $37*
The Bath Air Pillow Smartphone Holder is yet another fantastic product from Thanko, joining the Mini Mini Washing Machine (and a ton of other awesome items). You can bring your phone into the bath with you with this holder without having to worry about dropping it and destroying it. You lay your back on the waterproof cushion by attaching your phone to it.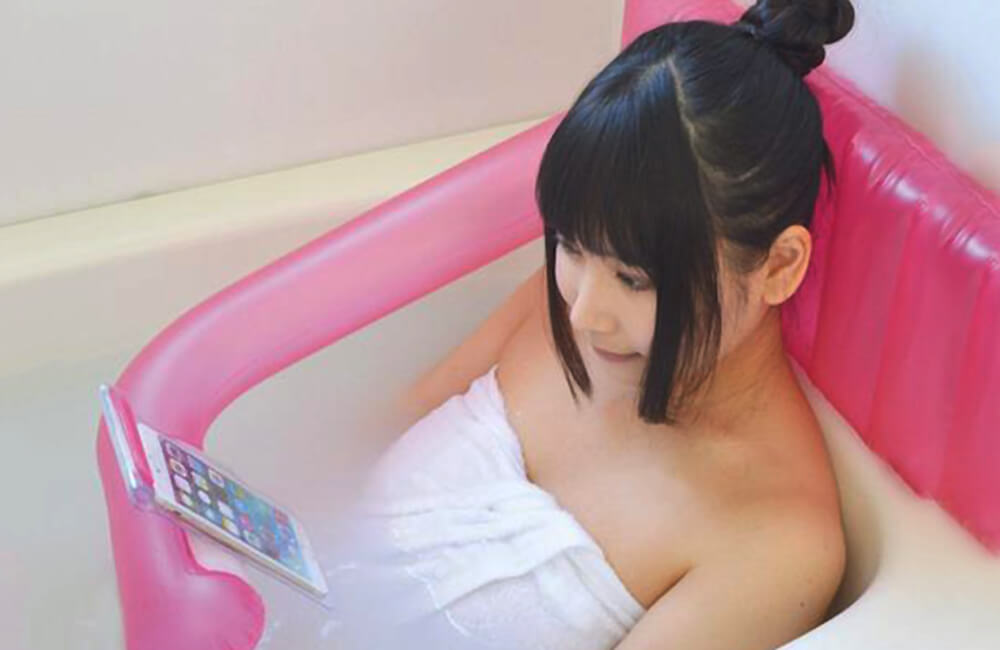 The built-in case, which is attached to the pillow and is available in gray, pink, or white, is then slid into place. You may tap on the screen even with soapy or wet fingers thanks to the waterproof cover.
While some could argue that taking a digital detox while a hot bath is the perfect scenario, the thought of relaxing in the tub with a digital copy of your favorite book is simply too alluring to pass up.
14. Muscle Shirt
What it is: A white t-shirt with fake muscles built in
Invented: 2016
Average Price: $179*
The Danrich Muscle Shirt could be the answer if you want muscles but don't want to hit the gym. The material of this white t-shirt is a mixture of polyester and polyurethane. Six muscle points have built-in padding, giving the illusion that you are more muscular than you actually are. Two sizes—small/medium and medium/large—are offered for the shirt.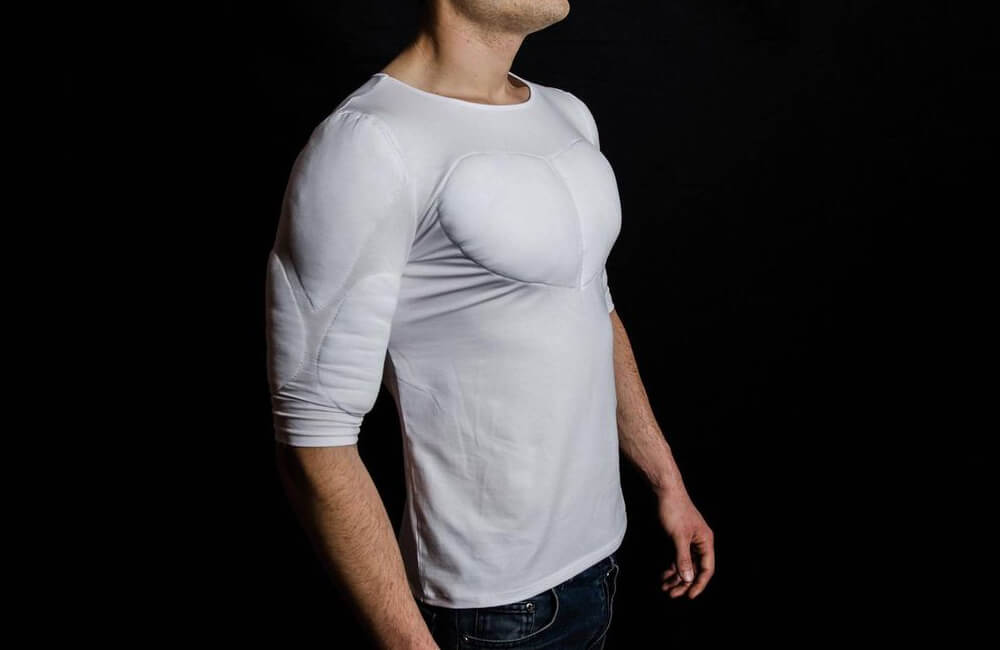 In the pecs, arms, back, and shoulder areas of the Danrich Muscle Shirt, padding are present. Ideally, you would put it underneath a t-shirt or another appropriate garment. Though it is sold out on websites like Japan Trend Shop, the shirt normally sells for roughly $179.
It appears that the gimmick is convincing enough to justify the ostensibly high price. But more crucially, critics note that despite the extra fluff added, the shirt is surprisingly cozy and breathable.
15. Multi-level Parking Spots
What it is: Stacks cars vertically to optimize space
Invented: 2008
Average Price: $0*
One of the many businesses that has assisted in reviving and modernizing Japan's parking infrastructure is Sanoyas Hishini Meisho. In order to maximize capacity, many of Japan's 1.6 million automated parking facilities use multi-level parking. Cars are piled vertically when there are multiple levels of parking.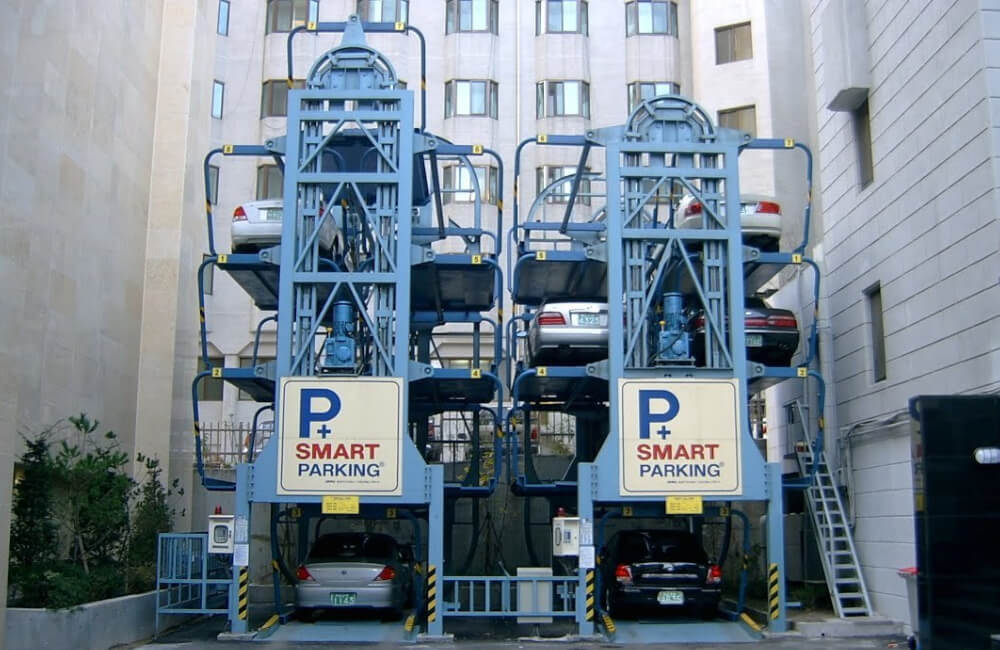 The conveyor will automatically rotate the owner's car and bring it to them whenever they want to pick up their car. According to The Japan Times, ten people had died in multi-level parking incidents as of 2012, thus it's doubtful that this would happen at Walmart or other retailers.