.
[nextpage]
Worst to Best Netflix Originals
When you're looking for your next show to binge on Netflix, you often have to dig through some pretty strange, boring, and downright terrible programs along the way. You're endlessly scrolling through the catalog of shows and films, trying to find something, anything that grabs your attention and holds it. Well, the search is over. We've compiled a definitive list of some of the best and worst shows on Netflix. The first 15 entries are the bad shows, and the remaining 15 are the good shows.
Click 'Next' to see a ranking of the best and worst original shows on Netflix.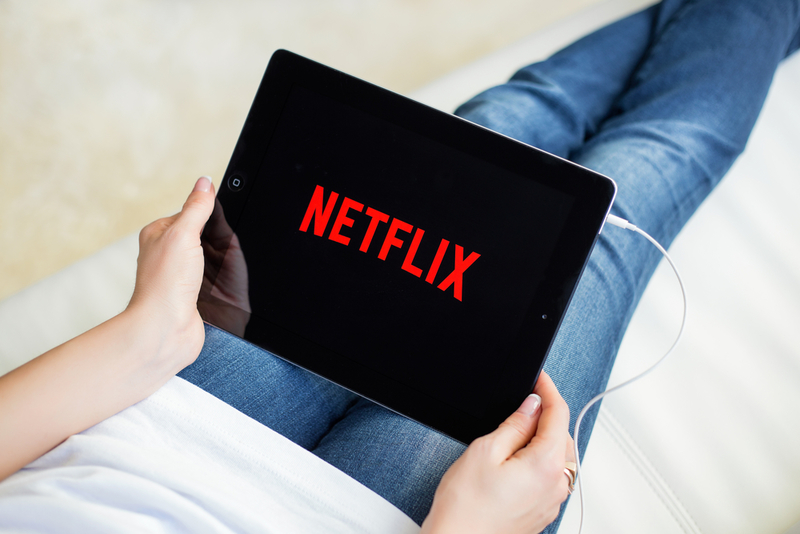 [/nextpage][nextpage]
Haters Back Off!
Starting off with the bad shows, we have Haters Back Off! starring Colleen Ballinger. In it, Miranda Sings, the main character, is desperate to become a big star on YouTube and does not care about who she has to trample to make her way to the top. She's also completely clueless and only cares about herself. Unfortunately, the haters won with this show, and it was canceled after just two seasons. The series is lackluster and doesn't translate Miranda Sings' actual fame. If you choose not to watch this show, you won't be missing out, and you'll be better off watching something with a bit more depth.
[/nextpage][nextpage]
Chelsea
Next, we have a talk show starring the host by the same name. Chelsea airs three times weekly on Netflix and covers a range of social topics from an international perspective while also interviewing celebrity guests. Even though the topics of discussion are generally quite heavy, Chelsea manages to sneak some humor in as well. Unfortunately, the political discussions don't usually mix with the hit-and-miss humor. This show really isn't worth your time, and apparently not worth Netflix's either, since they're canceling it after two seasons.
[/nextpage][nextpage]
Marseille
Starring Gerard Depardieu and Benoit Magimel, this story is centered around the mayor of a quaint port city known as Marseille. After being in power for 20 years, he is at odds with his former protege about when he's going to step down from his position. The mayor faces plenty of challenges as he deals with crime, corruption, and drug lords. The show was canceled after two seasons, as critics felt that it was cliche and dated. Even though this was the first French show to be aired on Netflix internationally, it received better reviews outside of France.
[/nextpage][nextpage]
Between
Jennette McCurdy and Jesse Carere are the stars of Between, which takes place in a town called Pretty Lake. A deadly disease kills anyone older than 22, and this phenomenon puts the city in quarantine. The inhabitants are left to their own devices, and the show plays with various themes, including the desire that trapped people have to escape. While the premise is interesting, the show lacks any real tension and depth. The acting is lukewarm, and there is little character development. If you're looking for a gripping, semi-dystopian drama, there are better shows out there.
[/nextpage][nextpage]
Real Rob
Real Rob, starring Rob Schneider, is a show that sits somewhere between a reality show and a sitcom. The cast all play themselves, but the script is written by Rob and follows the everyday occurrences in his personal and professional life. How this series got past the first season, we'll never know. If you're a big fan of Rob Schneider, then you might enjoy this show for what it is. If you aren't, then you'd be better off watching something else.
[/nextpage][nextpage]
Flaked
Will Arnett is the star of Flaked, which is the story of a man named Chip. He is a recovering alcoholic and, apparently, a self-help tutor. He constantly tries to stay ahead of the game and, as a result, gets himself into all kinds of trouble, including falling in love. Someone is already in love with the girl, though, and that someone happens to be his best friend. While Flaked benefits from having an all-star cast, that wasn't enough to save it from being a flop. The premise just doesn't grab the viewer's attention and was not properly executed.
[/nextpage][nextpage]
The Rain
The Rain is about a pair of siblings that resurface after being in a bunker for six years due to apocalyptic rains that carry a deadly virus. The virus wiped out most of the Scandinavian population, and the siblings are looking for their father, who was a scientist that left the bunker and didn't return. Post-apocalyptic dramas are nothing new, and while the Scandinavian wasteland is a beautiful backdrop, the actual story is quite lackluster, and character development is relatively weak.
[/nextpage][nextpage]
White Gold
White Gold is the story of a group of window salesmen, set in Essex, in the UK during the 80s. They are led by the charming Vincent and are not the most honest people in the world, getting into all sorts of troubles as they constantly lie to their potential customers. They rely mostly on their confidence and good looks. The show is good at portraying what England was like in the 80s, with heavy tones of racism and sexism. While the show tries to be controversial and edgy, it ends up being downright offensive for the viewer to watch.
[/nextpage][nextpage]
Anne With An 'E'
This show is based on a book with the same title and tells the story of a girl that is adopted by a brother and a sister. They thought that they were adopting a boy, but when they arrive at the train station, they are met by Anne instead – a girl filled with boundless energy and personality. Anne of Green Gables is a classic children's book, and the show simply doesn't do it justice. There's some stunning cinematography, but the script severely underperforms. This show had a lot of potential, but, unfortunately, it failed to deliver on that.
[/nextpage][nextpage]
Marco Polo
This is a historical drama based on Marco Polo's early years in the court of Kublai Khan. The story follows Benedict Wong and his life as the Kublai Khan while also exploring a world of greed and war. The costumes and cinematography are fantastic because the Weinstein company produced the show. But that doesn't cover up the fact that the script is quite poor, and there's almost no character development. This was a failed attempt at creating an epic fantasy story, and there are better fantasy shows out there that are worth binge-watching.
[/nextpage][nextpage]
Disjointed
This show follows the story of Ruth Whitefeather Feldman, a weed activist played by Kathy Bates. She hires her son and a group of his friends to run a dispensary for medical marijuana. She also enjoys some recreational smoking, and the show is pretty relaxed. The humor is quite plain and obvious, with lots of "stick it to the man" jokes, and the plot is not very clever either. Kathy carries the show, but it's a waste of her talent, to be blunt (no pun intended).
[/nextpage][nextpage]
Wet Hot American Summer: Ten Years Later
This show brings the group back together after 10 years apart. It is set both in New York City and at the camp. During the reunion, it is made clear just how much everyone has changed and how much they still love one another. Beth states that she plans to sell the camp, and the group does their best to try and stop her. While this is a nice conclusion to a nice story, it's always better to end things on a high. The jokes are a bit stale, and there's little effort concerning the plot. It also doesn't help that some members of the original cast are missing.
[/nextpage][nextpage]
Gypsy
Gypsy is a psychological thriller in which a psychologist forms some risky relationships by secretly invading the lives of her clients. She finds herself totally immersed and starts to behave more erratically as she attempts to free herself from the web of lies. The cast was strong, but the storyline is clunky and seems to drag the actors along. It doesn't help that the title can be seen as a slur for many Romani people. The show was canceled after one season, which is, in all honesty, probably for the better.
[/nextpage][nextpage]
She's Gotta Have It
This show is based on Spike Lee's book that shares the name, following a young woman in Brooklyn that tries to balance her career, family, love, and life. Love is already a lot for her to handle, and she's trying to make her way through three open relationships, and the men are struggling to accept her independence. This show does not deliver on the greatness of the book. While the show did not fulfill its promise, it was brought back for a second season – we'll have to wait and see if it performs better than the first two seasons.
[/nextpage][nextpage]
Hemlock Grove
Here we have the last of the bad shows. Hemlock Grove is a fictional town that seems to attract strange people and stranger happenings. Peter arrives in town and becomes friends with Roman, who is heir to the wealthiest family in town. They try to solve brutal murders together. The premise is far from original, but it is enough to grab the attention. The storylines in the later season were disjointed and did not have any consistent pace. The show will not be renewed for a fourth season.
[/nextpage][nextpage]
Altered Carbon
Now we arrive at the good shows. Altered Carbon is an epic sci-fi drama set 300 years in the future, in San Francisco's Bay City. In this version of the future, humans are able to extract their consciousness into a device, which is then implanted into their spines. When a human body dies, the cortical stack can be removed and placed into another body, essentially making humans immortal. The story follows Takeshi Kovacs, who can start a new life if he can solve the murder of his employer. This show is quite gripping, but there's a lot going on, so be sure to focus.
[/nextpage][nextpage]
Chewing Gum
This show follows the life of Tracey, a 24-year-old woman living with her conservative and religious family in London. She is beginning to discover her own sexuality, and even though she's never had sex, she ends up having erotic dreams that leave her with a nosebleed when she wakes up. She's an endearing and heartwarming character that just wants to learn how to make love. The premise is unusual for television, but it is quite relatable for most teenagers. The acting is great and does the well-written storyline and script justice. This is the kind of show that you're going to want to talk about with your friends.
[/nextpage][nextpage]
The Keepers
This is a documentary show that revisits the unsolved murder of Cathy Cesnik, a nun that taught English and drama in high school. She went missing in 1969, and it wasn't until two months later that the police discovered her body. There were no convictions for her murder, and the culprit was never apprehended. The students that Cathy taught believe that her murder was being covered up to protect the priest. In the 90s, one student spoke out about these claims, but the show takes a closer look and tries to solve the mystery. If you're interested in whodunit shows, this one will keep you at the edge of your seat.
[/nextpage][nextpage]
A Series of Unfortunate Events
Based on the ever-popular books that share the same name, this show tells the tale of three children that were made orphans and had to live with a sinister guardian known as Count Olaf. He is a distant relative that does not seem to have any good intention. The kids soon learn that the Count wants their inheritance. Attempting to keep Olaf away from it, the children have many adventures and learn some of their family's best-kept secrets. While Olaf presents some dark themes, there is a sense of togetherness amongst the kids, and the show remains faithful to Lemony Snicket's book.
[/nextpage][nextpage]
The Curious Creations of Christine McConnell
This show stars Christine McConnell living in a massive, and quite creepy, mansion. She's not the only one living in the house, and the mansion is inhabited by many strange and fascinating creatures alongside Christine, including a raccoon called Rose, who is her faithful sidekick. There is also a werewolf that calls himself Edgar, as well as a mummified Egyptian cat named Rankle. The Curious Creations are the plethora of desserts that Christine makes. This show is a clever combination of DIY and small scripted bits, blending to make a feel-good show. If you're a fan of quirkiness and the 1950s, you're going to love this show.
[/nextpage][nextpage]
One Day At A Time
This show is a remake of the 70s sitcom of the same name and was released in 2017. It depicts a Cuban-American family's day-to-day life, as the mother struggles with her family while adjusting to a civilian's life after serving as a field nurse in the army. There are also themes relating to sexuality, PTSD, racism, and family. All and all, this show is just as good, if not better, than the original. It is heartwarming and believable while also being gritty at the same time. One Day At A time captures the essence of living day to day and appeals to audiences of every age.
[/nextpage][nextpage]
The Great British Baking Show
If you love baked goods, you'll love The Great British Baking Show. Each year, ten new amateur bakers are invited to the tent, and every week, they will have to take on a new baking discipline and various challenges. As a viewer, you'll get to behold the incredible baked creations and also imagine what they would taste like. The best part of the show is that there is no cash prize, just the title of being the best amateur baker. All of the contestants on the show are there because they love baking, not because they love money. This is one of the best cooking shows out there, and although it's fun to watch the inevitable disasters, the standard of baking is very high
[/nextpage][nextpage]
Peaky Blinders
Set in the Birmingham slums in the 20s, the Peaky Blinders gang comes into power under the cautious management of Tommy Shelby, the eldest son. The family betting shops and pubs are not enough, and Tommy will do just about anything to make the Peaky Blinders the most powerful gang in the country. They're thrust into a world where they have more money than they ever thought possible, but success comes with a price. The show is a period drama that deals with themes that are relevant today. Each season leaves you wondering how things will ever work out and eager for the next one.
[/nextpage][nextpage]
The Defenders
The Defenders is another Marvel miniseries that features favorites like Daredevil, Jessica Jones, Luke Cage, and Iron Fist. They band together in New York City to fight against The Hand, their common enemy. It's fun to watch this oddball group of superheroes work together for a cause they all share. This is a great show for any Marvel fans out there, and not only are you able to see your favorite heroes in action, but this is an excellent miniseries when it comes to character development. The more you learn about the characters, the more you become invested in their stories.
[/nextpage][nextpage]
Crashing
Don't confuse Crashing with the American show that shares the same name. This is a UK-based show and depicts the lives of six people in their twenties that decide to live with one another as the property guardians of a hospital that is no longer in use. Living in this kind of place comes with its own benefits and detriments. While they don't have to pay a lot of rent, there are a lot of rules that they need to abide by, and they manage to get themselves into all kinds of situations. This is a truly unique series. The setting is unusual, and the unconventional group forms some interesting relationships.
[/nextpage][nextpage]
On My Block
Set in LA, On My Block is the story of four childhood friends who have their relationships tested when they move into high school. While they face issues that are familiar to most of us, this is not an average high school drama. The characters have to learn about love and life, while themes of gang violence are displayed. This show discusses everything that most teenagers face, though this time, they are not facing their problems from a privileged perspective. These teens are living in a world where every decision they make influences their future.
[/nextpage][nextpage]
Sense8
The Wachowski sisters created this show. If you don't know them, they were the same people that directed the Matrix saga of movies. Sense8 follows the story of eight strangers from around the world who learn that they are all psychically connected to one another as a result of being 'birthed' from the same person. They must work together to avoid 'Whispers', a man that threatens to hunt them down and capture them to remove their psychic abilities. This is a thrilling original show that will keep you on your toes throughout. It deals with loss, love, and connecting to others.
[/nextpage][nextpage]
Daredevil
This show is based on the Marvel comic of the same name and follows Matt Murdoch, a lawyer by day and a vigilante crime fighter by night. Because he was blinded as a child, Matt learns that his other senses are more powerful, especially when nighttime comes. Throughout the story, he discovers New York City's criminal underworld, and he takes things into his own hands to pick up where the justice system lacks behind. Daredevil is an effortless blend of humor and drama, capturing the comic's essence with fantastic character development.
[/nextpage][nextpage]
Narcos
Narcos is a show based on the true story of Pablo Escobar, a Columbian drug lord. The first two seasons depict how he became one of the most infamous distributors and suppliers of cocaine in the world. There is also a focus on Pablos' relationship with the DEA, particularly agent Steve Murphy, who is determined to bring the drug lord down. Narcos is addictive, just like its subject matter, and this is particularly true when it pays attention to Escobar. You better hold onto your seats because this is a wild ride.
[/nextpage][nextpage]
The End of the F***ing World
This show is also based on a book and is the grim story of a boy called James, who thinks that he may be a psychopath. He develops a relationship with Alyssa, one of his classmates, and they run away together. Alyssa sees this as an opportunity to escape her troubling home life, while James thinks this would be an excellent opportunity to take his first-ever human life. As they travel, their relationship deepens and becomes more interesting. You're going to want to binge-watch every episode of this thrilling show.
[/nextpage]