You don't need cable anymore to watch HBO online. In this article, I will show you how to watch HBO without Cable.
HBO, formerly known as Home Box Office, is a pay television network in the United States. Operating since 1972, it is one of the oldest premium television services. It has recently seen a worldwide expansion in recent years, thanks to its award-winning original programming and its impact on popular culture.
Some of the most well-perceived shows broadcasted on HBO shows include Game of Thrones, Chernobyl, Euphoria, Westworld, Barry, Last Week Tonight with John Oliver, The Magical Wand Chase, and dozens more.
Just because cable TV services are now on the verge of obsoletion, we have seen a marginal increase of user count on streaming services even when compared to the metrics from the past couple of years. HBO was one of the first television networks that embraced the change and launched its online streaming platform for cord-cutters.
Now that you are here, be sure to go through this complete guide to watch HBO without cable.
How to Watch HBO Without Cable
Users with a cable TV subscription can watch HBO without any issues. Since cord-cutters are totally on the opposite end of the spectrum, an active cable TV connection isn't a viable solution.
OTT internet television services solve this problem. By switching to such services, you not only free yourselves from exploitative contracts but also save hundreds of bucks per year on television bills.
Below is a list of some of the live TV streaming services that offer HBO channels, as well as original HBO movies and shows on-demand.
HBO is Streaming on Hulu + Live TV

Hulu's live TV service started as an ambitious project, which received overwhelmingly positive feedback on its launch and turned out to be a great choice among cord-cutters.
The monthly plan of $54.99 gives you 65+ top channels, maintaining a decent balance of live entertainment, news, and sports content. Hulu's on-demand streaming library is also included in the plan, which is definitely a plus point. In case you don't need live TV, then you only have to pay $5.99/month.
Although you get plenty of popular live TV channels and premium on-demand content with Hulu's subscription plans, they do not include HBO in the first place. For HBO, you also have to add the HBO Premium add-on, which costs an additional $14.99/month.
With the add-on, you get access to live HBO streams, along with on-demand HBO shows and the latest movies through Hulu. As you also get 50 hours of cloud DVR storage with the Hulu + Live TV subscription, you can record your favorite HBO shows and watch them later.
On the same internet connection, you can watch HBO on up to five screens simultaneously. If you want to share your subscription with three more people, the Unlimited Screens ($9.99/month) add-on is a necessary addition. Read our detailed review of Hulu Live TV.
Watch HBO Online With Amazon Prime Video
HBO is available on Amazon Prime Video as a standalone channel. With the HBO channel on Prime Video, you can stream all the HBO programming, including the latest episodes of HBO originals, movies, documentaries, comedy, kids, and sports-centric content.
Head over to amazon.com/HBO, and complete the purchase of the HBO channel on Prime Video. It only costs $14.99/month, but you also need to pay for the Prime Video subscription. If you already pay for the Amazon Prime membership, then you won't be charged any extra fees.
Watch HBO Without Cable With AT&T TV Now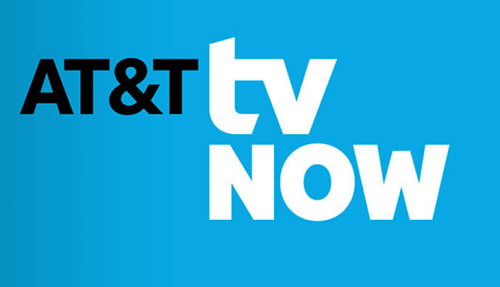 Since AT&T owns Warner Media, the parent company of HBO, AT&T includes premium HBO channels in its AT&T TV Now packages for free.
Starting from $65/month for the PLUS package, AT&T TV Now is definitely on the expensive side. But, you get 45+ popular American channels, as well as HBO, HBO Family, and HBO Latino under a single subscription. The MAX package ($80/month) also covers HBO, with 80+ channels and Cinemax.
AT&T TV Now also gives you 500 hours for DVR recording. You can schedule recordings for your favorite HBO shows and store them for a maximum of 90 days. If you forget to schedule DVR recording, you can always catch up on the latest episodes of HBO shows from AT&T TV Now's the on-demand content library. Check out AT&T TV Now Review, Plans, Pricing, and Features.
The Roku Channel
Roku device or Samsung Smart TV owners already know about The Roku Channel. It shouldn't be confused with the Roku Channel Store, which offers other streaming services for Roku devices. The service is also accessible from therokuchannel.com, and you don't need to own a Roku device.
The Roku Channel is a live and on-demand streaming service, which gives you access to 10000 movies, TV shows, and sports content without a monthly or yearly subscription. If you want premium content, then you have several major content providers to choose from.
Fortunately, you have to option to select HBO, which lets you stream pretty much everything you can watch on the HBO channel live or on-demand.
It will cost you $14.99/month only, and new subscribers get a 7-day trial period. The Roku Channel is a free streaming service in general, so you won't have to pay for an extra subscription.
Use HBO Now to Watch HBO Without Cable
HBO Now is HBO's official on-demand streaming service. It doesn't offer the live HBO channels. But, you can catch the latest movies and TV show episodes on-demand as soon as it premieres on HBO in the United States.
You can opt for either the standard $14.99 monthly subscription, or sign in to HBO Now with your Hulu and Prime Video subscription (only if it includes HBO Premium).
Can I Watch HBO on Roku, Fire TV, Apple TV, or Chromecast?
You can watch HBO on all the popular streaming devices, including Roku, Fire TV, Apple TV, and Chromecast. The streaming services that we have listed above are compatible with all the devices. On the other hand, the selection of a streaming service solely depends on your preference and watching habits.
Bottomline
This guide contains all the necessary information you need to know for watching HBO without cable. The streaming services we have mentioned in this guide are accessible on a vast range of devices, which shouldn't be a problem for cord-cutters anyways.
If you have any doubts regarding the services and its subscription plans, hit us up with your queries in the comments below.