If you are a music lover, then Soundcloud has got your back. It is the stop point for music lovers to upload music and podcasts. It is a user-friendly app and now has a special deal of Soundcloud for students.
Soundcloud has introduced a plan for students called Soundcloud Go+. College and university students can access Soundcloud's premium listening subscription for 50% off the price.
Students pay $4.99 per month to access over 200 million tracks, ad-free listening, high-quality streaming, and track downloads for offline listening. Read on to find out more about this service for students.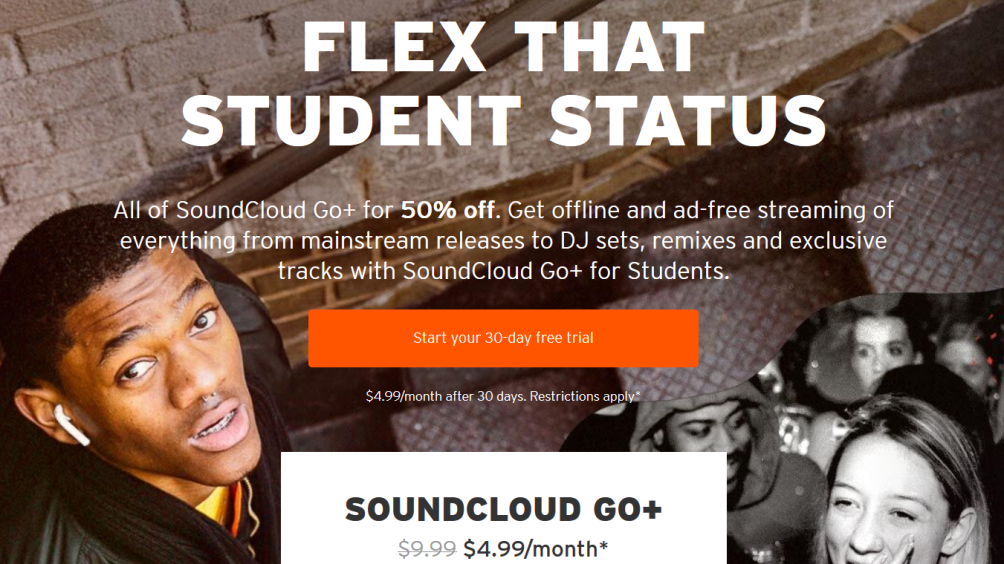 What Is Soundcloud?
Soundcloud is the leading open audio platform that is powered by a community of creators, listeners, and curators.
It empowers the world's audio creators with the top tools, services, and resources to make and grow their careers. Soundcloud has over 200 million tracks sourced from 20 million creators in over 190 countries.
After uploading audios and podcasts, you can share them privately with your friends or publicly to sites, blogs, and social networks. With just a click, you can share sounds on Tumblr, Twitter, Foursquare, and Facebook.
There are multiple sharing apps built on the Soundcloud platform that you can use to access it. Also, it is compatible with the official Android and iPhone apps.
Soundcloud Go+
Soundcloud Go+ is the plan for college and university students at a 50% discount. You get all the benefits of Soundcloud premium like offline and online listening, ad-free listening from mainstream releases to remixes and DJ sets.
Also, you will be helping millions of new artists to start and grow their young careers on Soundcloud. Soundcloud for students also gives all students access to exclusive content, high-quality audio, and half-price audio.
After subscribing to Soundcloud Go+, you get instant access to hits immediately as they are uploaded. Also, there is a feature of flexing your tastemaker status that allows you to suggest music that people should be listening to.
You can also connect with artists in real time. Soundcloud is the only platform where music creators and fans interact and move the music culture forward.
How to Use Soundcloud
Go to Soundcloud.com
In the top right corner, select 'create an account'
Choose whether to sign in with your email or Facebook account. Alternatively, you can create a Soundcloud profile using your email address.
Create a password that you can remember and answer personal details like profile name. Check your inbox to confirm your account creation.
After creating an account, then follow your favorite artists. You will create a stream equivalent to social media feed.
Type the artist's name in the search bar, select 'people' on the left, and then select 'follow'.
Add podcasts too like you followed an artist above.
To play hits, go to the charts section and select what you want to listen to.
You can also upload your own music (for musicians) and discover new music.
Costs
Soundcloud is free for amateurs, but if you want to get the Premier version it costs $9.99. If you use Soundcloud for students, you get a 50% discount, but you'll have to prove you're a student.
Soundcloud subscribers can give two cents in the comment section towards a good cause. Also, when you press the 'share' button, you are helping and empowering music creators to grow their culture.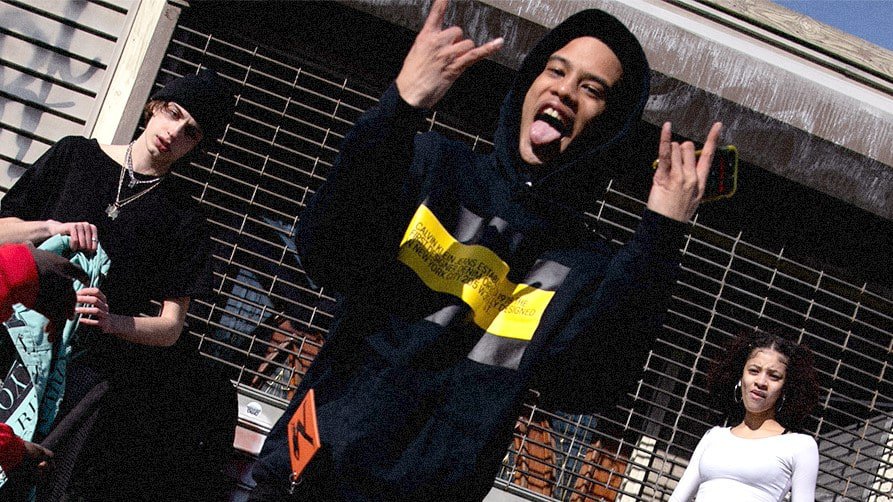 Conclusion
Soundcloud Go+ is the subscription plan for college and university students. After confirming your student status, you can access more music and audio for less. This student plan costs $4.99 per month.