–
[nextpage]
Black Friday Cash Back Apps
Black Friday is one of the most chaotic days of the year. Whether you're leaping into the holiday season filled with unrestrained joy, or you put on your best Ebenezer Scrooge impression and face them begrudgingly, there's one thing that nearly every family in the world is bound to be doing around this time of year: gradually piling up gifts for their loved ones. Christmas shopping can be extremely stressful, not to mention extremely expensive, but luckily, we all carry a tiny piece of technology around with us in our pockets to lower those prices ever so slightly.
Click NEXT to find some of the best apps out there to save you money this Black Friday.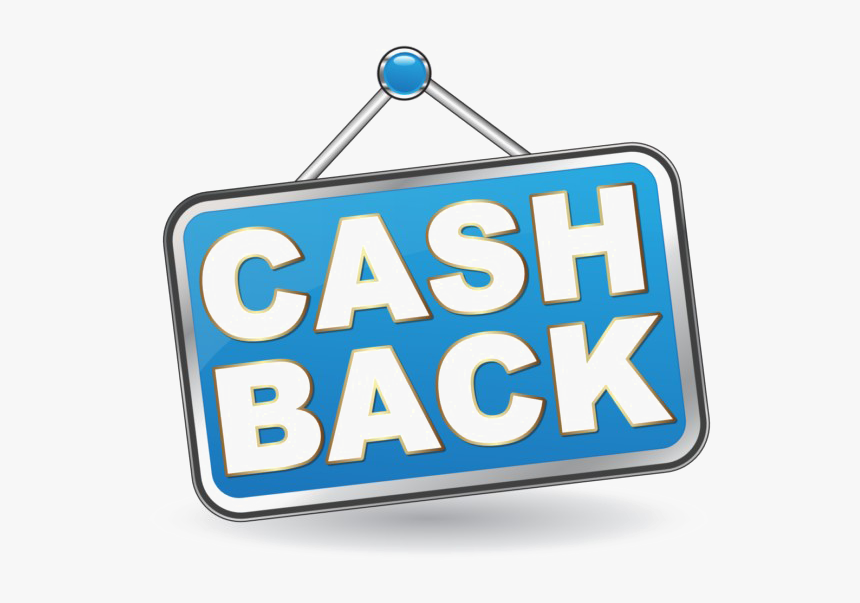 [/nextpage][nextpage]
Amazon
Amazon's primary website is not very mobile-friendly, but that hasn't gotten in the way of the company becoming a behemoth of retail in North America. Thankfully, there is an Amazon app, which distills the contents of the website to a version that works much better on mobile devices. Newer versions of the app come with Amazon Alexa, which is an AI assistant that can offer an almost hands free experience. Amazon already has plenty of Black Friday specials live that are waiting for you to claim.
[/nextpage][nextpage]
eBay
If you enjoy bidding for the best holiday gifts out there, but don't want to sit at your computer for half of November and most of December, then the eBay app has you covered. It comes with useful bid and price alerts that allow you to know exactly when you should make that purchase you've been waiting for, and when you need to start bidding again, without having to open your email suite or check your eBay account.
[/nextpage][nextpage]
Best Buy
The Best Buy app is one of the smoothest, most comprehensive shopping apps out there. Unlike the majority of other retail apps, this one is clearly built with the DIY-enthusiast in mind, making it a fantastic addition to your arsenal of shopping utilities for Black Friday. It features a QR scanner that can be used to view detailed information about products in-store, as well as build a wish list. There are detailed reviews and ratings for products available as well.
[/nextpage][nextpage]
Target
The Target mobile app, which is compatible with both Android and iOs, is quite useful in a pinch. Like the Best Buy app that we mentioned previously, this one was very clearly designed to enhance the shopping experience in-store. There are detailed listings of products, and they even let you know which isles certain products are in. There are store maps, user-reviews of all products, and Cartwheel integration, which is Target's deal and in-store coupon aggregator.
[/nextpage][nextpage]
Walmart
Walmart's mobile app is also compatible with both Android and iOS devices. It features weekly flyer scans, which include Black Friday and Cyber Monday when they are available. The app also boasts Walmart Pay functionality, which is a method of mobile contactless payment that you can use when checking out without help from a self-scanner or store attendant. There is an internal receipt storage feature that makes budgeting much easier, as well as discounts on select items for in-store collection.
[/nextpage][nextpage]
Macy's
The Macy's app, which is compatible with Android and iOs mobile devices, comes with quite a nice starting bonus. You receive 25% off of the first order that you place with the app. There is also a built-in barcode scanner that provides you with detailed listings about various products in Macy's stores, and also allows you to check the availability of variants of those products. The app features store maps and directories, though they are not quite as comprehensives as the maps in the Target app.
[/nextpage][nextpage]
Home Depot
The Home Depot app is great for projects in home improvement during any time of the year, but it really outdoes itself during the holiday season. It actually performs quite a lot better than many of the other retail apps you'll find out there. It features detailed maps of various stores, as well as item locations in isles, which helps a lot, since most Home Depot stores are labyrinth-like in nature. You also receive almost-real-time availability status reports of departments and products.
[/nextpage][nextpage]
Lowe's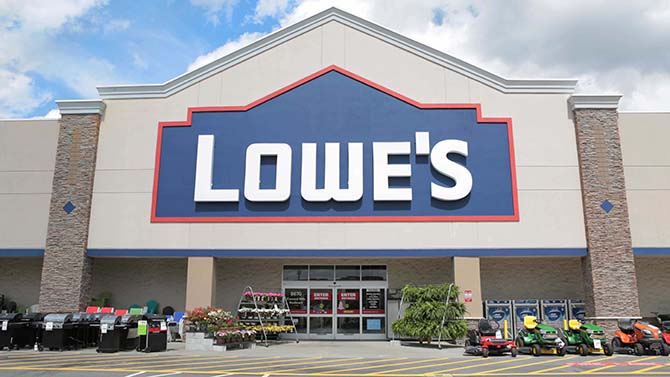 Lowe's actually has a number of mobile apps, but the most popular one is the aptly named Lowe's mobile app. It works on both Android and iOS devices, and has some pretty impressive features, such as an in-store locator for pretty much all of their products, as well as a storage system that you can use to save your favorite items. There are some easy-to-use watchlists and shopping lists that are perfect for the holiday gifting seasons, as well as barcode scanners that provide product descriptions.
[/nextpage][nextpage]
Menards
The Menards app is an extremely comprehensive retail shopping accessory that is useful both in the store and from your couch. Some of the best features include an augmented reality tool that allows you to see what various items would look like in your home, as well as calculators that add up the cost and quantity of raw materials that you will need to perform your next home improvement project. Like most of the other apps, there are also barcode scanners that provide product details.
[/nextpage][nextpage]
Overstock.com
Unfortunately, there is no physical store for Overstock to showcase in their app, but that does not mean this app won't be extremely useful during the Black Friday season. It features a fantastic augmented reality tool that allows you to see what an Overstock product would look like in your home, as well as virtual scratch to win coupons that make saving money more fun. You'll receive personalized email and in-app notifications to keep things organized.
[/nextpage][nextpage]
Wayfair
Wayfair offers Android and iOS apps that provide targeted access to what Wayfair describes as the biggest online catalog of home décor and furniture out there. With this app, you'll be receiving daily, limited deals that start from 12pm every day, Eastern time. There are also a number of interactive mood boards that allow you to post and change home improvement and decorating ideas with other users. There's a special checkout optimized for the app as well.
[/nextpage][nextpage]
Sears
The Sears app is one of the simpler apps on this list, but that doesn't mean it isn't good at what it does. When using it, you can expect professional, unbiased insights and reviews on various items from Consumer Reports, as well as direct customer support from sales representatives from Sears-sold brands like Sharp and LG. You will receive access to exclusive promotions and sales, and adverts and circulars that are updated every week, as well as for Black Friday.
[/nextpage][nextpage]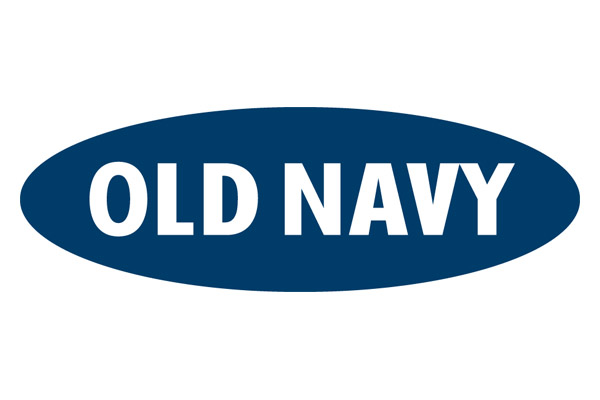 The Old Navy app, which is available for iOS and Android, comes with quite a few useful features that will make your Black Friday shopping experience a little more convenient. It boasts a barcode scanner that will let you view some informative item descriptions, as well as information regarding variants of those items. You can order online from a number of GAP brands, like Banana Republic, Athleta, and Piperlime. Finally, there are also products listings that can be shared.
[/nextpage][nextpage]
Capital One Shopping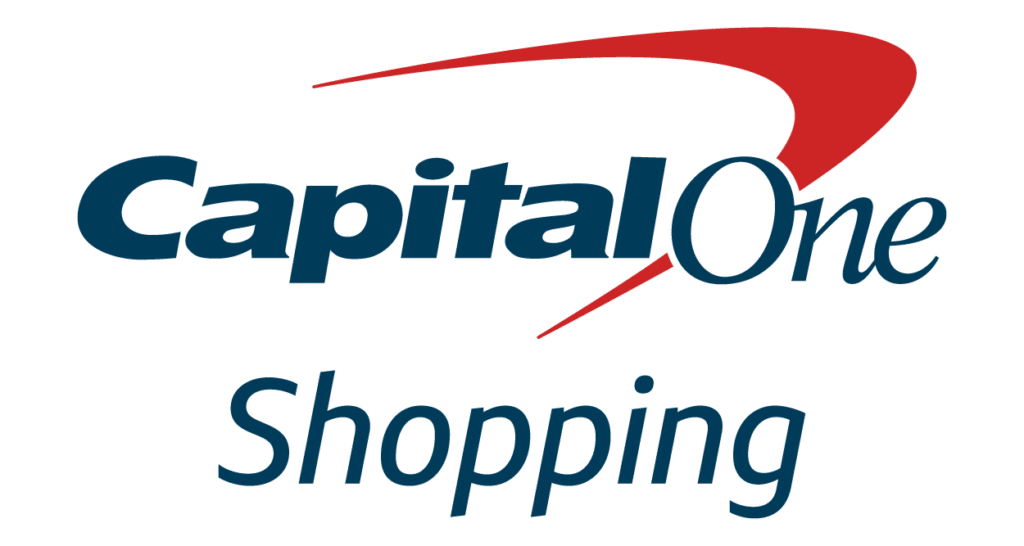 Rather than an app, Capital One Shopping is a browser extension that can be added to your browser for free, and allows you to save money on your online purchases. The extension looks for better offers from different merchants when you are browsing with different online retailers. After you have tested all of the coupon codes that are available, Capital One Shopping will apply the best on from the lot, and showcase your potential savings.
[/nextpage][nextpage]
Ibotta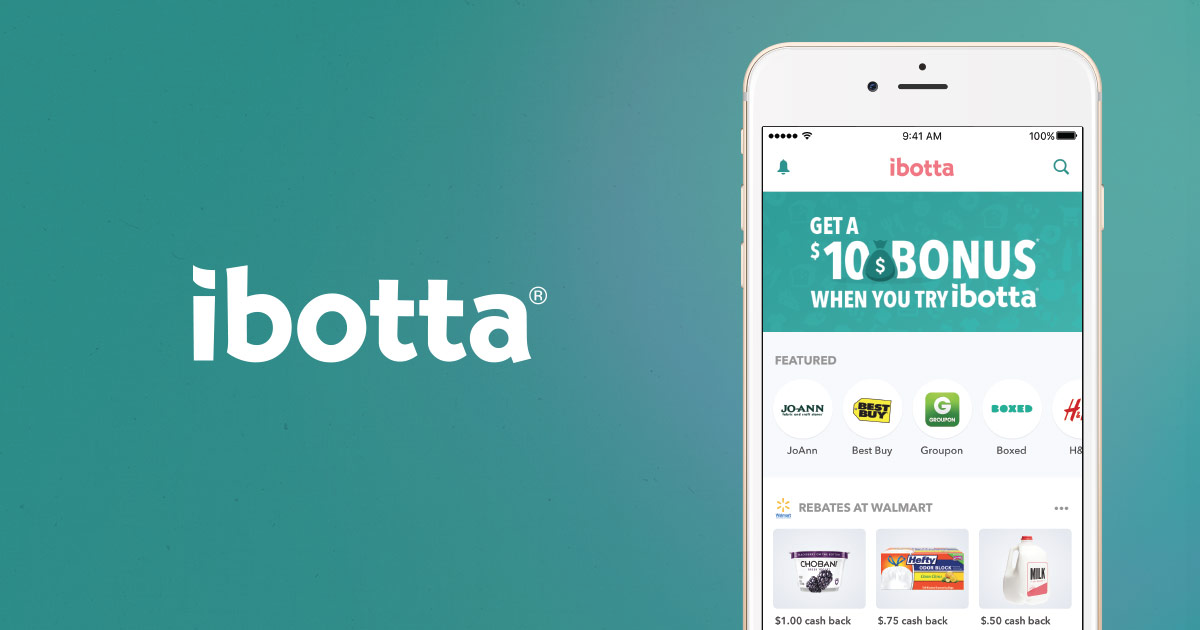 This is a cashback app that works with some of the top retailers in North America, like Amazon and Walmart, and even regional stores, home goods retailers, and apparel shops. It works any time of the year, but most of their discounts and deals will be available during the holiday season, making this prime time to use this app. Unlike the majority of other apps, the money-saving power of Ibotta is not restricted to online purchases, as you can also take a picture of your physical receipts, and retroactively claim your reward.
[/nextpage][nextpage]
Rakuten Ebates
This app offers you discounts of up to 40%, and sometimes higher, for over 2 500 retailers across the country, and many of those include some fantastic promotions for Black Friday. With the app, you'll find some heavy discounts from some of the top retailers out there, like eBay, Amazon, and Samsung. There are also some special discounts for rides taken with Lyft, which is a great way to beat the hectic traffic that often comes with Black Friday. You'll receive a notification each time a new deal comes online.
[/nextpage][nextpage]
Retail Me Not
The Retail Me Not mobile app is one of the originals, and is still one of the best out there. You can receive up to 70% on selected discounts, and 15% cash back with certain partners – this app might offer some of the best Black Friday deals possible. What's more is that it has 36 shopping categories to choose from, from groceries, to restaurants, to travel, to electronics. There are targeted local offers that are available via the Near Me feature, as well as online and in-store coupons available each week, increasing in volume during the holiday season.
[/nextpage][nextpage]
BeFrugal
This app has cash back relationships with over 5 000 different stores and retailers, and offers coupons with around 50 000 stores and shops, where you are able to receive up to 40% off on certain items. As you can tell, this app has quite a lot of partners, from restaurants to travel vendors, to the best electronic and apparel brands in the country. The app also pays special attention to the entertainment industry, with offers from Ticketmaster and StubHub available via the app.
[/nextpage][nextpage]
Drop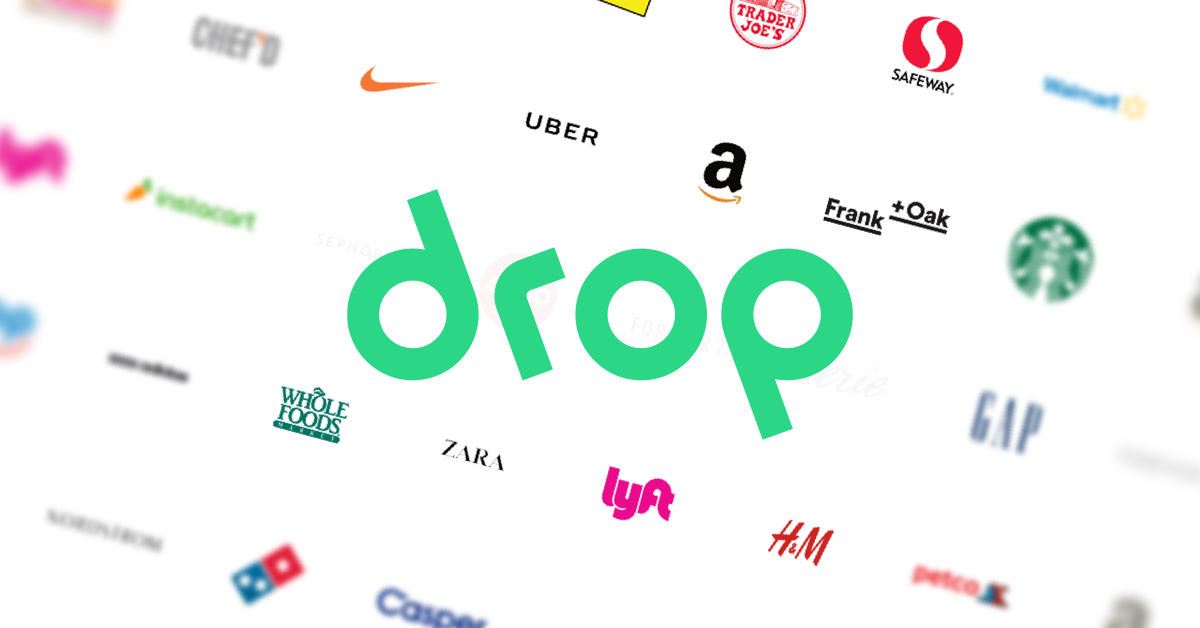 The Drop app provides an extremely user-friendly cash back experience that rewards you for making direct purchases from the app, which is extremely easy, making earning great rewards as easy as pressing the 'Check Out' button. You don't have to activate any plugins or scan any receipts. The app works with plenty of dining, retail, and travel brands, providing you savings from a variety of industries. If you are looking for a simplified online saving experience, then this is the app for you.
[/nextpage][nextpage]
Deal News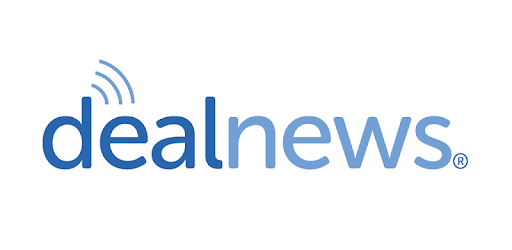 Deal News is an app that is available for both Android and iOS platforms. While it does work every day of the year, it really comes to life during the holiday season, especially around Black Friday and Cyber Week, where the average volume of specials and deals skyrockets. All of the deals presented by the app have been evaluated by professionals who do this kind of thing for a living, making them far more likely to be worth your time than the random specials you might come across from a Google search.
[/nextpage][nextpage]
Shopular
Shopular puts its mobile users first by collecting personalized offers and deals from dozens of retailers. It works using geo-location technology that lets the app know precisely where you are, in combination with a complex intelligence engine that learns your preferences based on your previous shopping history. Because you will be able to determine which deals you actually view, the Shopular experience is hardly ever an overwhelming one.
[/nextpage][nextpage]
Flipp
Unlike a number of other discount apps, Flipp does not become redundant throughout the year, but it does come to life during the holidays. You would be best off using it to accumulate and study Black Flyer and Cyber Week ads as soon as they come out, which is generally a couple of days before the actual holiday, depending on the store and retailer. The app works with over 800 participating retailers, including big names like Macy's and Walmart.
[/nextpage][nextpage]
Shopkick
Shopkick is an app that works with Android and iOS devices, and is a loyalty app that allows you to earn actual rewards with every purchase that you make at selected stores. The reward point system can be redeemed for gift cards from Amazon, Walmart, and more. You can make use of the barcode scanner for purchases in-store, and the mobile checkout option for purchases that you make from the comfort of your couch.
[/nextpage][nextpage]
Santa's Bag
Unfortunately, the Santa's Bag app is only available for iOS devices. It is the perfect app for people who tend to spend money on a few gifts that were not in their budget. The app is essentially a gift list that allows you to create and manage various budgets for each person that you will be buying gifts for. You can track the days leading up to Christmas, and view how much you have already spent on your budgets.
[/nextpage]