Mobile games have never been more popular than they are now, thanks to smartphones. At present, mobile games comprise a significant chunk of the gaming community. There is a wide range of games and experiences for both Android and iOS devices.
Some of these games have become massive hits with millions upon millions of downloads. Check out some of the most played game apps below.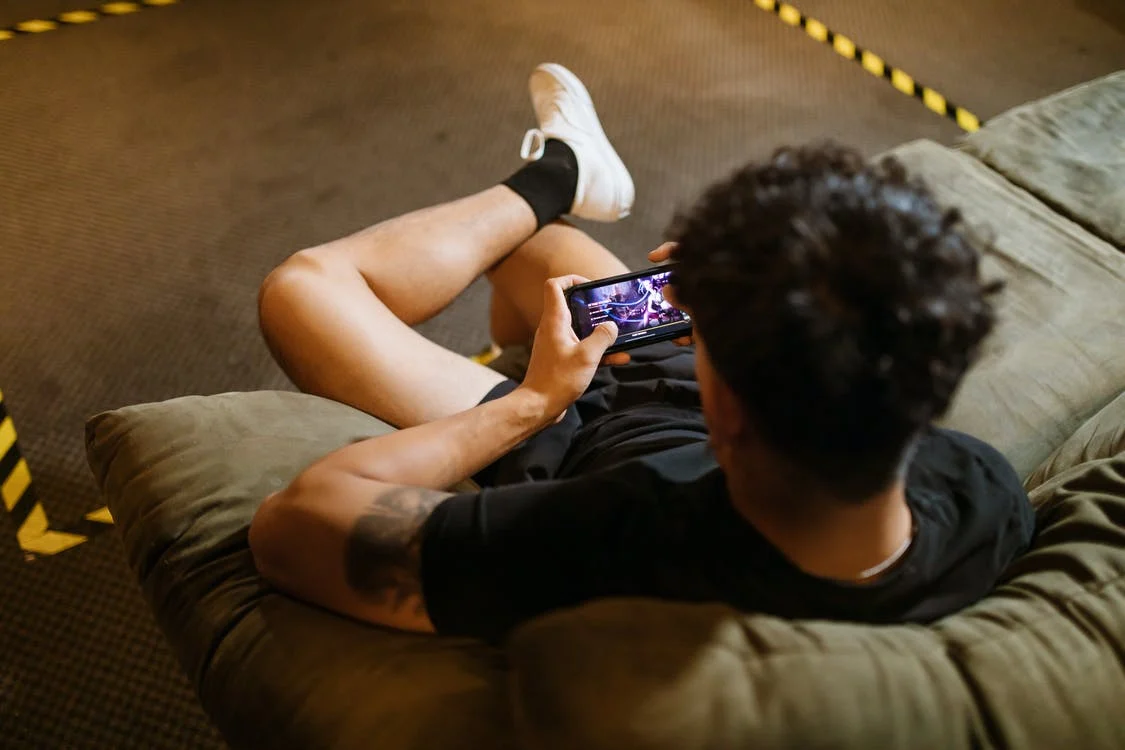 Among Us
Among Us became a household name during the pandemic. Twitch streamers have helped this social deception game gain a following since its release in 2018. Groups of up to 10 players take on the roles of adorable space blobs in this hectic, frustrating, and fun game.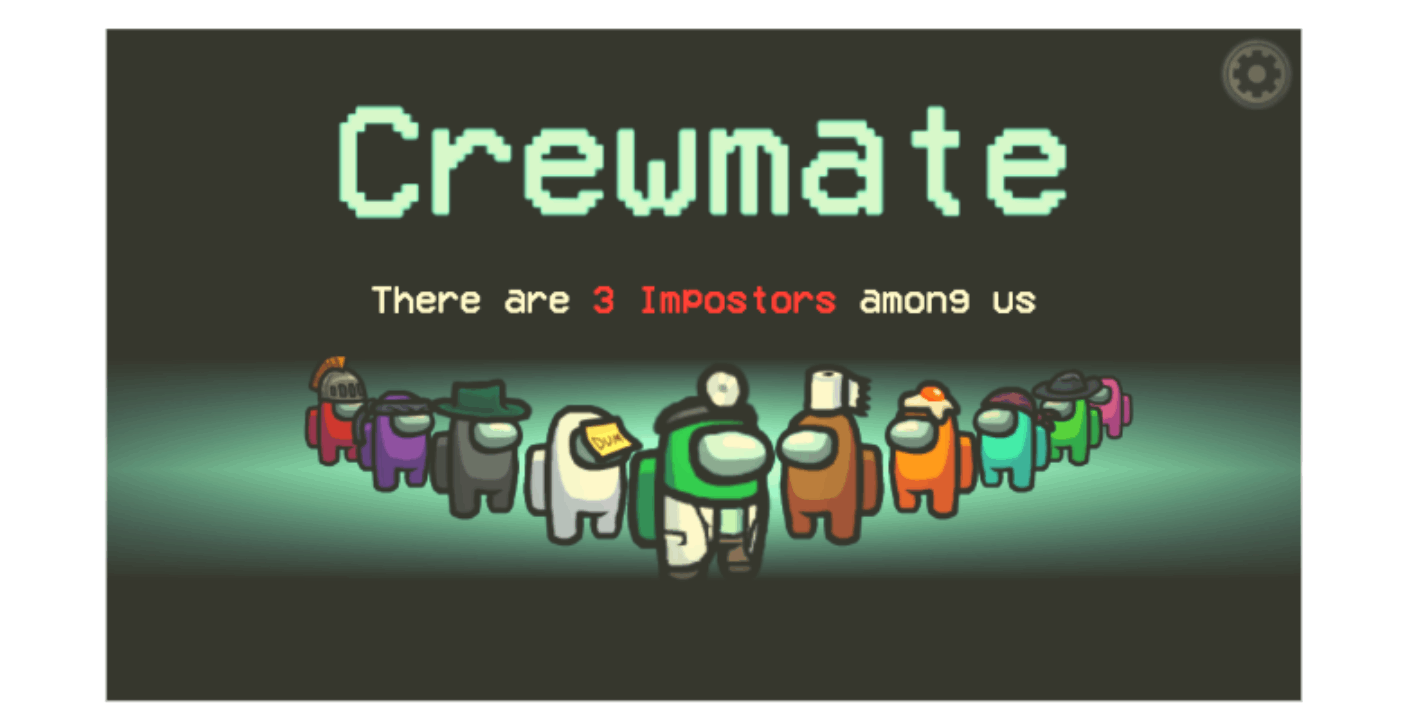 One or more gamers acting as an ally are stalking the gang while accomplishing duties and repairs around the ship. Discovering the imposter's identity before they kill everyone and take the game is a lot of fun.
Nothing is better (or worse) than playing a game like Among Us with a group of close friends with the excitement brought by deception. Among Us is available on the Google Play Store and the Apple App Store.
Candy Crush Saga
It's impossible to escape the pull of match-three puzzle games, which have captivated both young and elderly alike. Candy Crush has been around for a long time that captured millions of players. The gameplay is simple: like-colored candies must be placed in the same position on the grid to score points.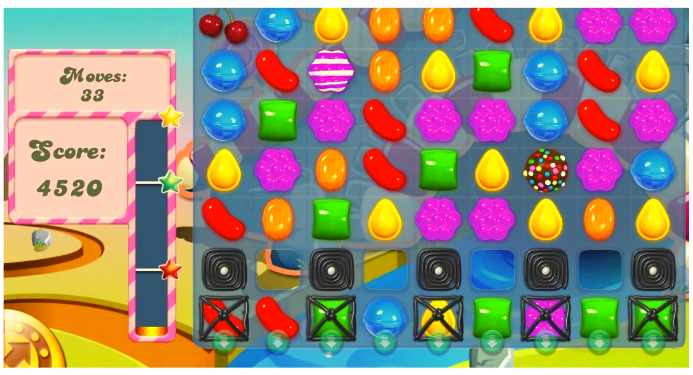 Free-to-play games had their first major success when Candy Crush Saga was released. However simple and repetitive gameplay may appear at first glance, the addictiveness of the design remains strong and consistent. Convenience is a hallmark of Candy Crush Saga, and it's hard to beat.
The Candy Crush Saga game is free on the Google Play Store and the Apple App Store. Several in-app purchase items are available, such as extra lives and moves.
Clash of Clans
The gameplay in Clash of Clans combines engaging tactical elements with charming isometric graphics. Playing online adds to this winning recipe, making the game more enjoyable. Battles are exciting, and the fact that the game is free just adds to the appeal.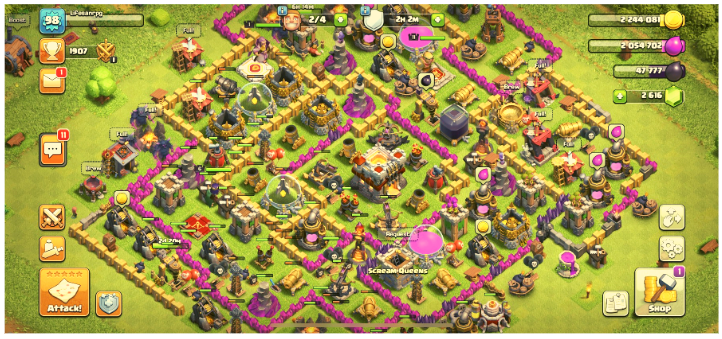 There are many things to enjoy in the Clash of Clans game, including joining a clan, fighting a clan war, forging alliances to win wars and win magic items, planning battle strategy with spells, troops, and heroes, and collecting resources, stealing loots, and many more.
Clash of Clans is free on the Google Play Store and Apple App Store. There are in-app purchase items available for in-game resource packs and in-game currency.
Despicable Me: Minion Rush
The yellow beans of Despicable Me swiftly become some of the most recognizable characters, having started as funny sidekicks in the movie franchise. In reality, the Despicable Me: Minion Rush game is just another Temple Run featuring Minion characters, but that does not stop the game from becoming a huge hit.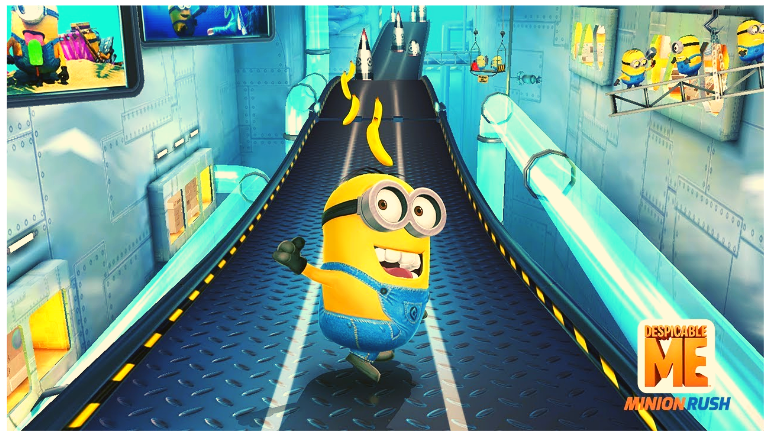 Minion Rush is an endless running game that can be played offline anytime, thanks to a partnership between Illumination, Universal, and Gameloft. Explore a variety of locations while avoiding dangerous traps, slaying hideous foes, and gathering an abundance of vibrant Bananas.
They have a goal now that Gru is no longer there: to become the world's greatest Secret Agents. The Despicable Me: Minion Rush is free on the Google Play Store and Apple App Store.
Dragon Ball Z: Dokkan Battle
One of the most popular franchises of all time, Dragon Ball has had a decent amount of success with its games. Most notably for Dragon Ball Z: Dokkan Battle, which has rapidly grown to be one of the most downloaded mobile games in the world with a regular stream of content updates.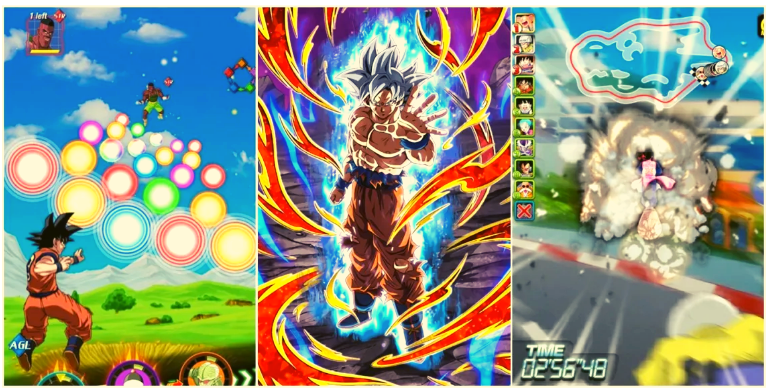 It has a unique gaming system combining card collecting, riddles, and board games in a bright and exciting package. The game is surprisingly well-polished, even though it can sometimes be tedious because sometimes players might need to spend money for in-game items.
The Dragon Ball Z: Dokkan Battle game is available on the Google Play Store and the Apple App Store.
Fruit Ninja
Fruit Ninja is a simple game that requires players to swipe their fingertips across the screen. Players must do what they can while avoiding explosives that can finish the game. As a result of Fruit Ninja's simplicity and the game's addictive nature, it has become one of the most played mobile games of all time.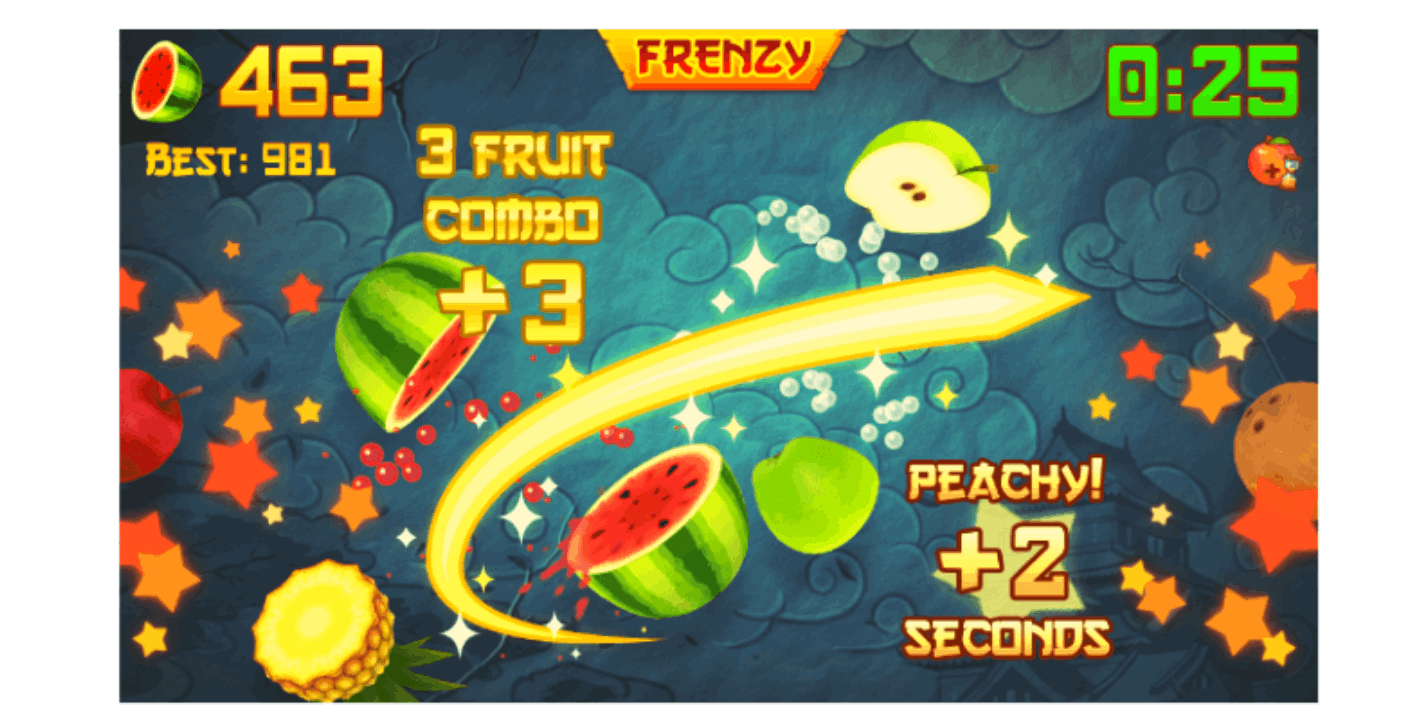 Virtual reality and motion-controlled versions of Fruit Ninja allow players to experience the game's fruit-cutting action in new ways. Take the sword out of its sheath and start killing with the three classic game modes that billions of players know and love.
In the fan-favorite Arcade mode, you can try to get a new high score by avoiding bombs and making huge combos with the help of the special Double Score, Freeze, and Frenzy bananas. Fruit Ninja is free on the Google Play Store and the Apple App Store.
Garena Free Fire
Garena Free Fire is a free-for-all game with 50 players. Even though it is not an original idea, Free Fire is successful. It is topping download charts everywhere and making billions of dollars. Which it notable, given that the battle royale trend is still going strong and new games are coming out every day.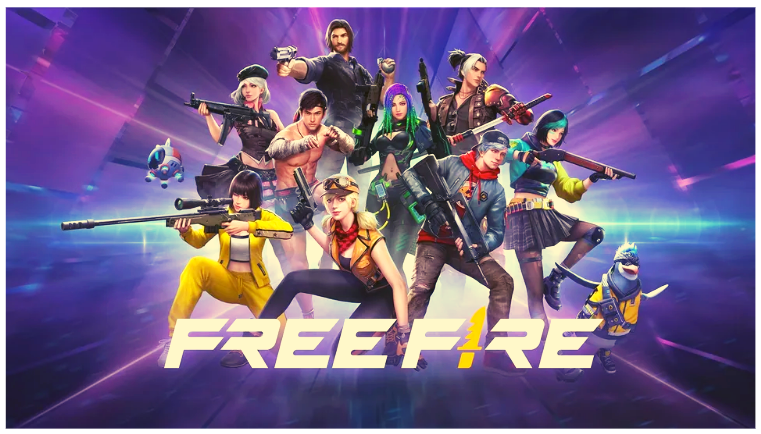 Each 10-minute game puts the player on a remote island with 49 other people who are also trying to stay alive. The objective is to stay in the safe zone for as long as you can. Players can choose where to begin with their parachutes.
There is only one goal: to stay alive and do what you are supposed to do to be the last player standing. Garena Free Fire is available on the Google Play Store and the Apple App Store. There are available in-app purchase bundles in exchange for in-game currency.
Jetpack Joyride
In Jetpack Joyride, players guide Barry Steakfries through different places as he tries to escape a top-secret lab with the game's namesake jetpack. Jetpack Joyride is easy to play like most successful mobile games, but those who want a challenge can find one.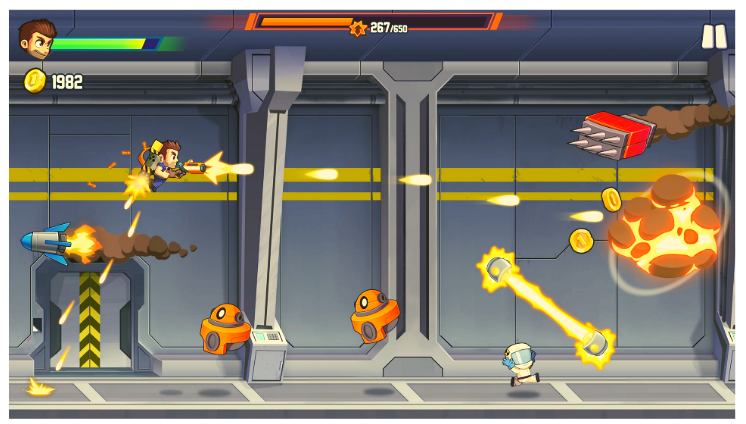 Players can get more points by doing extra tasks and missions in the game. When you add in the crazy cartoon look and the constant updates, it's easy to see why Jetpack Joyride was such a big hit.
Take Barry Steakfries in his never-ending race to beat the scientists to the end of the lab by using cool jetpacks, stylish costumes, and crazy vehicles. People can install the Jetpack Joyride from the Google Play Store and the Apple App Store.
Pokemon Go
Only a few games had taken the world by storm as Pokémon Go did in 2016 when it came out. It is the undisputed champion of the mobile market. Pokémon Go became very popular almost overnight.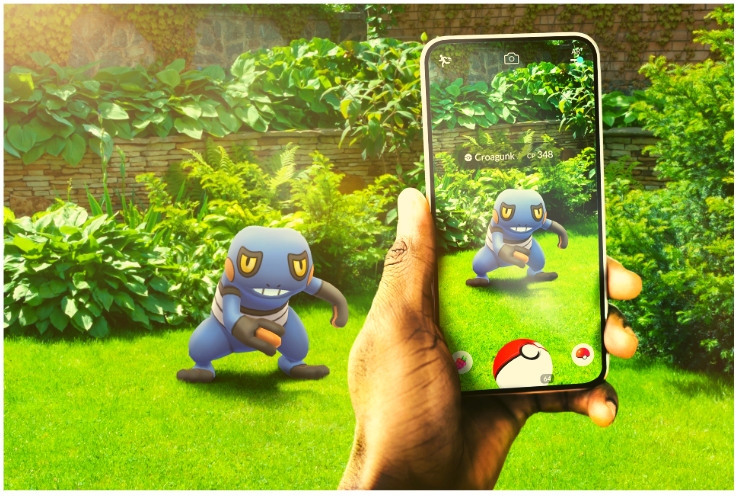 People walked all over their hometowns looking for animals to catch and old memories to relive. After adding more Pokémon and new battle and raid systems, the game became what is without a doubt the most popular mobile game of all time.
Trainers worldwide find Pokémon as they go out and learn about the world around them. Pokémon GO has been downloaded more than 1 billion times worldwide from the Google Play Store or the Apple App Store.
PUBG (PlayerUnknown's BattleGrounds) Mobile
The first version of PUBG became popular when the battle royale genre became popular. This competitive online shooter started on PC and then moved to consoles and mobile phones. The goal of this game is simple: be the last one standing at the end of the match.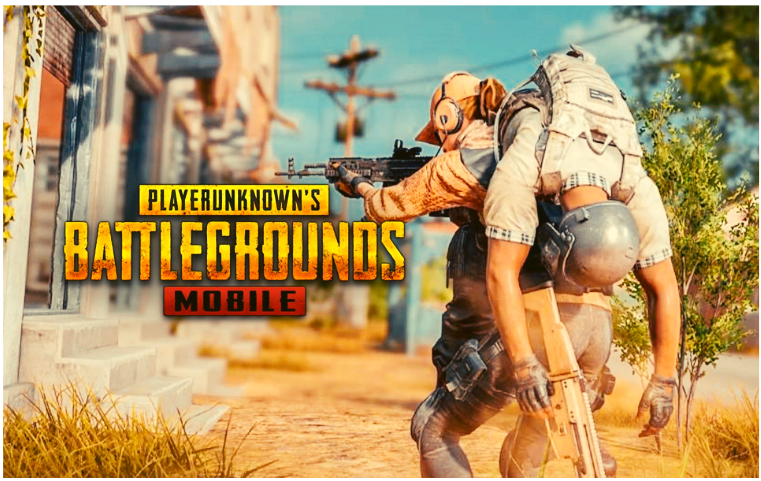 PUBG Mobile has the best gameplay and most realistic items. Choose from many guns and see how well you can shoot. The game is constantly getting new items, maps, and game modes.
In Classic Mode, Payload, the fast-paced 4v4 Arena battles, and Infection Mode, players can participate in epic battles with up to 100 players.
The PUBG Mobile game is available on the Google Play Store and the Apple App Store. PUBG Mobile players can buy in-game currency with cash, starting with $0.99 per bundle. They can use the in-game currency to upgrade their character's clothes and weapon skin.
Subway Surfers
The classic phrase "if it ain't broke, don't fix it" rings true with Subway Surfers. Combine the gameplay of Temple Run with some of the attitudes seen in Jet Set Radio, and you have a recipe for success.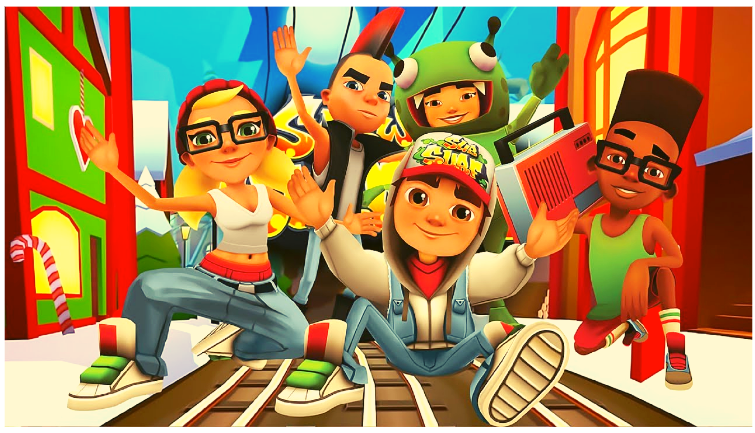 While Subway Surfers does nothing new, it does so with flair and finesse, making it one of the best examples of its genre. There are only two things players should do in this game—dodge and dash.
An animated YouTube series was even born out of the Subway Surfers game. Subway Surfers is free on the Google Play Store and Apple App Store. There are in-app purchase items available on Subway Surfers that start at $0.99 per item.
Temple Run
There have been endless runner games for a long time. Given their simplicity, it makes sense that this type of game would do well in the mobile market. In Temple Run, players must help an adventurer find a golden idol by guiding them through a dangerous temple.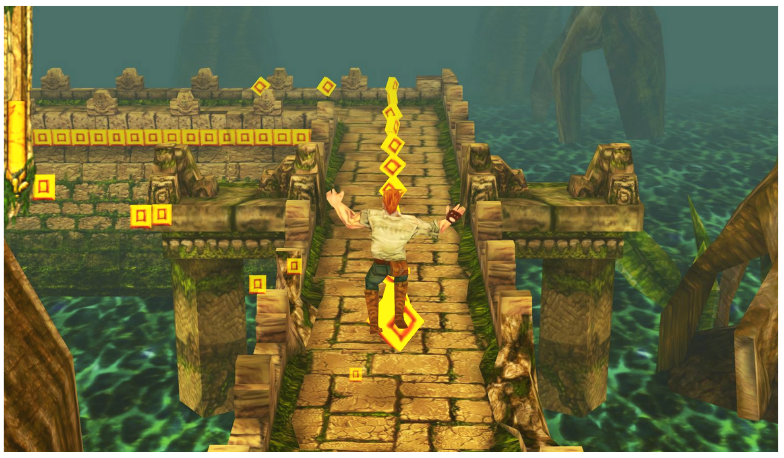 Temple Run is a game that is easy to learn but hard to master. It has led to several spin-offs, a book series, and even a possible movie tie-in.
The Temple Run games are here to become a new fixation for individuals with an itch that can only be filled by an auto-runner reminiscent of Indiana Jones.
The Temple Run game has been downloaded over 1 billion times on the Google Play Store and the Apple App Store. Although Temple Run is free to download, in-app purchase items are available, such as the ad-removal feature for $1.99.
Conclusion
Many mobile games are out there, and some became a massive hit for various reasons— simplicity, addictiveness, excitement, and thrill. If you haven't played some of the games listed in this article, try them out today!