Football is a sport loved by millions, with people all over the world tuning in daily to catch their favourite teams. It's a great way to enjoy some free time and have a little bit of fun.
You won't find every football game or your favorite team on TV.
But luckily, these are the best apps to watch football games! Check it out.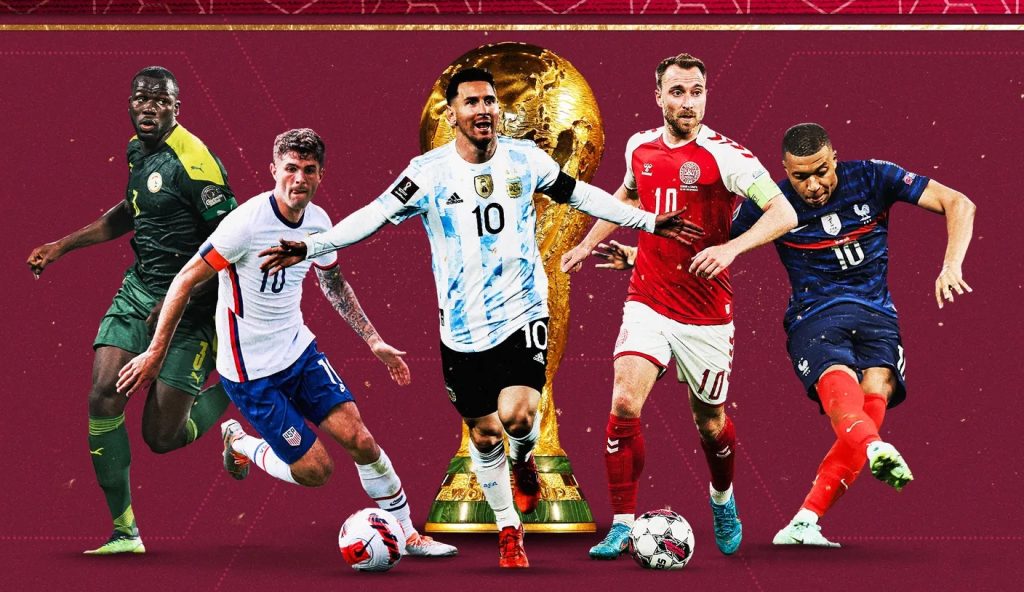 Fox Sports GO
With the Fox Sports GO app, you'll be able to see live and on-demand shows, as well as sports. You can use it from your phone or tablet and connect to a variety of TVs with Chromecast or Google Cast. Plus, the app is very user-friendly.
This is an easy-to-use and straightforward app. You can quickly find your favorite TV shows and watch them, all you need to do is sign in with your cable provider credentials – which is not in any way hard to do.
ESPN
Lots of people all over the world use the ESPN app for their sports coverage. It broadcasts every possible game, so you can watch all your favourite games on it. And you don't even have to pay any extra costs if you already subscribe to ESPN!"
The app is so easy to use that even the most technophobic people will be able to enjoy their favorite sports games with a single touch.
Playing sports is a great way to stay in shape, and watching your favorite team can be a fun way to inspire your kids. But it's important to introduce them the importance of balancing time spent with technology.
Now TV
Sky, who owns the app, is the internet TV company for the UK, Italy and Ireland. They are based on a pay-by-subscription structure and offer all live sports, channels and programming available to Sky.
If you're on a budget, NowTV can seem expensive. If you want to try it first, you can take advantage of the two-week free trial offered to new subscribers. You'll have access to 10 sporting channels which should support your favorite team's matches.
Fubo TV
Every sports lover has been swearing by Fubo. It's one of the most popular sport apps and it's easy to see why. Alongside their excellent focus on live sports, they also have a variety of other channels that cover everything from movies to TV shows and news!
The app also has a huge selection of content in other categories including TV shows, movies and more. You can download it from the App Store or you can use its streaming service on your web browser if you'd prefer.
Kodi Sports Repo
Kodi Sports Repo is not live streaming per se but rather a media center where you can add repositories and enjoy laid-back movie nights, tv shows, a variety of music and sports programming.
The variety of sports add-ons you can use is extensive and whatever your preference, there'll be something for you. Installing one will also help transform a standard live TV package into a must-have entertainment experience for subscribers.
Kodi also makes a number of free apps – so installation should be easy. But we recommend researching some of the best TV and sports apps beforehand so that you can create your own personalised viewing experience.
DAZN
DAZN is a video streaming service that you can access on demand and live sporting events from. They have a wide range of football content for you to choose from, so there'll be something for every taste!
The app is available in Germany, Austria, Japan, Canada, Switzerland, Italy, the United States, Brazil, and Spain. It possesses the digital rights for all major sporting events that are broadcast in Germany, Austria, Japan, Switzerland, and Canada.
Hotstar
If you have an affinity for Indian content, our best recommendation would be Disney's Hotstar app. The sports coverage they offer is deep, but not as in depth as Sony LIV. You can catch the games live with a 5-minute delay if you refrain from signing up for their subscription.
This is a great all-around streaming app that has plenty of entertainment options. You can stream Indian soap operas, dramas, TV shows and even movies! With so many choices you're sure to find something you like.
Show Sports TV
For sports lovers, Show Sports TV is the perfect app for you. From football to horse racing, it has everything you could be looking for and much more. In fact, it comes with a number of tailored channels from across the globe that are guaranteed to put a smile on your face when you need it the most.
Sports fans will love this app. It runs smoothly and supports HD streaming with minimum interruptions, and the chat feature lets you interact with other users while watching your favorite game.
Live NetTV
With Live NetTV, you get to enjoy your favorite live sporting channels but also your favorite movies and shows. It's an all-in-one streaming app that can't be beat!
Sports is one of its primary focus, so we recommend it to all the sports fans out there. The app hosts over 700 channels from many different countries, including the United States, the United Kingdom, countries in the Middle East, Turkey and Iran.
The interface of the app is beautiful and elegantly laid out, and all of its content is organized according to various genres for ease of access.
AOS TV
AOS TV is a free, live streaming app for smartphones that will allow you to watch channels from any Android powered device. The interface is extremely simple and search functions are easy to use.
If you're into football and love staying up-to-date with all the action from your favorite team, keep this app at hand. You'll be able to watch live TV from different countries and stream sporting events without the need for a cable subscription. It's probably one of the simplest ways to get your fix of football fan service!
beIN Sports Connect
One of the most powerful sports streaming apps around for watching live games, with popular leagues and top score highlights
There is a lot of original content that can be accessed with the app and you can log in with your TV provider to watch live events. It can be viewed in both English and Spanish, and there are many networks available to choose from.
BeIN has access to lots of popular sports, you'll never have a difficult time finding something to watch with them!
Sony LIV
Sony LIV is the perfect sports app. It allows you to watch live games in all sports without needing a subscription and it includes a lot of features that make watching games even better.
Part of it is free, but you can only watch the stream with a 5 minute delay if you don't purchase a subscription.
This might be a turn off to some people, but the sheer amount of content that the app provides and its high quality outweighs this.
Mobdro
Mobdro is the leading live television app for Android-powered smartphones. If you enjoy watching TV and need to access a wide range of genres, this is the perfect one-stop destination for you! You can have easy access to music, sports, tech, gaming, anime or anything else.
You will also be able to watch your favorite TV shows as well as download them. In addition, you will be able to access content in over 10 languages from 30+ countries worldwide.
This app always seems to have enough content for me and the design is really easy to use.