While the launch of next-gen consoles is on the horizon, the PlayStation 4 has dominated the current-gen lineup of consoles mainly because of its exclusive first-party titles. However, if you don't play games on your PS4 regularly, then you can also use it as a dedicated media consumption device for your television.
Similar to Amazon Fire TV and Roku, PlayStation 4 is compatible with a wide range of streaming services. Popular on-demand and live TV streaming services, such as Netflix, Hulu, Amazon Prime Video, and YouTube TV, can be downloaded from the PlayStation Store.
In case you watch UFC, you can also stream it online via the ESPN+ streaming service. The Disney-owned service is also the exclusive broadcaster of pay-per-view UFC fights and Fight Nights. ESPN+ is also home to several other sports networks, including NHL, MLB, MLS, NBA, etc. If you are interested, you can follow this detailed guide to watch UFC on PS4.
Guide To Watch UFC On PS4
To watch UFC on PS4, you will have to download and install the ESPN app on your console. Since it is officially available in the PlayStation Store, you can easily get it on your PS4. The steps below will show you how.
First, launch the PlayStation Store from your PS4 home screen.
Highlight and click the Search option on top of the PlayStation Store.
Use the on-screen keyboard to search for "ESPN," then choose the ESPN App from the search results.
Click Download on the next page. The ESPN app will be added to Downloads, and it will take less than a minute to install on your PS4.
Once ESPN is installed on the PS4, you can launch it from your PS4 home screen. However, before you launch the app, you should get an ESPN+ subscription first in order to access the UFC streaming library.
Sign Up for an ESPN+ Subscription
An ESPN+ subscription costs only $4.99/month and $49.99/year. While UFC Fight Nights and specific events are included in the subscription, you will have to pay separately for live UFC PPV events when available. Here's how to sign up for an ESPN+ subscription:
Visit espn.com from a web browser on a different device.
Next, click the BUY ESPN+ You will be redirected to the ESPN+ account creation page.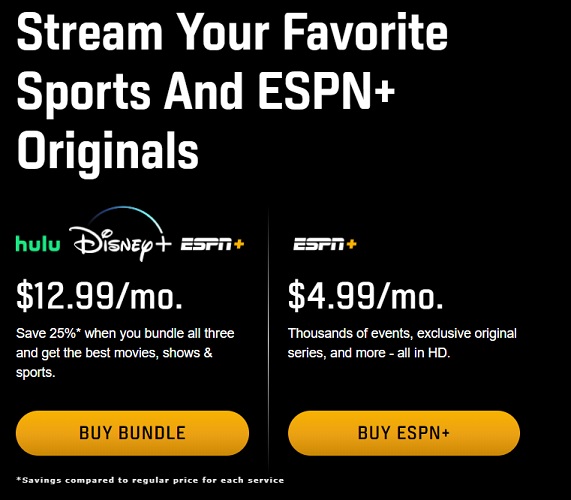 Enter your name, email address, and password for your ESPN+ account, then click Sign Up.
After that, choose your preferred ESPN+ subscription, and select your payment method.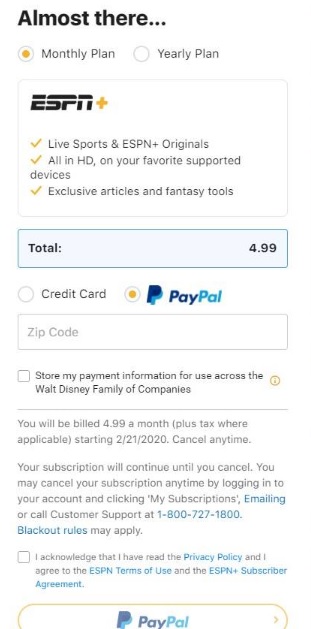 Enter your billing information if required, then follow the on-screen prompts to complete the payment for the subscription.
A confirmation mail will be sent to your email address regarding the successful purchase of the ESPN+ subscription. You can now proceed to follow the next set of instructions to activate the ESPN app and watch UFC on PS4.
Activate ESPN App to Watch UFC on PS4
Since you have already installed the ESPN app on PS4, now is the time to activate it by following the set of steps below.
Launch the ESPN app from your PS4 home screen.
Click the gear icon at the top-right corner of the app. It will open up the Settings menu.
Select Subscriptions from the sidebar, and click the Subscribe button next to ESPN+.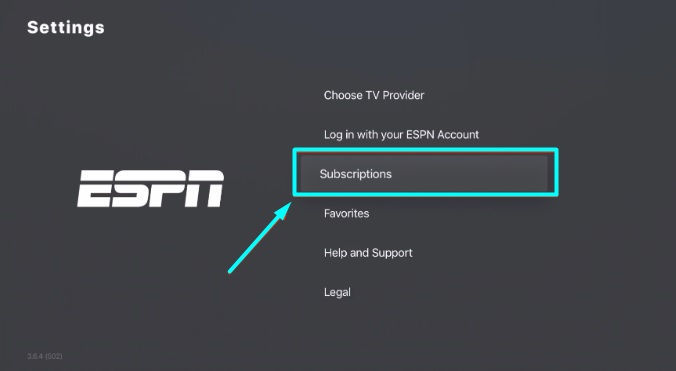 Next, click Log In. The ESPN app will generate an activation code for your log-in session.
Go to espn.com/activate from another device, enter the activation code, and click Continue.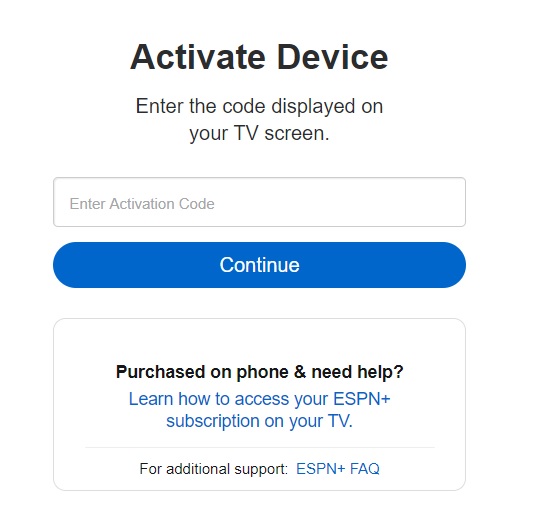 Finally, log in to your ESPN+ account. A "Success!" message should appear once you log in successfully.
Upon activating the ESPN app by linking your ESPN+ subscription, you will be given access to the ESPN+ streaming library. From there, you can stream the upcoming and archived UFC events until your subscription expires.
Related – How to Watch UFC on Firestick
Alternative Services to Watch UFC on PS4
Although ESPN+ is a live and on-demand sports streaming service, it doesn't offer the regular ESPN television channel feeds. Since the ESPN channels also carry UFC content, such as 30-minute special previews and analysis of UFC fights, and re-airs of pay-per-view, PS4 users can also get a subscription from select online TV providers and watch UFC live on ESPN.
Watch UFC on Hulu + Live TV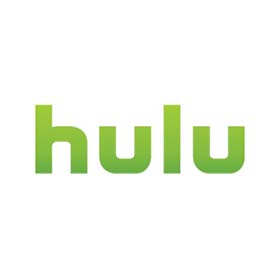 The Hulu + Live TV service gives you access to both live and on-demand UFC content, as it offers almost all the ESPN channels, including ESPN, ESPN 2, ESPNews, ESPN U, and many more. The UFC on ESPN events can be streamed on the ESPN channel live.
Hulu's on-demand streaming library also has special UFC content, such as UFC Unleashed, UFC Fight Flashback, UFC Main Event, UFC Ultimate Knockouts, The Ultimate Fighter, and many more.
Hulu + Live TV's $54.99 monthly subscription also gives you 50 hours of Cloud DVR storage and two simultaneous streams, so that you can record live UFC matches and watch them later.
Hulu also has quite recently added the PlayStation 4 in the list of devices that support live TV functionality. You can install the Hulu app from the PlayStation Store.
Hulu & Hulu Live TV Channels, Plans, Price & Review
Watch UFC on YouTube TV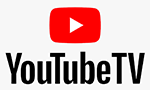 The complete set of ESPN channels, including ESPN, ESPN 2, ESPN U, and ESPNews, are also available on YouTube TV. The subscription is priced at $49.99/month.
YouTube TV even has a broader library of on-demand UFC content, similar to Hulu. You can watch the latest episodes of UFC Main Event, The Ultimate Fighting Championship, UFC Unleashed, UFC Greatest Fights, UFC Fight Flashback, UFC Reloaded, UFC Live, UFC Top 10, UFC: The Walk, UFC Fighter's Cut, etc.
YouTube TV's unlimited DVR storage is one of its most compelling features. Along with three simultaneous streams, YouTube TV is the best live TV streaming solution for those who want to watch UFC on PS4.
YouTube TV Channel List, Price, Supported Devices & Review
Conclusion
This guide has all the info you need to watch UFC on the PlayStation 4. While the console is primarily used for gaming, you can also use it as an excellent replacement for your cable TV connection. This guide will also work for the PlayStation 4 Pro, in case you are wondering.
Please leave your feedback in the comments below if you like this guide. It encourages us to cover more helpful guides for our readers in the future.