Before jumping to the steps involved to watch sling TV on Xbox one & Xbox 360, we should discuss Sling TV.
Sling TV is an online platform to watch live TV channels based in the US. Online channel streaming is one of the best ways to cut down the cable charges as it is way cheap as compared to the cable system. Sling TV was the first to bring live streaming service in February 2015. One of the best things about Sling Tv is that you can select your pack according to your choice. Unlike cable TV, you need to have access to the internet as it casts live channels through the internet. Sling TV is only available to stream in the US and only contains US channels. The best thing about Sling TV is that it provides cross-platform supports and Xbox is one of them.
Features of Sling TV on Xbox
To stream Sling TV you are not required to set setup box or any cable.
As there is no contract so you can cancel or resume services without any penalties.
You can select your package according to your needs.
Easy on pocket as plans start at just 25$.
Available everywhere in the United States.
Related – How to Watch Sling TV On Chromebook?
How to Watch sling TV on Xbox One & Xbox 360?
Xbox is one of the most popular gaming consoles. Nearly every child in the United States has a dream to own Xbox. So, today we will be discussing steps involved to stream Sling TV on Xbox One and Xbox 360.
The first step is to launch your Xbox or Xbox 360.
Now head over to the Xbox store.
After opening the Store, search for Sling TV in the search bar.
Now go to Sling TV app from search results.
Click on the install option to install the Sling TV application.
Within a few moments, you will find that your application is installed.
Now open it and log in to enjoy it.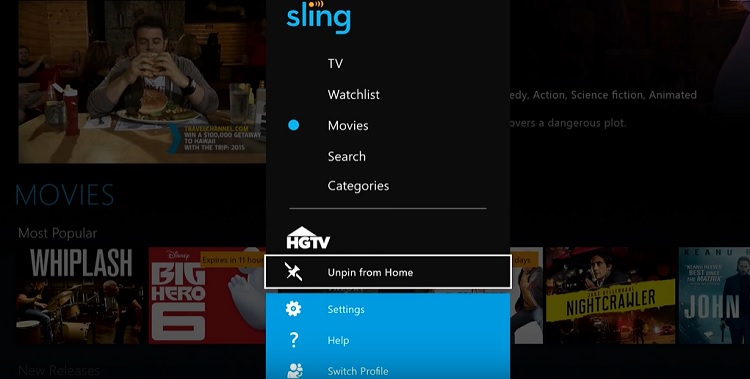 These steps are to install the Sling TV application on your Xbox or Xbox 360. With just 25$ monthly you can enjoy live TV channels without any cable connections.
Note: To watch Sling TV on Xbox one & Xbox 360 from outside the US, you need a VPN. Install IPVanish VPN on your Xbox console to access the geo-restricted contents
Also Read – Best Free Live TV Apps For Android
FAQ
When you start watching Sling TV on Xbox One, your mind has struck with some questions.
Q:) Can I cancel my Sling TV subscription on Xbox anytime and if yes then how?
A:) As I mentioned earlier, you don't have to sign a contract so you can cancel your subscription at any time.
Follow these steps to cancel the subscription of Sling TV on Xbox.
Open Sling TV application.
Go to the Account setting.
In the account setting, you will find the subscription option.
Now click on Cancel to cancel your Sling TV subscriptions.
Press Continue to confirm cancellation.
Q:) Is Sling TV costly?
A:) No, Sling TV is one of the cheapest options to stream TV channels. There are three types of subscriptions, and you can choose on the bases of your need.
Q:) Is there lag while streaming Sling TV on Xbox 360?
A:) As we are streaming Sling TV on the internet so, you can face lagging issues only when there is a drop in internet speed.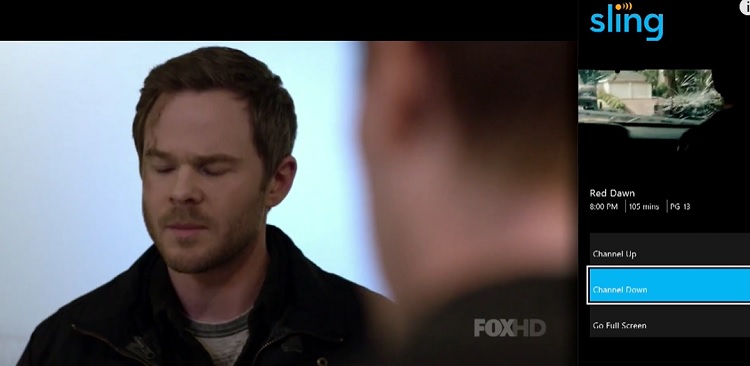 Final Words on Sling TV For Xbox
Sling TV is one of the first to provide live streaming of cable channels through the internet. Xbox streams Sling TV without any issue lagging issue. Sling TV application offers 30 channels with a monthly subscription of just 25 dollars.
If you have any question which we have not discussed, so you are free to ask them through the comment section.