In this tutorial, we will talk about how to cast Twitch on chromecast under 2 minutes. Games have gained a lot of popularity in the last couple of years. You can see a ton of games on the market. I think that time is not far when online games will be part of the Olympics, jokes apart as all other games there is also future in online computer games. People use Firestick, Google Chromecast, and online streaming devices to stream famous players' gameplay. Before we come to the topic, we should discuss what is Chromecast & Twitch.
What is Chromecast?
Chromecast is getting popular day by day. Chromecast is Googles streaming media adapter which is connected to your SmartTV using Google Chromecast application on your Smartphone
What is Twitch?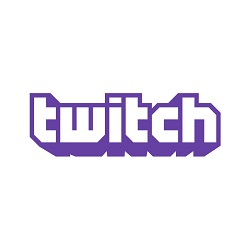 Twitch is an online platform where gamers stream their live gameplay, or in simple words, we can say Twitch is youtube for gamers. Twitch only contains videos of gameplay. We all have played games and have grown from Ping Pong to PUBG. Twitch is one of the best platforms for gamers to earn money as viewers donate money to players. You can watch Twitch on the desktop easily, but today we will be discussing the steps involved to watch Twitch using Google Chromecast.
Key features of Twitch
You can watch live gameplay of your favorite player.
Free to watch gameplay.
You can use emoji and memes to cheer up the player.
You can buy a subscription to support your player.
Anyone can stream their gameplay.
You can create your emoji for your channel.
Related – How to Chromecast Sky Go in 2 Minutes
How to Cast Twitch on Google Chromecast?
Everyone wants to enjoy a movie or game on big and vivid display so today we will discuss steps to cast Twitch on SmartTV using Google Chromecast. There are two main methods to cast Twitch on Chromecast, i.e. one is using smartphones and the other one is using PC. We need a device to cast the Twitch so we can either use a Smartphone or a PC. We will be discussing both of the methods as mentioned above.
How to cast Twitch on Google Chromecast using a Smartphone?
A smartphone is the most used device, as there is a barely a person who doesn't own a smartphone. Follow these steps to Cast Twitch on Chromecast using an android smartphone.
Steps to cast Twitch on Google Chromecast using Smartphone:
Open the Twitch app on the Smartphone.
Choose any video which you are willing to cast.
When you open the video, you will find a cast symbol at the top of the video.
Click on the cast symbol to cast it on your Chromecast.
From the list of devices, choose your device.
Now enjoy the Twitch on a big screen.
How to cast Twitch on Chromecast using a PC?
Twitch is mostly used by PC gamers as PC are way more potent as compared to a smartphone. PC users can also cast the Twitch on Google Chromecast by following these steps.
Steps to Chromecast Twitch using PC:
Open Google Chrome on your PC.
Search for "twitch.tv" in the URL column.
Select any video which you are willing to cast on TV.
Click on the three-dotted icon while playing the video which available on the right corner of the screen.
Select the Cast icon from the list.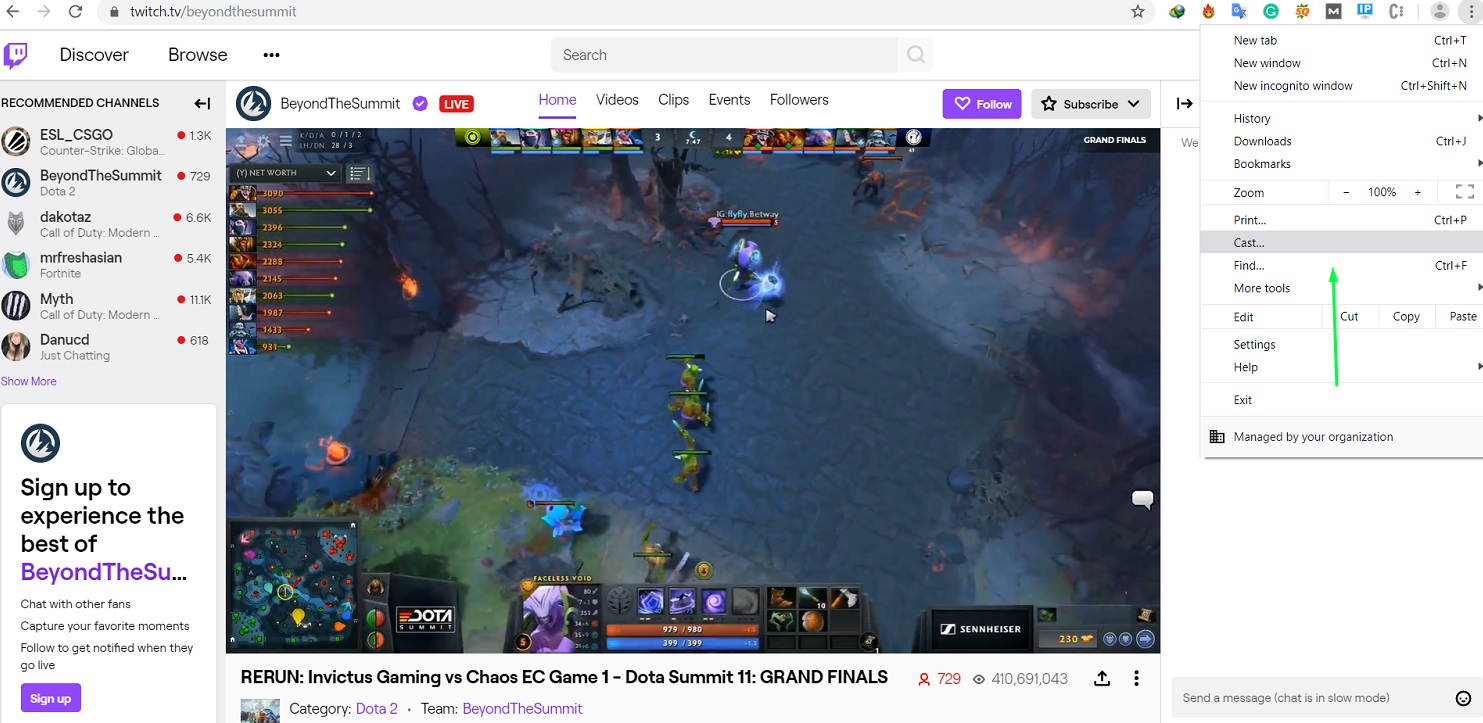 Now you can choose Chromecast smart TV.
The last step is to click on Source and choose the Cast Tab option.
Check – How to Chromecast Skype – Cast Skype to TV
Final Verdict
Twitch is the biggest platform for gammers as they start their careers in the gaming world with the help of Twitch only. A known or popular streamer on Twitch earns a handsome amount with the help of this platform. In this article, we have discussed the method to Cast Twitch on Chromecast using smartphones as well as Computer. To know how to play a game most of the new gamer go to Twitch to learn the game plan. If you have any questions about Twitch you are free to ask via comment section.