In this step by step tutorial, I will explain how to watch Hotstar In UAE or outside India with a VPN, which enables you to change your IP address and let you view the Hotstar content anywhere in the world.
The United Arab Emirates is home to some of the most exotic places in the world. Because of its exceptional economical conditions, people from the Indian subcontinent tend to migrate to the UAE for living a better life. Around 27% population of the United Arab Emirates are Indian expatriates.
For the same reasons, many Indians wish to watch their local TV channels instead of foreign ones. Although some Indian channels are broadcasted in UAE, it is very limited in terms of live programming.
However, in the golden age of online streaming services, Hotstar has established itself as the most popular content provider in India with its vast library of live and on-demand content. But, the service is inaccessible in the UAE.
Fortunately, there is a workaround to the issue, which we have personally tested ourselves. You can follow this guide to watch Hotstar in UAE.
What is Hotstar?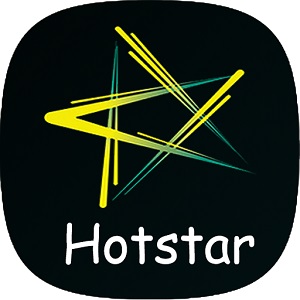 Hotstar is an OTT on-demand streaming service owned by the Star India television network, which has more than 60 channels in eight Indian languages.
Hotstar's content library is mostly built upon regional programming. It does also have a growing set of original content for Indian audiences, which is called Hotstar Specials. Alongside regular TV shows and web series, you can stream the latest Bollywood movies on Hotstar as well.
Hotstar offers not only Indian content but also International movies and TV shows from premium television networks. It has domestic streaming rights to content from ABC, AMC, HBO, FOX, HOOQ, Showtime, Nat Geo, and many more. Popular shows such as Game of Thrones, Grey's Anatomy, Chernobyl, Homeland, Arrow, The Walking Dead, Supergirl, Westworld, Watchmen, Gordon Ramsay: Uncharted, The Office, Ray Donovan, and thousands more can be streamed on Hotstar.
Hotstar's offerings extend to sports too. It currently has domestic sports rights for the Indian Premier League (IPL), Formula 1, as well as all the Indian cricket matches.
As of now, Hotstar gives you two subscription plans to choose from. The Hotstar VIP plan only costs ₹365/year, which gives users access to live sports, early broadcasts of regional TV shows, latest Indian movies, and Hotstar Specials. On the other hand, the Hotstar Premium plan costs $999/year (₹299/month), which lets you stream the latest episodes and seasons of popular American shows and Hollywood movies, along with the regular Indian TV shows and sports from Hotstar VIP.
Due to Disney's recent acquisition of Star India, Hotstar will go through a major change at the end of this month, with the possible addition of a new lineup of Disney content and removal of some of the premium networks from Hotstar. Speculations also lead to a change in subscription prices, which hasn't been disclosed to the public yet.
Why Can't You Watch Hotstar in UAE / Dubai?
Since so many Indians move to the United Arab Emirates for work and business purposes, it's quite understandable why they want to stream Hotstar outside India.
However, at the time of streaming, viewers are left with nothing but a message that says, "Uh-oh, we cannot playback due to geographic restrictions. Disable VPN if it's accidentally turned on." Since premium content licensing and distribution rights are crucial assets to a streaming service, it takes a lot more than money to broadcast original and premium content outside the serviceable areas.
Without the consent of partnered content distributors, Hotstar can't broadcast premium on-demand content and live sports in other countries except for India and select foreign countries (The United States, Canada, and the United Kingdom).
In order to restrict users from streaming Hotstar content outside the serviceable areas, Hotstar uses geo-blocking APIs to detect the country based on the user's public IP address. There's a universal solution to unblock Hotstar in UAE, which we have discussed in detail below.
How to Watch Hotstar in UAE?
Unlike Netflix, Hotstar uses a generic method to block users from accessing the service from non-serviceable areas. It inputs the user's IP address to determine the geographical location that it is coming from.
A VPN service is the most effective way to bypass such geo-restrictions, as it encrypts your network connection and masks your IP address with a decoy one. It does that by creating a secure tunnel between your network and a private DNS server.
Using a VPN service, you can connect to a VPN server in India to unblock Hotstar in the UAE, then watch your favorite Indian content and live sports. Here's what you need to do step-by-step:
1. Get a VPN Subscription
First of all, you will need a VPN subscription from a certified VPN provider. Alongside dozens of popular VPN services, our preference stays strong with IPVanish due to its fast and reliable VPN servers, as well as several privacy features. You can visit ipvanish.com to grab a VPN subscription.
IPVanish VPN is one of the fastest and secure VPN in the industry. IPVanish is also a secure VPN service that encrypts your internet connection with 256-bit AES encryption. It keeps you protected from network hijackers and cybercriminals. Furthermore, we have managed to get an exclusive 46% OFF deal for TechyBuild visitors!
2. Download the VPN Client
Whether you are using a Windows, macOS, Linux, Android, iOS, or a Fire TV device, the official IPVanish VPN client is compatible with all of them. Go to ipvanish.com/vpn-setup, choose your operating system, and follow IPVanish's detailed setup guide to install IPVanish VPN on your device.
3. Log In to VPN and Connect
Once you download the IPVanish VPN client on your device, log in to the app with your IPVanish account credentials. Once you are logged in, choose India from the server picker and click Connect. You will be soon connected to the VPN server.
4. Register For a Hotstar Account
After connecting to VPN, open a private or incognito window from your preferred web browser and follow the steps below.
Go to

hotstar.com/in

, then click the Login option on the top-right corner of the webpage.
Now select "Have a Facebook/Email account?", enter your email address in the field, and click Continue. If you have an Indian mobile number, you can use that as well to log in to Hotstar.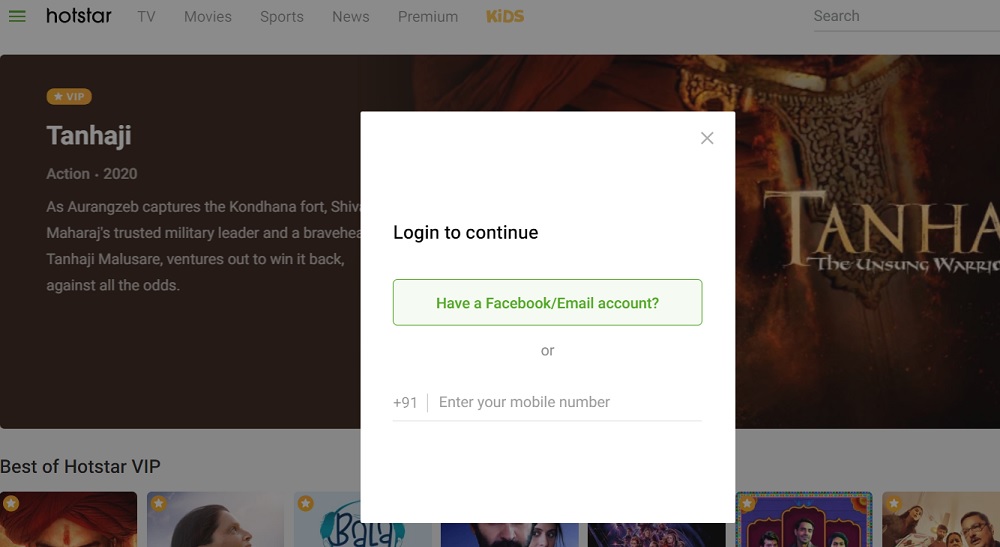 An OTP will be sent on your email or mobile number for verification. Enter the code in the respective field and click Continue.
Now type in your name and age, select your gender, and click Done. Hotstar will now ask you to get the Hotstar Premium subscription. However, you can continue watching regional TV shows with the free tier.
If you want to get a Hotstar subscription, click Get Hotstar Premium, then select the plan you want to go for.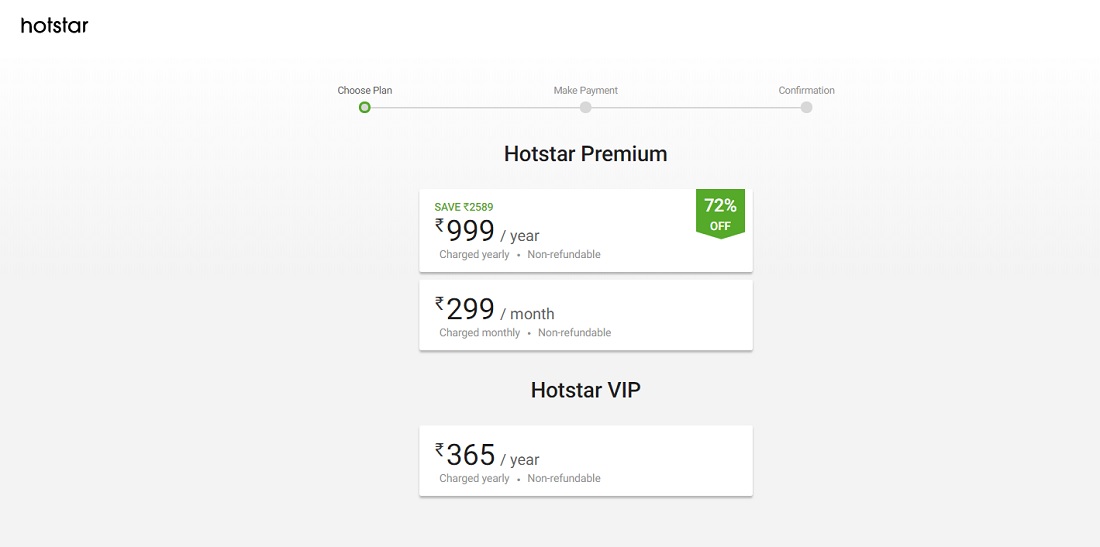 You can now opt to proceed with a VISA or MasterCard debit/credit card for payment, enter your card details, agree to the Terms of Use and Privacy Policy, and click Start Membership.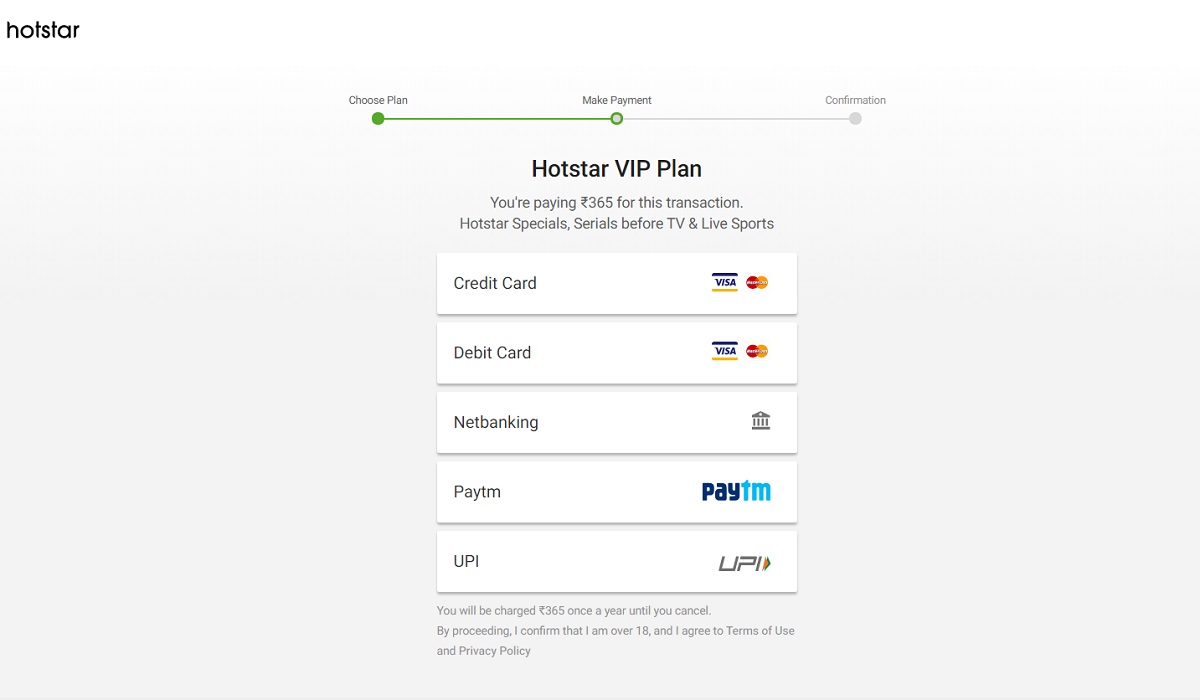 5. Stream Hotstar on Your Device
Once you have successfully set up a Hotstar account, you will be able to enjoy on-demand and live content on your device. It is still required to connect to the VPN when you watch Hotstar in UAE. Otherwise, you will receive the same error message as before.
What Devices Can I Use to Watch Hotstar in UAE?
The official Hotstar app is available for a wide range of devices, including Android, Android TV, iOS, Apple TV, and Fire TV. The web version of Hotstar can be accessed on a variety of web browsers on Windows and Mac devices.
Note that you will also have to install the VPN client on your device. Fortunately, IPVanish officially supports all the devices we just mentioned.
Wrapping Up
This guide covers in-depth details on how to watch Hotstar in UAE. It is very easy to get past Hotstar's geo-restrictions, which has made the whole process much simpler. In case you bump into a roadblock while following this guide, please describe your issues in the comments below. We will get to you with a possible fix.