There's nothing like a late-night binge of your favorite shows. You don't need to wait until they're back on the air to see what happens. If you want unlimited access to your favorite shows anywhere and anytime, there are apps that let you get shows on your phone or tablet.
FREECABLE© TV is one such app that will turn your smartphone into an entertainment device. In fact, the app is the ultimate entertainment hub where you can watch hundreds of channels and thousands of shows ranging from your favorite movies and TV shows to breaking news.
With an endless number of genres to choose from, you're sure to find exactly what you want. In this article, we'll take you through the features of this app and how you can download it and start watching TV for free.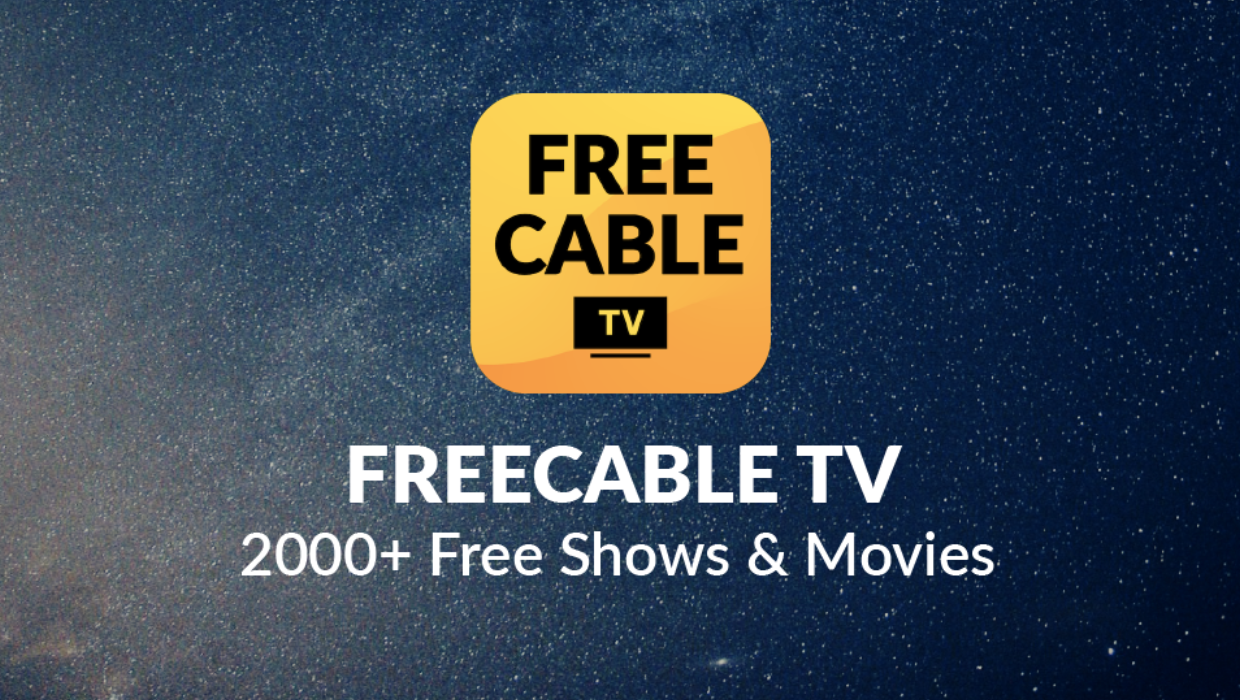 FREECABLE© TV — Free TV for All
Watching television shows or a great movie anytime you like is a luxury that some people don't have due to financial situations. FREECABLE© TV removes the cost barrier and bridges the gap between you and your favorite shows and channels, offering you that luxury all in one place.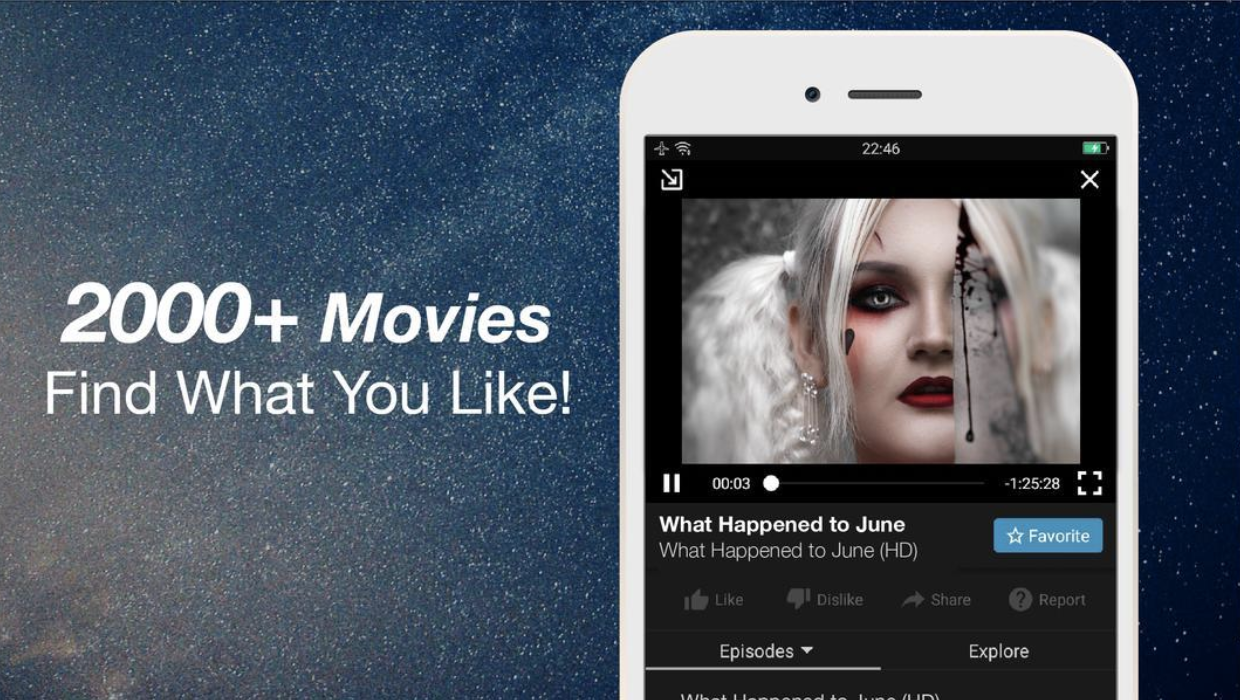 It boasts a wide array of movies, TV shows, and radio programs from hundreds of channels worldwide for free. In addition, the app has a Netflix-looking interface that makes binge-watching easier than ever. It's also optimized to heighten your user experience with background play and easier volume control.
You don't need cable TV logins, paid subscriptions, or credit card information to use the app. FREECABLE© TV lets you watch your favorite TV shows with just three simple steps—install the app, tap the icon, and search for your title in the search bar.
So Many Channels! How Does it Work?
FREECABLE© TV does not own any content, so how can it offer you hundreds of channels? First, it's not a conventional streaming platform like Netflix or Hulu, where they host content directly on their servers and show you directly. In other words, FREECABLE© TV is an aggregation of hundreds of channels and TV content.
Behind the scene, FREECABLE© TV is a third-party API player that's YouTube compliant and plays all videos, music, and episodes via the provider's YouTube API. In addition, some non-YouTube programs like FTV are hosted on streaming platforms with direct permission from the publishers. 
While FREECABLE© TV and its content are free, some channels may direct you to their main website to register and subscribe to access the complete episodes.
Main Features of FREECABLE© TV
Like many other free TV apps out there, the main feature of FREECABLE© TV is the sheer variety of channels with TV Shows and movies available for you to watch. FOX, NBC, TLC, Discovery, and Investigation Discovery are just a few of the many channels you can get with the installation of FREECABLE© TV.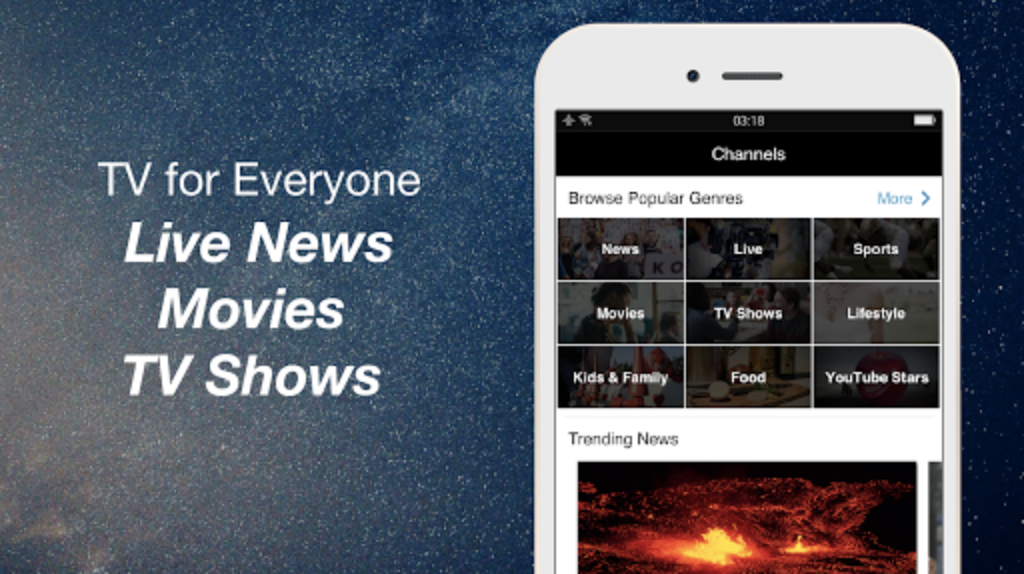 That's not all! You can also access local news channels in different states and cities within the United States. So if you're in Arizona and want to hear breaking news from California, all you need to do is open the FREECABLE© TV app and watch the local news channel for California.
Aside from the channels themselves, you can search for specific TV shows or movies using the search bar. You don't need to find the channel first, you can just scroll over to your desired content and hope it's still airing. 
A TV Revolution With No Financial Burden
A central selling point for FREECABLE© TV is that it's completely free to install and use. So that takes off the monetary burden of monthly or yearly subscriptions.
Furthermore, you might expect an avalanche of ads to be thrown at you every time you visit the site. But there are only a few ads already embedded in the content by the publishers themselves.
Since the app streams directly from the publisher's channels, FREECABLE© TV has no control over ads and the frequency with which are shown to you.   
Locating Your Titles Is Never Easier
The FREECABLE© TV app offers an easy way to find what you're looking for. In addition to the usual search bar, where you type in the title of the show or movie, it has a wide variety of categories that can help you pinpoint your choice.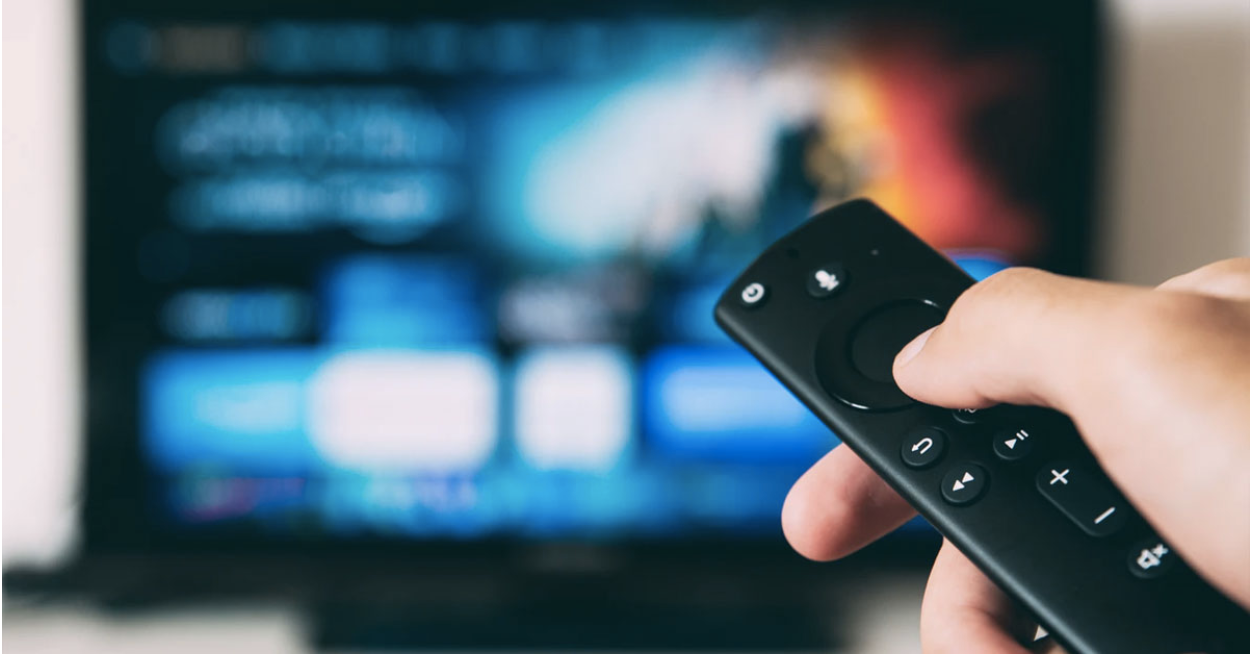 The app divides the content into manageable categories. First, there's the TV category under which you'll find genres ranging from lifestyle and crime to action and western to fitness and many more. There are also TV channels in this category, such as Animal Planet, Discovery, and TLC.
In the same way, there's the Movies category that also has a plethora of genres such as comedy, drama, action, romance, family-oriented, and Sci-fi & fantasy. Again, you could watch movies in a genre that appeals to you or even surprise yourself by watching a title you wouldn't normally choose.
Clicking on any of these genres will take you to the app's collection of movies and TV shows classified under them. With FREECABLE© TV, locating your favorite titles and genres has never been easier.
Is It Just a Mobile App?
For a superior experience, we recommend using your mobile device to access this application. This app was specifically designed for mobile screens and will not function properly on any other screen size.
However, if you'd still like to watch your TV while using the FREECABLE© TV app, you can cast your screen to Chromecast or Google Home. You'll need to leave your screen on, as turning it off will also turn off the TV view.
While casting to your TV from your mobile device is a convenient way to view content, it can drain your battery quicker than intended. So it's best to stick to your mobile phone for which the app developers designed. 
How Do You Download FREECABLE© TV?
Downloading the FREECABLE© TV app is as simple as getting any other app on the Google Play Store.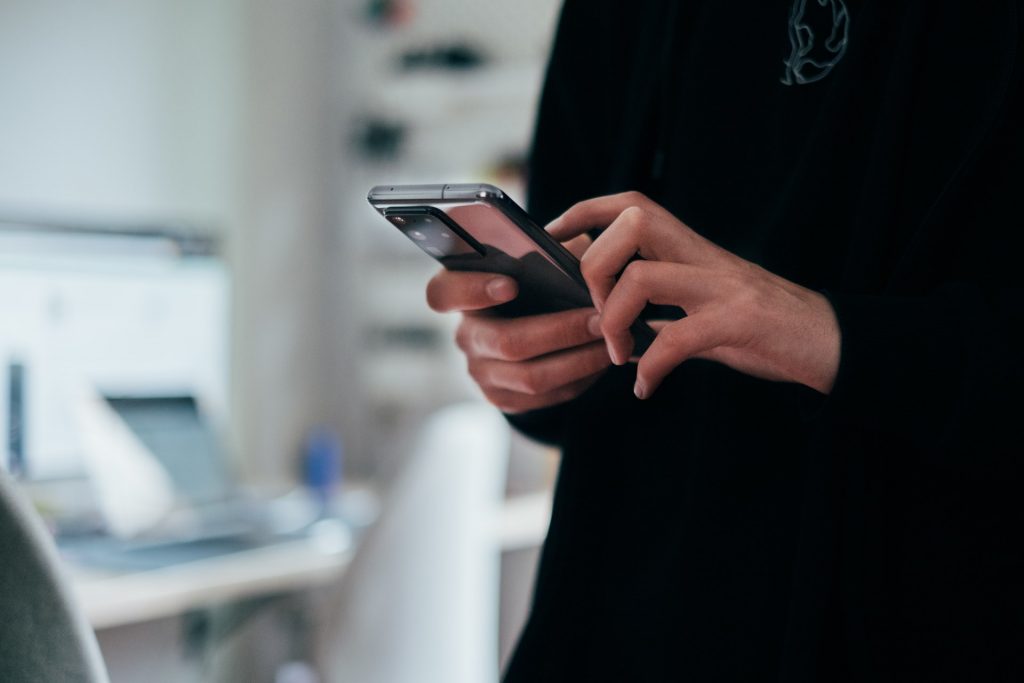 A simple search is the easiest way to download FREECABLE© TV from the Google Play Store. From your Google Play Store, tap the search bar and type in "(the US only) FREECABLE TV: Shows." The app has a yellow and black thumbnail for its play store page. 
Once, you find this listing, you can click on it. It'll take you straight to the app page, where you only have to hit the install button and begin the installation process. 
The app is rated at 4.7 stars and has over 10 million downloads across the US alone. Unfortunately, only residents of the United States can install the app on their mobile phones. Anyone outside the US wouldn't be able to install it.
Solutions for the Bugs
You may encounter freezing and playback issues depending on your device and network speed. The first and most common solution is restarting your device and relaunching the app. 
If the problem persists and for any other issue, you could contact the support team via their fan page, make an in-app report with the feedback/complaint feature or send an email to freetvapp.question@gmail.com. 
When you send in your complaints, add some information on what you did when the problem occurred. This will go a long way in helping the team understand and resolve the issue and soon get you back to enjoying your shows.
The Pros That Make You Love the FREECABLE© TV app
FREECABLE© TV is a worthy execution of an excellent idea. It's one free app to gain access to all the same stuff that "other" apps make you pay subscription fees for.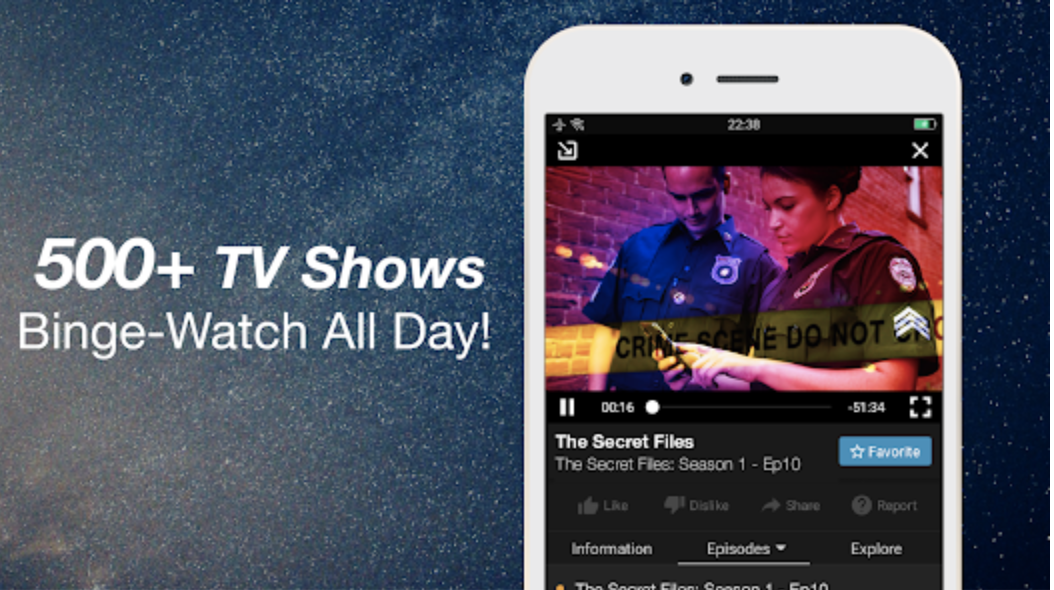 You'll love having access to your favorite TV shows and movies on-demand, all from a single app. It's fast and convenient to use once you get used to it and has a great search algorithm that allows you to quickly find the content you were watching earlier or one you're interested in.
In addition to this, the user interface is highly user-friendly, and the buttons, pages, and icons are easy to understand and navigate through. This ease makes using the app a smooth experience for the elderly and those relatively averse to tech devices. 
All things being equal, you'll experience crisp picture quality, clear audio, and no buffering while watching your most exciting shows. 
FREECABLE© TV Is Good But Not Perfect
Apps like FREECABLE© TV use push notifications to suggest content for you to watch. Where they get it wrong is sending several notifications too often. This constant beeping might become very annoying and disturbing. You might have to turn it off from within the app or want to uninstall the app from your phone altogether.
Another drawback of the app is that some videos can eat up as much as three gigabytes of your mobile data to watch just one movie. If you don't have an unlimited data plan, you may have to stop watching your show before it's finished or recharge your internet data. 
Also, bugs within the app or slow internet speed may cause some content to load longer, causing the runtime to extend. For the same reason, you may experience pixelated video quality and not get the best experience possible.
Conclusion
FREECABLE© TV is a mobile app that provides thousands of watchable and exciting shows for those in the United States. For those who can't afford paid cable subscriptions or even a TV, it's television heaven as it gives them access to free sports, movies, news channels, kids' shows, and lots more.
Overall, it's a great app for when you need to watch something engaging or to keep the kids busy on weekends.