The current generation Smart Television has completely replaced the traditional Televisions in the majority of the households. Out of all the brands, the Smart TVs produced by Sony TV is by far, the best ones available in the market to purchase. In case, if you didn't know, a Smart Tv comes with an operating system which enables you to install most of the Android Apps to enhance your experience. There are quite a few Sony Smart TV Apps that are essential in order to ease your Television watching experience. If you have got yourself a new Smart Tv from Sony, then the first thing you should be doing is to install the best sony tv Apps that are mentioned below.
Top 7 Best Sony Smart Tv Apps List (2019)
In this list, we'll be sharing only those Apps that are useful for day to day interactions and activities on your Smart Tv. Go through the list and select the ones which you think would be useful for you. However, please be informed that some Apps and their features may not be the same as described for all the Smart Tv models. Let's have a look at the list of Top 7 best apps for Sony smart TV. The apps mentioned below will also work for sony Bravia,
Also, read – Best Television Apps for Android
Netflix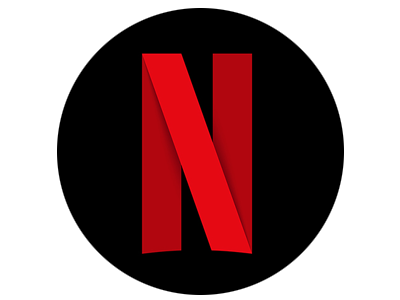 Of course, who wouldn't install the pioneer of streaming? Netflix is probably the first sony tv app you might be installed on your Smart Tv since it's quite popular in most of the countries. By having the Netflix App installed on your Tv, you would be able to stream your favorite Web Series, Tv shows or Movies over the internet at any time.
Upon installation, you simply login your Netflix account or create a new one if you're a new subscriber. After successful login, you will be able to watch movies and Tv shows with your family on your Smart Tv.
YouTube
Probably, the most popular and widely known for the free video-sharing platform available on the internet. Youtube tv is one of the best apps for sony smart tv.YouTube App can be installed easily on any Smart Tv to stream various kinds of Videos or Songs for free. The user will have full access to YouTube services, you will be able to view community posts from your favorite channel or pass comments on videos that you like.
You don't need to Sign in with your account as long as you wish to watch videos only. If you would like to download videos or have access to community features, then sign in is required. You may also subscribe to YouTube Premium to remove advertisements.
Spotify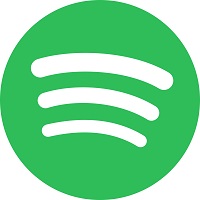 If you're an audiophile or enthusiastic about Music, then Spotify might be the savior for you. It's the largest music streaming platform available for various platforms such as Android, iOS, PC, etc. Using the Spotify App, you will be able to listen to millions of your favorite songs for free on your Sony Bravia Smart Tv. You will get access to tons of Albums made by labels and indie composers as well.
It doesn't matter what your preferred language is for songs, Spotify has got it all covered under its hood. Spotify boasts millions of Songs in probably every language and genre you could think of. Go ahead and give it a try, it's free to download and use as well. Don't miss this Sony smart tv app, believe me, try this once and you won't regret!
MX Player
Another name in the list of best Sony Smart TV Apps is MX Player. It is the most downloaded Media Player in the entire Google Play Store and has been rated highly by its users. In terms of features, MX Player is probably the most powerful and secure Media Player. The interface and design are very clean, all the options are well organized in the App. It also comes with a multi-core decoding facility which reportedly increases the performance.
You can use the MX Player to play your favorite Videos or Movies with subtitles. It has other functionalities as well such as Pinch to Zoom or Pan, Gestures, Kids lock, etc. The only downside is annoying that show up here and there in the App.
ES File Explorer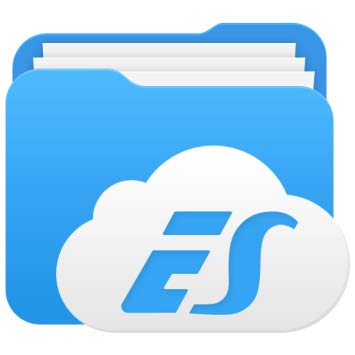 In most of the Smart Tv models, the default file manager app comes with a crappy UI which makes it hard for the user to locate important files. Therefore, it's best to have a third party file manager such as ES File Explorer on your Smart Tv. ES File Explorer can help you easily manage the files which are stored in your internal storage, SD card, or Cloud storage.
You can quickly perform various actions such as Search for your file, Copy-Move, Rename the files or Delete them, unzip the compressed files, etc. The App is available for free, however, you may have to upgrade to the premium version in order to unlock special features.
Amazon Prime Video
Here come the greatest rival and competitor of Netflix. Amazon Prime Video is another streaming service provider that's been growing in terms of popularity in multiple countries. If you're a fan of Regional content or looking for an App to watch regional movies or Tv shows, then Amazon Prime Video might be the best investment for you. Don't hesitate to add this name in the list of best apps for sony android tv.
Amazon Prime video boasts thousands of Bollywood and regional hit movies, also the subscription cost is relatively very low compared to the Netflix subscription plans. Consider giving it a shot, the content available on Prime video is suitable for all kinds of audience.
Twitch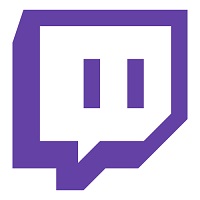 Twitch is the most preferred streaming platform by streamers in the Gaming Industry. A few years back, Amazon acquired the streaming platform, Twitch and has made several improvements thereafter. The Twitch App on your Sony Smart Tv will enable you to watch your gaming streamers and subscribe to their channel, post comments during the streams, etc.
You don't necessarily need to have an account to watch your streamer, however, the advertisements will bombard if you don't have an Amazon Prime subscription. Overall, it's the best streaming platform for games that we'd recommend our readers to get started in the Streaming industry.
Final Words
The Sony Apps that have been mentioned in this article can be downloaded for free from the Google Play Store. Although they're free to download, some of them may require an in-app purchase to unlock special perks or features. Well, it's time to wrap up the article, don't forget to let us know your favorite Sony smart TV Apps from the list in the comment section.