Being able to watch Instagram videos and images on Television is probably the richest viewing experience you could ever have at home. Most of the people usually skip watching videos that are lengthy on smartphones since the interface is crammed with too many options and looks clumsy which could confuse the user. Therefore, a lot of Instagram users have started searching for ways to use Instagram on their Television. In this article, we will show you how to Chromecast Instagram Images & Videos on TV Under 3 Minutes.
Instagram's competitors like YouTube, Periscope, Facebook Already have the feature on their platform which allows users to stream content on Television. Unfortunately, Instagram is yet to receive such a feature and doesn't seem like it's going to happen anytime soon. However, you could still watch Instagram images and videos on your Television via screen mirroring techniques.
How To Chromecast Instagram To TV
You can view your Instagram feed or watch videos on your Television using the screen mirroring method on your Chromecast. You may choose to use your Android device or Google Chrome browser on your PC to Chromecast Instagram to your TV. Make sure to follow the steps mentioned in the following methods properly.
Cast option is not available on Instagram so we have to use an alternative way to screen mirroring your android Phone to TV.
Method 1 – Chromecast Instagram Using Chrome Browser On Desktop
You may choose to use this method in case if your device's battery is too weak or doesn't support casting. Make sure to connect your Desktop and Chromecast device to the same Wifi network in order to begin the casting of your desktop screen.
Download and install Google Chrome Browser on your Desktop if you don't have already.
Open the browser and Open up the options menu in the top right corner of your screen.
Select the "Cast" option under the menu and wait for your Chromecast to appear.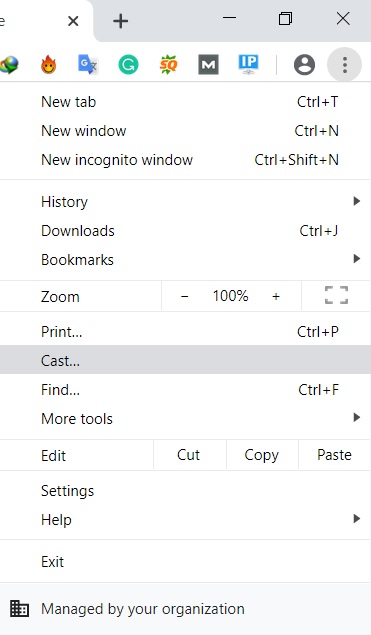 Click on "Sources" and select "Cast Tab" if you wish cast only a particular tab.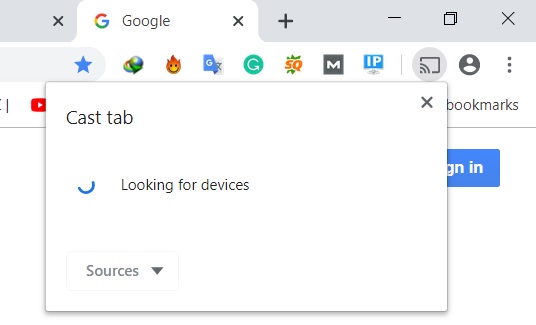 Select your Chromecast device and complete the pairing process to start casting.
Now you just have to log in to your Instagram account on your Google Browser to start viewing Instagram feeds and posts on your Television. You can also choose "Cast Desktop" if you want to cast your desktop rather than a particular tab.
Method 2 – Cast Instagram from Android Device
In order to cast your Android device to Television using Chromecast, you will have to download the "Google Home" App from Google Play Store. The application is developed by Google itself which is used to set up and to control or manage your Chromecast and other connected devices.
Download and install the Google Home App from the Google Play Store on your device.
While the installation is in process, plug in your chromecast device to the HDMI port of your TV.
Connect your Android device and Chromecast to the same Wifi network.
Launch the Google Home App on your Android and proceed to the menu options.
Select the "Cast Screen/Audio" option to start the casting process on your Android device.
On the next screen, you will find your Chromecast device, simply Tap on it to pair up the device.
Your entire Android device will begin to mirror on your Television once the pair up process is completed. Simply Open the Instagram app to start viewing the images and videos on your Television. It seems easy, right? 😀
Note:- Make sure to Turn Off power saving mode on your Android device if you have it ON. Under the "Power Saving Mode," your device will restrict the processing power which could affect the performance of the casting feature. It's recommended to turn on the "performance mode" if you have the option, in order to maximize the processing power.
Related:
Conclusion
I hope the article would be helpful for people who are looking to Chromecast Instagram to TV effortlessly. Also, some Android devices have built-in cast features that you could use to watch Instagram images and videos on your Television even without the chromecast device. Make sure to hit us up if you have doubts or issues with screencasting.