Imagine being all set up with your popcorn and favorite movie snack, only to find that you misplaced your TV remote control. Or the battery got drained. We've all been there, which can be frustrating and downright annoying.
But not if you have a TV (Samsung) Remote Control app! In the simplest terms, it is an Android mobile app that substitutes your remote control and allows you to control your TV with your smartphone. So, you never have to miss the plot twist of your favorite drama on something as trivial as a remote control.
With TV (Samsung) Remote Control App, you don't need to get off your couch to change channels, the volume, or even turn the TV on and off. This article will examine the app's features and what you can do with a smartphone if you download it. Let's get started!
About the TV (Samsung) Remote Control App

Simple Features with Massive Impact

More Than One Way to Connect to Your TV

How Can You Download the App?

Pros: Parental Control and Comfort
About the TV (Samsung) Remote Control App
The TV (Samsung) Remote Control App is a simple, practical, and fun way to control your Samsung TV. All you need is a smartphone with an IR transmitter or local network connection. While the app works very well with all the smart Samsung, the app's developed and published by an independent publisher, and you should not take it as an official Samsung app.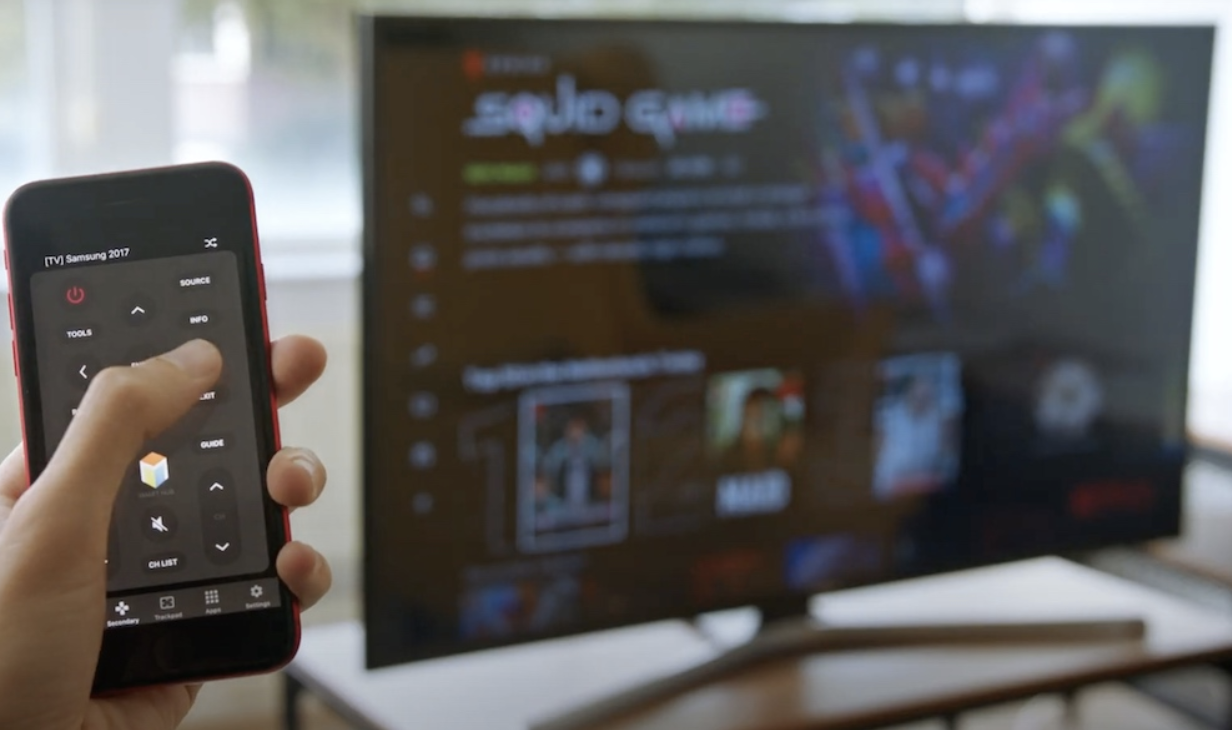 Instead of fumbling with the buttons on the remote's face, you can use the app's touchpad interface to type words. Moreover, an auto-connect technology lets you connect automatically every time your phone is powered.
Even better is that the latest app version brings many improvements and new features to enhance your Smart HDTV experience! And the app will work with any phone or tablet with an infrared port, such as Samsung S4/ S5/ S6 and HTC One.
How Does the App Handle Data?
Considering that Samsung does not officially own the app, one might wonder how the developer and the app handle user data. But you have nothing to fear. This app collects only the most basic information for improving the app, resolving errors, and fixing bugs.
The TV (Samsung) Remote Control app developers need to understand how you use the app and to know about any errors that occur while you use it. Hence, they collect log data containing the error information and data such as IP address, device name, operating system, and other helpful information whenever an error occurs.
It's also a child-sensitive app as it's not made in service to anyone under 13. However, the developer doesn't collect identifiable information from children, and if you discover your child under 13 uses the app and has provided any personal information, do contact the developer and have the information deleted.
Simple Features with Massive Impact
The app allows you to control pretty much anything and everything on your Samsung television. While other remote control apps limit themselves to only basic features such as volume and channel change buttons, this app goes beyond the basics and provides you with more than you need.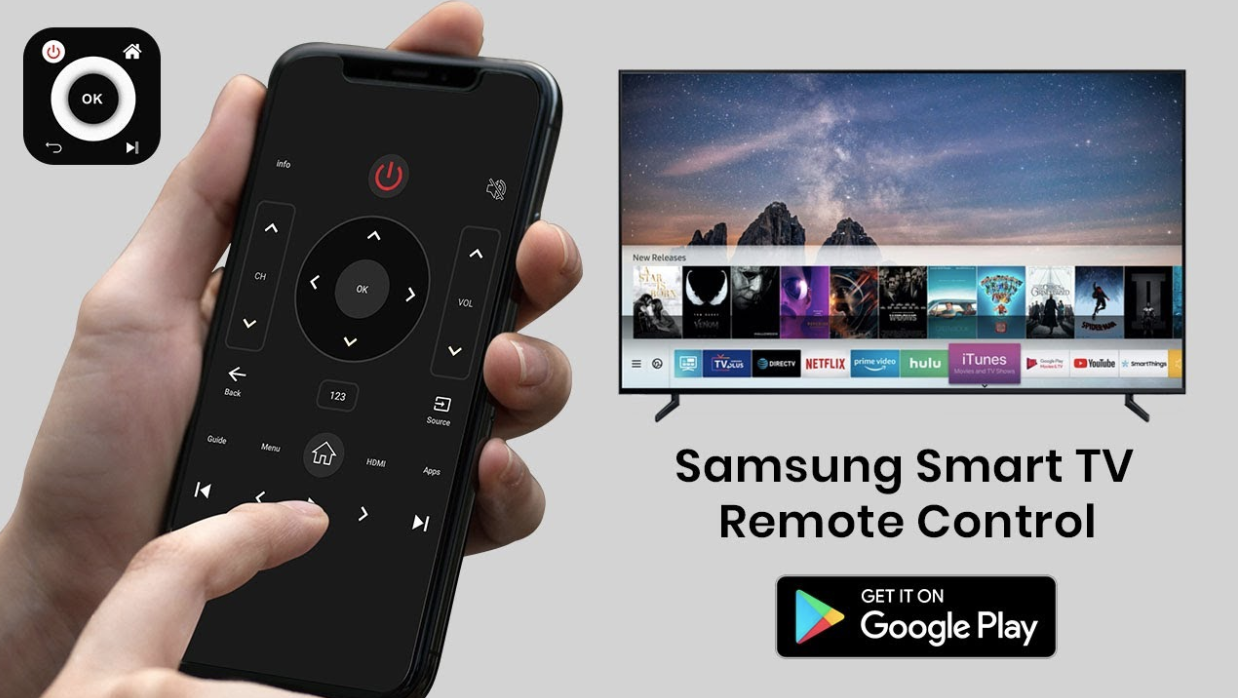 The app has the full functionality of a physical Samsung remote control. It has a number panel numbered zero to nine for inputting channel numbers, a menu button, a source button for selecting input devices, and a channel list. It also includes buttons such as guide, tools, info, navigation arrows for all four directions, and the exit and return buttons.
It's even more helpful when you're watching a movie. The remote has a fast forward and rewind button, allowing you to find scenes in the movie you want to rewatch or skip over quickly. It also has pause, play and stop buttons, crowning your film experience.
A new-and-improved SmartHub button makes it easy to access the content you love, while ingenious features like touchpad gestures and voice commands allow you to control your TV from anywhere in the room. After seeing all these buttons available, there's no doubt that the developers built this app to substitute your original remote control when it's drained out of battery or lost temporarily.
Get Personalized Help Directly from the Developer
This app is a personal project by the developer and, as such, is managed by them. The team shows its dedication to creating a successful user experience by including their contact information. You're free to contact them directly when you experience an issue with the app.
For example, if you find that the app doesn't support your device, you can instantly email them your exact TV and phone model, requesting to add your device to the list of supported devices. If you don't have anything to report, you could also send suggestions to their email address at eibicidiii@gmail.com.
More Than One Way to Connect to Your TV
Unlike other apps, there is more than one way to control your TV with the app. What's interesting is that for both options, you don't need to connect or pair the TV to your device like a Bluetooth connection before using the app's remote control. Instead, there are two simple methods—infrared and Network IP control (WiFi/WiFi Direct/LAN).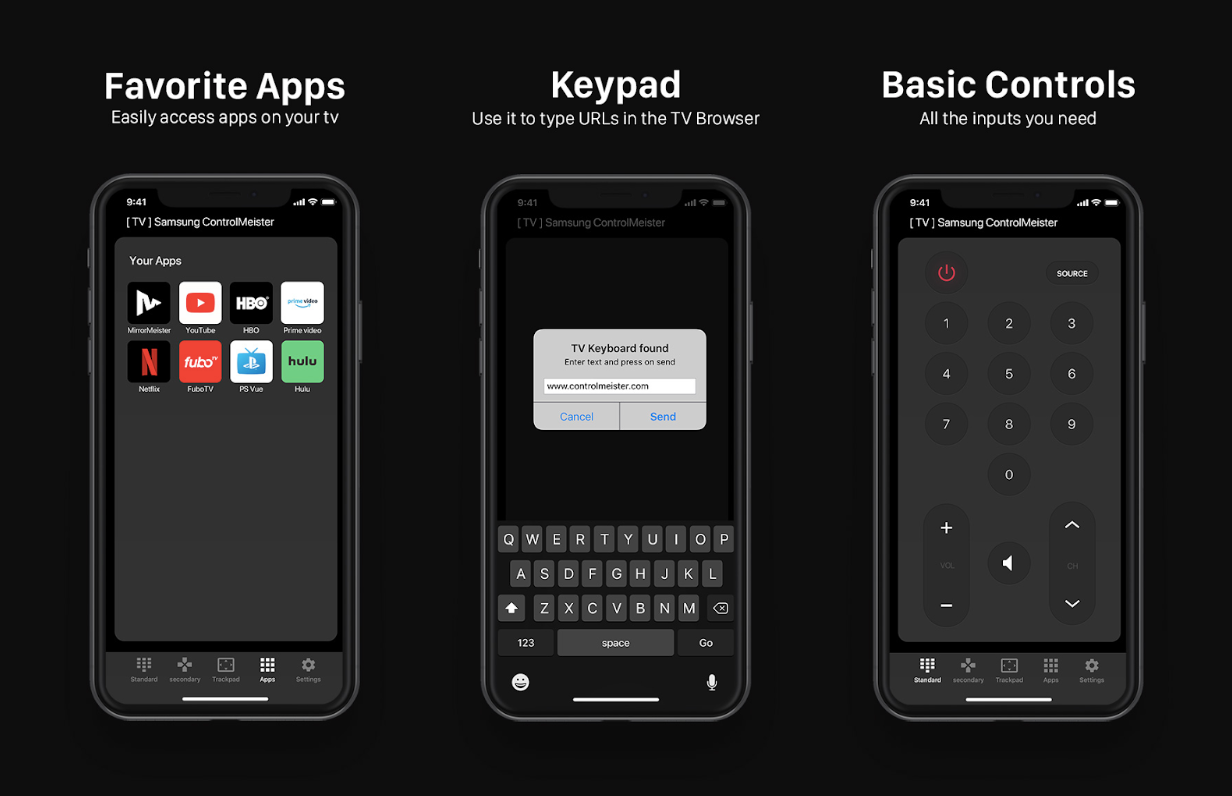 The infrared control option works on smartphones and tablets that have an infrared blaster built into the system. Such devices include Samsung Galaxy S, HTC ONE, LG G3/G4/G5, Xiaomi Mi / Redmi / Note, Huawei Mate / Honor, etc. However, not all smartphones must have an in-built infrared blaster.
The second method, network IP control, requires your TV and mobile device to be connected to the same home or WiFi network. This method supports Samsung TVs from C, D, E, F, K, and M (2016+) models, but not with H and F models. Again, if your router has a privacy separator function, you must disable it for this method to work.
If you need to enter your TV's IP address manually, but you don't know it, it's not hard to find. Simply turn on your TV and go through Menu, Settings, Network, and Network Status. You'll find your IP address listed among your device network information.
What's an Infrared Blaster and How Do You Use it With This App?
An infrared blaster device relays commands from remote control to one or more devices with an infrared receiver and requires an infrared control. The developers tested infrared blaster with Samsung TV models M and F, which probably also works for other Samsung Smart TVs built in 2005 and later.
To use the infrared blaster feature, you must point your phone's infrared blaster directly at the TV within four to ten feet. If your phone is in power-saving mode or the battery is too low, the IR blaster might not work from six feet and above. You'll need to move closer to five feet for it to work.
Sounds easy, right? What might dampen this ease is that smartphone manufacturers have been trying to remove more ports over the years. So most smartphones do not come with a built-in infrared blaster. To know if your phone has an infrared blaster, check the top of your phone for a led that doesn't glow, or check your device manual or manufacturer's website.
How Can You Download the App?
To download the app and start controlling your TV, visit the Google Play Store and search for TV (Samsung) Remote Control by developer "npe."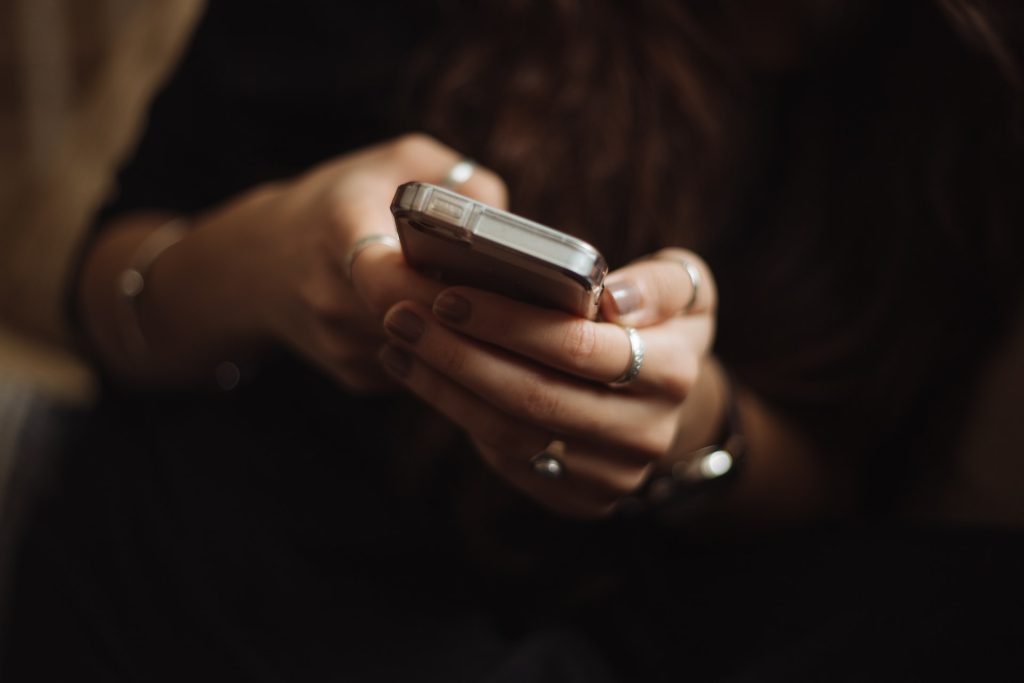 The thumbnail has a TV and Samsung remote on it. Once you're sure you're in the right place, tap the download button, install, and you're ready to go.
The app currently has over 10 million downloads and small download size. So it'll take very little time to download and install the app without you needing to uninstall anything to create space for it.
Does the App Work on All Mobile Phones?
Unfortunately, the app isn't supported for all mobile phones, but you don't have to download it first to find out. Some apps allow you to download it first, only to experience bugs and several issues later. Then, when you contact customer care or leave a bad review, they inform you that the app doesn't fully support your device.
In the case of this tv remote app, they have included a compatibility section on their about page on Google Play Store that shows your device model. Under it, you'll find a notice report on whether your device is compatible.
Pros: Parental Control and Comfort
With this app, you can exercise parental control over your TV. It doesn't restrict specific channels from being accessed. What it does, is make you the only one with the means to control the TV.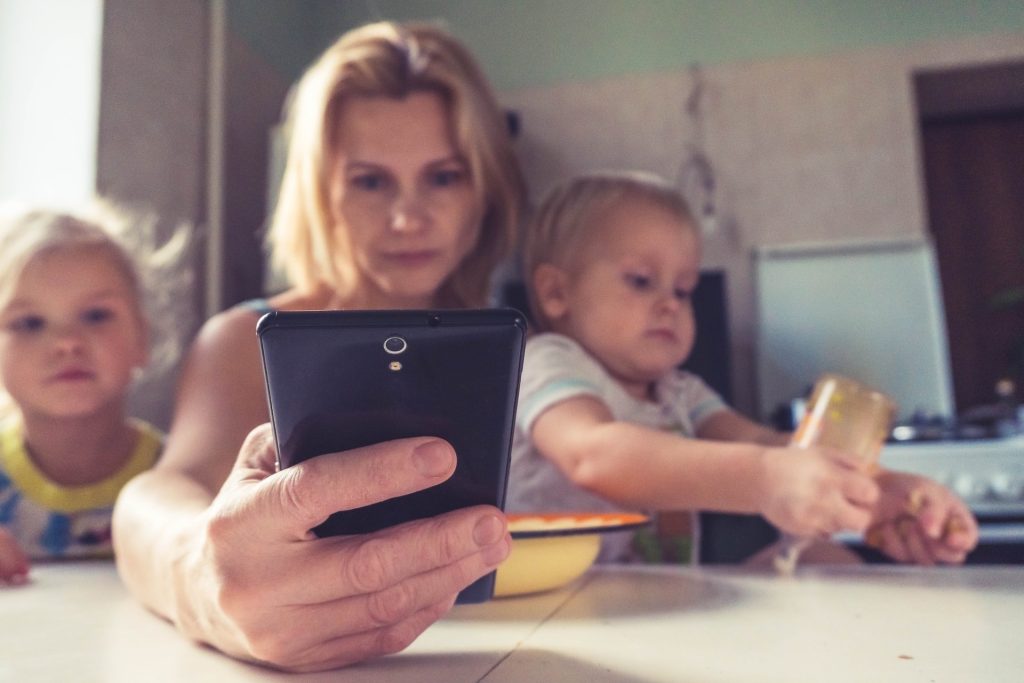 That way, you decide what your kids watch, when to watch it, and how long. It even works as a learning process if they're responsible for the remote control going AWOL.
In addition to that, the app doesn't restrict you to one tv. The virtual remote can control any Samsung TV as long as it connects to the same local network as your phone and responds to an infrared remote control.
Cons: Over-Reliance and Compatibility Issues
Over-reliance can leave you stranded. This app is not built to be a full-time tv remote control, so you shouldn't rely on it for everyday use. Instead, find a way to replace the old remote and return to normal usage.
Furthermore, not all phones are supported by this app. If your phone doesn't have an infrared blaster or is simply incompatible, you'll likely remain without control over your TV.
Conclusion
With the TV Samsung Remote Control app, anyone can use their smartphone to control their Samsung smart TV through their local WiFi network or infrared blaster. So you'll never have to feel stuck on one channel if your remote control gets lost or runs out of batteries.