We've all heard the tales of people finding priceless comic books or trinkets at Salvation Army stores, or of a family moving into a new home only to discover a priceless wine cellar beneath the floorboards.
Anything from vintage Coca-Cola cans or baseball cards to stuffed animals or even ticket stubs from illustrious concerts could be the prized possession. You never know what treasures may be hiding in your cellar or the local thrift shop that a collector might find valuable.
Continue reading to find out a list of some of the most expensive collectibles ever made. You never know when it might be appropriate to get the stepladder out and climb up to the attic. You might have been blissfully ignorant for decades while sitting on a dusty gold mine.
1. The Elvis Presley Board Game (1957)
Maker: Teen-Age Games, Inc.
Original Price: $1.50*
Worth Today: $2,150*
These games are expensive since it was thought that fewer than six of them had survived. According to the packaging, the 1957 Elvis Presley Game is "a game for the young at heart." On April 5, 1957, Elvis was backstage at the Philadelphia Sports Arena when he was shown a personal copy of his own game.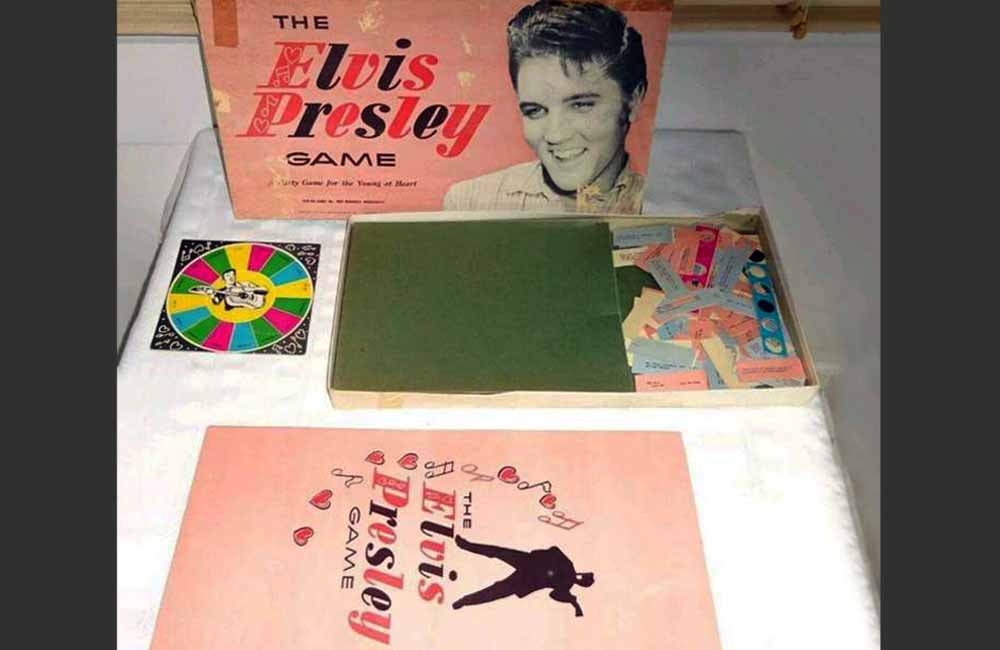 The pink-boxed game was a "love prediction" board game that revealed your romantic interests as well as those who would "go steady," get married, and elope with you. Teen-Age Games, Inc. is the company of The Elvis Presley Game.
Only 20 years later, at the age of 42, Presley would die. In spite of the fact that his passing undoubtedly increased the cost of the game at the time, collectors' interest in the collectible item led prices to rise even further.
2. Action Comics No.1 Comic Book
Maker: Jerry Siegel and Joe Schuster
Original Price: 10c*
Worth Today: $3.2 Million*
The first comic book featuring a superhero is called Action Comic number 1. It is regarded as the origin of the superhero genre and initially included a number of superheroes, most notably Superman. It is also the most expensive comic ever, so looking through the dusty old comic box for one of these men is definitely worthwhile.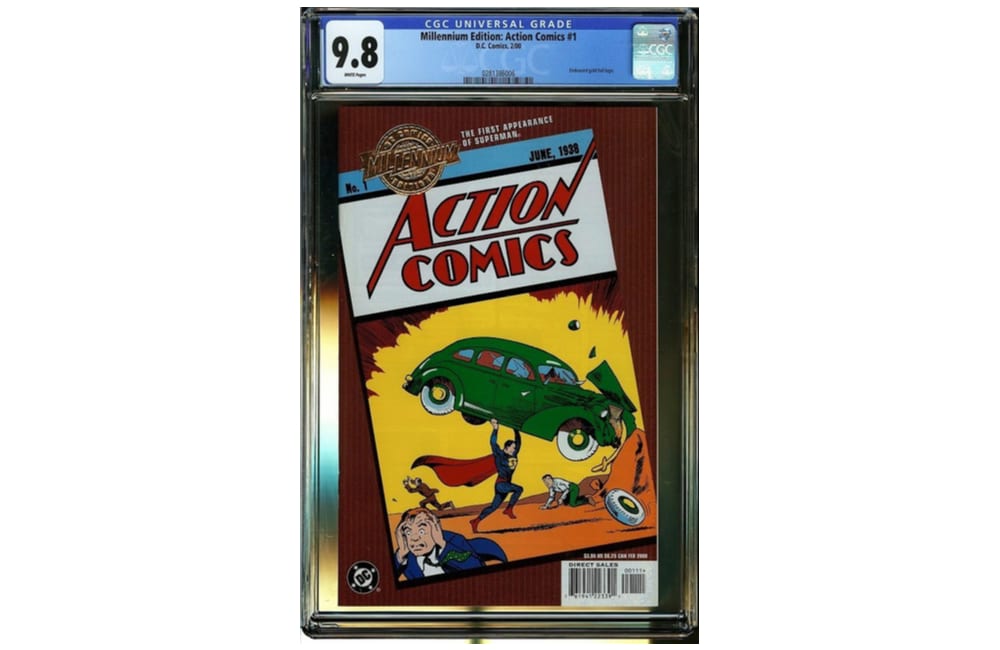 Superman is seen lifting a green vehicle on the 1938 publication's cover while onlookers leave the scene. The inaugural edition, which was printed in 200,000 copies, sold out remarkably quickly. When they were selling a million copies a month, it didn't take them long to discover that Superman was the reason the comic book was so successful.
Due to Disney and Sony's efforts, comic books have recently gained even greater popularity. A mint copy of this specific comic book, which at the time only cost 10 cents, is now worth up to $3.2 million. Not small change, that.
3. 2018-19 Luka Doncic Basketball Card
Maker: Rookie Card
Original Price: $16.99*
Worth Today: $4.6 Million*
Basketball autographed cards are extremely valuable; in the past, Antetokounmpo and a LeBron James rookie card from the 2013–2014 season each sold for $1.8 million, and a piece of Michael Jordan's worn jersey that was transformed into an autographed card sold for $1.44 million.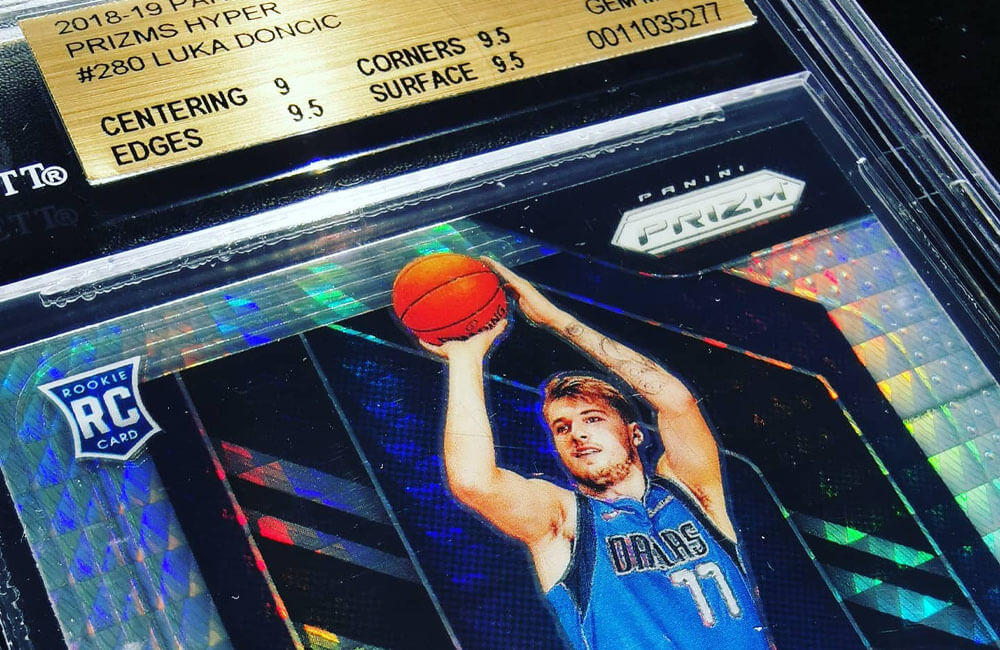 4. Nike Air Jordan 1s
Maker: Nike
Original Price: $65*
Worth Today: $560,000*
When the first Nike Air Jordan 1s were released in the middle of the 1980s, they cost just $65 now, but when a new pair is released, they can go for as much as $200. Peter C. Moore created the sneakers for Michael Jordan during his prime with the Chicago Bulls.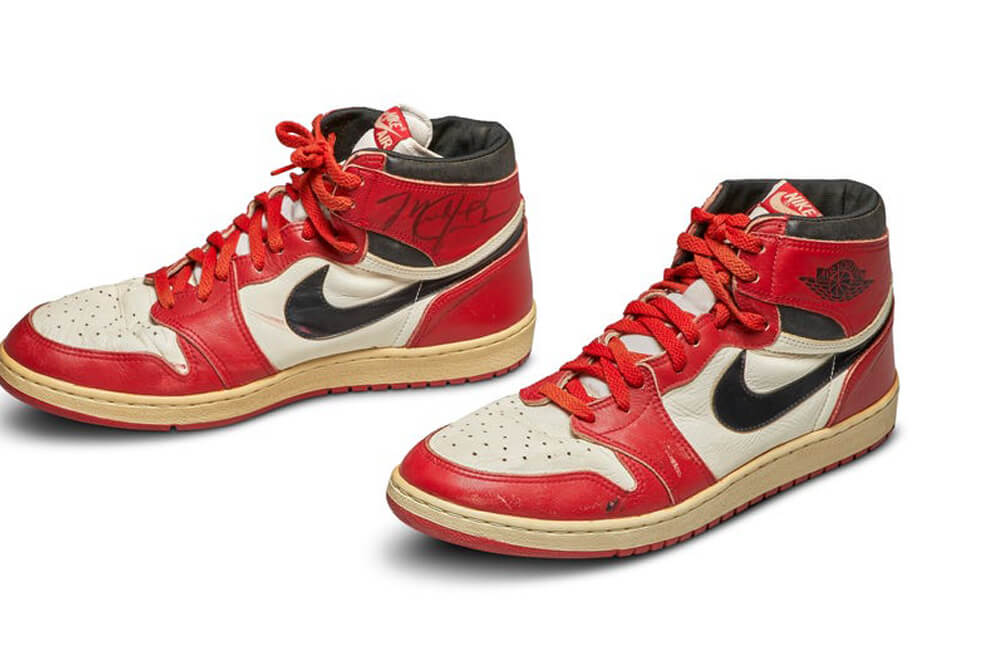 Between 1985 and 1986, the Air Jordan 1s were first made available. Then, more "Retro" albums were released in 1994, the early 2000s, and 2007, and fresh albums are still being released today.
Since the Air Jordan 1s were so popular, Nike quickly followed up with the Air Jordan IIs in 1986. Today, authentic Air Jordan 1 shoes from the 1980s cost over $500,000 each. Retros cost $200 to $400 to buy.
5. McGwire's 70th Home Run Baseball
Maker: Unknown 
Original Price: $6*
Worth Today: $3 Million
With 70 home runs in a single season in 1998, Mark McGwire established himself as "one of the most feared power hitters in baseball in the 1990s." He hit his 70th home run of the year with this baseball, putting him in the Baseball Hall of Fame.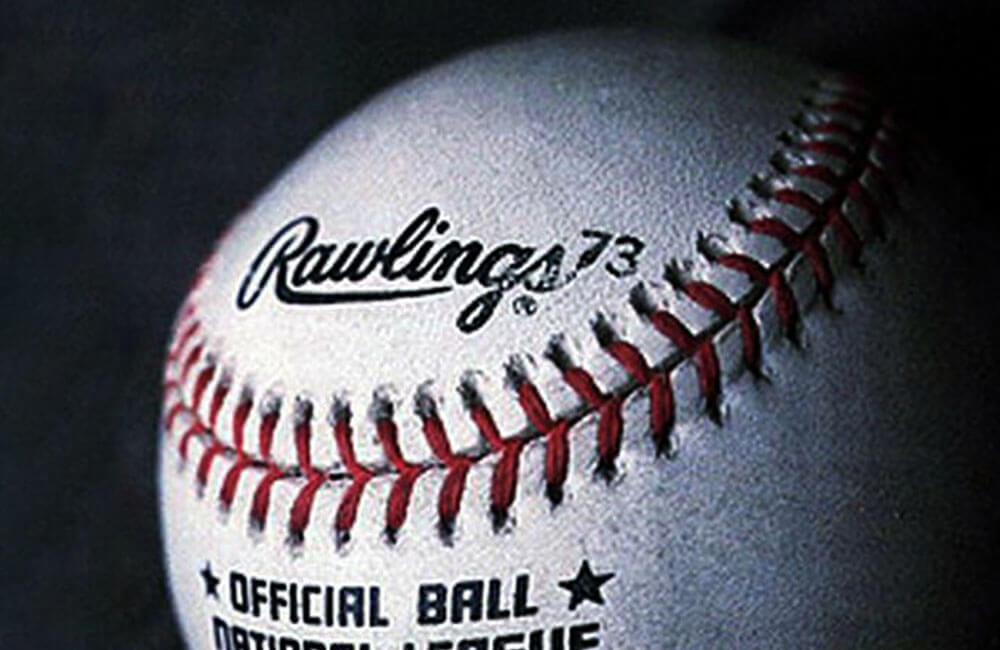 The ball was placed on the market in January 1999. A then-anonymous buyer paid a record-breaking $3 million for it. It was eventually discovered that Todd McFarlane, who has claimed to have spent his whole life savings on the ball, was the purchaser. The sale exceeded any baseball prior to 1999 by over 23 times.
Although spending $3 million of savings on a single ball defies common sense, Todd's passion for the game clearly prevailed. On the other hand, if the value of the ball has improved since then, it can prove to be a smart investment. Time will only tell.
6. Stadium Events Video Game for Nintendo
Maker: Nintendo
Original Price: Unknown*
Worth Today: $41,300*
Stadium Events is the least common Nintendo Entertainment System game with a US license. There are currently just 10 or 11 copies left of the original American version, of which only 200 were made in total in 1987. The game comes with a mat that may be used to work out while paying.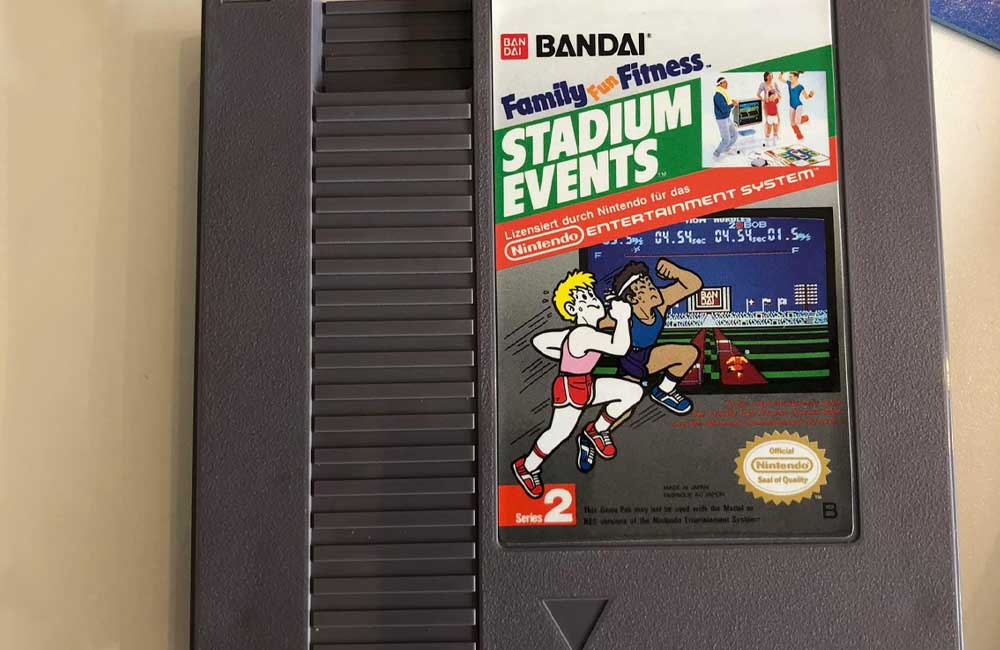 The forerunner to Dance Revolution and Wii has become legendary in the gaming world, and occasionally tales of people discovering the game in a garage or junk shop surface.
In this instance, the copy belonged to a lucky owner who discovered it unopened and unplayed in the attic of their childhood house. They were shocked to learn how much it actually went for after putting it on eBay. Rare video games are still in high demand.
7. 1951 Vincent Black Lightning Motorcycle
Maker: Vincent in Stevenage, England
Original Price: Unknown
Worth Today: $929,000*
The 1951 Vincent Black Lightning Motorbike, which sold for nearly $1 million in Las Vegas in 2018, holds the record for being the most expensive motorcycle ever. Out of the initial 33 made, it is one of about 19 that are currently known to exist.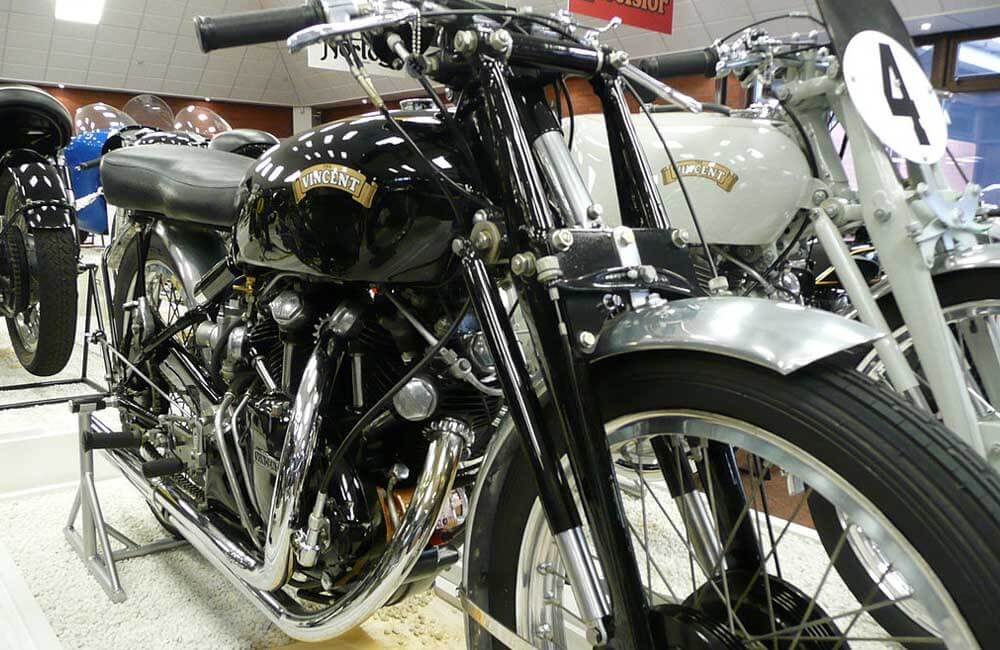 In the beginning, Vincent had it specially constructed in Stevenage, England. It was created for Australian racer Tony McAlpine, who went on to win an astounding number of competitions and set the land speed record for Australia. Just half the price of the second most costly bike makes this one the clear winner on all criteria.
It is somewhat less frequent to see a bike sell for the same amount of money as a car or luxury vehicle, which sometimes fetch hundreds of thousands of dollars. However, this does not imply that there is no market for ardent motorcycle collectors. Where you look will determine everything!
Maker: Steiff
Original Price: Unknown*
Worth Today: $171,600*
Among the most expensive vintage bears in the world are Steiff Teddy Bears. They are renowned for their stiff joints and mohair coats, and have sold at auction for astounding prices. This specific bear was created in 1905 and given to Bob Henderson as a newborn.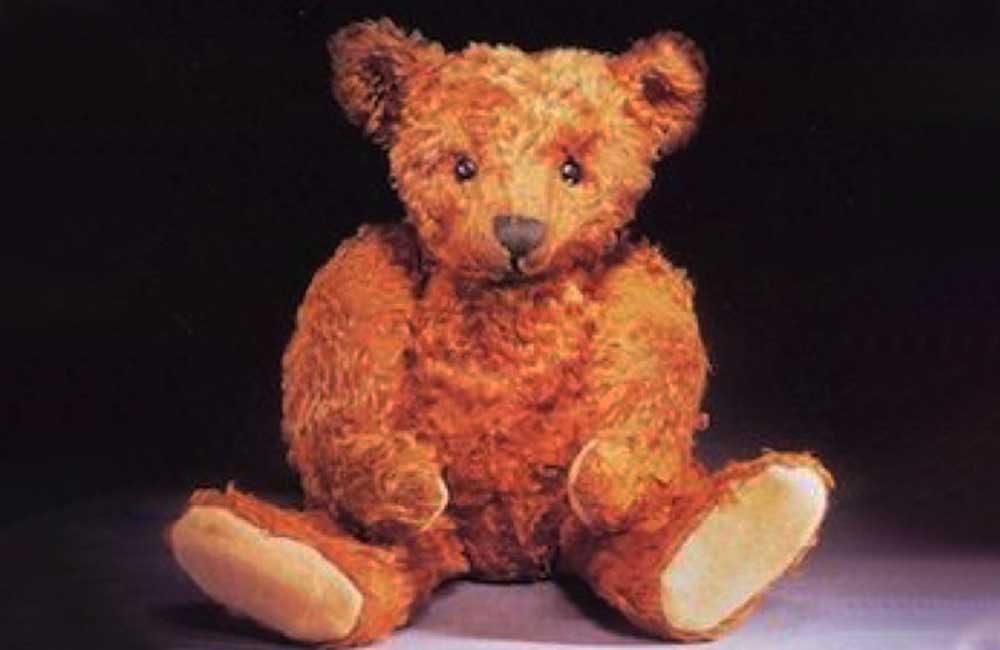 The bear, who had gone to war with the British Army Colonel in 1962, had survived the D-Day landings. Henderson later founded Good Bears of the World, a charity that donates teddies to children with medical needs. After he passed away in 1990, the cherished Steiff bear earned a world record for the most expensive teddy bear when he sold at auction for $171,000 dollars.
It's comforting to know that if they're taken care of, teddy bears can live forever. Henderson's inspiring and impressive life story significantly increased the value of this extremely deserving bear. After all, a stuffed animal doesn't typically travel this distance.
9. Flowing Hair Silver-Copper Dollar
Maker: US Mint
Original Price: $1*
Worth Today: $10 Million*
The least one can say is that it was a good return on investment when a $1 coin sells for $10 million. The first silver dollar minted by the US Mint is thought to be this unique flowing hair silver-copper dollar coin.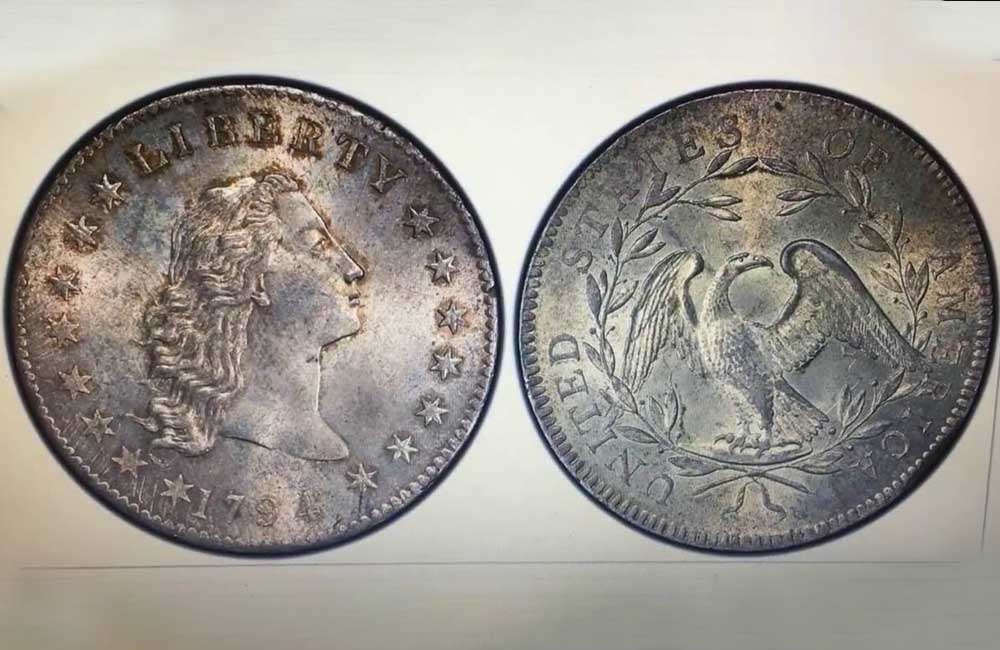 Legend Numismatics, a rare-coin company based in New Jersey, stated they would have offered more if necessary and ended up buying the piece. They added that the coin's special qualities made it especially precious. They assert that no museum possesses a comparable item.
This seems like a wise choice if you're going to spend $10 million on anything. It's a completely one-of-a-kind item that is steeped in history, making it arguably worth every single penny. However, we can't help but wonder if there is something like out there that is just waiting to be found.
10. Abu Dhabi License Plate Number 1
Maker: Public Authorities
Original Price: Purchased new at auction*
Worth Today: $14.3 Million*
While most of us opt to accept the provided license plate, others of us decide to splash out on unique or expensive plates. Consider the Saab owner with the license plate "WASAAB" or the tire truck with the license plate "TIRED." It's a means of displaying status or personality while traveling.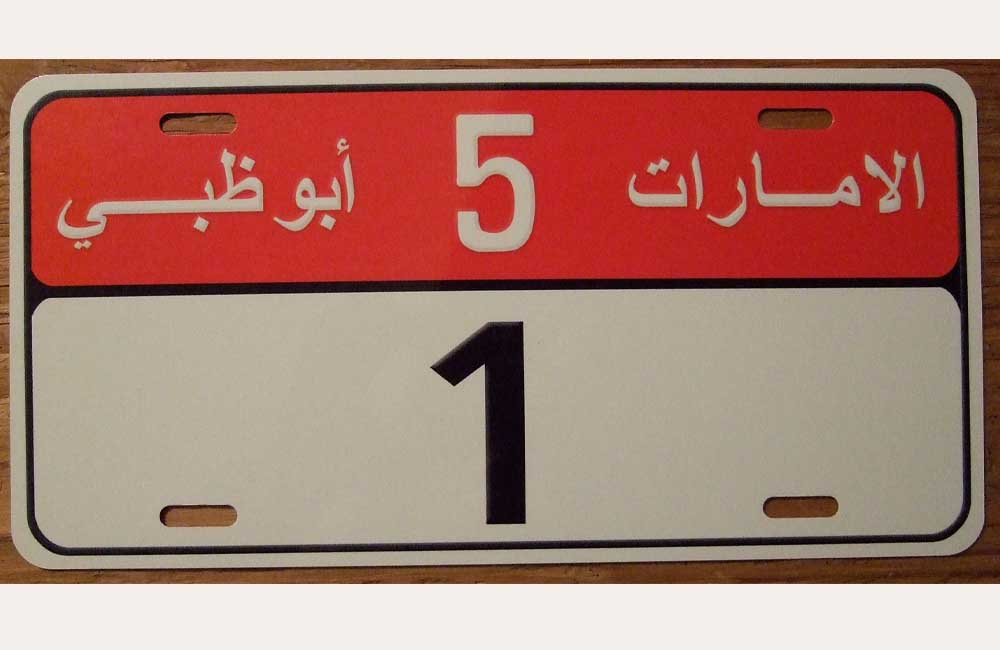 Since there are only 9 available single digit number plates, they are the most expensive. The number 1 license plate cost an Abu Dhabi resident $14.3 million, but it is just the start of the tale. He issued a bad check, and he ultimately received a three-year fraud prison term!
The intriguing tale only serves to increase the item's notoriety, but we have a sneaking suspicion that the winning bidder now regrets getting involved at all. We all know that Abu Dhabi's legal system is strict, therefore it's surprising that the penalty wasn't more severe.
11. Pikachu Illustrator Pokemon Card
Maker: Nintendo
Original Price: Free
Worth Today: $54,970*
The Pikachu Illustrator, often known as "The Holy Grail" of the Pokemon universe, is the most expensive card ever created. Ironically, the Pokemon card didn't cost the recipient a penny while costing millions. The Illustrator card was given out as a reward in a contest for creators of the best Pokemon fan art.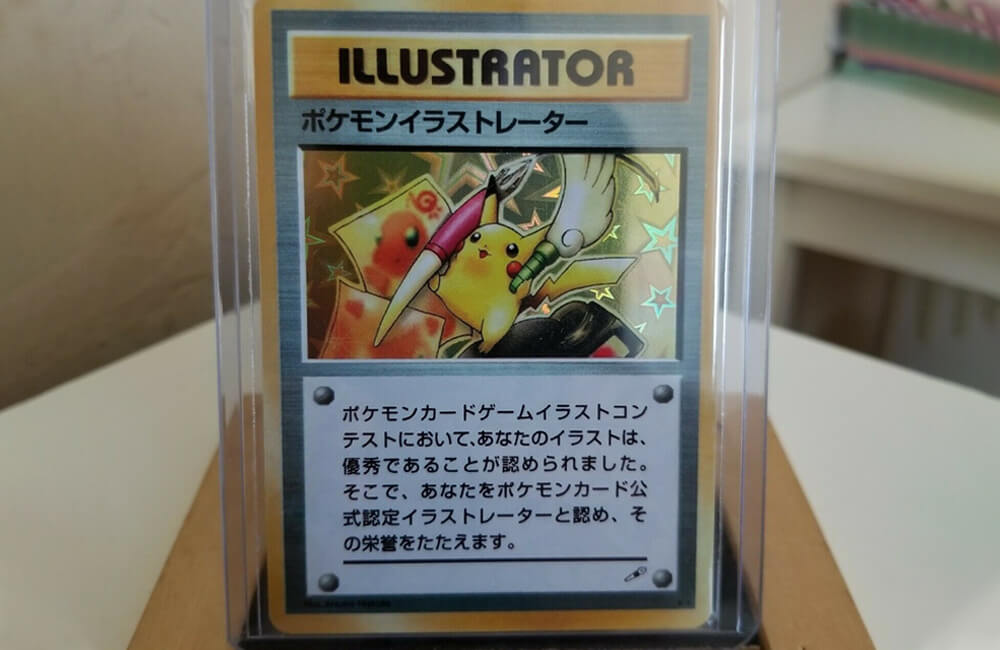 The text on the card reads, "Congratulations to the Winners!" Only a few dozen of the Pikachu Illustrator Cards were ever produced, which accounts for their high cost. In 1998, a contest organized by the Japanese magazine CoroCoro resulted in their creation.
12. 1978 Darth Vader Action Figure
Maker: Kenner
Original Price: $4.99*
Worth Today: $44,994.40*
Star Wars captivated audiences in the 1970s, and the series has since become a billion-dollar powerhouse. Original toys that were released alongside the films have been resold for thousands of dollars thanks to the movie series' thousands of licenses for toy deals and goods. The 1978 Darth Vader action figure is one illustration.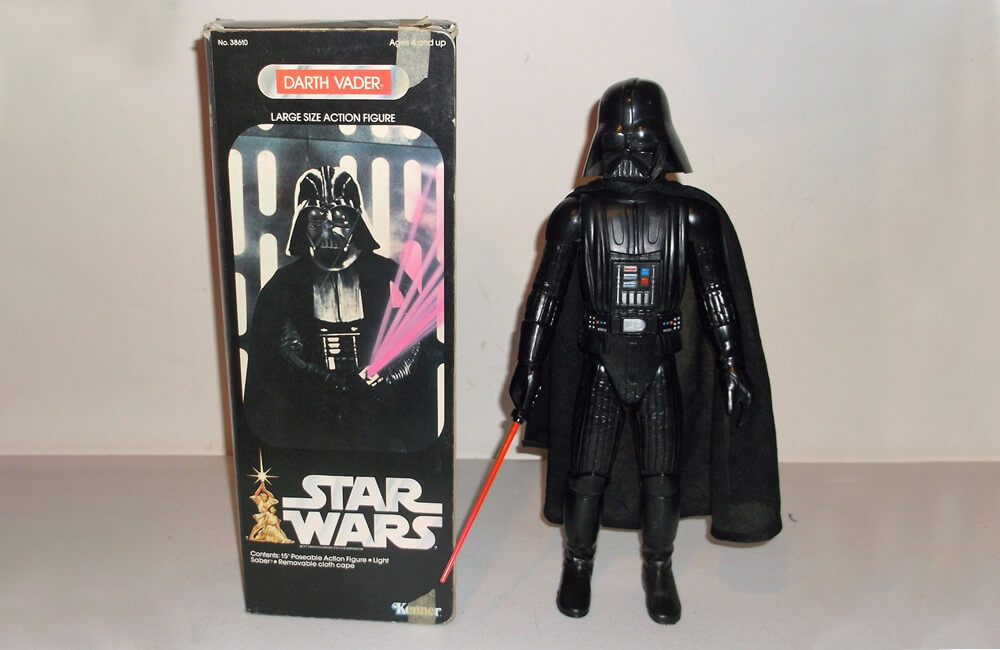 Made by Kenner, the double-telescoping Darth Vader is worth thousands. The "Double Telescoping" refers to the lightsaber that Kenner used to include with its Darth Vader, Kenobi, and Luke Skywalker action figures. "Double-telescoping" has become a pretty strong indicator that an action figure will be worth thousands on resale.
13. Original 1959 Barbie
Maker: Mattel
Original Price: $3*
Worth Today: $27,450*
Dolls were always babies or stuffed animals prior to the creation of Barbie dolls. Barbie transformed the doll market, which led to a revolution in the toy market as a whole. Every ten years, the diminutive, erroneously sized Barbie saw changes in footwear, professions, and, as of today, forms and colors.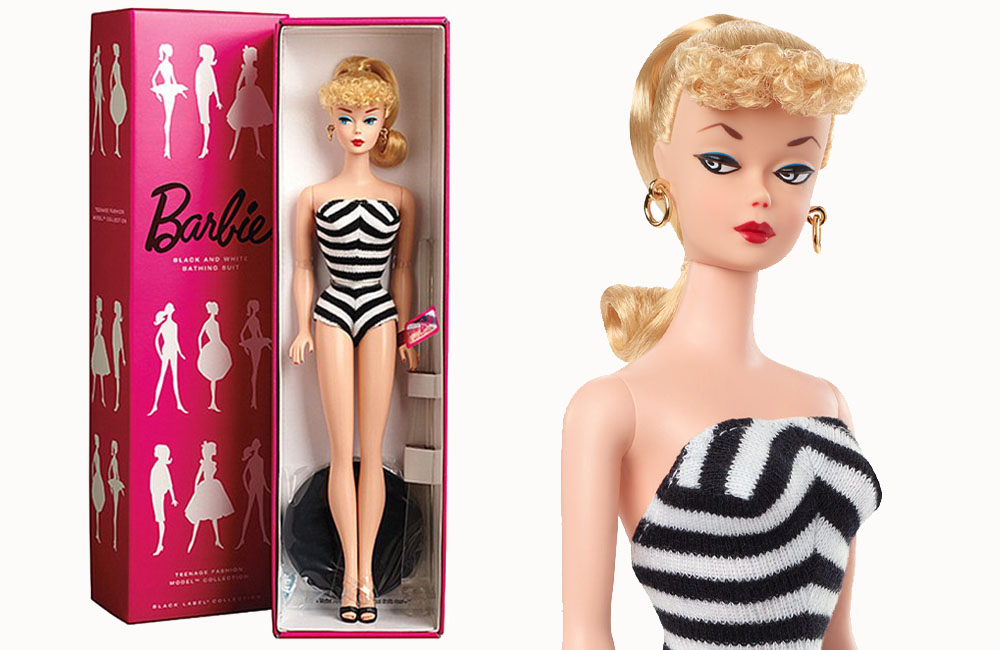 Barbie's initial sales were largely aided by the fact that Mattel was the first toy business to ever advertise to children, while receiving some criticism for their lack of diversity and rigid gender stereotypes. Barbie dolls are now highly sought-after collectibles, and if you can find one original from 1959, you may wear heels and make a modest fortune.
When you consider the initial purchase price of just $3, this is a fantastic return on investment. But, like with any collectible, the unboxed, pristine Barbies will sell for the most money at auction. Barbie's missing limbs are undoubtedly unattractive to consumers.
14. New York Yankee Bobblehead 1961-62
Maker: New York Yankees
Original Price: Unknown*
Worth Today: $59,750*
When you know what to look for, New York Yankee bobbleheads and bobbleheads in general may be pretty valuable items. These adorable little gentlemen nod in approval as they are sold for prices above $5,000 and are in high demand as collector's items.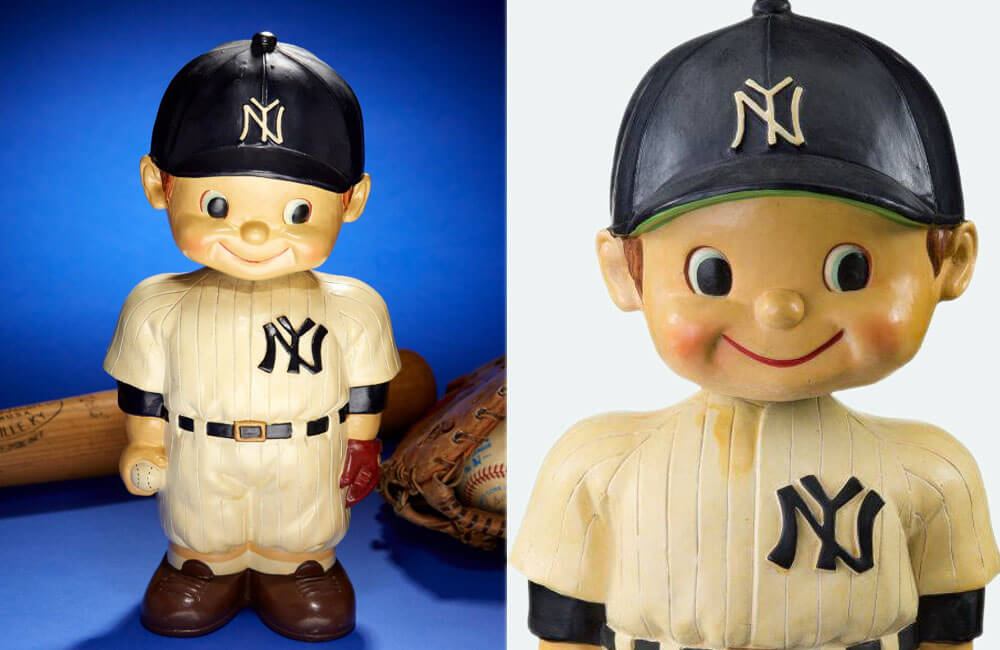 Only two of this exact bobblehead were ever produced, making it unique. If you are fortunate enough to own one of these 14-inch bobbleheads in good condition, you are holding $60,000 in your hands. These rare collectors items are hand-painted and fashioned of porcelain and paper mâché.
Finding one in pristine condition is difficult because it is frequently simpler to say than to execute. After all, kids find bobbleheads to be quite fascinating even though they may not understand what "future value" means. In spite of this, they are highly valued (and sought after) for this precise reason when they do appear at auction.
15. 1856 1-Cent Magenta Stamp from British Guiana Stamp
Maker: British Guiana
Original Price: 1c*
Worth Today: $9.5 Million*
A Scottish child found it amid his uncle's stamp collection in a basement in 1873. It passed through various hands before being acquired by Arthur Hind in 1922, who supposedly outbid three kings for the sum of $36,000. Since then, its value has significantly increased, prompting stamp enthusiasts all around the world to dusted off their old stamps and have them valued.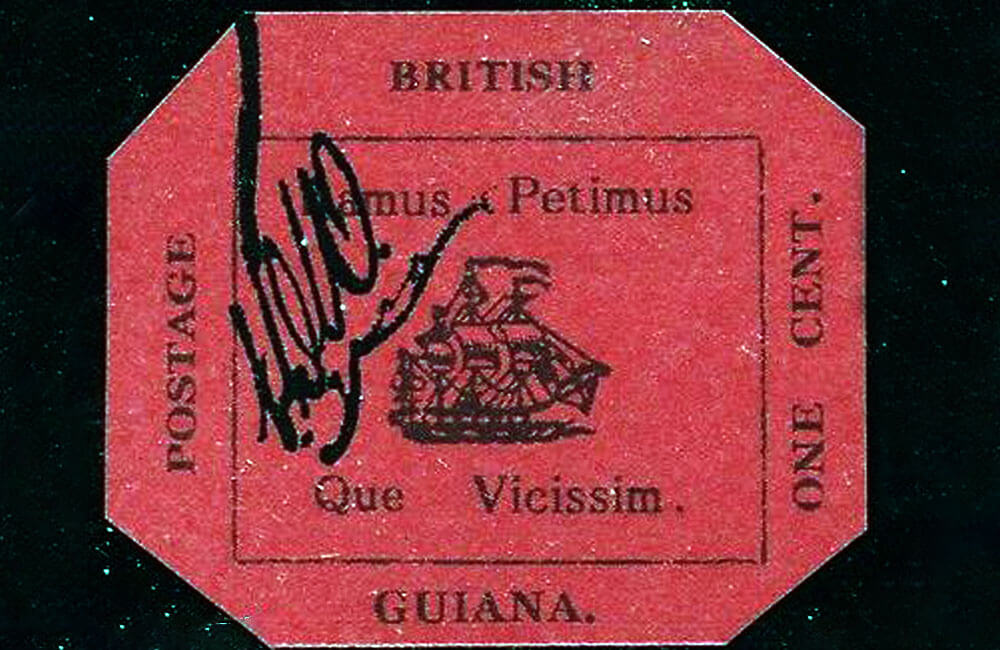 The only known example of the extremely rare 1 cent British Guiana (now Guyana) stamp is one that was printed in 1856. It sold four times, shattering the record for the highest price ever paid for a single stamp each time. The most recent transaction involved Stuart Weizman, a shoe designer, and a startling $9.5 million.
Although some of us may find it difficult to understand why stamps are so extensively collected, it has long been one of the most significant industry segments. Stamp collectors are prepared to pay top dollar for an item that is uncommon and special.