In the world that we live in, hacks and shortcuts have become a part of our lives – we're all guilty of this. Preferring shortcuts doesn't mean that you're lazy but quite smart and that you also value your precious time!
Many things in your daily routines could go well with a little quick fix, in case it's too difficult to find them at times. These things could include your TV remote; for instance, TV remotes can be a bit of a nuisance to all. Sometimes, the remote gets stuck in the sofa seat, and it becomes nearly impossible to find it again.
Other times, they break on their own – it's annoying to replace them again and again, right? Luckily for you, we have a life hack for you that might rid you of this hassle once and for all – TV (Samsung) Remote Control app! This article will guide you more about this application and help you understand why it's useful in our daily lives.
What Is TV (Samsung) Remote Control?
As mentioned above, this application helps people control their Samsung TV through just a few clicks on their smartphone! When you've fixed yourself a nice dinner and want to binge-watch your favorite show, but then you lose the remote control – irritating, indeed. This application solves that problem for you.
The purpose of this remote control on your smartphone is not to remove TV remote controls from your life completely. This application will come in handy whenever you can't find the remote, and you're in a hurry or if your remote control has run out of batteries.
It's perfect for emergencies and the best part: it's ready to use! Download it from the Google Play Store to see for yourself.
How To Use The Application?
Using this application is quite easy, and you will get the hang of it after figuring out the few technicalities. Through the TV (Samsung) Remote Control application, you can use your smartphone to control your Samsung TV with two options: Network IP Control or Infrared (IR) Control.
Network IP Control
This is when the application will connect to your Samsung TV through Wi-Fi, Wi-Fi Direct, or LAN. It is compatible with C, D, E, F, K, and M models – these models have usually come after 2016; do note that it will not work with H and F models.
To use this method, you need to make sure that your Samsung TV is switched on and that your mobile phone along the TV is connected to the same home network. If your router supports a privacy separator function, you will have to disable it too before using it.
There's another option to enter the TV's IP address manually to get it connected. For that, you will have to find your TV's IP address by going on 'Menu,' then clicking on 'Settings,' then 'Network,' and finally 'Network Status.'
Infrared (IR) Control
This method of connection is only applicable to phones/tablets that have a built-in IR blaster. Some examples of these devices are Samsung Galaxy S, HTC ONE, LG G3/G4/G5, Xiaomi Mi/Redmi/Note, Huawei Mate/Honor, etc.
This option has been tested with Samsung TV F and M models, but it could also work with all the TV models that have come after and in 2005. To use, you should point your phone's IR blaster directly at the TV, and the range of distance should be around 4 to 10ft.
If your phone is on a low power mode or a power-saving mode, then the IR blaster may not work. If the range is less than 5 ft, let's say 2 ft, then it may not work too.
This application's display is very user-friendly; there are no fancy graphics as it is very simply the design of a typical remote control. Along with that, there are also no silly gimmicks in this application, so that's out of the way too! Kudos to the developer for this app's touch-friendly user interface.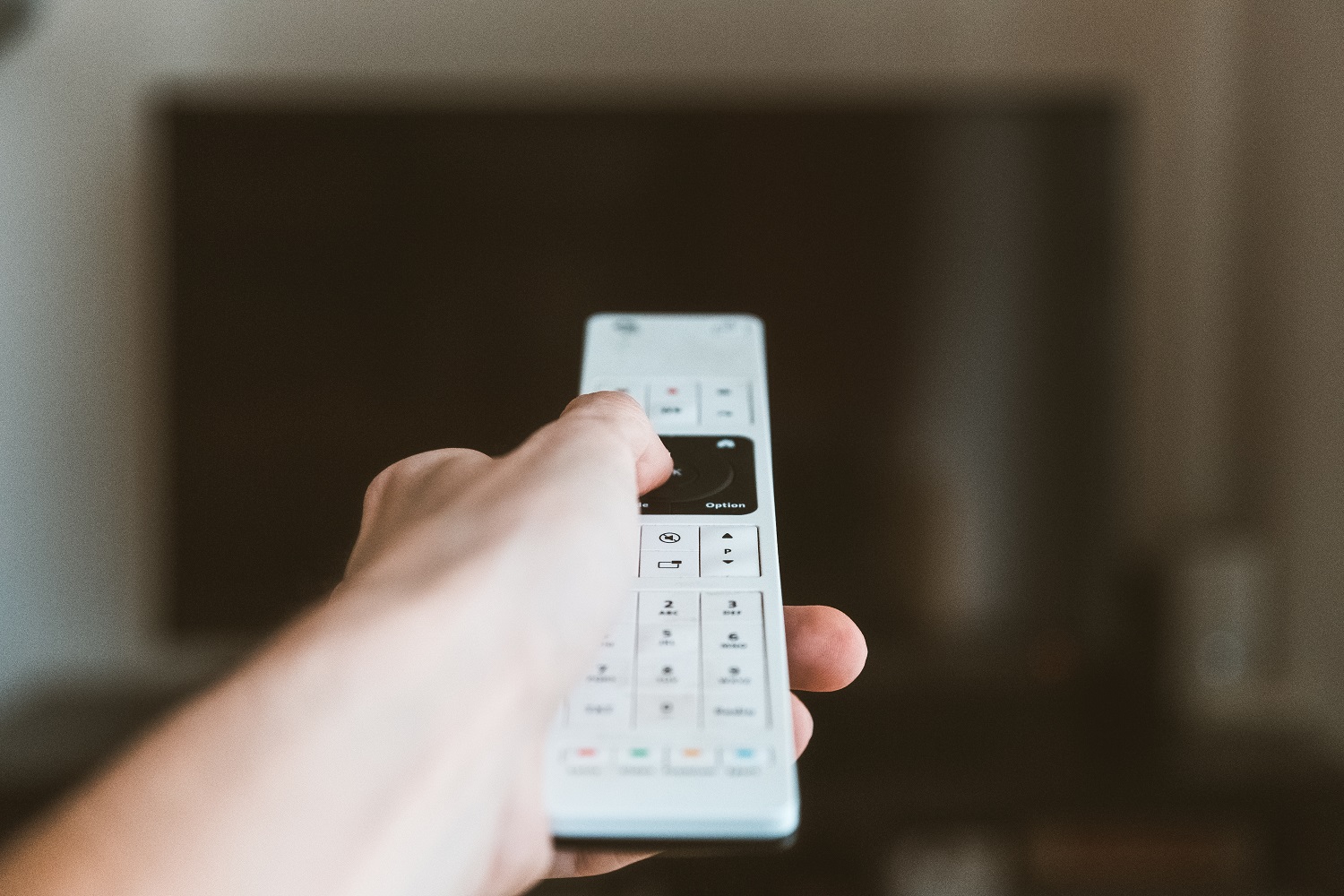 Conclusion
This IR based third-party app could almost be a lifesaver for situations where you don't want to spend time fixing or finding your TV remote – it's a very convenient substitute.
Users have provided many positive reviews; your review could be one of them too if you head over right now and download the application!