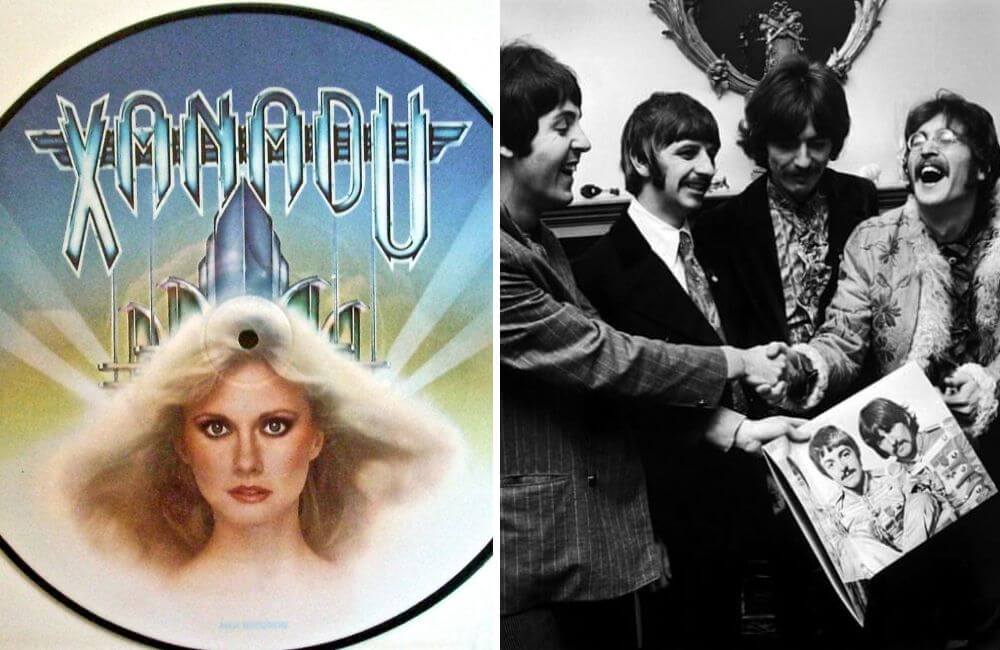 The idea of having a tangible copy of one's favorite album today probably doesn't even enter one's head because we live in a digital world. But when we wanted to listen to music, we were all buying vinyl albums just a few short decades ago. You may even still have a box (or two) gathering dust in the garage.
Most people undoubtedly consider vinyl records to be a thing of the past. Although the first vinyl record was created in the early 1900s, the first long-playing commercial record wasn't released until 1930 by RCA Victor. Old vinyl can be sold for a lot of money, even though its popularity has fluctuated since that time.
Vinyl records have developed into a collector's haven as technology has improved. If you happen to find a rare copy of a certain record, you can be sitting on a gold mine. Are any of these rare objects hiding in your attic? Perhaps it's time to look for these antiquated gems!
1. The Beatles – Yesterday & Today
Year: 1966
Record label: Capitol Records
Worth Today: $125,000*
Sometimes it's the artwork on the album rather than the music itself that grabs people's attention. The Beatles' 1966 album Yesterday & Today proved to be famous for more than simply John and Paul's lyrical skills. The band was originally coated in meat for the compilation album's cover. The record company chose to replace it with something more tolerable because they weren't too happy with it.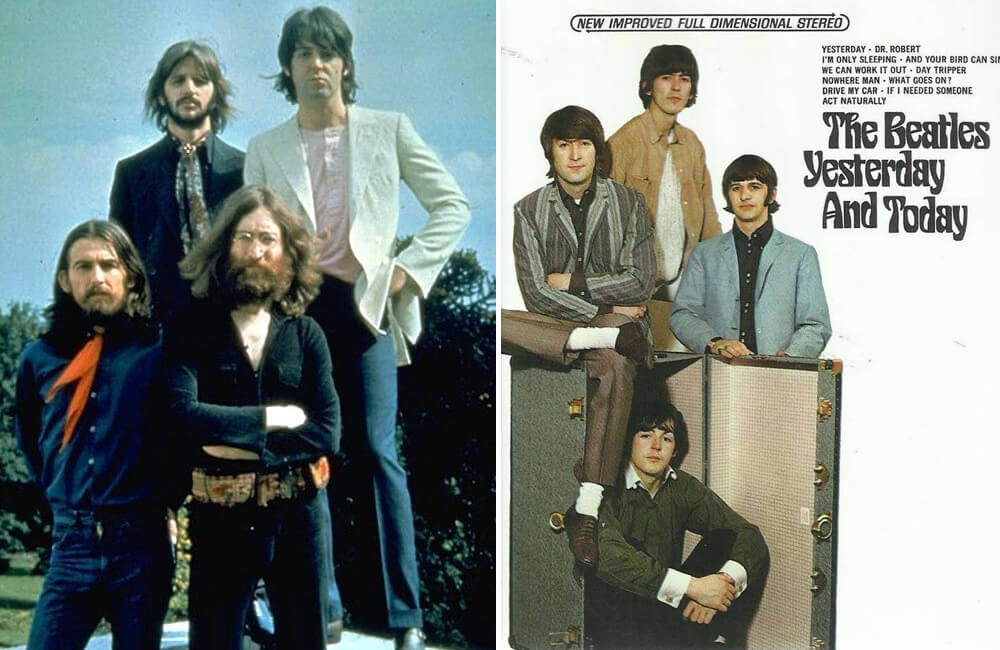 Yesterday and Today, the Beatles' eighth album for Capitol Records, actually included tracks from the group's EMI albums that Capitol had previously refused to release. Additionally, it included songs from other non-album releases by the Beatles. The goal was to increase fan purchases, and Capitol was highly effective in doing so.
Only a few copies of the record with the original cover are still in circulation. One such copy sold for $125,000 in February 2013. For collectors, a single circular piece of plastic costing that much money is worth gold dust.
2. Bruce Springsteen – Spirit in the Night
Year: 1973
Record Label: Columbia
Worth Today: $5,000*
Bruce Springsteen had been working hard for some time previous to the release of Born to Run, despite popular belief that he had immediate success. His debut single, "Spirit in the Night," was released in 1973. When it was first released, it received little attention, but as The Boss rose to fame, demand for the song increased.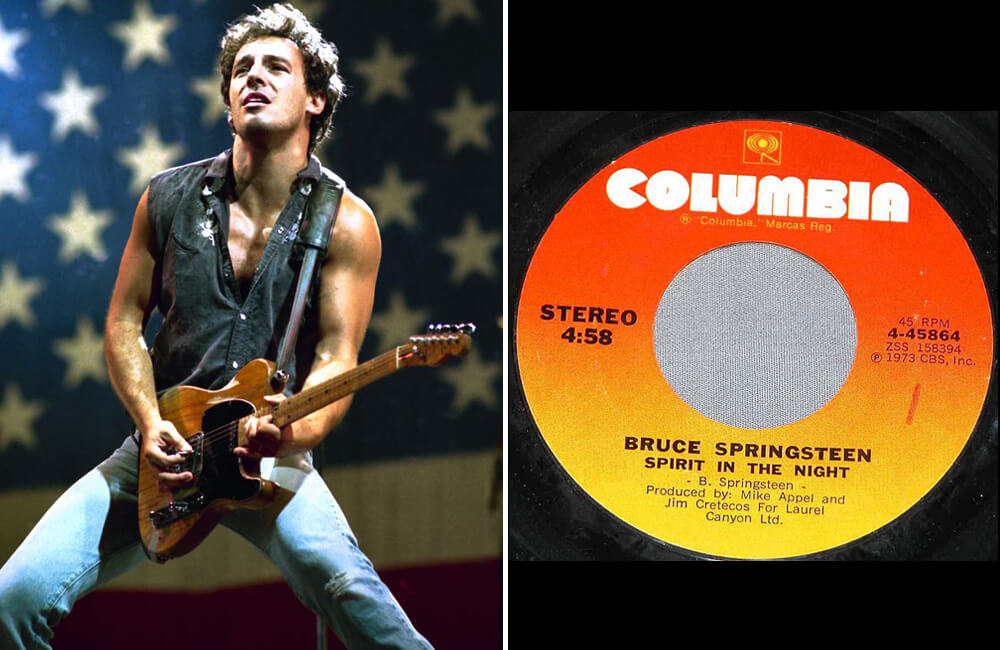 Since there were just a few copies made, finding a promotional copy in your record collection may be worth hundreds of dollars. The originals are far more expensive, typically costing lucky buyers $5,000.
It's interesting to learn about the history of "Spirit in the Night." After receiving Springsteen's debut album, Clive Davis started to worry about its commercial viability. Springsteen wrote "Spirit in the Night" and "Blinded by the Light" as a result of his refusal to let the album be released without further singles.
3. Elvis Presley – Rock 'N' Roll
Year: 1956
Record label: RCA Victor 
Worth Today: $1530.00*
Elvis Presley's debut album, Rock N Roll, was released in the UK. Presley made an eponymous debut in America. Rock 'n' Roll was still a pretty new genre for certain major companies at the time of its release. For major labels, the genre was unknown territory, but Rock N Roll demonstrated the genre's commercial viability.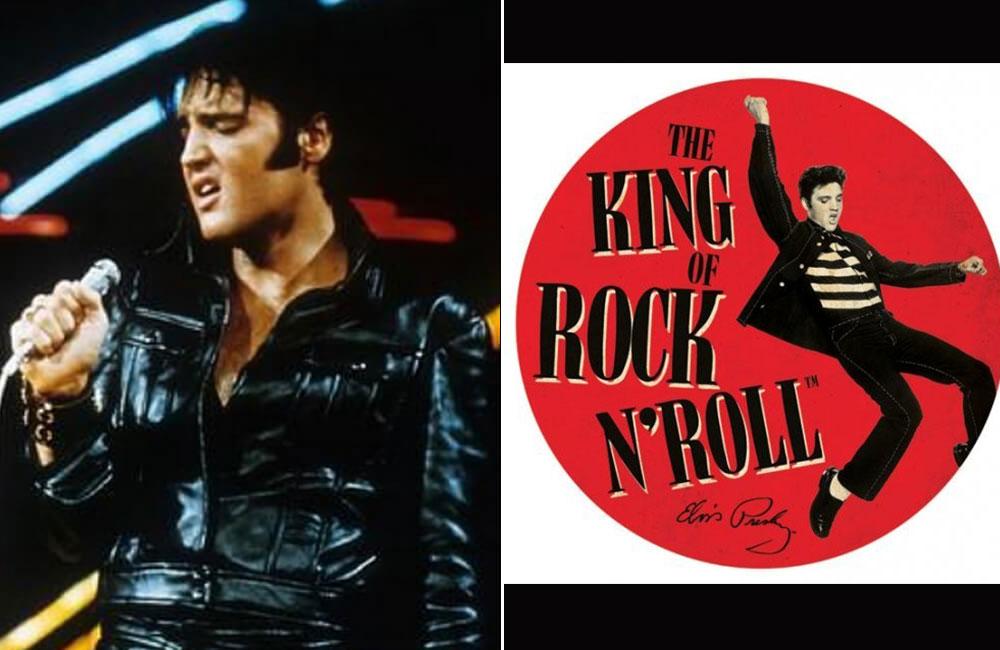 Year: 1997
Record label: Parlophone, Hollywood 
Worth Today: $1413.00*
For Queen, Queen Rocks is exceptional. While it is a compilation album, the structure doesn't fully adhere to the standard "Greatest Hits" model. Instead, it emphasizes deep tracks (though there are a few hits). Songs like "Sheer Heart Attack," "Tear It Up," and "Put Out the Fire," among others, are included on Queen Rocks but weren't made available as singles.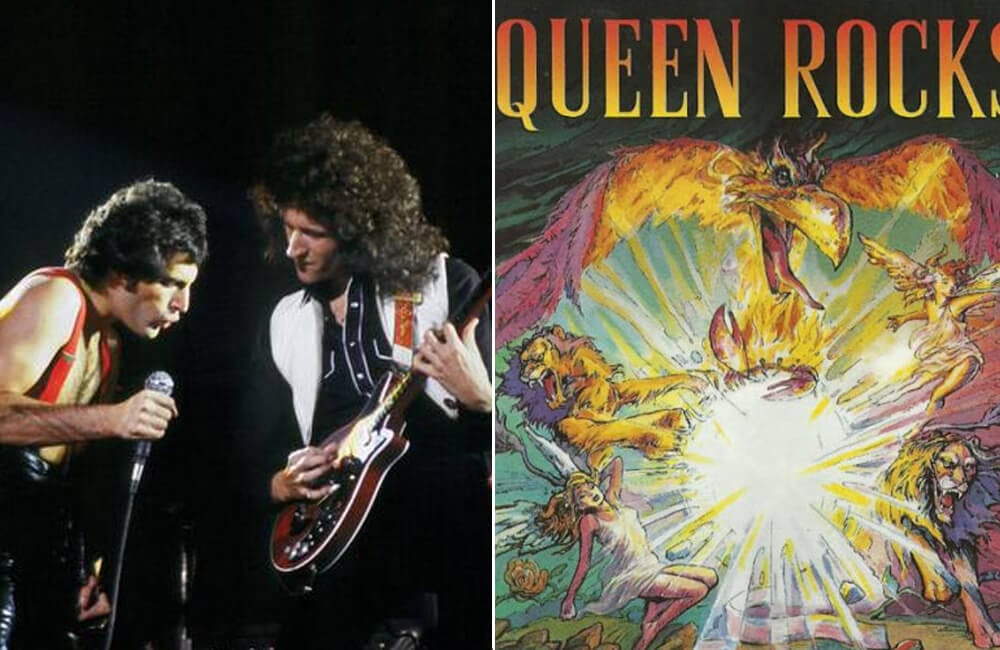 EMI produced this distinctive album. It was released on the Parlophone label in Europe, however Hollywood is listed as the label in America. Another element that makes Queen Rocks a dark horse in the Queen discography is the inclusion of songs without Freddie Mercury.
5. Elton John – I've Been Loving You
Year: 1968
Record label: Philips
Worth Today: $5,000*
A great illustration of a multi-talented artist is Elton John. Not only can he play piano like no other, he can sing and craft songs that speak to the very heart of his audience. Frankly, he's a genius. His first single "I've Been Loving You" was released in 1968.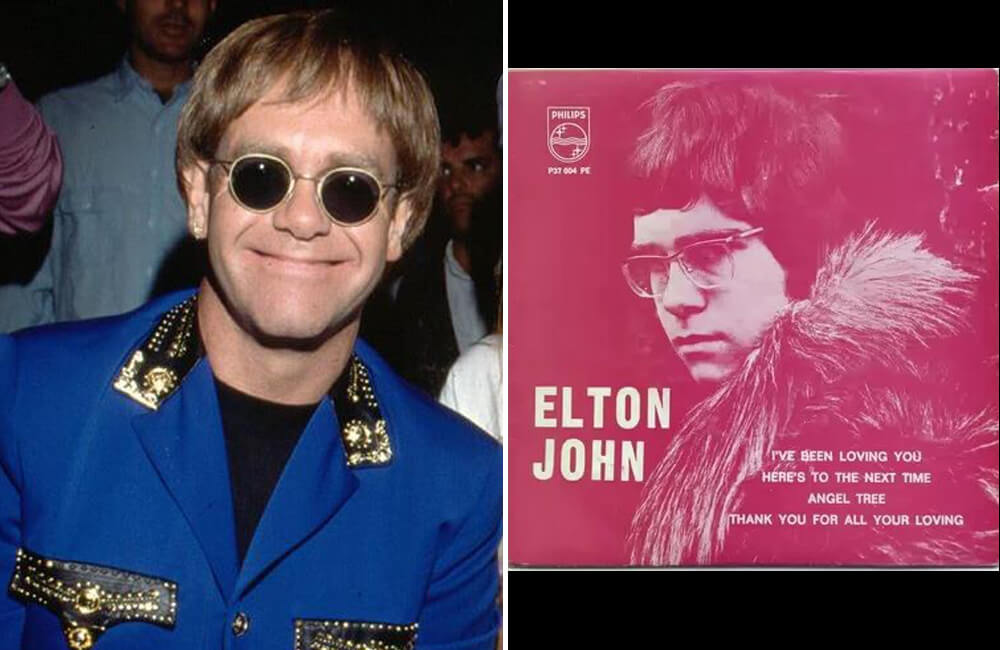 Amazingly, Bernie Taupin is given credit for the song since John was reluctant to claim that he wrote it himself. Some time later, he confessed. It's not because John was afraid of Taupin; rather, he wanted to give the songwriter writing credit so that he could receive his first publication earnings for writing the song (and many more in their illustrious collaboration).
Shortly after its debut, "I've Been Lovin' You" was pulled, therefore the royalties were short-lived. Only one copy of the single is known to exist, making copies particularly difficult to locate. It is estimated to be worth $5,000.
6. Led Zeppelin – Led Zeppelin
Year: 1969
Record label: RCA
Worth Today: $1,000*
Led Zeppelin is now recognized as a major force in the rock industry, but in 1969, they were still struggling to gain any kind of notoriety. Not everyone like their self-titled debut album, which combined new songs with blues. Although they later changed their thoughts, Rolling Stone initially believed it was trash.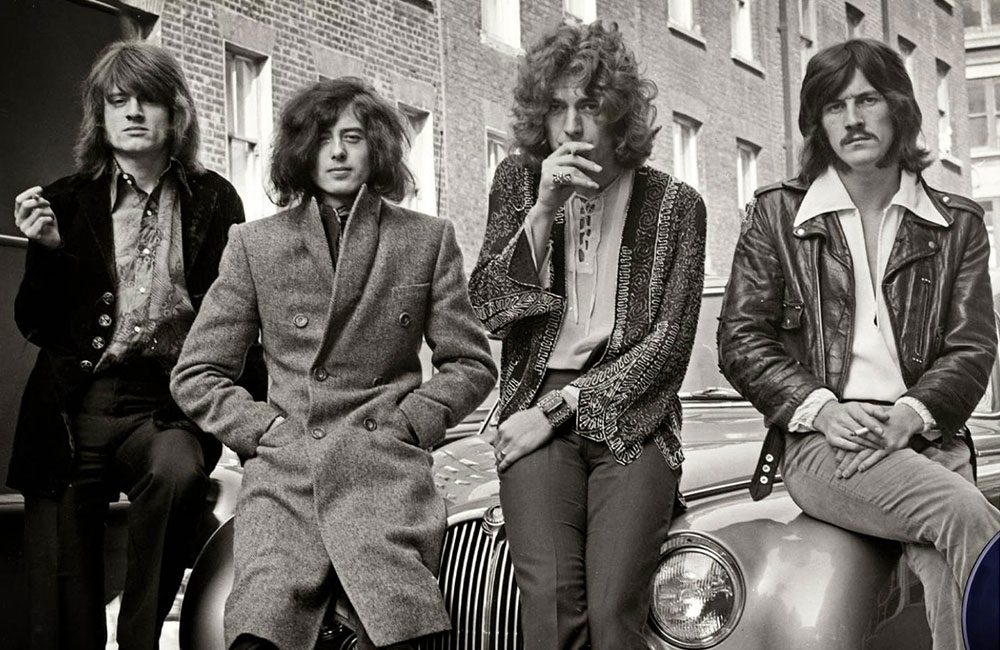 Led Zeppelin, a band that was founded in 1968 in London, is recognized as one of the pioneers of heavy metal music. They had hoped that Led Zeppelin would be their passport to stardom in 1969, but sadly, things didn't work out that way. Zeppelin would, however, easily recover.
There are many millions of copies in use, but the turquoise-lettered copy is the most valuable. Its lucky owners might be able to sell it for roughly $1,000 if it is in pristine condition. Of course, if it has scratches and dents, the auction price may not be as high.
Year: 1989
Record label: Sub Pop
Worth Today: $2,500*
Nirvana released their debut album, Bleach, two years before they became well-known after the release of Nevermind. Krist Novoselic and Kurt Cobain both appeared on the album, although Dave Grohl wasn't yet a member of the group. Later on, the album's songs would become more well-known, especially "About a Girl."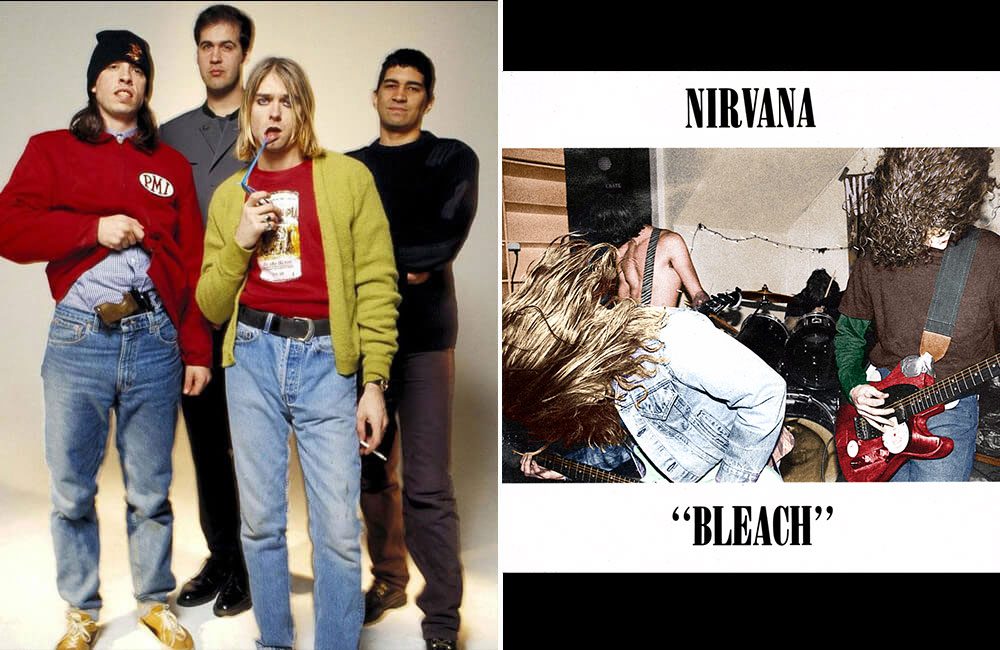 According to reports, Nirvana spent two to three weeks practicing nonstop in order to get ready to record a full-length album. The band was prepared to produce a masterpiece when they arrived at Reciprocal Recording in Seattle, Washington. From December 1988 to January 1989, recoding was done. Critics adored it even though it initially didn't do well on the charts.
There were only 1,000 copies of their debut record made initially. While others may be purchased for $1,100, these originals cost $2,500. There were only 500 copies on the third pressing. Of course, after Kurt Cobain's terrible death in 1994, prices increased.
8. Pink Floyd – The Dark Side Of The Moon
Year: 1973
Record label: Harvest Records 
Worth Today: $3,242.31*
Even though Dark Side of the Moon is one of the most well-known and widely available albums ever, a first pressing vinyl in pristine condition may get thousands of dollars at auction. Dark Side of the Moon by Pink Floyd was recorded at the renowned Abbey Road Studios. Pink Floyd needed two sessions, which they finished in January 1973.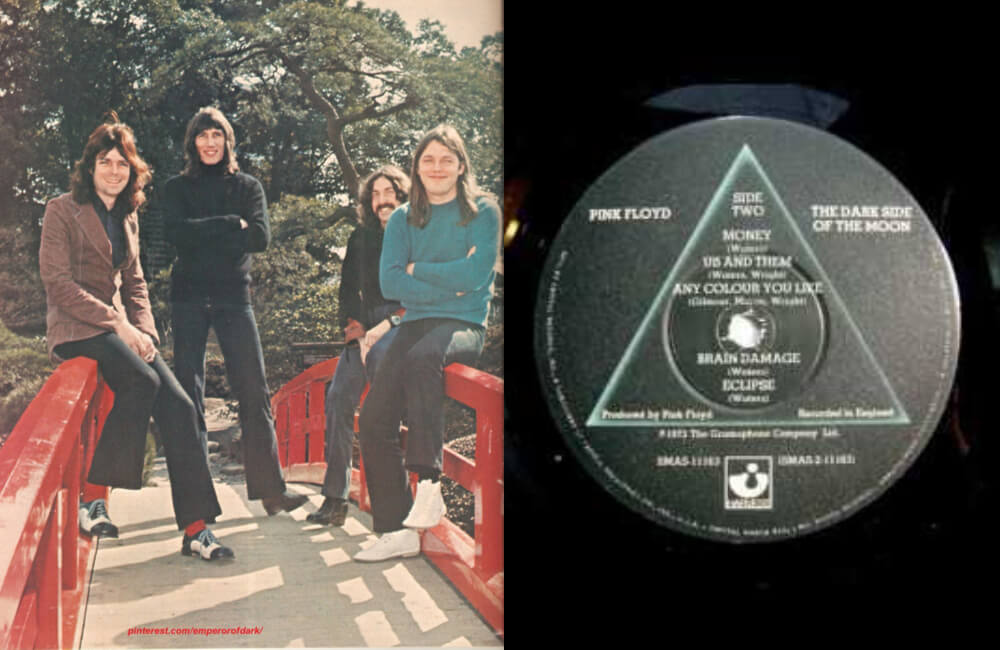 The staff engineer was Alan Parsons, who had previously collaborated with Floyd on Atom Heart Mother. He worked as a recording engineer for the Beatles' two best-selling albums, Let It Be and Abbey Road. Harvest Records is the record company that released Dark Side of the Moon.
9. David Bowie – The Prettiest Star
Year: 1973
Record label: Mercury
Worth Today: $2,000*
It's challenging to recall every single track that David Bowie has ever released. Although it is not one of his most well-known works, "The Prettiest Star" is infamous. Bowie allegedly sung the song to his first wife, Angela, when he called to propose marriage. Bowie asked Marc Bolan to play guitar while it was being recorded.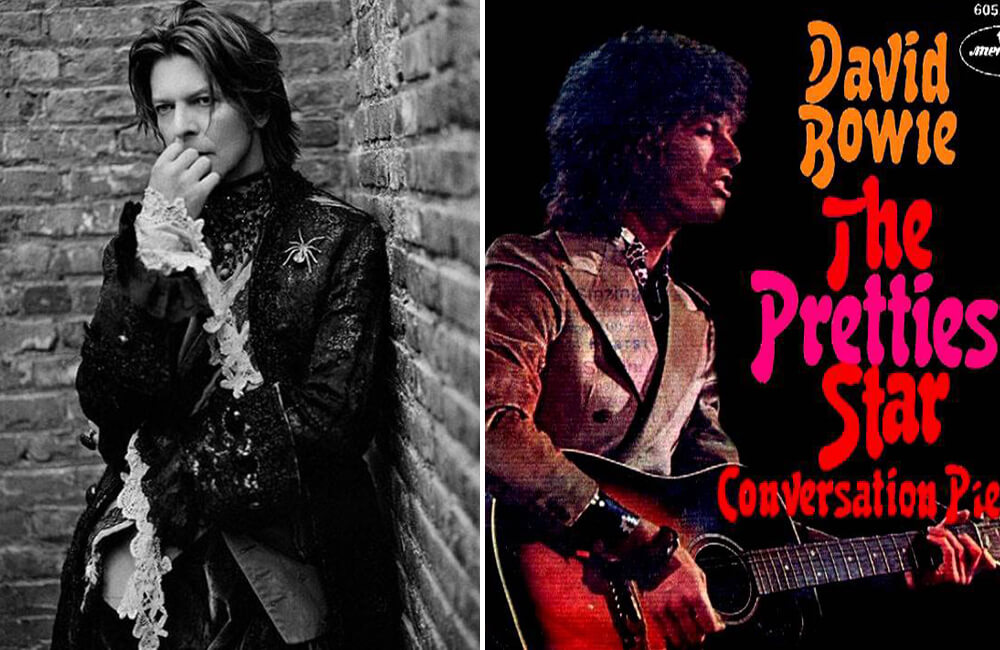 Bolan was added to "The Prettiest Star" because of the well-known producer Tony Visconti. The recording session started smoothly, according to Visconti, until Bolan's wife informed Bowie that Marc was "too excellent" to play on "this record." That would portend their parting ways (and subsequently their rivalry).
Unfortunately, things didn't work out as expected in the partnership, and in 1980, the couple was divorced. Thankfully, the single is still available, but you may have to pay a premium to add it to your collection. Copies frequently sell for more than $2,000.
Year: 1992
Record label: Maverick/Sire Records
Worth Today: $3,000 to $4,000*
Madonna released her fifth album, Erotica. Shep Pettibone and Andre Betts joined her in recording it at Sound Works Studios in New York City. At the time, Madonna was working on multiple movies as well as her book, Sex. Before going to the studio, Pettibone and Madonna began recording the album's demos in Pettibone's residence.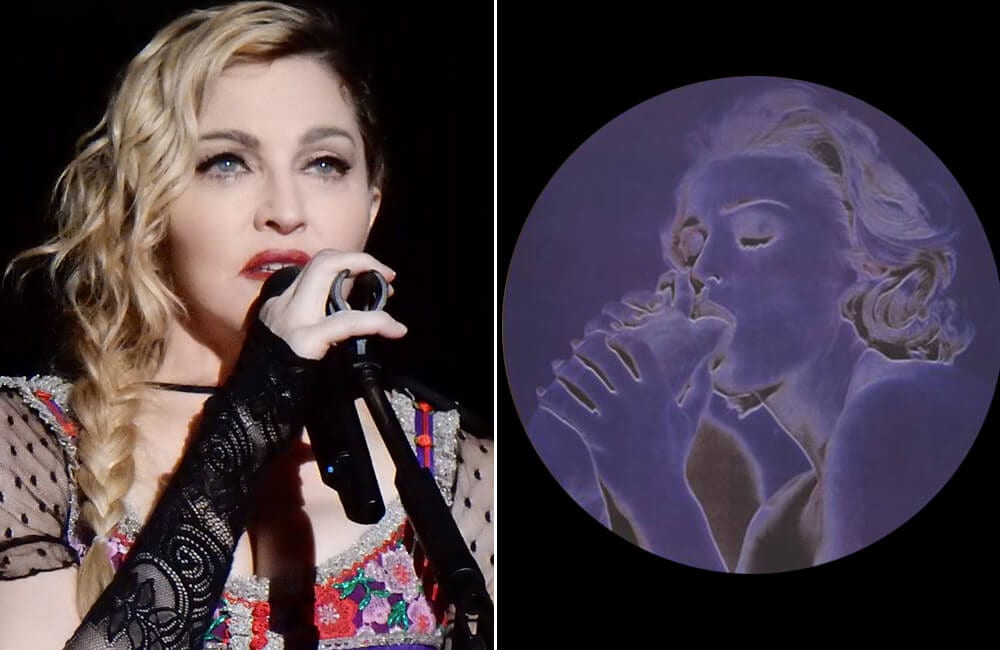 Pettibone allegedly wanted to expedite the creation of Erotica out of concern that the vocalist could "lose interest" in the project. Her compositions were "intense" and "serious," in his words. Bedtime Stories, an album released in 1994, would come after Erotica.
Year: 1981
Record label: Polar 
Worth Today: $3,500.00*
A vintage vinyl record by the well-known Swedish band ABBA has also been fetching high prices on marketplaces like Discogs. On January 25, 1981, "Hovas Vittne," a Polar label recording (JUB 50), was made available. The two tracks on this vinyl record are "Hovas Vittne" (also known as "Hova's Witness") and "Trivedshambo."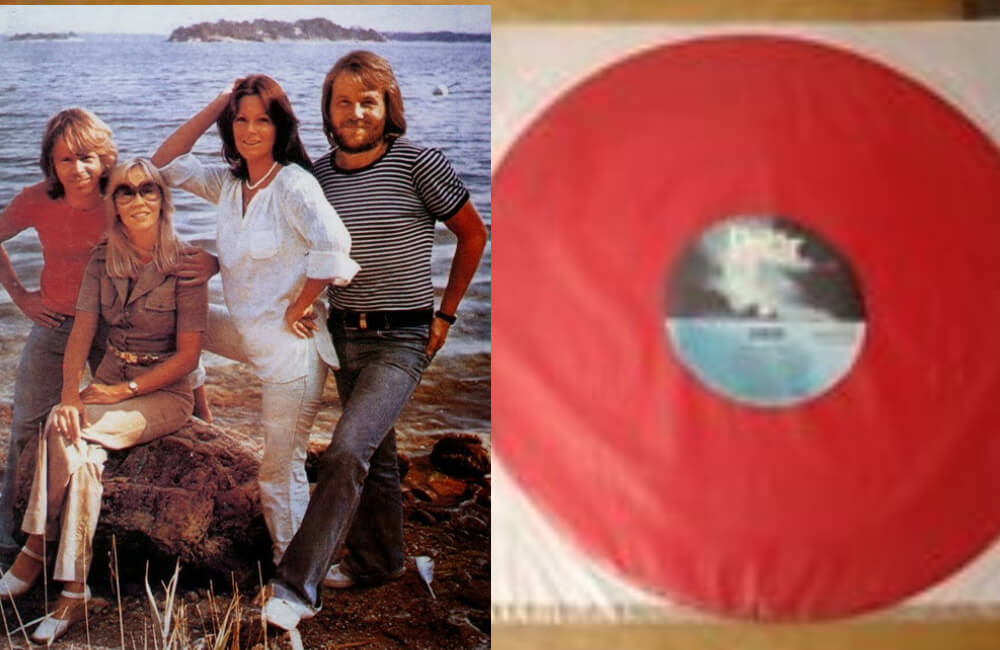 "Trivedshambo," the second single, was written by Stikkan Anderson. Both sides were recorded at Polar Studios. The pricey vinyl record was designed by Rune Soderqvist and Michael B. Tretow. ABBA has gone on to sell over 150 million records, and the band is the third-highest selling band of all time (behind the Beatles and Queen).
12. AC/DC – Can I Sit Next To You, Girl
Year: 1974
Record label: Albert Productions  
Worth Today: $3,139.00*
The first ever original song by AC/DC was "Can I Sit Next to You, Girl," penned by Angus and Malcolm Young. The hard rock song was first released in 1974, and a month after its release, it reached the mid-charts. The label for the vinyl album was Albert Productions. A 7″ 45RPM single was used. "Rockin' in the Parlour," another Young and Young composition, appeared on the B-side.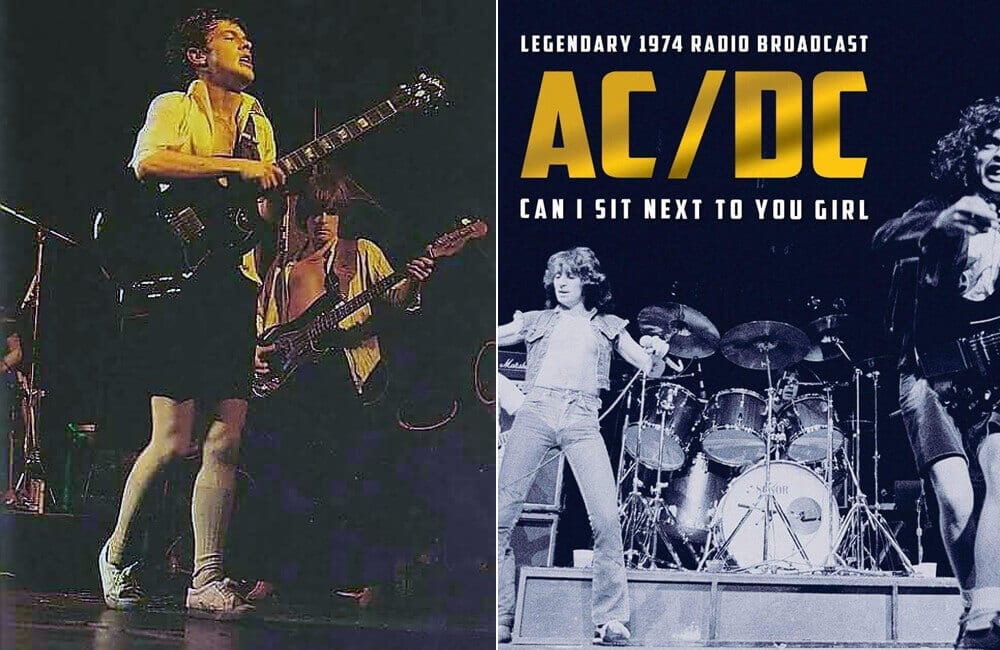 EMI Australia Limited printed the vinyl records, which were created at Albert Studios. Vanda/Young received credit as the producer.
13. The Rolling Stones – Their Satanic Majesties Request
Year: 1967
Record label:  Decca Records (UK), London Records (US)
Worth Today: $3,000.00*
Their Satanic Majesties Request, the Rolling Stones' sixth British album and eighth American release, was released in both countries. It was the first time when identical versions of a film were distributed in both nations. The phrase "Her Britannic Majesty Requests and Requires…" may be found inside a British passport, and this is what the album's title alludes to.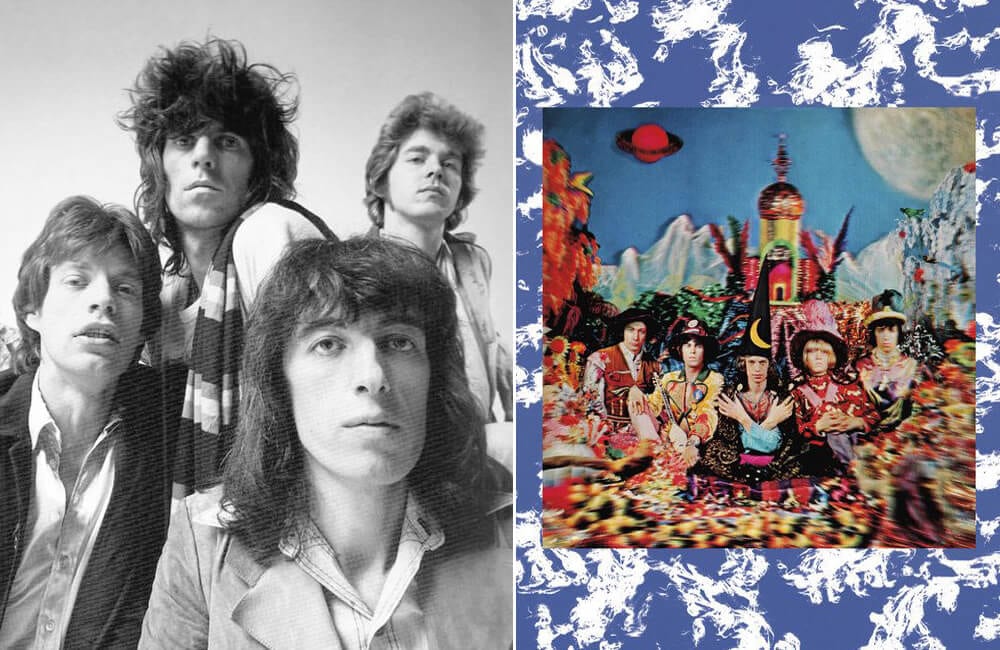 One of the Stones' most contentious albums was Their Satanic Majesties Request, not just because of the album's name but also because the band members subsequently came to loathe it. Mick Jagger described it as "not very good," while Keith Richards labeled it "a load of cr*p." The original vinyl recordings nevertheless fetch $3,000 at auction.
14. Marvin Gaye – What's Going On
Year: 1971
Record label: Tamla  
Worth Today: $3,000.00*
What's Going On was made available on May 21, 1971, on vinyl, LP, and as an album. According to critics, Marvin Gaye's soul album was among his greatest. Most of the A- and B-side songs bore Gaye's writing credit. There were six tracks on the A-side and three on the B-side. The vinyl was most recently sold on August 6, 2020.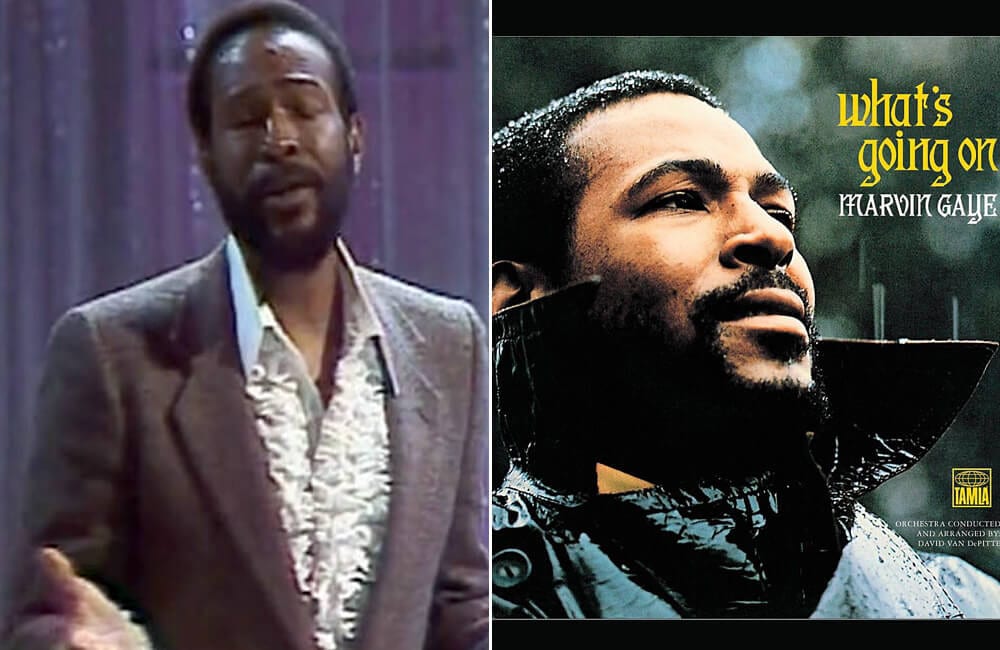 Original editions feature an inner sleeve promotional announcing Motown releases, and they can cost up to $3,000 each. The earliest vinyl pressings were made on dynaflex vinyl by RCA. The Vinyl Lovers label would reissue What's Going On on vinyl in 2014.
15. Billie Eilish – Live At Third Man Records
Year: 2019
Record label:  Third Man Records
Worth Today: $2,300.00*
The fact that Billie Eilish is successful is presumably why her album Live At Third Man Records, which was published on December 6, 2019, is fetching a higher price than it should. There are five tracks on the A-side and five on the B-side of the pop album. Her No. 1 single, "Ocean Eyes," is on it. The vinyl came in a small quantity split between blue and black.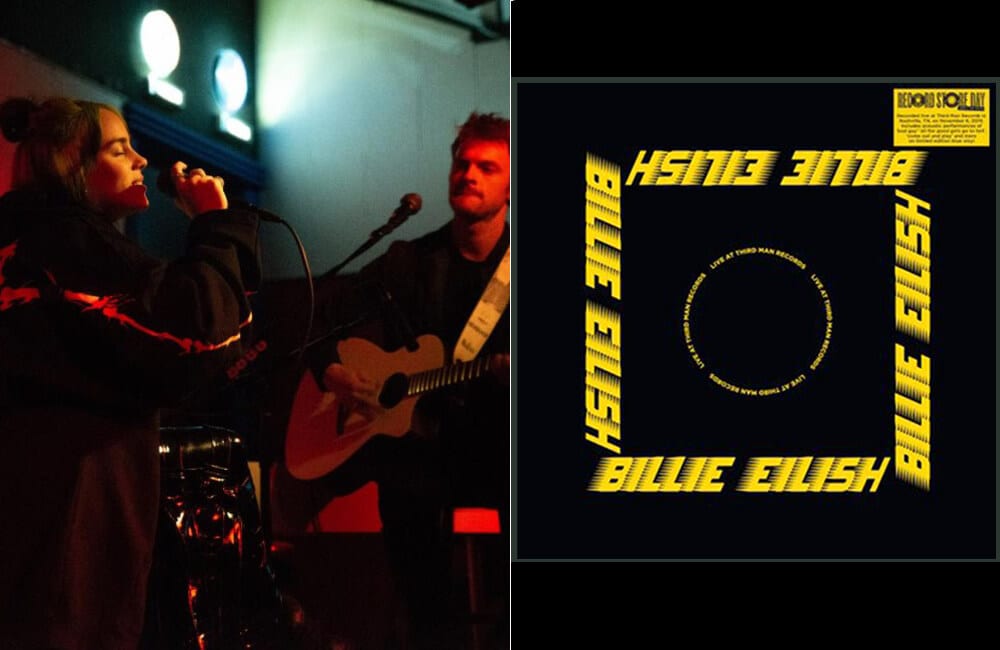 Eilish herself painted the covers. The day of the concert, she decorated the sleeves. Others feature Eilish's handprints and footprints, while others only have blue paint splatters. Only 220 of these vinyl records are known to exist. In Nashville, Tennessee, the music was recorded live and straight to acetate.