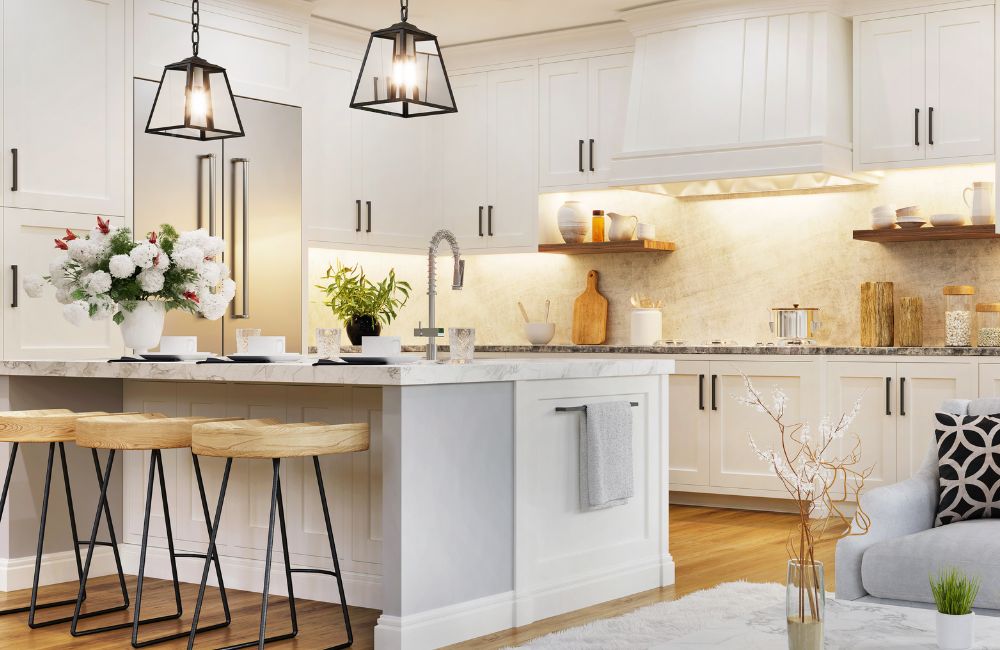 Many people forget that after you purchase a property, it can cost outrageous sums of money to furnish and decorate it in the style you want it. Purchasing a home is a significant financial commitment. Fortunately, there are numerous little additions you can make to your property that won't cost a fortune but can increase its worth overall.
You can add items to your home that give the impression that you engaged an interior designer or undertook pricey home improvements with only a fast trip to a Home Depot or Target.
1. New Window Treatments Are an Instant Upgrade
What You'll Need: Curtain Rod, Curtains
Cost: $50-$150*
While having access to natural light is a characteristic that is highly desired in any home, the majority of us do not have the good fortune to live in a location with clear views or adequate privacy from our neighbors. Window treatments can help with this.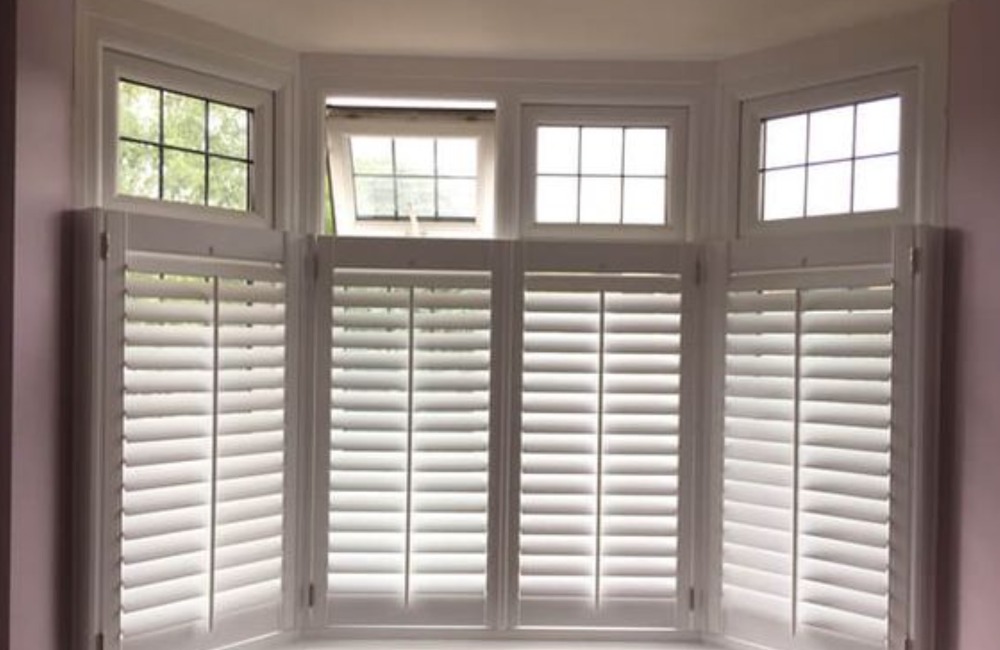 The appropriate window treatment can change a room, playing with light and providing a textural element to the house in addition to being useful. There are many different options to consider, with prices ranging from inexpensive to expensive. Options include gauzy white curtains, dramatic heavy velvet curtains, and basic Venetian blinds.
2. Update Old Light Fixtures
What You'll Need: New Lighting Fixtures
Cost: $50+*
It's simple to entirely change your home's design by replacing outdated light fixtures with new, contemporary ones if you want to update your area but are short on finances. And while expensive chandeliers made of crystal or beautiful glass might cost unimaginable sums of money, there are many less expensive alternatives available.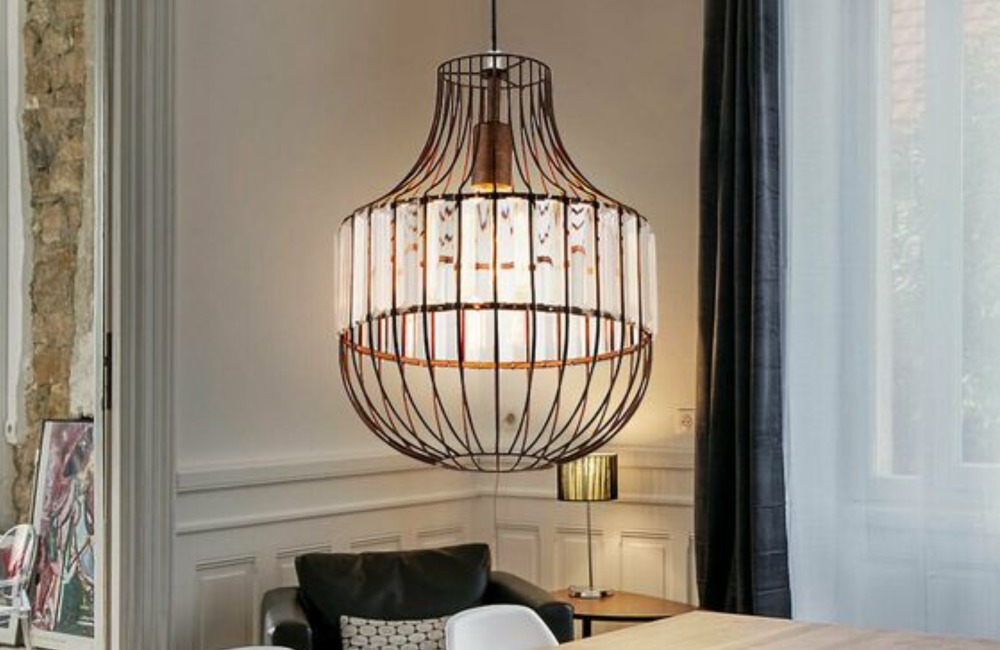 A number of exciting possibilities are available from retailers like Ikea at rates so low you could change them out every year if you wanted to, turning your room into a sort of lighting showroom. It's an excellent approach to make a statement because it serves as the room's focal point.
3. Make A DIY Fake Built-In
What You'll Need: Large Cabinets, Tools
Cost: $250+*
Hiring a carpenter to create custom built-in cabinets and shelves can cost thousands of dollars and take a long time to complete. Making an illusion of a built-in using many pre-made pieces of furniture is an easy solution to this problem.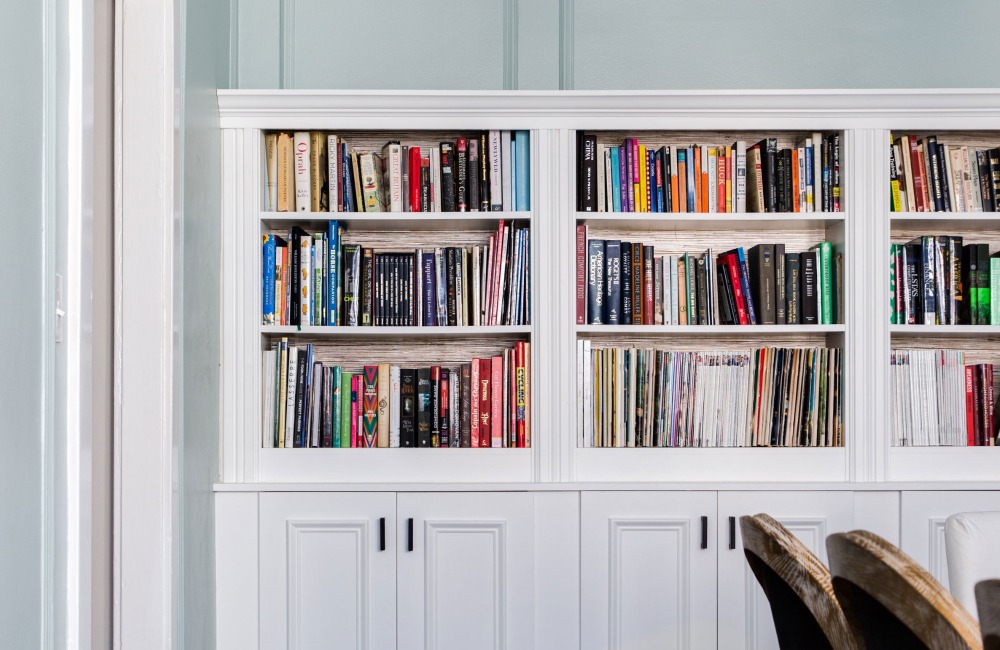 There are many units available from furniture companies that are ideal for this endeavor, and there are a ton of YouTube videos with professionals guiding you through the installation procedure step-by-step. Just make sure everything is securely fastened before you place large objects on shelves.
4. Upcycle Statement Furniture
What You'll Need: Various
Cost: Various
There's no reason to throw out an old statement piece of furniture in favor of a brand-new one if it's starting to seem dated. Older pieces that are valued can be given new life in countless ways, such as by reupholstering a couch or sanding and painting a dresser.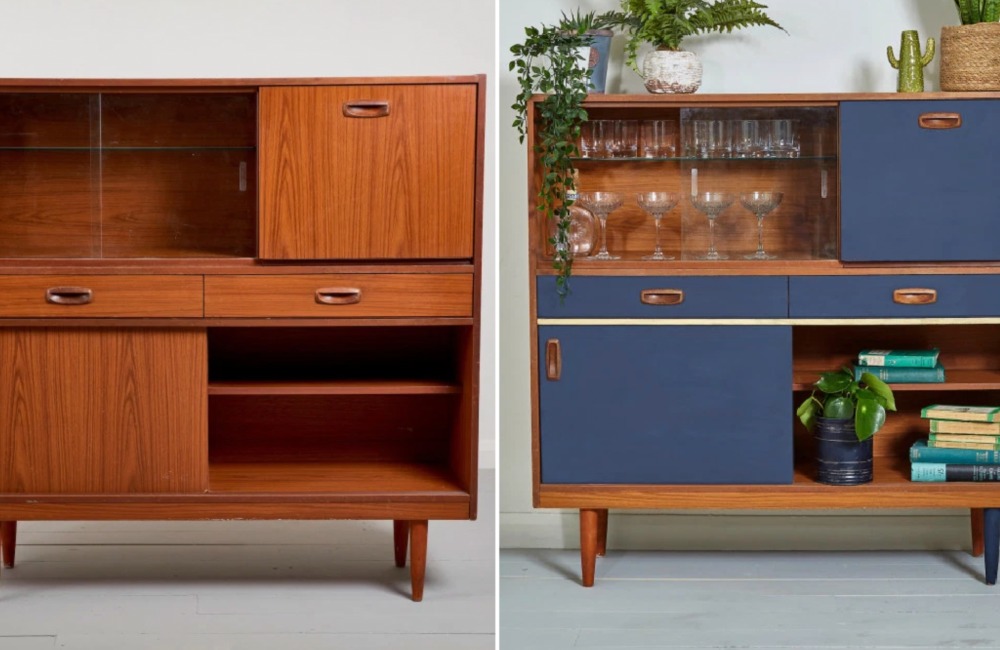 Before you begin, search the internet for in-depth instructions that will walk you through all the possibilities for your particular piece of furniture. Don't toss the baby out with the bathwater the next time you spill red wine on a white couch or discover a scratch on a wooden table.
5. Keep An Overall Minimal Look
What You'll Need: Various
Cost: Various
If in doubt, adhere to minimalism. Every time you shop for decor, it can be simple to find something you like, but more often than not, you'll wind up with a mismatched style that becomes jumbled along the road.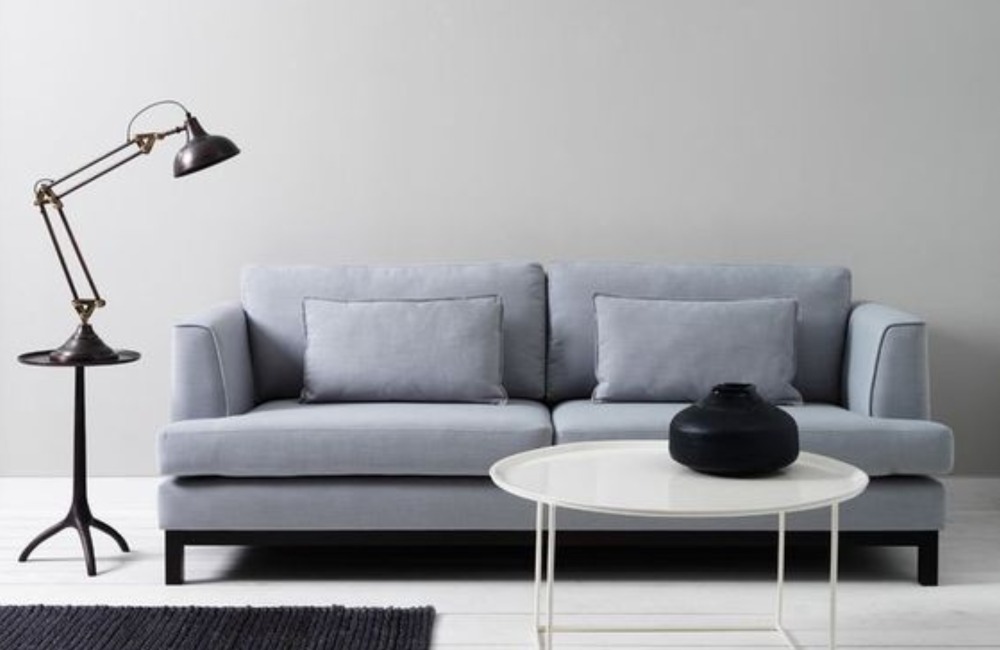 Instead, keeping things straightforward and opting for simple, neutral hues and clean lines usually pays off tenfold. It will never go out of style to use simple, expensive-looking fabrics in greys and taupes since they always look clean, even if you haven't vacuumed or dusted recently.
6. Get The Spa-Like Feeling With Large-Format Bathroom Tiles On Walls and Floors
What You'll Need: Large Tiles, Grout
Cost: Various
Depending on the size of your room, you might be able to DIY this decor trend for very little money. One of the main advantages of putting larger tiles yourself is that it takes less time and requires less arithmetic and measuring than installing smaller tiles.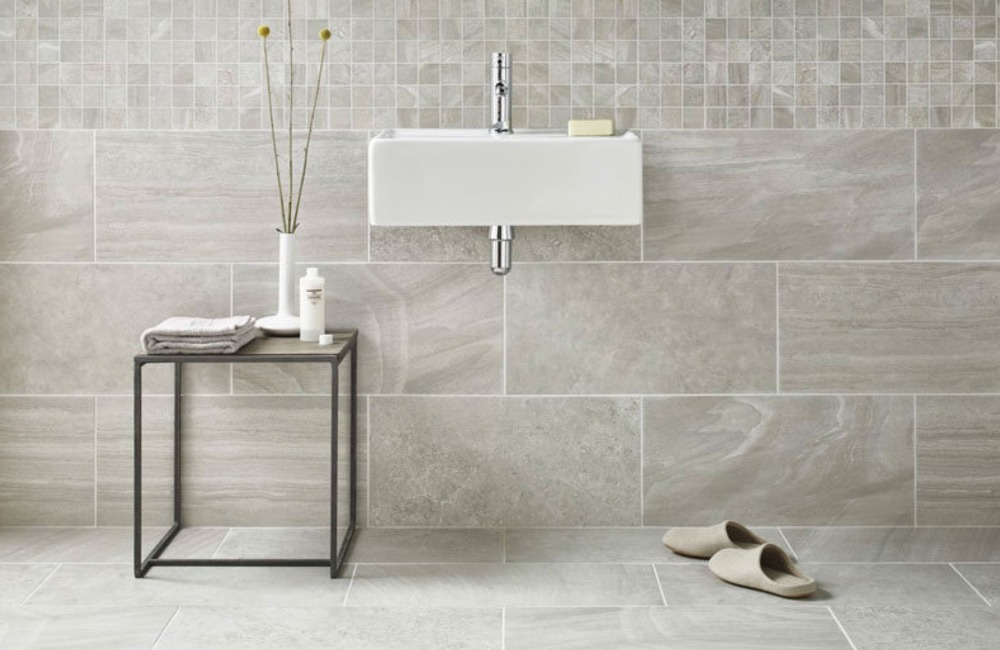 If you don't have a way to cut tile at home, you can take your tiles to a Home Depot or Lowes where a professional will cut your tile for you to the precise size requirements you need.
7. Display Plants And Flowers
What You'll Need: Vase, Fresh Flowers
Cost: $20+*
Despite the fact that flower arrangements are famously expensive, with some rarer stems fetching prices well into the hundreds of dollars, there are many inexpensive choices available to keep you in fresh flower throughout the year.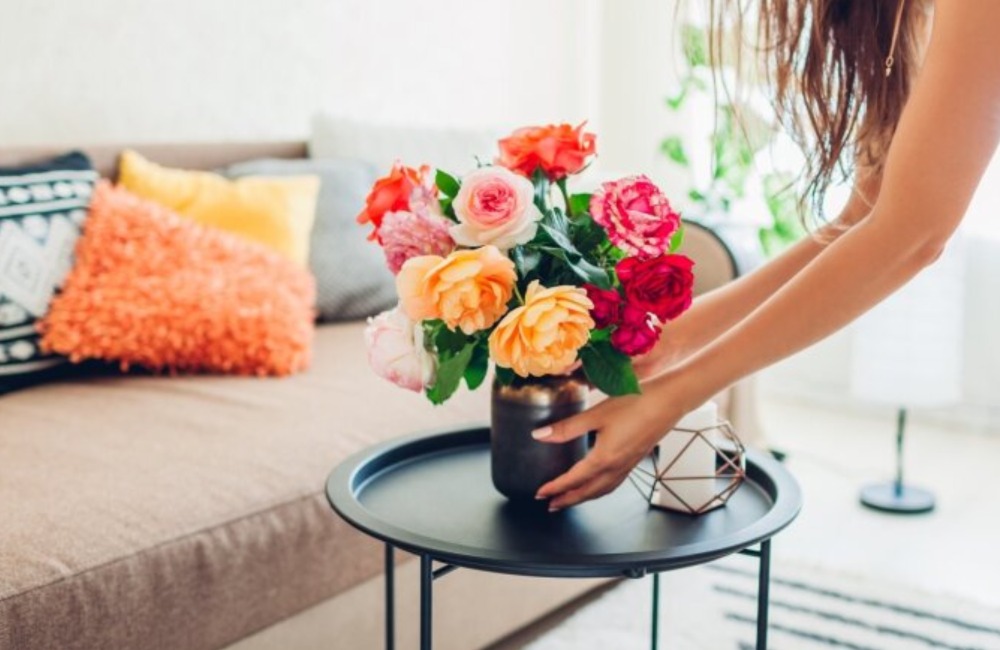 Additionally, if picking wildflowers in your area is acceptable in terms of environmental responsibility, you might consider doing so. Additionally, there are wonderful faux flower options available today that look real but last a lifetime if you truly don't want to worry about continually replacing wilted flowers with 1-800-Flowers.
8. Install A Tile Backsplash in Your Kitchen
What You'll Need: Floor Tile, Grout, Sandpaper, Tile Cutter, Various Tools
Cost: ~$20/sq. ft*
Adding a backsplash to your kitchen instantly changes the entire look and adds a lot of market value, despite being a bit more complex DIY job than other straightforward home décor methods. You could already have a lot of the necessary tools hanging around if you're adept at fixing things around the house.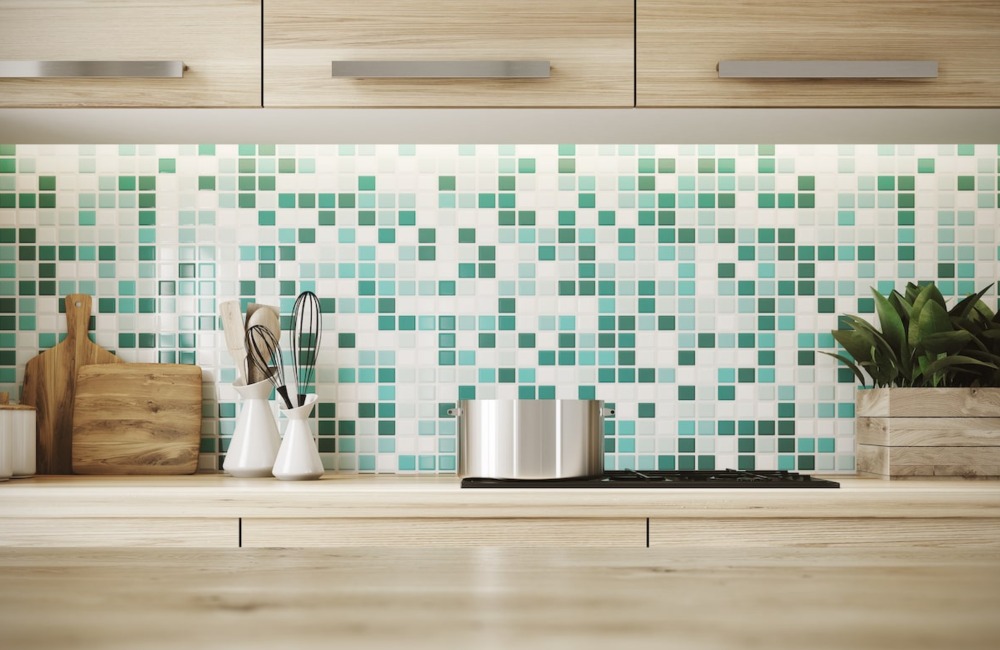 If not, a large chain of hardware stores like Lowe's carries everything you need. You may transform your kitchen in a single day for a modest price, even just using YouTube as a guide, by doing a professional-looking work.
What You'll Need: Artwork, Frames
Cost: $100+*
The wonderful thing about a gallery wall is that the whole is definitely worth more than the pieces. Even if you have a collection of absurd-looking trinkets and kid's artwork on their own, when you frame and put everything together artistically, it develops a completely different aesthetic.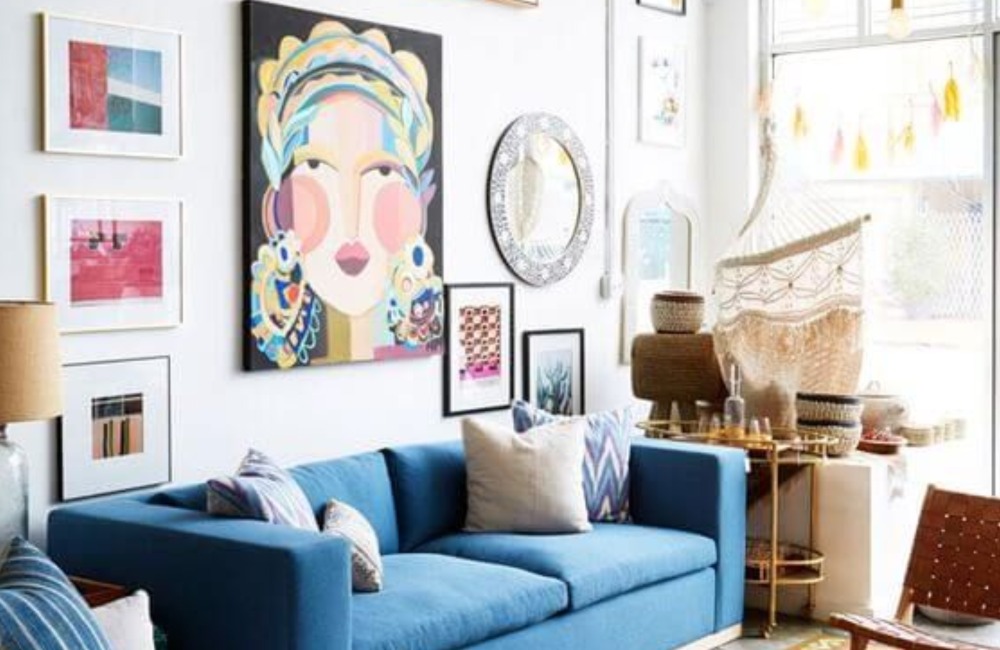 A couple sets of matching black frames in various sizes can be purchased from a craft store like Michael's to create a lovely gallery wall on a tight budget. On an accent wall, the simplicity and clean lines go well with any artwork you decide to hang there.
10. Add Fancy Looking Molding To Your Walls
What You'll Need: Power Nailer, Power Miter Saw, Molding
Cost: $3/ft for molding*
Adding molding to the walls is a simple technique to improve any space and make even the newest home appear to be a great older building. Even in the most cookie-cutter developments, a well-done crown molding project will offer homes a distinctive look with personality.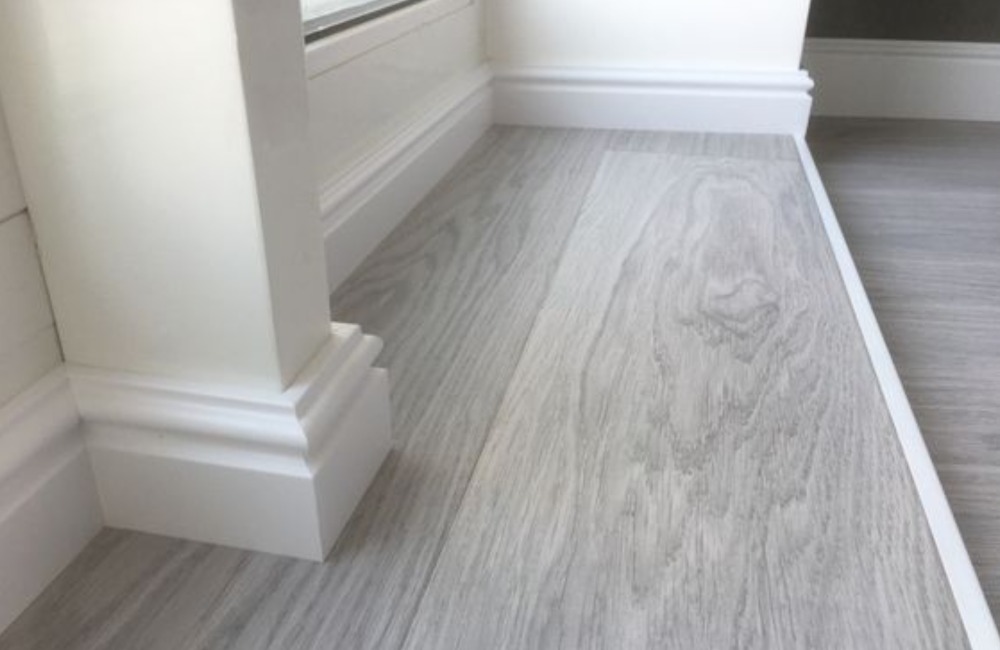 Even the least capable homeowner can complete the project in a day because it is pretty easy and basic. You can't go wrong with this timeless classic, whether you want to install it where the wall meets the ceiling, where the wall meets the floor, or both.
11. An Accent Table Can Upgrade Your Space
What You'll Need: Accent Table
Cost: $30+
A good accent table, possibly embellished with a trinket, a stack of coffee table books, or a houseplant, can instantly make a space appear well-furnished. Since accent tables are comparatively simple to move, many real estate stagers use this tactic when trying to sell a house.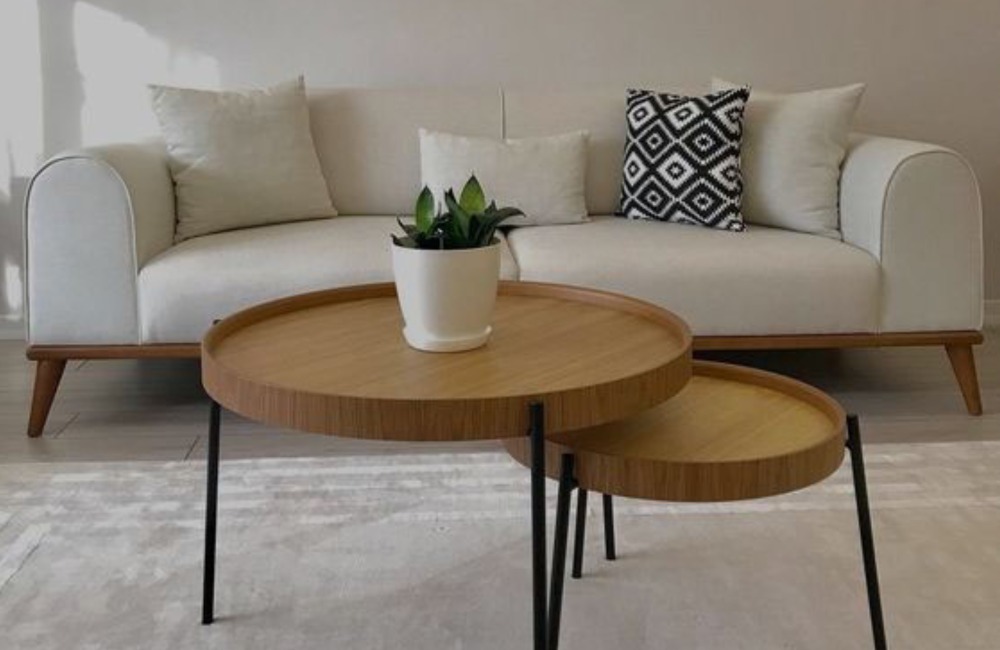 They are also substantially less expensive than bigger tables, frequently even less expensive than coffee tables. Speaking of coffee tables, a great contemporary design choice is to surround a couch with two or three staggered accent tables rather than placing a single larger coffee table in the middle.
12. Create A Mirror Wall To Make The Space Look Bigger
What You'll Need: Large Mirror or Set of Mirrors
Cost: $300+*
Because they are so difficult to move and the larger ones are so heavy and fragile, mirrors are infamously expensive items of home décor. Fortunately, there's a technique you can use to enlarge your room without spending thousands of dollars.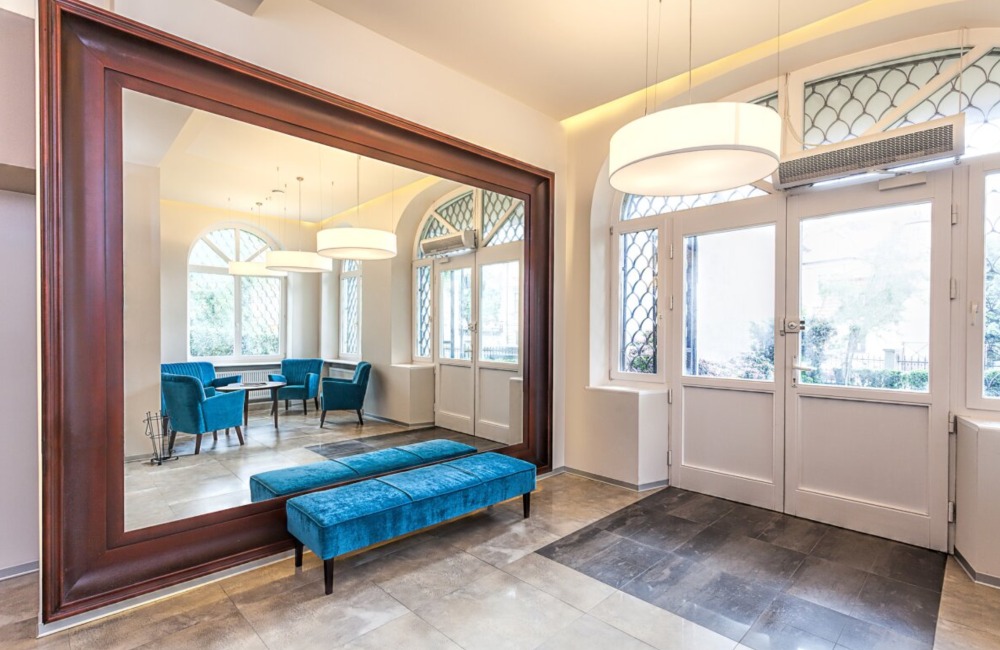 Mirrors will reflect light throughout your home, providing a ton of depth, whether you explore vintage shops for a sizable mirror at an affordable price, build a gallery wall of mirrors with various frames, or purchase a mirror wall from a wholesaler.
13. Switch Out Knobs And Handles On Cabinets and Dressers
What You'll Need: Knobs/Handles
Cost: $20+*
Changing out drawer pulls and knobs is one of the simplest and least expensive ways to update a space without overdoing it. The pulls themselves are simple to find online and in physical stores, and this can be done using basic equipment that everyone has in their arsenal.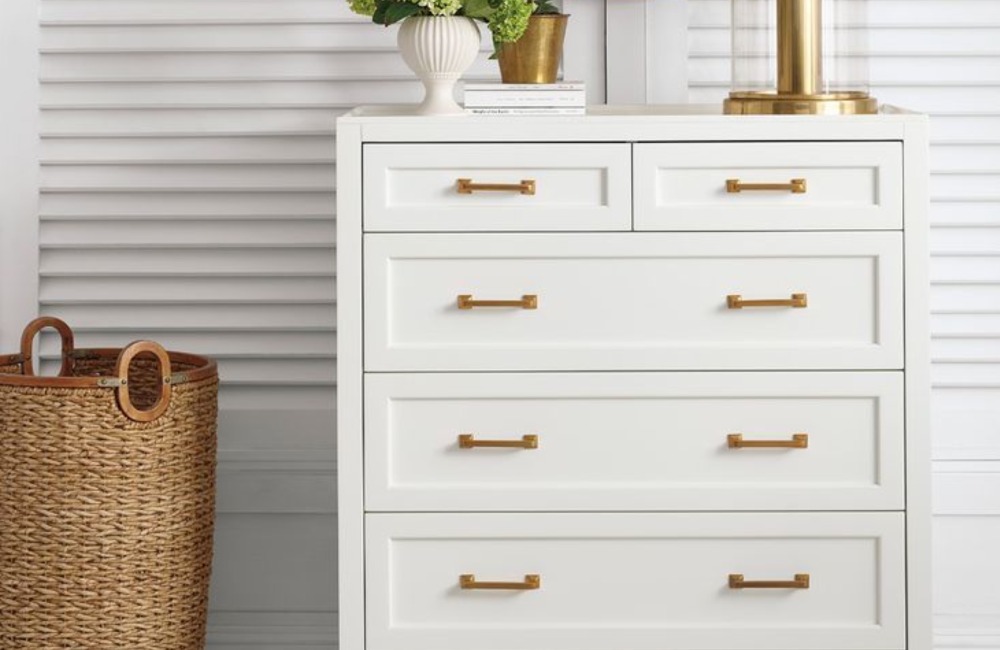 It might be entertaining to browse antique shops in search of the ideal mismatched knobs for an old dresser or to choose straightforward black metal handles for your bathroom cabinets. Whatever path you choose, don't undervalue how much character a few inexpensive knobs and pulls can give to a room.
14. A Fresh Coat Of Paint Or Wallpaper Can Make It Look Newly Renovated
What You'll Need: Wallpaper or Paint
Cost: Various
You no longer have to be content with the few possibilities available at hardware or home goods stores because there are so many local artists today that create their own distinctive wallpaper patterns or can even create wallpaper just for you based on your preferred aesthetic.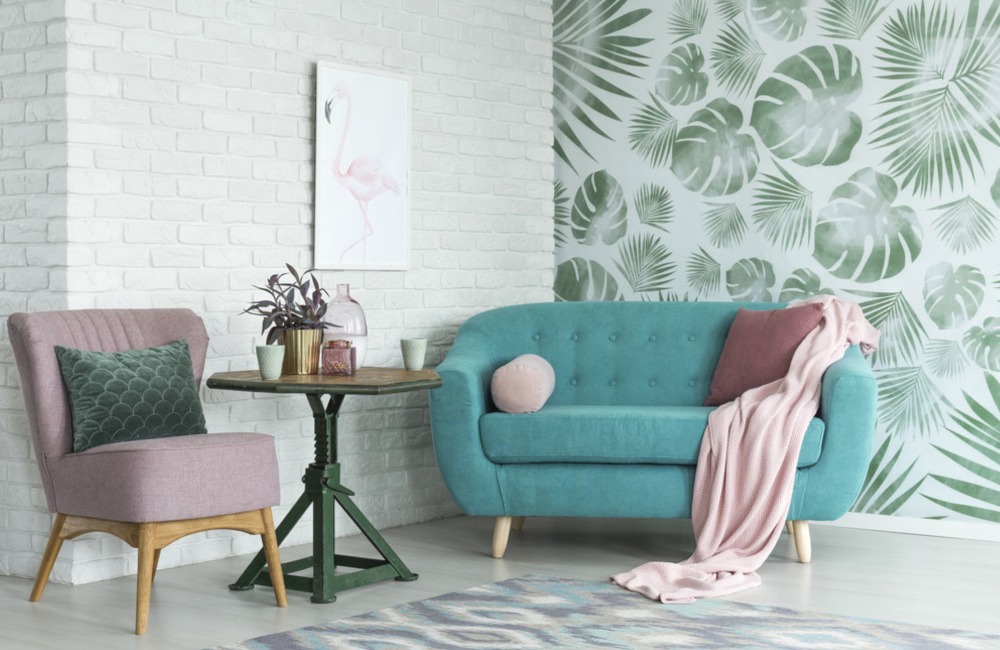 In any case, you may always use the tried-and-true method of applying a fresh coat of paint if you don't feel like playing about with wallpaper and paste. Even if you're only repainting your home the same color, new paint makes a space appear brighter.
15. Small, Bold Accessories Are Key
What You'll Need: Various
Cost: Various
When it comes to interior design, the proverb "The devil's in the details" is accurate. Focus on filling your home with attractive minor elements, from the aforementioned crown molding to lovely vintage picture frames, potted plants, and other small touches, if you want to make the biggest impact.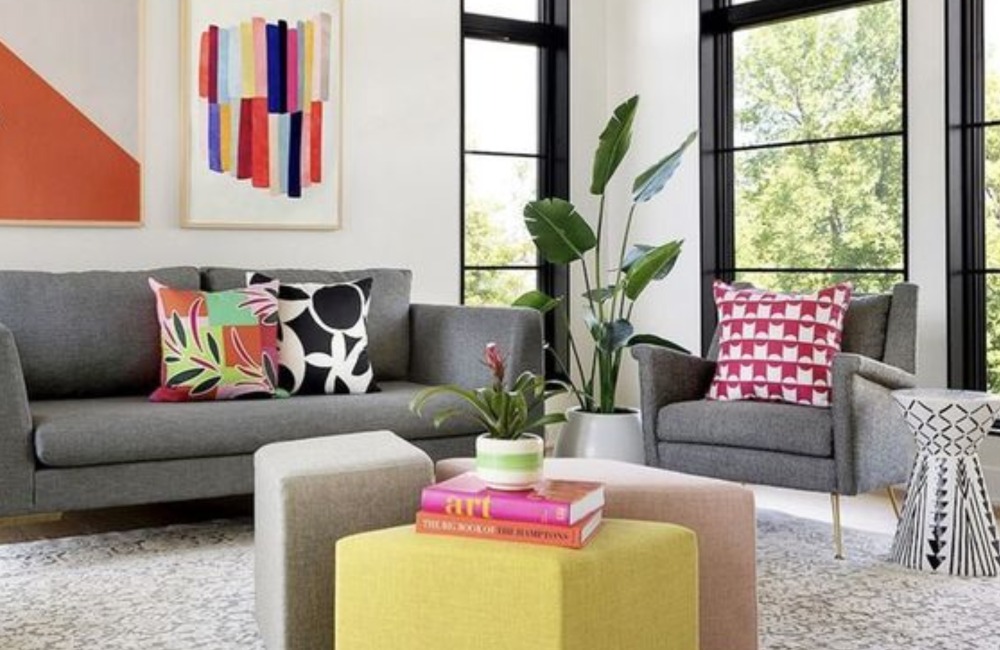 You may attain the exquisite aesthetic you're striving for without spending thousands on bigger elements because these items are much, much less expensive than huge pieces of furniture, like say, a costly sectional sofa or a hand-carved wooden dining table.